Recipes
Treat yourself to Maura O'Connell Foley's coffee and walnut cake
Serve with whipped cream or brandy cream for an occasion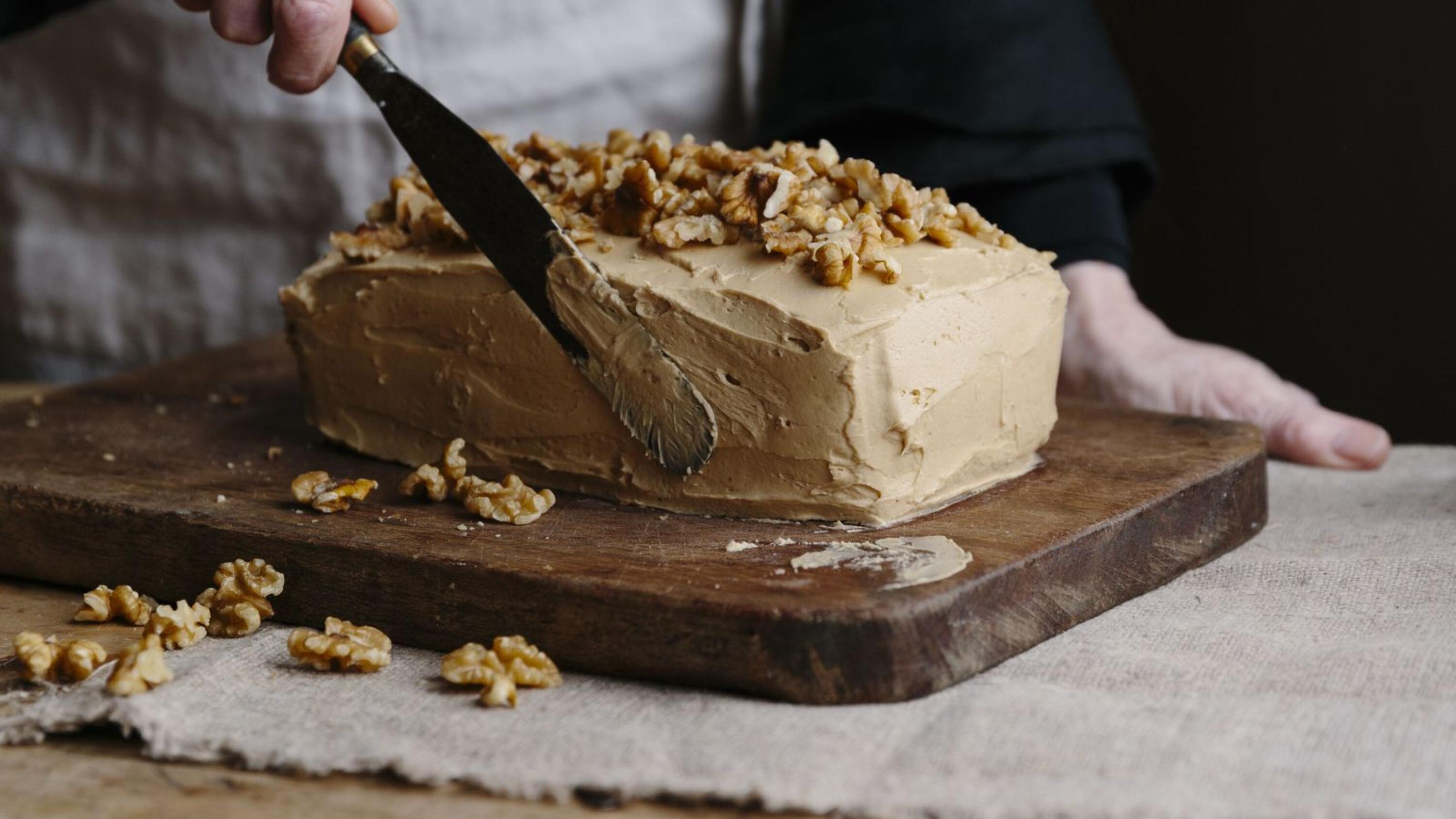 Ingredients, serves 8 to 10
1.5 tsp instant coffee powder
1.5 tbsp warm milk
170g butter, softened
170g caster sugar
60g walnuts, chopped
Pinch of fine sea salt
170g self-raising flour sieved
3 eggs, separated
For the coffee buttercream
2.5 tsp instant coffee powder
1.5 tbsp warm milk
170g butter, softened
225g icing sugar
2 tsp brandy
Handful of walnuts, for decoration
Method
1. Preheat the oven to fan 160C, and grease and line a 2lb loaf tin.
2. Dissolve the coffee powder in the warm milk and set aside to cool. Using an electric mixer, cream together the butter and sugar until light and fluffy. Add the walnuts and mix.
3. Gradually mix in the flour and salt into the walnut butter mixture. Add the cooled coffee milk and egg yolks, then gently fold to combine.
4. In a separate bowl, whisk the egg whites to stiff peaks and fold gently into the batter. Pour the cake mix into the prepared loaf tin, then bake in the oven for 35-45 minutes or until an inserted skewer comes out clean. Allow to cool in the tin for five minutes, then turn out onto a wire rack to cool completely.
5. To make the buttercream, dissolve the coffee in the warm milk and set aside to cool. Beat the butter and icing sugar in an electric mixer until white in colour. Add the coffee milk and brandy to the creamed butter and sugar, beating well to combine. The mix should be light and fluffy.
6. To assemble the cake, use a serrated knife to split the cake horizontally so you have two layers. Fill the middle of the cake with half of the buttercream. Put the other cake layer back on top, then use the remaining buttercream to cover the rest of the cake. Decorate with the walnuts.
Recipe taken from My Wild Atlantic Kitchen, Recipes and Recollections by Maura O'Connell Foley