Food & Wine
Get a sneak peek at the menu for the 2023 Food&Wine Restaurant of the Year Awards
It's where Ireland's leading chefs and restaurateurs meet to celebrate the best of their business. But what's on the menu at our annual event?
The 2023 Food&Wine Restaurant of the Year Awards in association with Rémy Martin will take place this Sunday November 5 at the Round Room at the Mansion House in Dublin. Kicking off with a Rémy Martin Grand Tonic drinks reception from 2pm, guests will enjoy a bespoke three-course meal created by our partners With Taste, which will feature premium beef from Irish Hereford Prime Beef and monkfish from Kish Fish.
These two Irish producers offer incredible products and we're delighted to feature them on our menu. Founded in 1996, Kish Fish celebrates Ireland's rich coastal heritage through its unwavering dedication to providing the highest quality, responsibly sourced seafood. The company is determined to invest in climate action too, with sustainability at the core of everything they do.
Irish Hereford Prime is a farmer owned beef producer group that combines the best traditional farming methods with the most up-to-date technology to produce some of the world's most sought-after natural beef.
Prized for its exceptional taste, outstanding tenderness and characteristic marbling, Irish Hereford Prime beef has won multiple international culinary awards and is served at many Michelin star restaurants throughout Europe.
Guests will also enjoy perfect wine pairings from our wine partner Liberty Wines. Founded in 2002 by Master of Wine David Gleave, Liberty Wines now has a portfolio of over 300 of the most exciting producers in the wine world, offering exceptional value and quality at every level, selling to the on-trade and independent off-trade.
After the event, guests will be invited to continue the celebrations at our exclusive after-party at 37 Dawson Street.
This year, we will welcome guests with a Rémy Grand Tonic. A refreshing French interpretation of a classic, the Grand Tonic is a tribute to Rémy Martin's roots, providing everyday elegance in a glass.
Our white wine pairing from Liberty Wines will be the Vesevo Beneventano Falanghina 2022. A crisp and aromatic white from the volcanic hills of Campania, this wine is named after the famous neighbouring volcano. It is unoaked, bone dry and intense.
For red wine lovers, Liberty Wines has supplied Quinta Dos Carvalhais Dao Tinto 2021. Grown 500 metres above sea level in one of Portugal's coolest and most exciting regions, the Dao, this silken red is subtly spicy with floral aromas, plum and blackberry.
Our water partners S.Pellegrino and Acqua Panna will keep everyone refreshed throughout the event.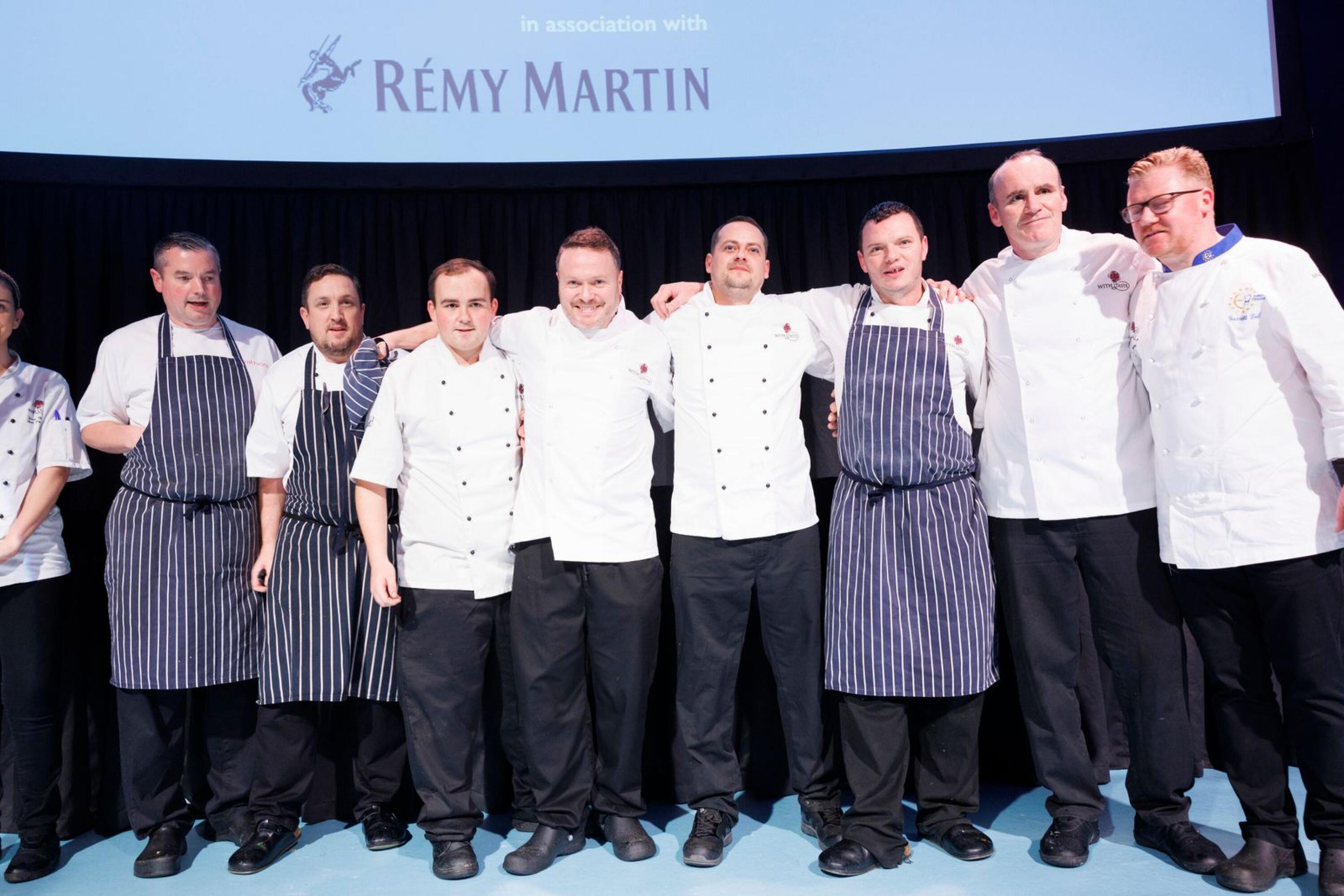 On the menu this Sunday will be a celebration of delicious ingredients. Guests will start with wild Irish kombu cured monkfish from Kish Fish with confit tomato, sea purslane, pistachio, borage, and Gubeen chorizo.
For mains, there will be roast Irish Hereford beef sirloin and smoked cheek from Irish Hereford Prime Beef with potato and horseradish purée, charred celeriac, kale, and black garlic jus.
Dessert will consist of spiced Champagne apple mille feuille with an Irish honey and white chocolate cigar, pecan butterscotch, and buttermilk parfait.
"We like to pull out all the stops for the Food&Wine Restaurant of the Year Awards, and this year is no exception," says Garrett Duff, executive chef at With Taste of this year's menu.
"Using the best ingredients the country has to offer, we're looking forward to presenting this inventive and bespoke menu to the guests at the Round Room on Sunday. There's no tougher crowd than Ireland's best chefs and restaurateurs, but we love a challenge."
The 2023 Food&Wine Restaurant of the Year Awards in association with Rémy Martin are now sold out - follow the hashtag #ROTYA2023 to keep up with the event as we reveal the winners this Sunday.