Sponsored
Elevating the experience at Kilronan Castle with Daniel Willimont
Daniel Willimont, executive chef at Kilronan Castle, is on a journey to elevate the estate's culinary offering. Here, he explains how he creates an unforgettable experience. Partner content with Kilronan Castle Estate & Spa.
"I'm the kind of person who likes a project, I always say 'don't go into a place you can't make better'," Daniel Willimont, executive chef at Kilronan Castle Estate & Spa in Co Roscommon, explains of his ethos. He's been in this role for about three years, joining just after the first lockdown briefly lifted in 2020.
Originally from Cheltenham in the UK, Willimont has Irish roots and has called this island home for the past 20 years. Maintaining a solid career that has featured plenty of accolades and awards, his role at Kilronan Castle Estate & Spa has seen him completely revitalise the hotel's food offering.
"There are several things I wanted to focus on and mould when I joined the team here. First obviously was the garden, there was no garden here when I joined. Using local producers, growing our own food and foraging is all really important to me," Willimont says.
The garden he refers to is the estate's walled garden, which is an important part of the food experience. So much of what features in the estate's food offering, aside from what is sourced locally and from across the island – he cites Young Buck blue cheese from Northern Ireland as a particular favourite – is grown right on the castle's grounds.
"I have some very good produce on my doorstep, I'm very lucky. If I'm being honest, we probably have too much around us, there are lots of nice organic gardens around here but I don't need them as much now because I have my own brilliant garden where I can source in-season produce that's right under my nose," says Willimont. "We use goat's cheese from Leitrim Hill Creamery, it's amazing, and we also Carraig Rua Bakery for our organic brioche and some bread rolls, but we also make our own bread too that are brilliant. I like to bring in as many local touches as I can."
"I look at the garden, which is brilliant, but I always want to make things better. Right now, I'm looking at making it more efficient, more eco-friendly. Then when I've achieved that, I might look towards improving the dining room at the Douglas Hyde Restaurant, even just something like changing the tablecloths. I want everyone to have the best experience so I find things are always evolving, which really is half the fun of my job."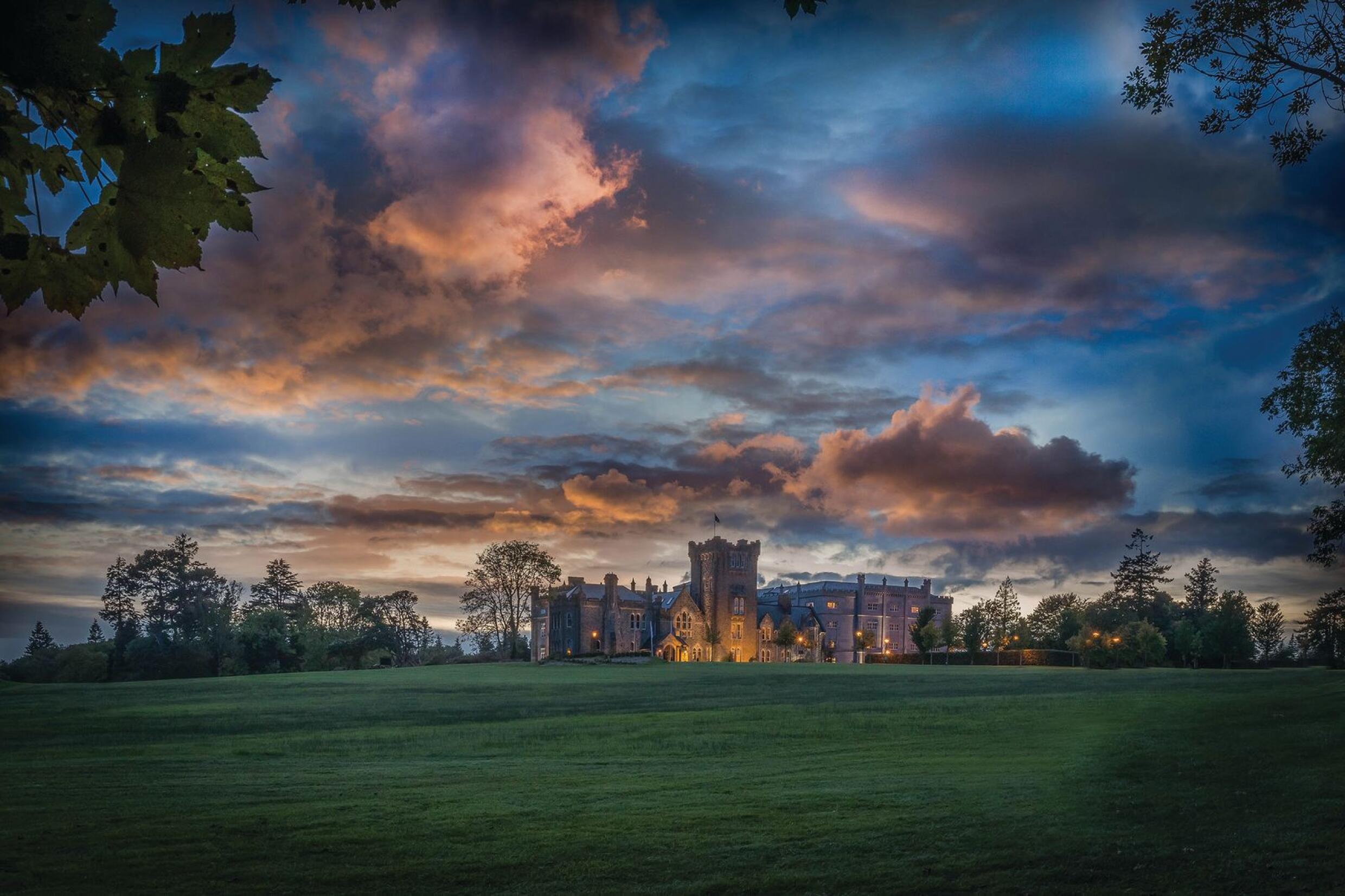 Along with his constant journey towards perfection, Willimont has brought his own personal style of cooking to the castle, which can best be described as a combination of traditional French cooking and modern molecular-style cooking. Some of his recent dishes on the €70 dinner menu include ponzu butter roasted scallops with roe crumb, sea purslane and smoked dashi velouté, birch-smoked cheddar bán croque mique with bee pollen, sea truffle and black garlic, and frozen Corleggy Cavanbert parfait with walnut crumble and celery foam.
"My motto is that I want to give the customer a reason to come for the food. You want to be different to everyone else, you want to be your own artistic show," explains Willimont. "We grow certain things that other people don't have, we use flavour combinations that I feel that other people are too scared to try and crack, we change textures that I believe are different. So, incorporating all those along with the techniques of French and modern molecular and chemical techniques makes what we do here really unique."
Looking ahead, Willimont's next project is to refresh the afternoon tea offering, while making sure anyone who dines at Kilronan Castle Estate & Spa leaves happy.
"I'm very lucky that I have a great team around me and that we're in a really great spot. Roscommon can often be overlooked, but we're creating some great food here," he says. "When people ask me what my favourite dish is, I tell them that it doesn't matter what my favourite is, it matters what the guest's favourite dish is. That's what makes me happy and that's what I want to keep making sure happens."
To book a dining experience at Kilronan Castle Estate & Spa see kilronancastle.ie.