Whiskey
Cause for celebration: Bushmills launches exceptional new Causeway Collection
Bushmills, the oldest licensed whiskey distillery in the world, has just released two very special Irish-exclusive single malt whiskeys from its extraordinary, limited edition Causeway Collection. Here, master blender Alex Thomas tells us more about the collection and her role in its creation. Partner content with Bushmills
Irish whiskey has seen incredibly growth in the last number of years, but one distillery that has been a pioneering producer for more than 400 years is the Bushmills Distillery in Co Antrim. Granted its distilling license in 1608, Bushmills is known for its exveptional whiskeys and brilliant visitor experience. Always striving for the exceptional, the brand is also known for its prestigious Causeway Collection, the fourth series of which was just released by master blender Alex Thomas.
Featuring nine rare cask-finished Irish single malts, these whiskeys have been carefully selected by Thomas and her team from the distillery's aged reserves. Each is between 10 and 23 years old and most have been aged first in Oloroso sherry butts and bourbon barrels before being finished in a range of wonderfully diverse casks, including new American oak, Sauternes, cognac and more.
Two of these exceptional whiskeys have been exclusively reserved for the Irish market; the 2010 Cognac Cask single malt Irish whiskey, and the 1999 New American Oak Cask single malt Irish whiskey.
Alex Thomas, the master blender behind these extraordinary creations is, understandably, hugely proud of them. They're "a way of saying thanks to those who have supported us over all the years, and they're a way of us looking at challenging ourselves to bring something new to the category".
"Every year, we pick a special release specific to each of the major Bushmills markets. The 2010 Cognac Cask and the 1999 New American Oak Cask are only available here in Ireland. People travel to each region to get their hands on these releases, because they're something really unique and different," explains Thomas. "My job is to look after all of these wonderful casks that you can buy and try to find something really unique. We work with the most amazing cask suppliers and have longstanding relationships with them, some of which are over 100 years. Having those connections to them helps to add another layer of complexity to what we do here at Bushmills, which gives us these small bespoke batches that we can release each each year."
This year's Irish exclusive releases are truly something special. The 1999 New American Oak Cask has spent its entire life in the finest virgin oak from the USA and was filled on September 14 1999, resulting in a rich deep gold colour. The fresh oak quickly added big hits of vanilla, chocolate and warm spice, while the decades since have added layers of caramelised fruit, cinnamon and warm wood spices.
The 2010 Cognac Cask matured for seven years in Oloroso sherry butts and bourbon barrels before Alex finished it for five years in ancient cognac casks from the Charente region in France. Made with Limousin oak, each cask has previously aged cognac for a minimum of 15 years, meaning they give off notes of ripe fruit and almond. The interim years have intensified the whiskey, resulting in an auburn liquid bursting with ripe pear, honeycomb, cinnamon and leather.
"For me, picking a cognac cask was about staying true to our roots. Cognac is made in a very similar way to how we make our whiskey with its distillate and time it spends in the cask. It's a nod to the quality of what we do. That extra balance of flavour adds something really unique to the whiskey," says Alex Thomas of the Bushmills 2010 Cognac Cask.
"The New American Oak brings something different to our whiskey. We say it's almost cask to Causeway. We work with a natural product but by taking care of it and ensuring that we get the best quality wood that we can, we can offer so much into the flavour profile," Thomas explains of the Bushmills 1999 New American Oak Cask. "Both of these whiskeys are really unique, which was why for me they really had to stay at home. They're two of my favourites out of the collection this year, so where else would I put them except home?"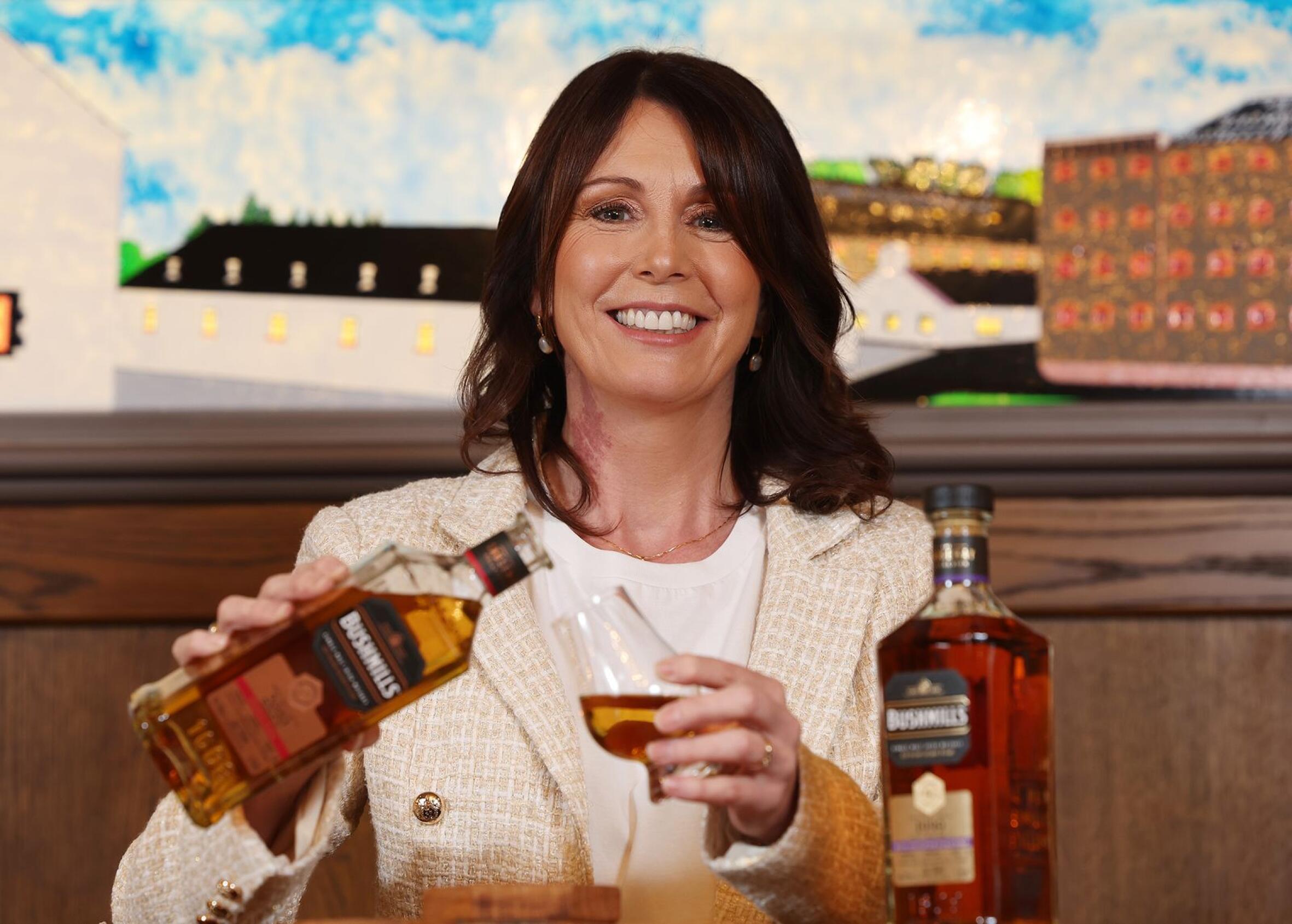 The Causeway Collection whiskeys are incredibly limited, which Thomas says helps to make each bottle feel special. "We want each person to feel that each bottle has been specially made for them," says Thomas. "We want everyone to feel that special attention and love from us in each bottle like they're part of our family, because that really is what we are here at Bushmills. When they enjoy our whiskey, we're imparting a friendship and sharing something really special."
"We've never rushed these bottles but I've also never felt rushed here either. My career at Bushmills has spanned almost 20 years, which means that I've essentially cared for these whiskeys for their whole journey. I've seen them transform, I've tested them, and I feel confident that I've given them the best possible care to create something truly extraordinary. They're absolutely stunning and I'm so excited for people to enjoy them."
The limited-edition Irish exclusive 2010 Cognac Cask and 1999 New American Oak Bushmills Single Malt Irish Whiskey are available now at select retailers, see bushmills.eu for more.
Brought to you in association with Bushmills