Partner Content
A Spanish taste adventure
From world famous whites in Rueda, rich reds in Rioja and sherries in Jerez, Spain's Wine Routes offer incredible wine, food and adventure. Partner content with Turespana
Synonymous with sunshine, great food and top class wines, few would need much persuading to visit to Spain. And what's the best way to experience the country's wine and culinary culture? By embarking on a wine route, of course.
The Wine Routes of the Spanish Association of Wine Towns (ACEVIN) is a selection of 36 suggested routes traversing regions all over the country. This is more than sipping a chilled glass of something in a vineyard - it's an opportunity to truly discover Spanish culture and learn all you can about wine.
Spend a night surrounded by vineyards, try the best wine and food pairings and discover how wines are made. There are many other unique activities on offer too, such as hot air balloon rides and the chance to cycle through vineyards.
We've selected just a few of the wine routes you can explore across Spain. Each one allows you to immerse yourself in local culture along with great food, unforgettable scenery and world-class wines.
RIOJA ALAVESA WINE ROUTE
THE WINES: This region in northern Spain produces some of the famous Rioja wines, and its location between the river Ebro and the Cantabria mountain range means it has an exceptional microclimate for cultivating grapevines. Most of the wines here are based on the Tempranillo grape and have a refined, intense bouquet and a fruity flavour.
WHY GO: Along with visiting medieval wineries, you can check out avant-garde art in the likes of the Ysios Wineries in Santiago Calatrava, and the Wine City complex by Frank Gehry for Marqués de Riscal. The region also has a significant cultural heritage, particularly the historic quarter of Laguardia, and you can also explore places such as the Pinar de Dueñas pine forest and the Urbasa Nature Reserve.
HOW TO GET THERE: The Rioja Alavesa is located in the Basque Country to the south of the province of Álava. You can fly into Vitoria and Bilbao international airports, and road connections from various cities are also excellent.
RUEDA WINE ROUTE
THE WINES: The Rueda wine route extends the length and breadth of the left bank of the Duero river in the province of Valladolid. Its climate and soils make it the perfect place to cultivate the Verdejo grape. The D.O. Rueda was founded in 1980, becoming the first Designation of Origin in Castile León, and since then its white wines have become famous worldwide and have a close association with gastronomy.
WHY GO: The area is full of important historic heritage including ancient Mudéjar churches, convents, monasteries and castle-fortresses. Food is a big focus in the region, and highlights include milk-fed lamb and suckling pig roasted in wood burning ovens, as well as lentils from La Armuñas and traditional cakes and pastries.
HOW TO GET THERE: The Rueda Wine Route is easy to reach from Madrid and Valladolid via the motorway, as well as from other points in Spain on the railway and coach networks. A high speed train serves nearby Segovia and Madrid airport is two hours away.
LA GARNACHA-CAMPO DE BORJA WINE ROUTE
THE WINES: This route runs through Campo de Borja, which boasts its own Designation of Origin, in the foothills of the Sierra de Moncayo mountains northwest of Zaragoza. The area, which can claim eight acres of winemaking, is known for both its wines and high quality oil.
WHY GO: The region's wine industry sits alongside historical locations including the Cistercian monastery of Veruela, the Borja Designation of Origin Wine Museum, ancient Jewish quarters, Mudéjar towers and Iron Age settlements. The area of El Moncayo is renowned for its wildlife and mountains, which offer the chance for a host of outdoor activities including hiking, mountain biking and paragliding. A little too adventurous? Explore the myriad restaurants in the area serving up traditional food with a modern twist, and of course those family-run wineries.
HOW TO GET THERE: The region is located about 60 kilometres outside the city of Zaragoza, which is easy to reach via the road network, high-speed trains and the city's airport.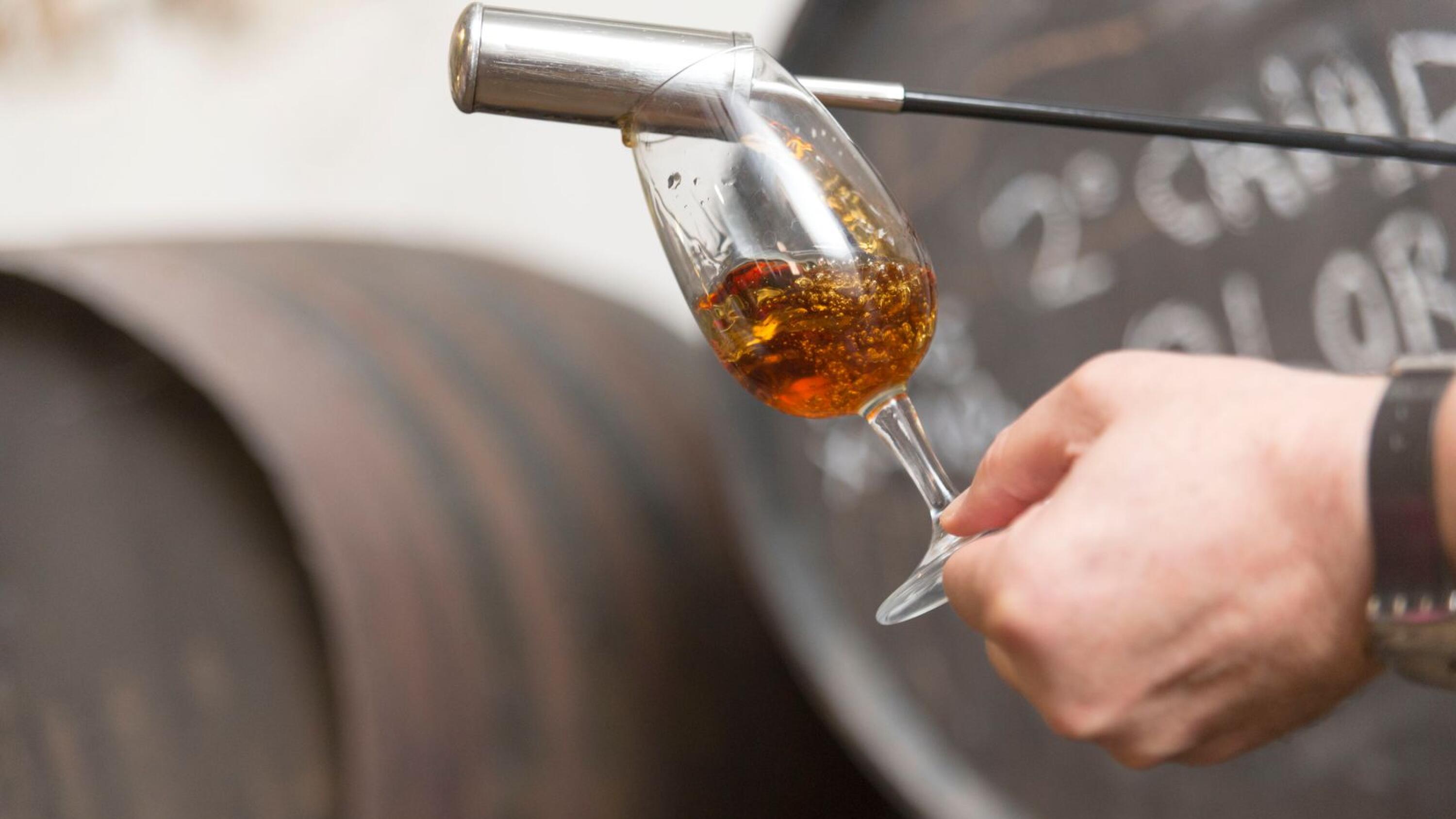 MARCO DE JEREZ WINE AND BRANDY ROUTES
THE WINES: The region of Marco de Jerez lies to the south of Spain and is home to a deep-rooted winemaking tradition. It is famed for its dry sherries like Fino and Manzanilla and its dessert wines such as Moscatel.
WHY GO: Along with its wines, Marco de Jerez is known for its spectacular scenery. It is also home to a host of festivals through the year such as the Carnival in Cadiz, the Jerez Horse Fair and horse racing on the beach in Sanlúcar. Top quality golf courses sit alongside beautiful, protected green spaces including Doñana National Park and Los Alcornocales Nature Reserve, while some towns on the route offer boat trips on the Bay of Cadiz. And the region's particular cuisine is characterised by dishes such as pescaíto frito (fried fish).
HOW TO GET THERE: The region is a transport hub with connections throughout southern Spain. There's a direct connection with Jerez international airport and easy access from Seville and Málaga by road.
MADRID WINE ROUTES
THE WINES: Vine growing and winemaking has been a tradition throughout the region of Madrid since the 13th century and today the area has four wine sub-zones perfect for wine tourism: Navalcarnero, Arganda, San Martín and El Molar. Wine lovers embarking on this route will be able to taste mature and well-blended red wines, smooth rosés, and young, pleasant whites.
WHY GO: These historic towns with their heritage, traditions and gastronomy (including dishes such as cocido Madrileño) are well worth exploring. Your route also takes you to the vibrant city of Madrid with its world class restaurants, culture and shopping opportunities. For nature lovers the trail also offers activities including horseback riding and bird-watching in vineyards, and wine tasting under the stars.
HOW TO GET THERE: The four subzones in this region practically surround the city of Madrid and can be reached by car in less than an hour. there are good public transportation routes too.
For more information see spain.info/en. There are 36 spectacular wine routes to explore - to plan your Spanish adventure go to wineroutesofspain.com