Luxury Hotels
Quiet luxury hits the travel world with these secret unlisted suites
Wiped from hotel websites and missing from search results, these are the secret suites bookable only by those who know they exist
It was only a matter of time before quiet luxury hit the travel world. Reflecting a chic tendency toward the inconspicuous, it's already shown up nearly everywhere else, from fashion to furniture, sports cars to skin care.
Enter the unlisted suite, the secret accommodation that can be booked only by those who know it exists. Not only does it shun the customary online booking engine, it practically evades public awareness altogether.
These suites are wiped from hotel websites and missing from search results – all but phantoms in the highly visible, over-Instagrammed universe of luxury stays.
Pricing is available only by direct inquiry, and you must really dig extremely well to see a photograph, even a description, in any published format. In the past year, they've sprouted by the dozens.
Take Villa de France, the new Jacques Grange-designed five-bedroom suite at Cheval Blanc in St. Barts. It's a palatial retreat so discreetly nestled in the resort's flora, it's nearly impossible to spot in real life.
It's also virtually impossible to find online. Snoop and scroll the hotel's accommodations page deeply enough and you might come across a few details that confirm it exists, including mentions of the villa's private spa and two infinity pools, but prospective guests get nary a clue about securing it for a night.
Those resourceful enough to call or email the hotel directly (+590-590-27-5666) can try their luck with one of Cheval Blanc's reservation ambassadors. After a vetting process that has distinct parallels to buying unlisted Birkin bags from Hermès, these representatives will determine whether the €30,000-per-night ($33,600) Villa de France is available.
Christelle Hilpron, general manager of Cheval Blanc in St. Barts, confirms the reason for the secrecy: "Complete privacy, she says. With a chef's kitchen, a 10-person dining table, private spa and fitness centre, and direct access to Flamands Beach, the villa makes it possible to entirely avoid interaction with the resort's other guests. "It also allows us to fully understand their needs, preferences and expectation," Hilpron adds.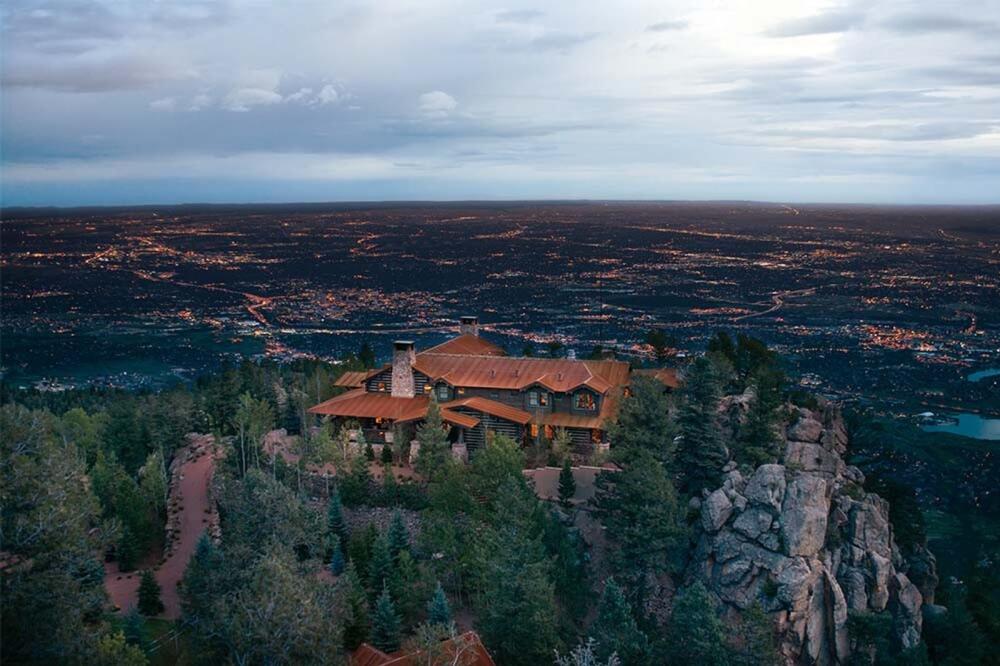 Other accommodations are even more elusive. The Newt in Somerset, in Bruton, England, is home to an exquisite collection of rooms and suites filled with Georgian antiques, crackling fireplaces and oversize bathtubs. None is more private than Gate Lodge, a two-bedroom cottage that was quietly added to the 1,000-acre estate's grounds last year.
It comes with plenty of extras – an open-plan kitchen, a dedicated golf buggy and bicycles – but its secretive status is what's most tempting to in-the-know guests. The $2,600-per-night accommodation (€2,348) is absent from the hotel's website, and bookable only by directly calling the Newt's reservation line.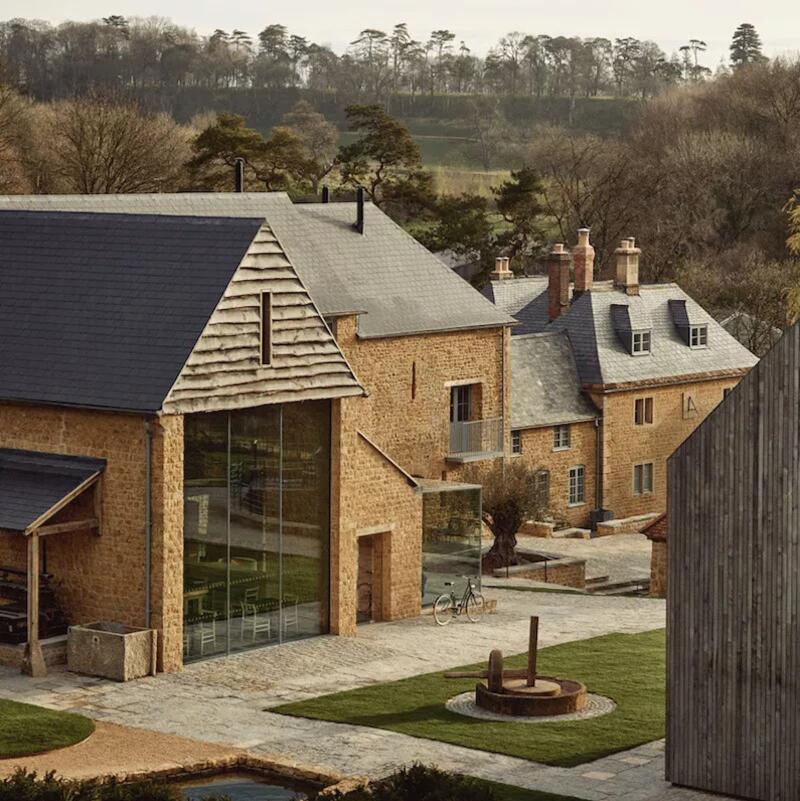 According to Jack Ezon, founder of the boutique travel firm Embark Beyond, these rumoured accommodations carry a cachet equivalent to the unlisted phone numbers of the 1990s. They're even more tempting than hard-to-get dinner reservations or clubs you can't get into, given that these hideaways are virtually unknown.
In a world where everything is photographed, posted and reposted ad nauseum, there's something downright irresistible about going incognito, even if you're not a celebrity hiding from paparazzi.
"More and more clients want the unattainable," Ezon says, adding that many of his moneyed clients are concerned less with privacy and personal safety than going "somewhere that is not already plastered over Instagram a place that no one has heard of or has access to."
The Broadmoor in Colorado Springs, Colorado, keeps a secret accommodation that's like a resort inside a resort inside a resort. It's part of the little-known Cloud Camp, a cluster of mountaintop rooms and suites roughly 20 minutes from the Broadmoor's main building.
The secluded, all-inclusive Fire Tower Suite is a two-story, one-bedroom cabin that occupies a former fire tower, with a private hot tub set among the treetops. It starts at $1,167 (€1,054) per night and can be booked only by phone, at (800) 634-7711.
The unlisted trend has even hit the high seas: A door marked 'Staff Only' aboard Windstar's Wind Surf sailing cruise ship leads to a clandestine, one-bedroom Officer's Suite, the only accommodation on the captain's bridge deck. Rates vary according to sailing itineraries, and bookings can be made exclusively by calling (855) 706-5766.
For Bushcamp Co., a high-end safari operator in Zambia, going unlisted was less about creating the air of luxury and more about beta testing a new idea, says founder Andy Hogg. Last year, he decided to upcycle a pair of large shipping containers that had previously been used for furniture deliveries, refitting them with large windows, spacious, en suite bathrooms, and expansive living quarters.
Now the former industrial containers are private homes at the entrance of South Luangwa National Park. Each comes with a private kitchen, al fresco dining area and accommodations for up to four guests in a more flexible and private safari stay, compared to the stringent – and often communal – camp experience.
Hogg adds that keeping the accommodations hush-hush allows his team to continuously "finesse the offering, test how guests use the space and continue to innovate." (email info@bushcampcompany.com to inquire about booking.)
Going unlisted isn't always the best strategy, as the Mandarin Oriental, New York proved last year when its 3,000-square-foot Suite 5,000, long shrouded in mystery for its secretive status, suddenly appeared on the hotel's website. It immediately saw a 31 per cent increase in bookings compared with 2019.
Still, says Danielle Choi, the hotel's director of marketing and commerce, the majority of reservations for the suite continue to come through direct contact, rather than through the site. "In the rare case that a reservation is made online," she adds, "our guest relations team immediately connects with guests to customize their stay."
The personal touch was precisely what inspired Amanda Zaslow, co-owner of the Villa at Saugerties in New York's Hudson Valley, to take her hotel almost entirely offline. None of the property's guest rooms can be booked without calling or emailing; indeed, the inn's website is just a splash page with contact information at the bottom.
"People sometimes call and say, 'Did you know your website isn't working?'" Zaslow says with a laugh. "And I say, 'Actually, it's working exactly as intended.'"
Zaslow's motives are less about quiet luxury or exclusivity and more about providing a special experience, whether it's making sure a guest's preferred refreshments are on hand or surprising them with a favorite bottle of wine – a gesture that can be made only by forging one-on-one relationships.
"A lot of guests think it's really cool that they have to work a little bit harder to find us," she says, "but it also gives us an opportunity to create a more curated stay for every single person who walks through our doors."