Trends
Cometh the hour, cometh the woman: why Phoebe Philo's return might be fashion's biggest moment
The return of Philo to luxury fashion with the launch of her independent brand is big news – and it's fitting that the timing is just right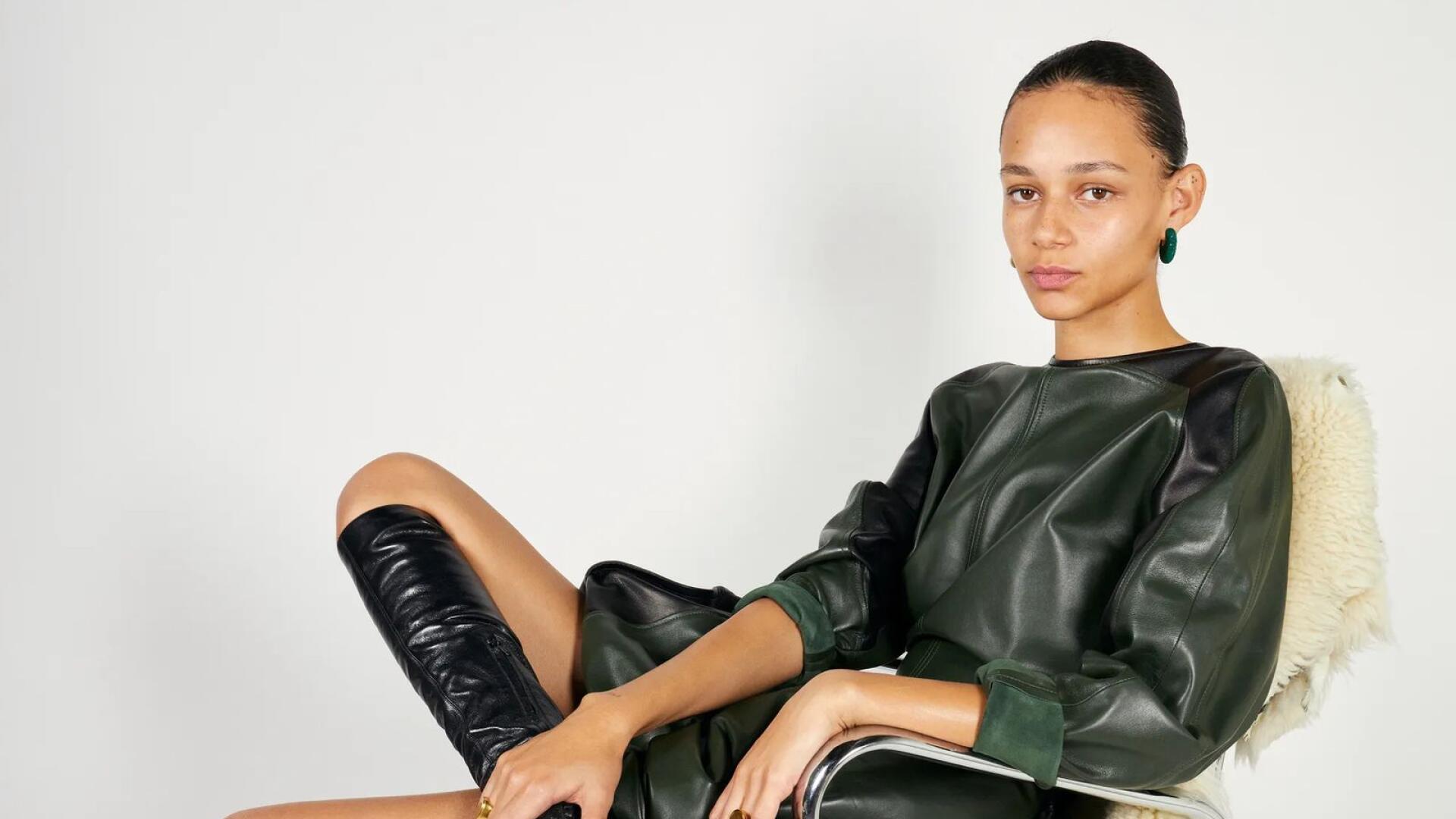 Two words, four syllables. It's the most marked disrupter to the fashion world this season, but it doesn't come from a trend or colour, style nor shape. Instead, it's a person, and her name is on everyone's lips this month: Phoebe Philo.
Little has been heard from the British designer since she bowed out of her creative director role at Celine in 2018 after 10 years at the French brand's helm. Her reserve isn't surprising (she is pretty low-key, eschewing interviews and social media) but her absence in luxury fashion has been significant. So, when she announced the launch of her own independent brand in 2021 – the debut collection of which drops this month – it sent euphoric waves through every corner of the fashion-subscribed internet.
When Philo released the pre-registration of her label in July, it received 50,000 visitors in its first week, according to fashion forecaster Madé Lapuerta, the creator behind Data But Make It Fashion. Philo's inaugural Instagram account has 252,000 followers, despite having no posts. The same designer has been described as the Chanel of her generation and the pioneer of female gaze designs in the same breath. Her rebirth is a big deal.
But why is that? At Celine, Philo fashioned hard-working, wearable clothing into a uniform for women. She called it "contemporary minimalism" and it oozed impeccable tailoring, clean lines, and no-fuss, comfortable luxury. She revived the LVMH-owned luxury brand and lifted its annual sales from around €200 million to €700 million during her decade-long tenure, the Business of Fashion reported. Her zeitgeist-defining success was similar during her five years at Chloé before that too.
Her independent fashion house will beat a similar drum: she explained it will sell "clothing and accessories rooted in exceptional quality and design", with the first collection comprising 150 pieces available to buy from her dedicated online store, Women's Wear Daily first reported.
And in many ways the timing is exactly right. Philo's return comes at a time when designers are reassessing the need for practical, function-first design – fewer bells and whistles, more pared-back polish. It was a sentiment that reverberated across designers' autumn-winter 2023 collections with the idea of uniform dressing being key.
Take one simple grey hoodie and pair it with a structured camel coat, like at Miu Miu's autumn-winter show. Or, take the forever denims (crafted from ultra-thin leather) that punctuated Bottega Veneta; creative director Matthieu Blazy previously referenced the "perverse banality of everyday dressing" as key to building a collection with form and function in mind.
Previous
Next
Khaite and The Row have become frontrunners in uniform dressing in Philo's absence too, with crisp white shirts, wide-leg pleated trousers, sculptural outerwear, and double-breasted overcoats becoming a common thread for their collections. And it seems little can be done wrong when dressed in a strictly-tailored black coat: Victoria Beckham, Stella McCartney, and Chloé are among the best examples. It's luxury that seems ordinary – but is in fact impeccable.
And though Philo may well be a lightning rod for a new era of minimalism, it would be naive to think her label will be formulaic, or look anything like her past. She knows how to tap into a new generation of dressing women, but perhaps she put it best when describing her delight to "to be independent, to govern, and experiment on [her] own terms". Cometh the woman, we say.