Economics
Inflation once again: As prices and tensions rise, can the government prevent a winter of woe?
Amid a cost of living crisis not seen in decades, economists are counselling caution as the opposition demands decisive measures to lessen the pain
John Bruton took one look around him and knew things were bad. It was 1975 and the former Taoiseach, then a junior minister for commerce, had decided to go for a meal to celebrate an occasion, only to find that he would have no company.
"It must have been a birthday or something, so I decided to go for a meal," Bruton told the Business Post. "There was nobody else in the restaurant."
Glancing across the dining room that evening, he was left with little doubt as to the scale of the cost of living crisis that was engulfing the country as the decade reached its midpoint. Inflation had soared to historic levels and people had hunkered down, afraid to spend what little disposable income they might have had.
In the early years of that decade, inflation had been running at around 8 per cent per year. By 1974, it had climbed to more than twice that rate; the following year, it hit 20.88 per cent.
While the economy grew quite strongly, at a rate of almost 6 per cent in 1975, people up and down the country were scarred by the preceding years of rapid price growth, according to Bruton. "People might have had more money, but they were not inclined to spend it for another two or three years because they had been so shocked by the inflationary effect," he said.
High levels of inflation would plague the Irish economy into the middle of the 1980s. Since then, the annual inflation rate has been kept, for the most part, to under 5 per cent. Rates even moved into negative territory as the economy shrank following the 2008 financial crash.
But now inflation is back, with projections that Ireland's rate could average out somewhere between 7 and 8 per cent this year. The rise is being driven by a combination of post-pandemic mismatches between supply and demand, an energy price shock in Europe due to Russia's invasion of Ukraine and the ensuing geopolitical fallout.
The Irish government now finds itself in a tricky position, with the opposition calling for more to be done immediately to relieve the rising cost of living, even as economists are looking to history and warning of the perils of chasing inflation.
Tánaiste Leo Varadkar is the only cabinet minister who has signalled that interventions could be made by the government in advance of the next budget in October, but has said that would only happen if prices shot up unexpectedly between now and then.
The general consensus is that inflation rates won't move up unexpectedly over the next three months, and while fuel costs could remain high, energy bills will be less of a burden during the summer months anyway due to seasonally reduced demand. But there is a sense of foreboding that, come winter, things could get very bad, as energy bills increase in line with the weather, and as Europe's gas crunch comes to a head.
Speaking in the Dáil last week, Taoiseach Micheál Martin said we needed to prepare for a "difficult winter" as Vladimir Putin's strategy of gradually reducing gas flows to Europe takes hold, with as yet unknown consequences for both the price and availability of energy.
With that in mind, the government is focusing its attention on the October budget. It has signalled that many of the actions implemented then are likely to take effect immediately after the budget, instead of waiting until 2023, as is normally the case.
There is a nervous feeling in the government that it will need all the financial firepower it can get for this winter. But even with that, there is a general acceptance that it will not be enough to shield people and businesses fully.
Cause for concern
Milton Friedman, the American economist and Nobel laureate, famously described inflation as taxation without legislation. The parallels are obvious: both make you poorer, albeit in different ways.
At its simplest, inflation is the term used to describe rising prices. Economists, central banks and governments broadly agree that a little inflation is a good thing, and therefore aim to keep prices rising by about 2 per cent per year.
This, they argue, provides stability for the economy and offers a buffer against falling prices, which may sound good in theory but can be economically damaging. If you expect prices to fall in the future, you're less likely to spend now, as you wait for goods to become cheaper. If that's replicated right across a country, consumer spending can crater dragging economic growth down with it.
But when prices rise faster than the 2 per cent which policymakers target, it becomes a problem. As Friedman alluded to, a 2 per cent increase in the cost of goods and services amounts to 2 per cent reduction in an individual, household or businesses' spending power in the same way as a 2 per cent tax increase would.
Inflation can be caused by a range of factors, but it often stems from mismatches in the supply of goods and services and the demand for them. More people chasing fewer goods creates price pressures as consumers are willing to pay more to get their hands on them.
Another typical cause of rising consumer prices is an increase in production costs. These could be the raw materials used to produce goods, labour and energy costs, or the cost of packaging and transporting those items.
Inflation can and does strike in all countries from time to time, but small and open economies like Ireland are particularly vulnerable to global inflationary shifts given our degree of interconnection with other economies around the world.
So while the inflation rate of 7.8 per cent recorded here last month is cause for concern in and of itself, policymakers will be keeping a keen eye on what happens in the broader EU, US and UK economies too.
The current inflation spike, the largest in four decades, is being driven by a combination of global and domestic factors. Prices began to creep up in the latter part of 2021 as a surge in post-pandemic demand, coupled with supply shortages in certain sectors, began to emerge. Supply chains which had been disrupted due to Covid-19 restrictions were largely to blame.
Since then, Russia's illegal invasion of Ukraine and the ensuing geopolitical fallout have caused the rate of price rises to pick up considerably across the world, particularly in Europe. The most acute impact has been in energy costs due to Russia's role in supplying energy to Europe. More recently, food prices have been rising too, thanks to Ukraine and Russia's traditional role in producing wheat, as well as the underlying energy inflation.
Up until now, it is these global factors – and the cost of energy in particular – that have been driving the rising cost of living. Worryingly, however, the Economic and Social Research Institute (ESRI) last week pointed to a broadening of inflation, much of which is now coming from the domestic economy.
Kieran McQuinn, a research professor at the ESRI, said that even when all energy products were stripped out, inflation across all other sectors was running at 4.7 per cent in May. That is more than half the overall increase of 7.8 per cent measured by the Central Statistics Office's consumer price index (CPI).
"That just shows that even when you strip out energy, which is a major component, from the CPI you can see that the higher inflation rate is becoming broader across more and more goods and services. It highlights the risk of domestic factors beginning to feature in the inflationary process in Ireland. It's clear that the inflationary pressures are now spreading, and broadening out across the economy," McQuinn said.
The ESRI has forecast that inflation will peak at about 8 per cent in the coming months, meaning that the country is nearing the worst of the crisis but not quite there yet. Even once that peak is reached, prices are forecast to continue rising this year and next, just at a slower pace.
The impact of inflation varies across the economy. While there are a minority of companies that benefit from inflated prices, for the most part the cost of doing business increases, competitiveness is affected, and the cost of living increases for individuals.
As central banks seek an antidote to inflation by rising interest rates to depress demand in the economy, further pressures are experienced by individuals, businesses and governments alike, as the costs of servicing debt and borrowing new money go up. In some cases, this can even result in a manufactured recession.
According to Marie Sherlock, the Labour Party senator for Dublin Central, many of her constituents were already hard-pressed before the current bout of inflation, due to the high cost of renting in Dublin. Parents of young children in her area had also been struggling with the high cost of childcare. But with the arrival of high inflation, especially in energy, she said many of her constituents were being pushed to breaking point.
"Older people in particular have been trying to cut back, because they just can't afford the increases we have seen. What is really striking to me is that a number of lower income houses in my area have moved now to put in place pay-as-you-go meters," Sherlock said. "They may end up paying at a higher rate, but it gives them some control, because people feel they have no control right now."
A report from the ESRI earlier this month painted the impact of energy inflation on individuals across the country in stark terms. It found that the share of households in energy poverty had risen to a historic high of 29 per cent in April, as weekly energy costs had risen by an average of €21.27 a week.
According to Sean Healy of Social Justice Ireland, the advocacy group, the poorest in society are being worst hit by the rising cost of living. He said the government had failed to give adequate increases in social welfare rates in recent years, and that the €5 increases to core rates that had been given in last year's budget had already been eroded by the level of inflation this year.
"On the income side, you have to make up the losses that have been accrued by the poorest in the last number of years. Two of the three last budgets gave no increases to core interest rates. Budget 2022 gave some increases, but inflation has eroded the value of that payment," Healy said.
"Just to bring it up to where it should be now would require an increase of €17, but then you have to add inflation for 2023, and that would mean a €20 a week increase in the next budget. Whatever happens, the government must prioritise the poorest 20 per cent."
While there has been much focus on the impact of inflation on individuals, there has been less talk about the impact on businesses. As a consumer-facing sector that is heavily exposed to staff, energy and supplier costs, hospitality provides an interesting case study.
Shane Molony is the co-owner of Riba restaurant in Stillorgan in south Co Dublin, as well as Raffaeles ice cream parlour and Quattro pizza restaurant in Stepaside. "Inflation is affecting all of the businesses," he told the Business Post.
"Food prices have gone up by 10 to 15 per cent, milk by 11 to 12 per cent, and energy has shot up. Then there is extreme wage inflation in certain categories of jobs in hospitality, especially in speciality skills. People who can make gelato, or somebody who can operate a wood-fired oven, or a line chef in a restaurant. They are all demanding premium rates now because there is such a shortage of them."
Businesses faced with inflation can, of course, raise their own prices, thus increasing their revenue. But that is a strategy that works only as long as consumer demand holds strong.
"If we weren't raising our prices to match inflation, not only would there be no money in the bank account at the end of the week, there would actually be a loss, because the margins are so tight in hospitality," Molony said.
"So far, our higher prices are not translating into a reduction in customer numbers. My sense of it is that the consumer sentiment is still there, and that there still seems to be strong demand. But that could change"
Fergal O'Brien, director of lobbying with Ibec, the business lobby group, said that not all businesses could easily pass on their cost increases to customers.
"Lots of companies, especially in the business to business sector, are locked into fixed price arrangements by contract over a medium to long term, but their own costs are going up," he said.
"They are having to negotiate through force majeure clauses to get any flexibility within those contracts. That is not always possible, and can end up in legal dispute. So it is not always the case that businesses can just pass on price rises."
O'Brien said that even for those businesses who could pass on price rises, the real risk would materialise down the line if consumer demand dries up, or the economy faces into the prospect of recession.
Societal pain
Larry Summers, the former US Treasury Secretary, spoke with US president Joe Biden by phone last week. During the conversation, Summers, who served under Bill Clinton, told Biden he thought the risk of a recession in the US was high in the face of soaring inflation. US inflation is sitting at about 8.6 per cent, its highest point in 40 years.
Summers's suggested treatment was for the US Federal Reserve to raise interest rates sufficiently to push the US economy into recession, thereby putting millions of people out of work and taking some of the heat out of the economy. "We need two years of 7.5 per cent unemployment, or five years of 6 per cent unemployment, or one year of 10 per cent unemployment," he said in a speech in London.
The US unemployment rate currently sits at 3.7 per cent. If it increased to 7.5 per cent, it could mean more than 16 million Americans being out of work, based on a working-age population figure of just under 215 million.
To most people, engineering such a deep and damaging recession would be unthinkable given the economic and societal pain it would inflict. Such a move, however, is not unprecedented. Faced with soaring inflation in the late 1970s and into the following decade, Paul Volcker, the chair of the Federal Reserve, launched what the New York Times described in his 2019 obituary as a "brute force campaign to subdue inflation".
Volcker achieved his objective by raising interest rates to such an extent that it drove the economy into a deep recession, resulting in millions of workers losing their jobs, consumer spending plummeting and debt levels rising. Angry homebuilders posted chunks of two-by-fours to the Fed's marble headquarters in Washington, while heavily indebted farmers drove their tractors to Washington DC, where they blockaded the Fed.
John Bruton, who was finance minister between 1981 and 1982, and again later that decade, said the cost of the Fed's actions was huge.
"The Fed jacked up interest rates to an incredibly high level which did eventually reduce inflation, but at huge social costs. If it had acted earlier, that mightn't have been necessary. It had the effect of making Ireland's position as a net borrower all the more difficult, because we were having to pay these very high interest rates," he said.
Bruton warned, too, against introducing subsidies or other measures that were difficult to unwind. Before he assumed office, food subsidies had been introduced which were difficult to end, he said. "Once these controls and subsidies were introduced, they were extremely hard to remove. There was never a good time to do it, no matter how costly or untargeted they might have been."
In Ireland, inflation peaked at just shy of 21 per cent in 1975, before falling to 7.7 per cent three years later. A second round of soaring prices was to follow, however, as the rate of price increases picked up pace in the latter part of the decade, before once again blowing past the 20 per cent mark in 1981.
Twin oil crises in 1973 and 1979, allied with the start of the Iran-Iraq war in 1980 and the combination of a fixed exchange rate with sterling and the lax monetary policy regime pursued by the Bank of England, sent prices soaring.
The rise in the cost of living caused industrial unrest, with workers and trade unions demanding pay increases to match the rise in prices. The current period of inflation, driven by war and energy price shocks with pay demands also now emerging, mirrors that of the 1970s and 1980s in many ways.
Dr Ciarán Casey, an economic historian, said that a key difference between then and now was that real wages are falling at present, whereas they climbed dramatically during previous bouts of inflation.
Changes in real wages take account of inflation. If a worker gets a 10 per cent pay rise but inflation is running at 8 per cent, for example, their real wages will have jumped by just 2 per cent.
"We're inclined to fight the last war on this. We're nowhere near the pay increases of 1970s and as long as real wages are actually falling, I don't think it's the right analogy [to draw between the current day and then]," Casey said.
"Real wage increases, after inflation, in the 1970s grew by 4.8 per cent a year on average across the economy, which is just insane. That's a 60 per cent increase over the course of the decade over and above inflation. We're just nowhere near that at present."
Casey, who has studied the inflationary periods of previous decades and written a soon-to-be-published book on the history of the Department of Finance, said it was important not to get drawn into an inflationary cycle where wages chase price increases, but added that Ireland wasn't in that space at present.
The same warning has been issued by several experts over recent months, including Dr Frances Ruane, the head of the National Competitiveness and Productivity Council.
"Those of us who around in the 1970s are aware that what can happen with agreements is that they build in inflationary expectations. That was really the big issue that made the 1970s and 1980s very difficult, and that's what we want to avoid," Ruane told the Business Post last month.
Tough time
In Europe, monetary policy for the eurozone is dictated centrally on a transnational basis by the European Central Bank (ECB). After years of loose monetary policy in an attempt to stimulate European economies out of various crises, Christine Lagarde, the bank's president, recently announced that the ECB would be "normalising" its approach to try to get inflation back down to 2 per cent.
What that will mean in practice is interest rate rises following a decade of historically low rates, making the cost of borrowing more expensive and dampening demand in eurozone economies. As well as this monetary policy approach to treating inflation, governments have been intervening at a national level to try to alleviate some of the burden being experienced by people as a result of inflation.
Alois Rainer is a Christian Social Union member of the German Bundestag and chair of the Bundestag finance committee. Speaking to the Business Post, he said the German government was having a tough time implementing measures against inflation.
"For the period from June to August, several relief packages have been launched. On the one hand, a special ticket for public transport throughout Germany at a very low cost of only €9 per month has been introduced. This offer is currently being taken up by a great many people," Rainer said.
"Furthermore, there are subsidies against rising energy prices. With the energy price flat rate, everyone with a taxable income receives a one-time subsidy of €300. In addition, a tax-financed fuel rebate was initiated for car drivers."
This may all sound attractive on paper, but the reality has been different, according to Rainer. "Unfortunately, it is becoming apparent that prices have hardly fallen and the citizens are not benefiting from the relief," he said. "In my opinion, the government should have intervened much earlier."
Across Europe, the primary interventions of national government have been on energy prices, according to extensive research done by Bruegel, the Brussels-based economic think-tank. As a percentage of GDP, Greece, Lithuania, Spain and Italy have committed the largest amount of resources to shielding people from energy price rises.
Some of the more unique interventions have included Spain and Portugal putting a cap on the price of gas, Greece investing in the construction of solar farms to provide energy to vulnerable households, and Italy increasing corporate taxes on energy companies to help fund cash bonuses for workers earning less than €35,000 annually.
"In France, the government told EDF, the old monopolistic producer of nuclear energy, to sell at production price. This has had a huge impact on the overall cost of electricity in France," Grégory Claeys, senior research fellow at Bruegel, said.
"They have also done lots of measures to shield more vulnerable households, like sending vouchers. It has worked very well, in that inflation in France is almost half what it is in Belgium. The problem, of course, is that is very costly. If this is short-term, then it is sustainable. But if it is long-term, then it will be very expensive for any government."
As a percentage of GDP, the Irish government's intervention on energy costs since last September has been one of the lowest in Europe, according to Bruegel.
In last October's budget, €1.07 billion was allocated through income tax and social welfare supports. Since then, another €1 billion has been spent on initiatives such as the €200 energy credit; 20 per cent reduction in public transport fares; lump sum increases to the fuel allowance; reducing excise duty reductions on fuel; Vat reduction on electricity and gas, and the effective scrapping of the public service obligation levy on electricity bills.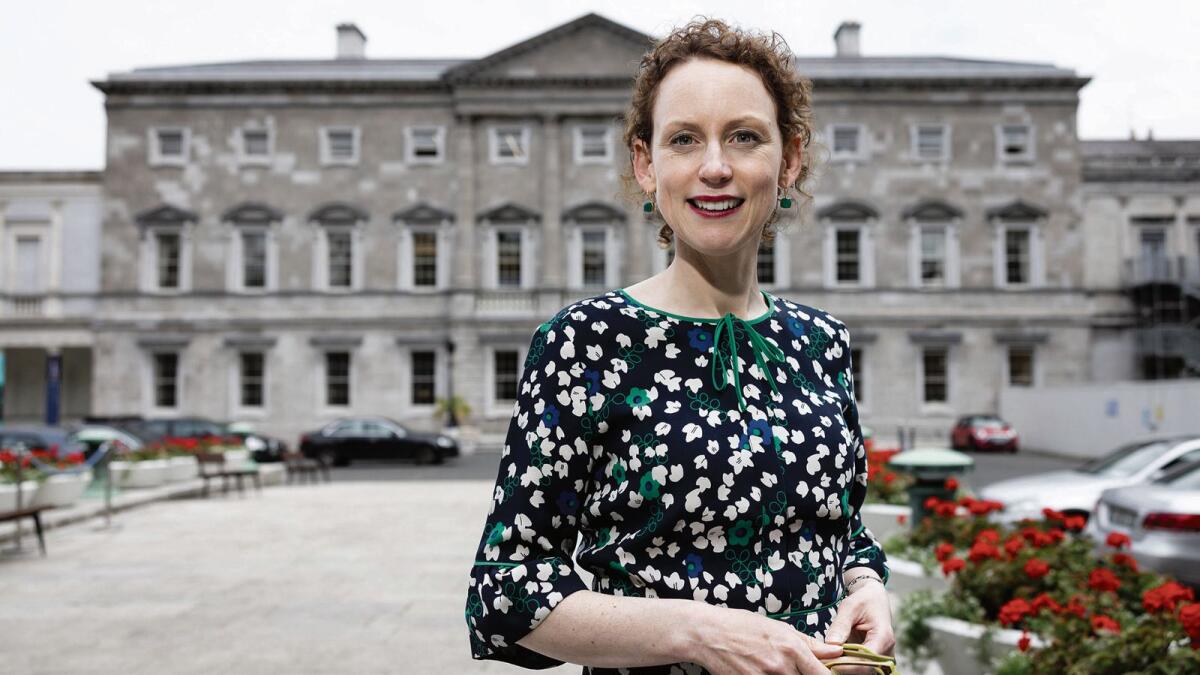 As cost of living protests took place across Ireland last weekend, Paschal Donohoe, the Minister for Finance, was adamant that the next intervention by the state would come in October's budget, and that even then, resources available to the government were "not infinite". But October isn't nearly soon enough, according to Pearse Doherty, the Sinn Féin TD and party spokesperson on finance.
"We would be looking at an emergency mini-budget package in excess of €1 billion. Much of that would be one-off costs. We would keep social welfare payments in line with inflation. We would increase the minimum wage and give cost of living cash payments. Those cash payments would be income-linked. We would give €200 to every adult earning below €30,000, and €100 for every adult earning between €30,000 and €60,000," Doherty told the Business Post.
If these measures aren't to be implemented immediately, as Sinn Féin would like them to be, then they are certain to make up part of the demands of the opposition party heading into the next budget.
Alongside those demands, Doherty said he wanted to see the costs of childcare slashed by a third this year, and two-thirds over the next five years. He would also like to see a refundable tax credit for renters capped at €1,500 alongside a three-year rent freeze, further reductions in excise duty on fuel, a scrapping of carbon tax increases later this year and beyond.
But, most importantly, Doherty said measures had to be targeted at those most in need.
"People are feeling the pinch, but we started at a point of having the highest rents in Europe, the highest childcare costs in Europe, and the fourth-highest energy costs in Europe," he said.
"We can see from the financial position of the state what the projections were when the budget was introduced last year. The government thought we would be over €6 billion worse off than we are today. That shows there is scope there to do more."
Sherlock of Labour said she would like to see the fuel allowance extended to more people in next year's budget, if more people were to be kept out of fuel poverty. "You could have a full rate and a half rate. But we need to broaden who become eligible," she said.
Flying kites
While the government has effectively ruled out taking action any earlier than the October budget, it has begun to fly kites over what will be in that budget much earlier than usual.
But in truth, internal government budgetary negotiations haven't even started yet, and won't until the Summer Economic Statement is published in the coming weeks, which will set out what level of funding may be available.
The hope, as has been repeatedly the case in recent years, is that bumper tax revenues driven by corporate tax receipts will allow for more "fiscal space" to address inflation in the coming budget.
There is also a contingency fund of €3.9 billion from last year's budget which was initially earmarked for Covid-19 spending, and then for supporting Ukrainian refugees in Ireland. However, some in government now foresee there being money left over in this fund, allowing for greater spending in the final quarter of this year.
Despite budget negotiations having not started yet, various ministers have been making pronouncements in recent weeks, perhaps in an attempt to get their demands in early.
Leo Varadkar has openly called for a new middle income tax band of 30 per cent, while also saying the widening of tax bands and indexing of tax credits is something that will be considered in the next budget. Varadkar has also suggested that there would be an increase in the tax-free bonus employers can give to workers from €500 to €1,000.
There are also suggestions that new plans, first revealed by the Business Post, to exempt children from hospital inpatient and outpatient charges could be extended to all adults. The government is also keen to see the successful cutting of public transport fares made permanent, and possibly even cut more, as both a cost of living and climate measure.
Roderic O'Gorman, the Minister for Children, has indicated that childcare costs will be substantially reduced in the next budget, while Taoiseach Micheál Martin has said there will need to be a focus on renters in the next budget. The tax treatment of small landlords is also being examined by the Department of Finance, to try to stem the exodus of "mom and pop" landlords from the market.
The Business Post previously reported that one scheme being examined would be a reduction on tax in exchange for cheaper rents, though this would require a much greater cut in tax if it were to incentivise landlords to remain in the market.
While there is recognition that core welfare and pension rates will have to increase in excess of the €5 given last year, the exact level of increase is still very much up for debate. Either way, the view in government seems to be that many measures, including welfare increases, would come into effect immediately in October, to allow some relief over the winter months.
However, the government understands that the central interventions will have to come on energy prices next winter, especially as Europe could be facing into gas shortages by that stage.
The ESRI has warned that these measures need to be better targeted than they have been to date. With that in mind, the government is nervous about any further reductions on excise duty or Vat on energy products.
Instead, using existing payment structures is considered a much more targeted mechanism. The options being examined include broadening those eligible for the fuel allowance, increasing the payments, and providing for once-off lump sum additional payments.
Further cash rebates on electricity and gas bills are another simple way to get money to people, though this is a broadly untargeted measure. Similarly, the setting of the public service obligation levy to negative rates, allowing for direct rebates onto people's bills, could be used to provide further relief.
But even with these interventions, the government admits that it cannot fully protect people from inflation. It is a difficult position for the coalition to be in, and one that Sinn Féin will undoubtedly continue to capitalise on in the months and years ahead.