Kilcullen completes Sunday Business Post acquisition
Sunday Business Post chief executive Siobhan Lennon said that the transaction was a milestone event for paper, which brings certainty about its future ownership and direction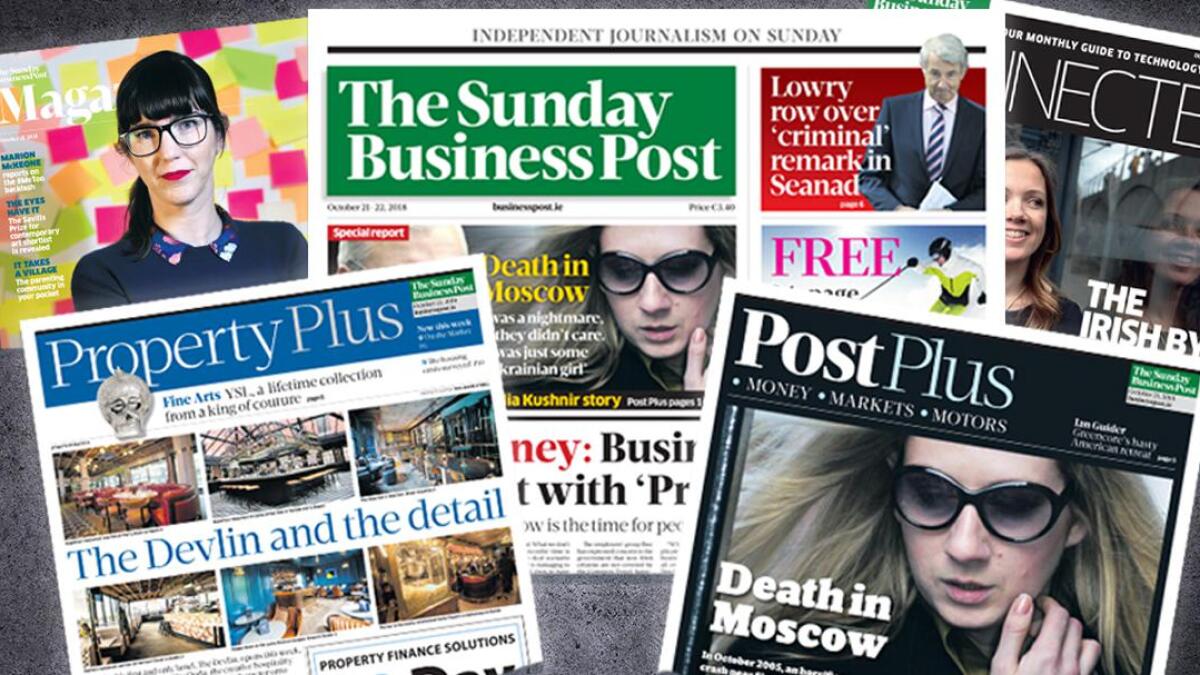 Kilcullen Kapital Partners (Kilcullen) has today completed the acquisition of The Sunday Business Post. Kilcullen is led by entrepreneur Enda O'Coineen, who is a former journalist and publisher. He has created, invested in and led various businesses in Central and Eastern Europe, where he has been based. The transaction saw the acquisition of Post Publications Limited (PPL) from Sunrise Media. PPL owns The Sunday Business Post together with a number of ancillary operations which are included in the transfer.
Kilcullen has confirmed that Siobhan Lennon will continue as chief executive of The Sunday Business Post – a role she was first appointed to in 2016.
Speaking today, Lennon said that the transaction was a milestone event for The Sunday Business Post which brings certainty about the future ownership and direction of the paper.
"The Sunday Business Post is profitable today despite the pressures on our industry. The new owners are very clear that they regard this deal as a long-term investment and they are committed to growing The Sunday Business Post's business position in Ireland," she said.
Lennon said that quality journalism would continue to be at the heart of the paper: "The Sunday Business Post received more nominations for its journalists (12) than any other Sunday newspaper in the recent shortlist for the NewsBrands Journalism Awards 2018. We are committed to supporting and fostering journalists and journalism."
Aileen O'Toole, one of the original founders of The Sunday Business Post in 1989 and a digital specialist, has been appointed as an advisor to Kilcullen in respect of the business model.
O'Coineen said that he was a passionate believer in the importance of quality, independent journalism: "The media and publishing industry across the world is in a period of great change. However change brings opportunity and I believe that The Sunday Business Post has the right foundations to grow and prosper as a source of world-class independent journalism." He also paid tribute to Key Capital, the former owners.
O'Coineen said that the paper would focus strongly on business, politics, economics, health and technology and on finding new and innovative ways to inform and explain crucial developments in these fields to existing and new consumers of news. "I'm really excited with this opportunity. As is the case in any business, there is job of work to be done here but there is the appetite, the drive and the skills to do it and I have no doubt we will be successful and we see it as a great opportunity " O'Coineen said, adding that the Kilcullen team looked forward to the challenges ahead and supporting Siobhan Lennon in her leadership of the business.