Beauty
How Selena Gomez built Rare Beauty into TikTok's favourite brand
Rare Beauty has surged in popularity since its debut less than three years ago, despite a fallout at many celebrity-backed cosmetic lines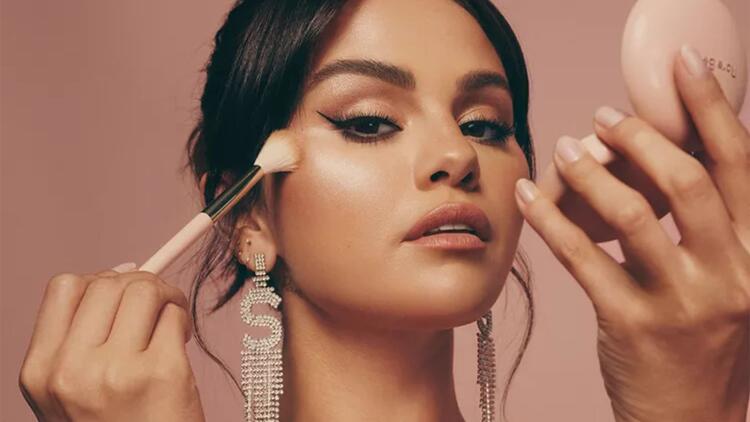 Selena Gomez keeps beating the odds. The 30-year-old has avoided the potential pitfalls of child stardom to become an even bigger celebrity as an adult with a career that's spanned nine top-10 pop hits; more than two-dozen platinum or gold singles; and starring in Hulu's hit series Only Murders in the Building.
And it's her makeup brand that's breaking the bank. Rare Beauty has surged in popularity since its debut less than three years ago, despite a fallout at many celebrity-backed cosmetic lines.
The company has succeeded in the $250 billion (€225 billion) global beauty industry by creating simple, moderately priced makeup and leveraging Gomez's immense popularity on platforms such as TikTok.
"People are looking for performance and value in their products, which Rare does really well," says Sable Yong, a beauty writer based in New York. "Yes, it's cute. Yes, Selena Gomez is the founder. But even if she wasn't in the picture, they're well-formulated products that perform really well at a fairly attainable price point."
The brand is on pace in 2023 to triple last year's sales. In 2022, the company moved 3.1 million units of its bestselling blush. The product retails for €27, which means it alone generated about $70 million (€63 million) in revenue. (The company declined to provide additional financial details, including its investor roster.)
Celebrity attachment is no guarantee of a hit. Consumers can be fickle, and lots of brands tied to famous people have fizzled after a strong start. Earlier this year, Kristen Bell shut down her skin-care line. Sephora stopped selling the brands of TikTok celebrities Addison Rae and Hyram Yarbro. Ariana Grande paid $15 million (€13 million) to buy the physical assets of her company, r.e.m. beauty, from Forma Brands, whose big bet on celebrity influencers soured and pushed it into bankruptcy.
"There's less forgiveness for a celebrity brand," says Rich Gersten, the co-founder and managing partner at True Beauty Ventures, a private equity firm specialising in beauty and self-care. "If the product wasn't good, it wouldn't have scaled or stayed scaled."
Rare, which said Gomez wasn't available for an interview, didn't focus on chasing trends, such as a gimmicky eyeshadow palette with dozens of colours. It instead created accessible and easy-to-use items, including a lip liner for €18 and a liquid foundation in 48 shades for €35.
The brand was also founded with a social cause at its core, a hallmark of younger brands but not for industry heavyweights. Gomez has been an advocate for mental health, including publicly discussing her own struggles. Rare pledged to dedicate 1 per cent of sales to its in-house fund, having raised at least $5 million (€4.5 million) so far, per the company's 2022 social impact report.
Rare is part of a growing collection of business ventures for Gomez. She also co-founded Wondermind, a startup focused on improving mental health that was valued last year at $100 million (€90 million); has executive produced shows on Netflix and HBO Max; and has formed partnerships with brands such as Puma.
A lot of Rare's success is credited to Gomez's fan base, which includes more than 400 million Instagram followers, but the brand also has an executive team made of industry veterans.
Joyce Kim, Rare's chief product officer and a former executive at L'Oreal's Nyx Professional Makeup, was tasked by Gomez with creating a line that could hold up at one of her red carpet appearances as well as in her customers' everyday lives.
"It has to feel weightless and be easy to apply," Kim says. "But it's gotta hold up for events."
On the marketing side, Rare has excelled at creating social media buzz. The brand has more than three million followers on TikTok, six million on Instagram, and tailors content across its platforms.
Googly-eye stickers appear on a blush tube for the TikTok audience; posts focusing on mental health have particular resonance on Instagram. Not being afraid to experiment has helped, according to Katie Welch, Rare's chief marketing officer.
Gomez also touts the brand and gives tutorials on her accounts. In the early months following the brand's launch, she recorded hours and hours of herself doing her makeup for one of her TV shows, the HBO Max cooking series Selena + Chef.
The team then cut those sessions down to clips that often last no longer than a minute. Other snippets feature Gomez lip-synching to popular TikTok sounds, with commentary about Rare's products.
"The reception from influencers and online users has been overwhelmingly positive," says Artemis Patrick, Sephora's global chief merchandising officer.
The brand continues to add products, such as a gel eyeliner, and expanding –distribution recently reached Indonesia and India. Other hits include a powder highlighter, which served as a throwback to the gleaming highlighters of the 2010s. When it began selling, Mehdi Mehdi, Rare's chief digital officer, realised the brand can revive trends, not just create new ones.
"We had been told the era of powder highlighter was over," Mehdi says. "We have the ability to buck the trends."