Analysis: Taoiseach rules out mandatory bedroom quarantine due to legal issues
A law requiring people to stay in their bedrooms would be impossible to police, Micheál Martin tells the Dáil, but opposition says hotel quarantine is the solution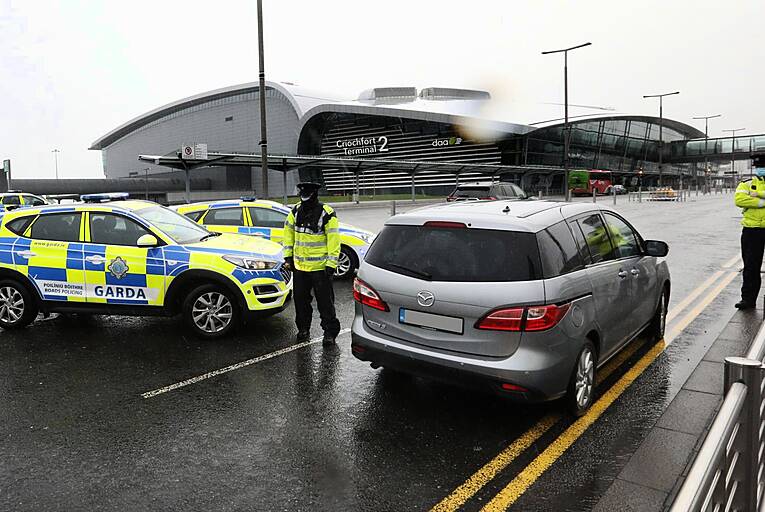 A Garda checkpoint at Dublin Airport: the Taoiseach said today that gardaí would not have the powers to check if someone who has arrived into the country is quarantining in their bedroom rather than their home. Photo: Rolling News
"How do you police somebody in their bedroom?" is not a question I have ever heard posed at leaders' questions before.
But it arose today due to confusion over the government's planned legislation to require air passengers by law to quarantine in their own homes after arrival into Ireland.
The opposition had presumed that this would amount to an extension of the voluntary 14-day "self-isolation" regime in place already for...