Mega deals and local investment keep commercial sector on the road
Despite a tough trading environment for Irish commercial property last year, key parts of the sector showed resilience and are poised for a quick recovery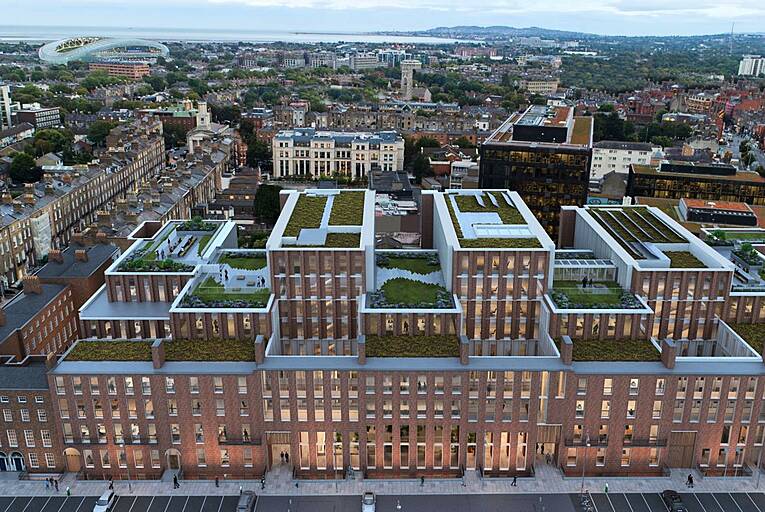 In one of last year's office mega deals, French investor and asset manager Amundi Real Estate acquired the Fitzwilliam 28 office scheme being developed in Dublin city centre for a reported €180 million
More than €1.2 billion was invested in Irish commercial property during the final three months of last year, bringing total turnover for 2020 to €3.05 billion.
While this is some way off the record €7.4 billion transacted in 2019, it is a solid year in the context of the ongoing Covid-19 pandemic and is above the ten-year average.
Core office and private rental sector (PRS) assets have been most sought after, highlighting confidence in the long-term prospects...