Sponsored
'The benefit and value of cloud technologies grew due to Covid' – Annette Soraine of TEKenable
Cloud computing allows organisations to make more of their data, whether within teams or in core business functions, says Annette Soraine of TEKenable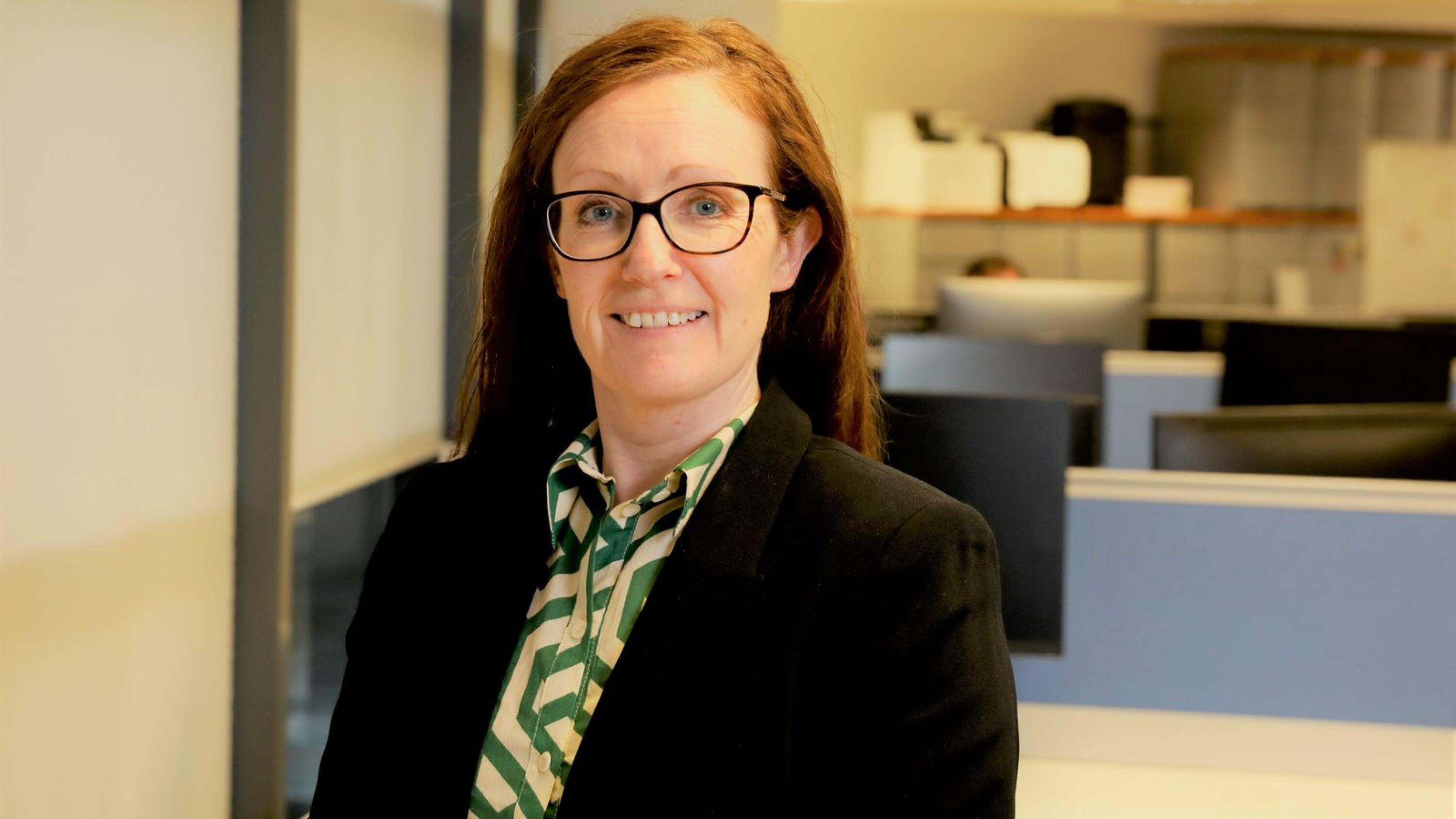 While many of the wilder predictions of a world changed by the pandemic have not come to pass, one thing that has been transformed is that remote and hybrid work has become accepted. In turn, this has had the knock-on effect of greatly expanding cloud-based IT deployment, something that itself is now having a growing impact.
Annette Soraine, Microsoft services director at software developer and cloud consultancy TEKenable, said that while cloud has been the first port of call for most organisational IT for some time, the last few years have seen it boosted significantly.
"The benefit and value of cloud technologies grew due to Covid. With hybrid working, we all started with Zoom and Teams video calls and they are really great, but now it's really about collaboration spaces which are very useful for working on projects together," she said.
Company: TEKenable
Year founded: 2002
Number of staff: 200
Turnover: €20 million
Why it is in the news: Cloud allows businesses to simplify complex collaboration and other business functions regardless of staff locations, something that is increasingly important in today's hybrid working world.
"Documents are stored centrally and people are able to work on them together."
However, the next step, Soraine said, was to see which cloud applications enabled core business functions.
"We are very involved with Microsoft on the Dynamics side – CRM [customer relationship management] and customer experience – really giving companies that single view of a customer," she said.
In practice, this means that organisations can keep control of all relevant information and access it as they need it.
"Also, you have small applications like calendar sharing. They're not complex or difficult but they really help. Internally, we work with Teams for staff in Ireland and Britain, and the calendar sharing really takes away a headache," she said.
While cloud technology can greatly smooth collaboration and hybrid working, Soraine said that it also demanded taking organisational culture seriously.
"For me it's about the technology, yes, but also the culture: we're remote-first, with 200 staff across multiple countries. The ethos is one of the right person for the job, not where they are," she said.
Power and security
Cloud is also now known to be more secure than on-premise IT deployments, but it also allows for fine-grained access controls, not just the blocking of intruders.
"The beauty of when you have a Microsoft environment is that you can use your Microsoft credentials for access everywhere, from Teams to SharePoint documents. It can be role-based access, which is very straightforward; or policy-based, which is very granular and makes sense for sensitive and confidential documents," she said.
Of course, essential as collaboration and software as a service (SaaS) are, they are typically only the first steps taken in cloud. Indeed, cloud computing is a key part of the digital transformation process, said Soraine.
"We're certainly heavily involved with app modernisation with Azure. SaaS was a low hanging fruit. People moved into infrastructure modernisation, but it cost a lot and was not as flexible as was needed," she said.
"What we're seeing now is native app development in the cloud using platform as a service [PaaS]. People are only paying for what they consume, not for reserved architecture."
Cloud also allows organisations to deploy new technologies without the need for capital investment in new hardware.
"In something like collaboration, one of the things we're seeing is the likes of copilots for Teams and the Microsoft stack. It is transformative for productivity, and I know that sounds lofty, but you're seeing functionality like if you join a session late it brings you up to date, or like automatically summarising meetings," she said.
"You can also integrate it into your Dynamics CRM, and it is really smart," she said.
Crucially, AI-enabled cloud also means that serious data analytics are no longer the preserve of giant organisations.
"It morphs into a conversation about data. With Microsoft Fabric, you don't need expensive data warehouses. People can go on that journey without worrying that they will need millions and take years," she said.