Making it Work
Orphan expands into Asia-Pacific market with new Australian office
The Irish drug consulting company, which helps pharma firms through the process of launching drugs onto the market, is aiming to be 'truly global'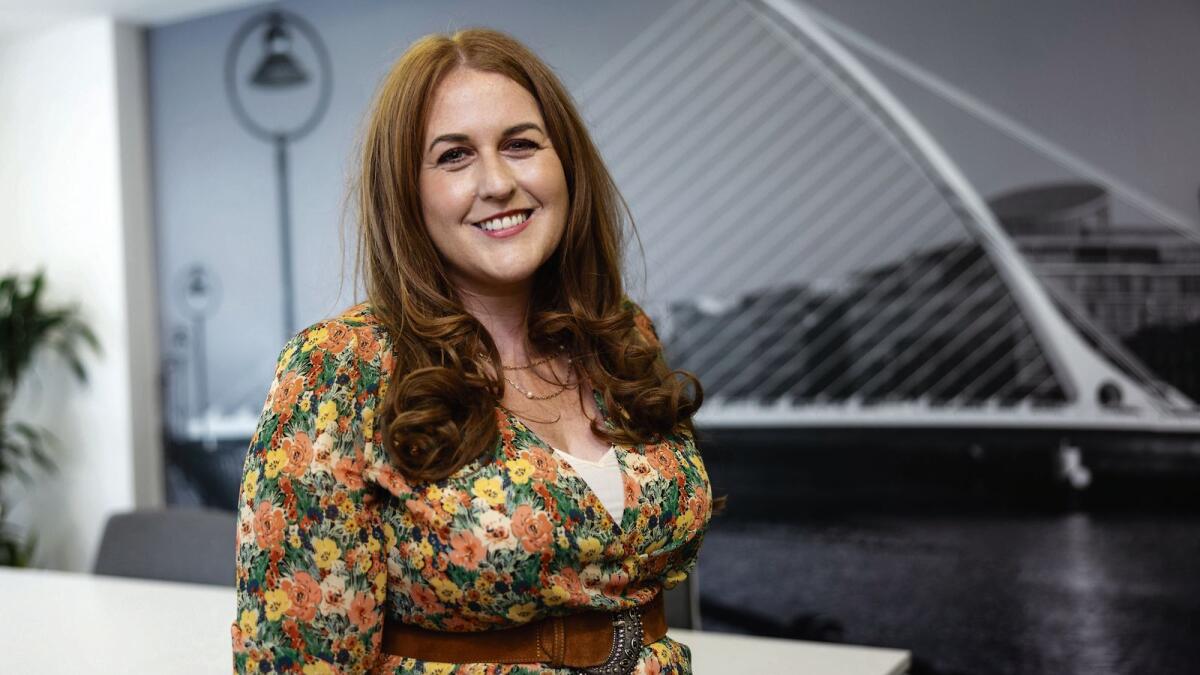 Orphan Drug Consulting, an Irish company that helps pharmaceutical businesses through the process of launching drugs onto the market, is expanding its operations with the opening of a new Australian office focused on the Asia-Pacific market.
The firm, which was established in 2017, provides end-to-end consulting services to more than 50 clients around the world, helping them with the logistical and administrative burden of taking a product from idea to execution.
It has grown revenues every year since its establishment and plans to double its sales in both 2022 and 2023 according to Evelyn Kelly, its founder and chief executive.
Kelly, a veteran of the pharmaceutical industry, founded Orphan Drug Consulting to fill a gap she had noticed while working at a number of pharma companies over a 15-year period.
"I found myself, as I moved up the ladder in different organisations, becoming increasingly frustrated that I couldn't find the type of support I needed," she told the Business Post.
"I would find a consultancy company that would be great on regulatory affairs, or great on quality assurance, or great on the supply chain, and they would make recommendations in those areas. But they wouldn't offer holistic recommendations. They wouldn't say: 'Okay, this is exactly what's best for your product launch.' That's where Orphan Drug Consulting comes in."
Today, the Enterprise Ireland-backed company has offices in London, Boston and Dublin, and employs 25 full-time staff. In addition, through the help it gives early-stage drug companies, it has played an indirect role in providing employment to many more people, according to Kelly.
"We've been responsible for the creation of many more jobs here in the Irish marketplace as well, by helping pharmaceutical companies get set up," she said.
As its name suggests, Kelly's firm works primarily with companies developing orphan drugs, medicines developed to treat medical conditions which, because they are so rare, would not be profitable to produce without government assistance.
The company has helped firms develop treatments for cystic fibrosis as well as several other drugs for lesser-known illnesses. "Quite a lot of them are paediatric, and a large volume are oncologic as well," Kelly said.
Orphan Drug Consulting's clients often need help clearing regulatory hurdles, or working with manufacturers or suppliers. Ideally, Kelly said, they'll approach her company early in the process and work with them on an all-encompassing roadmap.
"The way we prefer to work is supporting clients in mapping out their requirements, from the start of the process, and that's the way we push our clients to work with us," she said.
"You're working with people who are brilliant scientists and clinicians, but these are the details that trip up and delay launch. You can have all the brilliant people you want, but if you're not getting your product launched, you're not getting the return for investors."
As well as launching its Australian office, Orphan Drug Consulting is focused on expanding its US operations this year. The firm, which has grown organically, is taking in enough to continue self-funding for the next number of years, after which it will "look at different options and avenues to take it to the next level", according to Kelly.
"With our locations, you can see what we're working towards is for Orphan Drug Consulting to be truly global," she said.