Making it Work: Taxamo plans rapid growth after $200m deal with US compliance software giant
Fintech acquired by Vertex after Philadelphia firm identified 'immediate and natural synergy' with Kerry-based company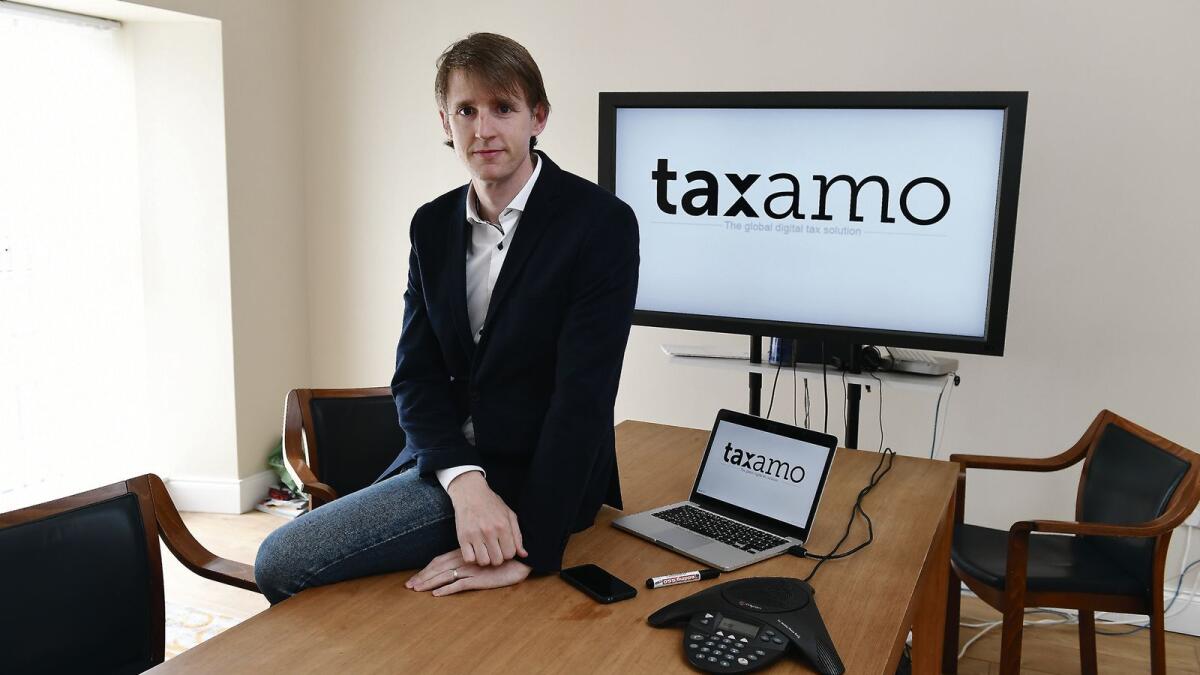 Taxamo, the Kerry-based fintech recently acquired by a US tax giant for $200 million, is planning an accelerated expansion of its tax technology service.
The company, established by John McCarthy in Killorglin in 2011, was bought last month by Vertex, a Philadelphia-based tax compliance software company. It has increased in size during the pandemic and now employs more than 50 people.
McCarthy, who is the son of Brian McCarthy, the Fexco founder, will remain the company's chief executive, despite its recent sale.
He said Taxamo was at a "very exciting" point in its development after the deal with Vertex, which came about after the US company identified an "immediate and natural synergy" with the Kerry firm.
Covid-19, meanwhile, had "led to a more rapid growth of e-commerce, so that's been largely positive", McCarthy said.
"I'd say we've been neutrally to positively impacted by the pandemic," he said.
Taxamo helps digital services businesses to manage their tax requirements across different companies.
An increasing number of businesses are trading across multiple jurisdictions – a trend that has prompted more than 70 countries to compel digital services companies to register for Vat if they want to make sales.
Complying with different tax rules across dozens of countries is a complex and onerous task for e-commerce companies, which is where Taxamo comes in, allowing businesses to automate the process of applying different taxes to their transactions.
In one example of the application of its technology, Taxamo can determine the location of a customer going through a company's online checkout. It can then apply the correct level of Vat, or goods and services tax, to the purchase.
Taxamo also helps companies manage their invoices to make sure they're complying with rules specific to different countries or regions. It tracks legislative changes globally so companies don't fall foul of tax laws.
McCarthy, a Trinity College Dublin graduate, conceived of Taxamo after predicting that the rise of the internet would prompt a surge in online business globally – what we now know of as e-commerce.
"We saw that there was going to be a trend that more businesses were going to have to pay more tax in more countries due to the expansion of the internet," he said.
The company counts SurveyMonkey, Ubisoft and Penguin Random House among its clients, and has expanded beyond digital services businesses to support companies selling physical goods.
"We were always fairly confident that the trend we identified was right," McCarthy said.
He said Taxamo had experienced high demand since its establishment and the company was always global-first.
"We had a large number of clients from the beginning in the United States, throughout Europe and in Asia – wherever businesses traded internationally. We've always had an international outlook."
He said Taxamo is planning for "significant levels of growth" in the coming years. "Based on what we see in front of us, we expect significant levels of accelerated growth over the next few years."