Sanctuary Runners teams with Gym + Coffee to launch first range of merchandise
Partnership with athleisure company marks a new phase for the not-for-profit organisation that encourages social solidarity through sport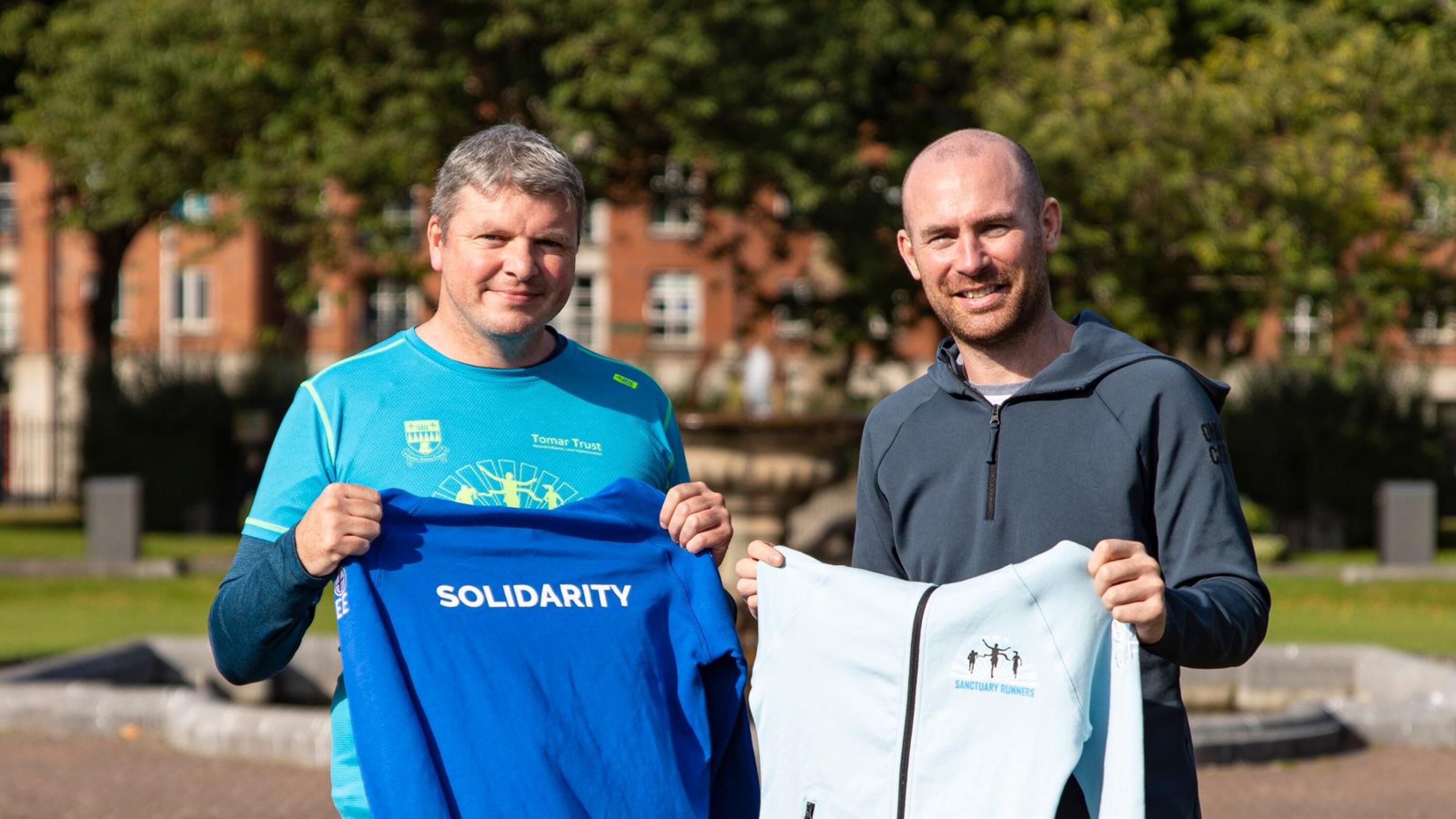 A leading sports organisation has joined forces with the Irish athleisure brand Gym+Coffee to launch its first limited-edition range of merchandise.
The Sanctuary Runners, founded in Cork in 2018, uses running, jogging and walking to bring together asylum seekers, refugees, other migrants and those in wider Irish society. It now has 30 groups across Ireland and over 4,000 regular participants.
It has now partnered with Gym+Coffee, the multi-award winning brand, to offer Sanctuary Runners hoodies and leisure wear which the company says will increase exposure to the brand.
In 2019, Sanctuary Runners was named by the European Commission as one of the nine leading solidarity-through-sport initiatives in the European Union and it will be launching its first overseas group, in London, on November 6.
Graham Clifford, founder and chief executive of Sanctuary Runners, said the hoodies, designed by the team at Gym+Coffee, feature the Sanctuary Runner logo and the word "Solidarity" emblazoned on the back. The blue hoodies come in two designs.
"Our blue Sanctuary Runner tops have become somewhat iconic at running events and at park runs on Saturday mornings, but we wanted to develop another clothing option to highlight our work while also raising revenue for our not-for-profit movement," Clifford said.
Diarmuid McSweeney, co-founder of Gym+Coffee, said Sanctuary Runners matches the values of his company, which strives to encourage people to socialise around exercise.
"Their values of solidarity, friendship and respect are right at the heart of what every strong community should be about," McSweeney said.
"On top of that, they are helping those who need this outlet. The physical activity gap which exists between the privileged and the underprivileged is becoming one of the major issues of our generation and Sanctuary Runners is looking to close that gap," he added.
Gym+Coffee has already donated thousands of euro worth of clothing to Sanctuary Runners through its stores in Dublin, Cork and Limerick. Sanctuary Runners were also awarded €20,000 in funding last week from the Bank of Ireland to develop groups in Donegal and the Northwest region as part of the Begin Together fund.
Clifford believes the partnership with Gym+Coffee can herald a new phase in the development of the fast-growing organisation.
"It's really quite amazing that such an exciting and innovative brand is embracing our work in this way – and it's so wonderful that its an Irish company with such a strong social conscience," he added.