ERP: More than the sum of its parts
Artificial intelligence, big data and business analytics are all affecting the current generation of ERP systems, and there's more change to come.
Put together a list of topics that struggle to attract attention from the tech media, and enterprise resource planning (ERP) would be right up there near the top. By its nature, it's not usually thought of as being particularly groundbreaking, innovative, exciting or even that interesting.
But when you consider just how important ERP is, and the role it plays in keeping major companies in business, maybe that lack of attention should be considered a problem in its own right.
ERP is actually something no company can afford to overlook. Essentially, the means by which the cogs of business are made to turn more smoothly, ERP connects all the parts of a company together and makes them work.
It's the embodiment of the idea of something being more than the sum of its parts, and when taken as a standalone industry, it's said to be worth around $35 billion per year globally.
"ERP is actually quite a vague term and, really, it describes the benefits that accrue to the companies that engage in it rather than a particular software package or technology," said Alan Connor, commercial director of Exchequer Business Solutions.
"It's about what you do with the technologies you have, rather than something you buy. It could involve moving to a new software, or bringing in business intelligence across the full spread of your company for reporting and management. Or it might be as simple as changing some processes that you know are no longer fit for purpose."
Connor believes that over the last decade, the range and scope of ERP has changed significantly. In particular, he said, there has been exponential growth in the range of things with which people recognise that ERP can help.
"What's happened over the last ten years is that there has slowly been a great realisation of what can be gained," he said.
"A lot of systems were purchased and implemented in the past to help with known transactional processes. What ERP and business intelligence has brought to this sector in recent years is that they have allowed people to identify what they didn't know that they didn't know.
"Rather than looking at the normal lean processes and efficiencies, stock levels, targets and budgets that clients might have focused on previously, in particular coming out of the downturn, now we're looking at a much larger 360 degree view of all your processes."
That's where new technologies, and in particular business intelligence, are having an impact on ERP.
"The intelligent learning that's part of AI is the automation of processes, whether it's something as simple as scanning in invoices via optical character recognition as they come in electronically and automating that process, or using an intelligent bank reconciliation statements module that learns as it goes," said Connor.
"Obviously, these things aren't Star Trek-type AI yet, but they are intelligent learning that will help with the identification, triggering and alerting of various departments well in advance. It's about providing what you need, when you need it."
Increasingly, Exchequer Business Solutions is finding that its clients have a good grasp on what their ERP systems can do, but that they also want to challenge Exchequer to see how else it can transform their organisation.
Connor is also strongly of the opinion that when it comes to the impact of technologies such as AI and business intelligence on ERP, we're at only the start of a revolution.
"ERP and business intelligence have been around for donkey's years. But it's only now that you can start training your scanners to reliably interrogate an emailed invoice that comes in from a supplier, read all the relevant bits, and relate the contents to an order that's in your system," he said.
"Now various aspects of our ERP systems are becoming joined-up, fully fleshed-out systems, and that's where things are going to get far more intelligent. The need to have people in each and every step, where something doesn't happen because it's waiting for human intervention,will become a thing of the past."
Always evolving
Orson Herbst, product manager of Herbst Software, described ERP as an evolving market. "Our job is to use technology to solve business problems and make people's lives easier, and that's something that's very satisfying," he said.
"Generally speaking, our customers hate accounts and aren't that fond of computers, so they're happy to be provided with solutions that simplify their processes. The more automated or the less tedious an operation they have to deal with is made, the more they like the systems we offer."
For Herbst, a major trend he sees developing in the Irish market is a move towards increased mobile friendliness. "Obviously mobile devices and the apps that run on them are nothing new, but getting heavy-duty ERP systems to interact with mobile devices is something fresh. Getting these systems to interact with mobile devices in real time with a central system and setting them up so that they're optimised for touchscreens is really exciting," he said.
"If you're on a workstation you want to be able to interact with your ERP system using a keyboard, and you want access to a full spread of information. But if you're on a tablet you want to be able to use a touchscreen and get access to just the information that's pertinent to the situations you'd use that device in."
Simultaneously, demand is arising for ERP systems to talk to social media applications so that customers can interact with bots to provide superior customer interaction.
"Customer self-service, web interfaces, social media and bot interactivity – obviously not every company needs all these, but it's fascinating to watch the market evolve so that the smarter the back engine gets, the simpler the front interface can be," Herbst said.
"We specialise in standard business-to-business environments. Sometimes the business process is quite complex, but if you have a good engine behind it you can simplify things greatly and you can minimise a lot of duplication.
"Ultimately the systems themselves aren't changing hugely, but they're slowly evolving and iterating to the point that they can do a lot more with less input than they could in the past. The end user needs to know less and less to get more and more out of the system."
When it comes to time served facilitating the Irish market, not many ERP specialists have been around longer than the Big Red company. Starting out as the Big Red Book 20 years ago, it re-branded to the Big Red Cloud around seven years ago.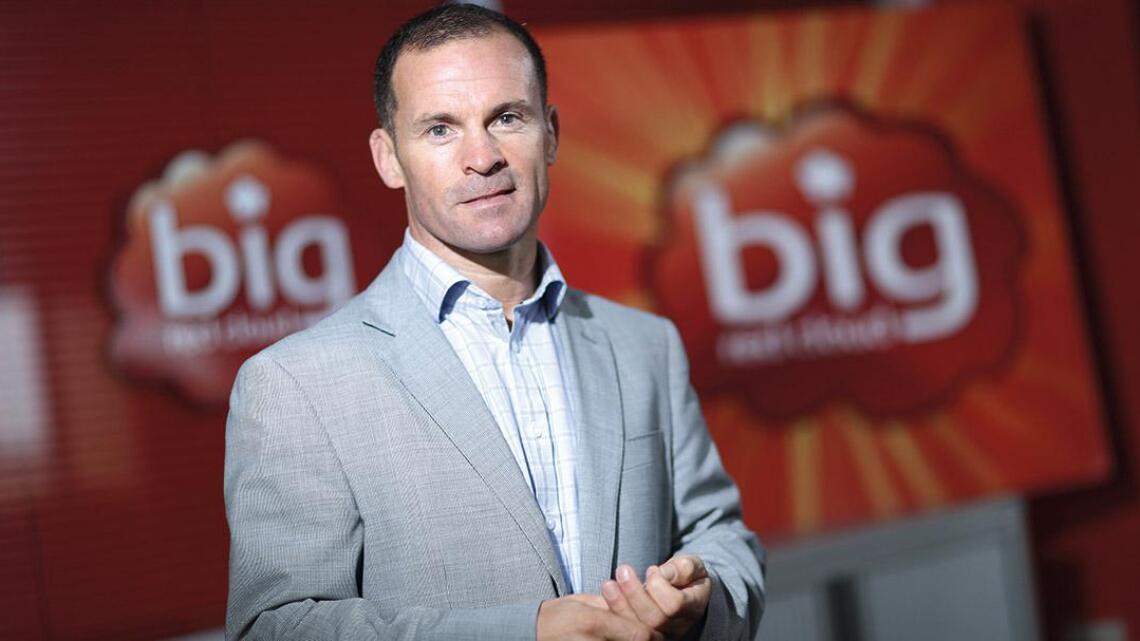 "We went to a seminar back in 2009 and saw our first cloud package and we made the decision to start redeveloping Big Red to work in the cloud. We launched it in 2012 and to be honest, we haven't looked back. It was a big risk at the time, but now our cloud products have surpassed our non-cloud products in terms of revenue," said Marc O'Dwyer, chief executive of Big Red Cloud.
"Because it's run in the cloud, we have a massively secure product. It is deployed on Microsoft's Azure platform so it has the full might of Microsoft's security behind it, and that's far more robust than any individual company could provide by itself.
There's also the fact that ERP is an off-balance sheet item.
"Because it's hosted in the cloud and deployed as a service, you pay for it on a monthly basis and it's operating expenditure, not capital expenditure. You're not paying for an expensive licence once a year, regardless of whether your use case justifies it or not," O'Dwyer said.
"Really what this means is that you can make use of the parts of your ERP systems that you need – as a provider it's easier for us to charge a smaller amount if someone needs to just sign into the sales or purchases functions. In the past, if you had an ERP system, you had to buy a full-blown licence per user. You'd have to pay up front and it could be quite expensive."
O'Dwyer said companies are much more aware of the cloud now than they ever were before.
"We no longer have to explain what it is or why they'd want to use it. When businesses are setting up now, they're going straight to the cloud and existing businesses are increasingly migrating as well," he said.
One factor that will be forefront in the minds of many company executives contemplating an ERP system upgrade is just how difficult it will be to reverse out of the existing system they have.
Moving to a cloud-delivered system might sound great, but is it going to be unreasonably painful to do? What about legacy data that still holds enormous value? Does it need to be ditched?
"An ERP system that's been embedded in a company for many years is a difficult thing to change from, there's no getting away from that. You can extract the data and, depending on the ERP system, in a lot of cases it can be done," said O'Dwyer.
"Where it can't, one solution is to run two systems in tandem until the new one overtakes the usefulness of the old one in terms of customer history."
An additional problem can be that many legacy ERP systems have been 'bespoked' or tailored to the specific needs of the business that runs them.
Adopting a new cloud-based system will require similar fine-tuning.
"It can be a hassle, but bear in mind that the requirements the business has today can be quite different to the requirements when they implemented their ERP system originally," said O'Dwyer. "For companies that have been around a while, the reality is that often they have changed to such an extent that the current on-premise ERP system is falling over and they have no choice but to change.
"Companies change ERP systems for multi-factorial reasons. It's never just about price, it's about moving with the times, being efficient and doing what's right to ensure the competitiveness of the business."
A further reason why companies want to upgrade, according to O'Dwyer, is that they're slowly coming to grips with the opportunities that new technology has to offer. For example, with a fully joined-up ERP system, it becomes possible to implement a lot of functionality that is not otherwise feasible.
"Anything that's process-driven can be done by computers. Up until now, processing sales orders, sales invoices, bank reconciliation, purchase invoices – they were all done by people. However, we've just launched a product that automates all of that. You just email these documents to the system and it imports them automatically. There's no more manual entry."
More solutions
A further effect of cloud-delivered ERP and reduced access costs is that there is now an ERP solution for every type and size of the company. Where once the access costs would have priced ERP out of the reach of most small to medium-sized companies, that's no longer the case.
John Donagher, consulting manager for Lumenia, said: "Take SAP. Going back historically, it delivered large enterprise applications for huge businesses and it struggled to service even large companies in the Irish context as they were too small for them. But today SAP has offerings such as Business ByDesign and Business One, which are much more appropriate for the scale of the Irish market and for smaller enterprises.
"For growing businesses which are looking to move on to the next level of systems to enable them, the reality is that all those systems are now cloud-enabled. SAP isn't the only one – Microsoft, Oracle and all the other vendors have cloud options. So there is a range of different options for small and medium-sized businesses out there and they're not prohibitive in terms of cost."
ERP is rarely mentioned in the same breath as digital transformation, cloud computing or other headline-grabbers. The reason, according to Lumenia, is that it's not consumer-facing – it's a back-office function and as a result is often seen as being boring.
"Much of what constitutes 'digital' relies on the sound foundation of ERP," said Donagher. "Modern ERP is comfortable in the cloud, architected for agility, mobile, open and collaborative. The customer/consumer interactions that some digital technologies enable are useless without a streamlined and robust planning and transaction processing engine such as that provided by ERP.
Lumenia recently produced a market review document which identified four key trends in that are likely to influence the market: digital transformation, digital marketing and customer experience, intelligent ERP and cloud ERP.
"For many of our customers, these new ERP concepts are some way ahead of where their current business processes and systems sit. However, increasingly, our consultants have been evaluating specific digital solutions to a diverse range of business challenges with our customers," said Donagher.
According to the International Scientific Institute, for a system to truly be cloud-enabled it has to be online, self-serviceable, scalable and measurable.
Ray Ryan, chief executive of OSSM Cloud Solutions, said: "If you meet those definitions, you can say you're offering a cloud system, and that's where we got the name of our company. As part of that, we offer an ERP product from Oracle called NetSuite, but we also worked with Sage for over 20 years.
"The introduction of cloud into ERP sparked a revolution and, to be honest, I think ERP needed the cloud to actually be able to do the kinds of things that we were always told it could. The idea of encompassing the whole business is a great idea, but in the old days, trying to get your mobile sales team connected up to your ERP system was a major headache. Now that can be done easily."
Ryan believes that the Irish ERP market and customers in particular are becoming much more aware of the cloud in general and what it can do. It's a mainstream technology for enabling businesses now.
"One thing customers are more demanding about is having their disparate systems operate in one database, for want of a better term," Ryan said. "There was an era of best-of-breed technology in the past, but it really meant that customers ended up with a bunch of siloed databases which they would then try to get to work with each other.
"They now realise that storing everything in the one place makes an awful lot more sense. That way they can get the information out in real time and have a proper view of things instead of having to wait for one system to finish reporting data to another system."
Historically, ERP systems were large, cumbersome and expensive to run. According to Ryan, companies continued to use and pay for them because it was, frankly, easier having spent so much on them than trying something new.
"That was largely a characteristic of the on-premise type of ERP solutions. But that's all changed enormously. In particular, deployments are much more rapid and cost effective for companies," he said.
Traditionally, ERP required heavy investment in compute and storage specifically, and the barriers to entry for SMEs were significant.
Cloud economics allow for lower cost of entry and that's really significant, according to Ronan Carey, regional sales director for Dell Technologies Ireland.
"That's starting to drive adoption among smaller companies. The key thing for organisations is making sure that any ERP adventure is planned effectively, and that you know what you're getting into when you go to the large cloud providers," he said.
"Our recommendation is that companies should look seriously at specialist cloud providers for ERP. The hyper-scale clouds aren't the best fit for ERP. Another cost of entry for companies looking to get involved in this is having the expertise to be able to run the environment around the ERP application. Having a specialist cloud provider can really help with that."
On the subject of future developments in ERP, Carey stresses that artificial intelligence is likely to play a continuing role for some time to come.
"We conducted a survey in the Irish market and found that only about 7 per cent of Irish businesses consider themselves to be digital leaders, in other words to have engaged in digital transformation and be using AI and so on. That's quite low, given the level of education and opportunities in Ireland," he said.
"We think that comes a little from a lack of leadership, and undoubtedly we'll see that change over the coming months and years. By about 2021, about 80 per cent of emerging technologies will have AI as a component for example. It would be naive to think that ERP wouldn't be part of that."
ERP must be open and flexible
Rigid and closed ERP solutions can and should be a thing of the past, according to the chief executive of ERP specialist Intact Software, Justin Lawless, who goes on to say that ERP solutions need to support and not inhibit innovation.
"To do this they need to be open and flexible. No two businesses are the same, therefore ERP systems must be capable of flexing to support the business, not the other way around," he said.
"With our customers we've found that they all have important intricacies to their business that cookie-cutter software systems simply can't support."
According to Lawless, some businesses try to resolve this issue through the use of multiple software solutions to manage various, niche elements of the business.
However, the disparate nature of such an operation will create silos, reduce data accuracy and increase duplication.
"As our Intact iQ solution was built to support unique ways of working, scale and change, our customers are working with a unified platform that provides them with a digital fabric that extends right across their entire business," Lawless said.
"This provides a level of control and a continuous flow of information, in real time, across their business."
Intact is a provider of industry-driven ERP and business management solutions and its chief executive thinks the current ERP market in Ireland is buoyant.
"There are always challenges, but these are often interlaced with opportunity. What we are seeing is businesses weighing up the implications of external factors like Brexit, increased regulatory controls, GDPR and making tax digital. They are realising their current business software system has limited ability to cope with the level of change they are facing, or expect to face in the future," he said.
"These external factors combined with current or expected growth surges reinforce the need to ensure their entire team has access to a modern ERP solution that is highly flexible, fast and fully integrated across the company."