Partner Content
Master an espresso martini with this best-in-class recipe
Kick-start your next festive cocktail hour with Tia Maria's signature Espresso Martini recipe
Tia Maria has been the cocktail lover's essential ingredient since its creation in the 1940s.
Made with Madagascar vanilla, Jamaican rum, and 100 per cent Arabica coffee, Tia Maria has a classic roasted, full-bodied, and rich taste.
It's little surprise that it's the winning ingredient in the much-loved Tia Espresso Martini – the perfect pick-me-up cocktail this festive season.
But what makes this coffee liqueur so special? An exclusive cold brew extraction process gives it its distinctive intense coffee aroma, which is followed by notes of chocolate, pipe tobacco, caramelised cane sugar and vanilla.
Meanwhile, the combination of cold brew coffee and hot espresso coffee using 100 per cent certified Arabica coffee beans from Brazil enhances the coffee taste in this Tia Espresso Martini.
And thanks to Tia Maria's patented roasting method, every batch is designed for a best-in-class recipe.
It's these qualities that make for Tia Maria's flawless balance of sweetness and smoothness while maintaining its distinct taste.
One of the most popular cocktails sold in the world, it's as delicious today as it's always been. So, kick-start your next cocktail hour with this Tia Espresso Martini recipe, or make it the perfect gift for your coffee-loving friends and family this Christmas.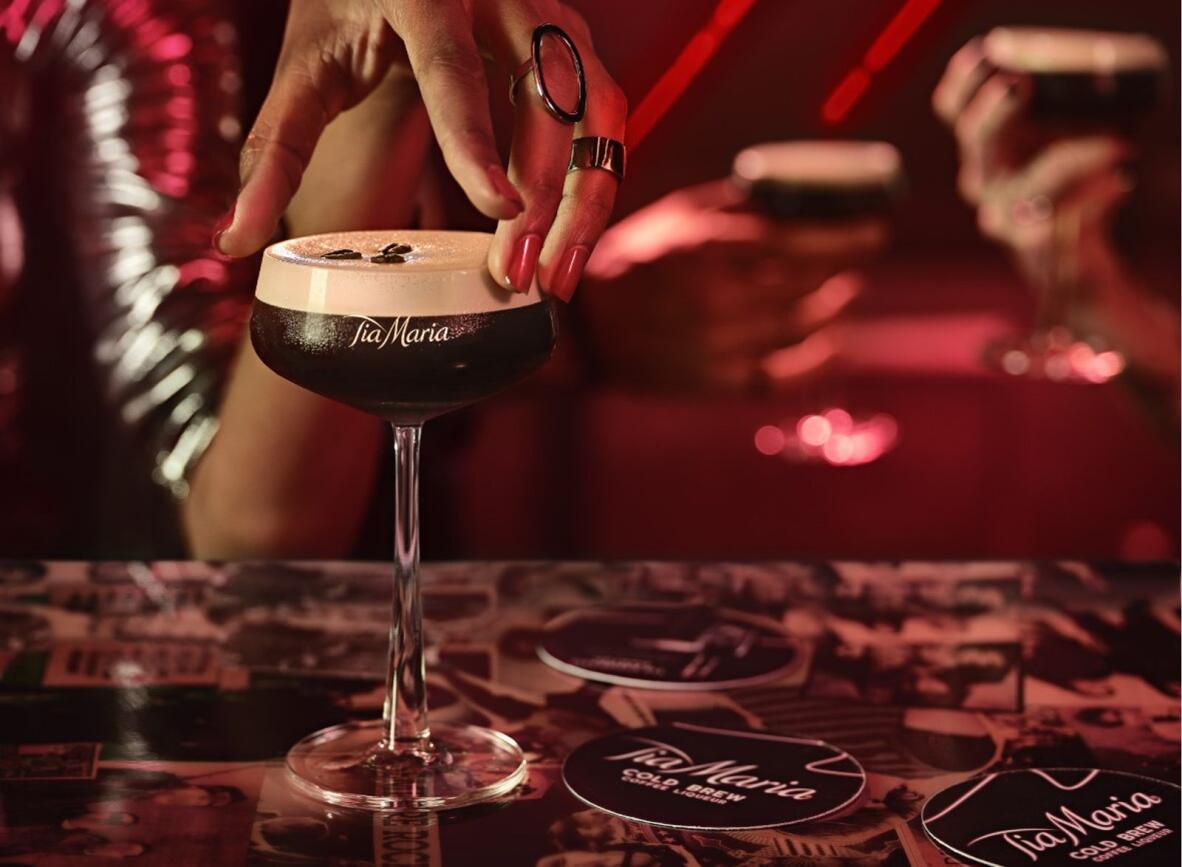 The recipe: Tia Espresso Martini
Ingredients
25ml Tia Maria
25ml vodka
Single or double shot of espresso
Coffee beans
Method
Fill a martini glass with ice and set aside to chill.
Pour the Tia Maria, vodka and espresso into a cocktail shaker with a lot of ice.
Shake the ingredients together.
Empty the martini glass of ice.
Pour in the contents of the shaker using a strainer and sieve into the glass.
Finish with three coffee beans & enjoy.
For more Tia Maria cocktail recipes and perfect pours see tiamaria.com. Drink Tia Maria responsibly