Luxury Hotels
Four Seasons hotel in New York slated to reopen next year
After a three-year closure following disputes between operating partners, the Four Seasons in Midtown New York will reopen in autumn 2024
For the first time in more than three years, guests may soon be able to reserve a room at the Four Seasons in Midtown, New York. The hotel's billionaire owner H. Ty Warner and his operating partners at Four Seasons announced on Thursday, 3 August, that they'd reached an agreement to reopen in fall 2024.
"Ty Warner Hotels and Resorts and Four Seasons Hotels and Resorts have been working together to prepare for the highly anticipated reopening of both the Four Seasons Resort The Biltmore Santa Barbara and the Four Seasons Hotel New York," the joint statement read.
The New York hotel has been closed – along with the Four Seasons Resort The Biltmore Santa Barbara in California – since March 2020, making it one of the last icons of New York to reopen after the Covid-19 lockdowns.
Early in the pandemic, the hotel was used by doctors caring for Covid-19 patients at Upper East Side hospitals, making it one of the few properties to stay open when the travel industry came to a halt. Now it's the rare property to remain closed at a time when prices and demand for luxury goods and experiences have soared to all-time highs.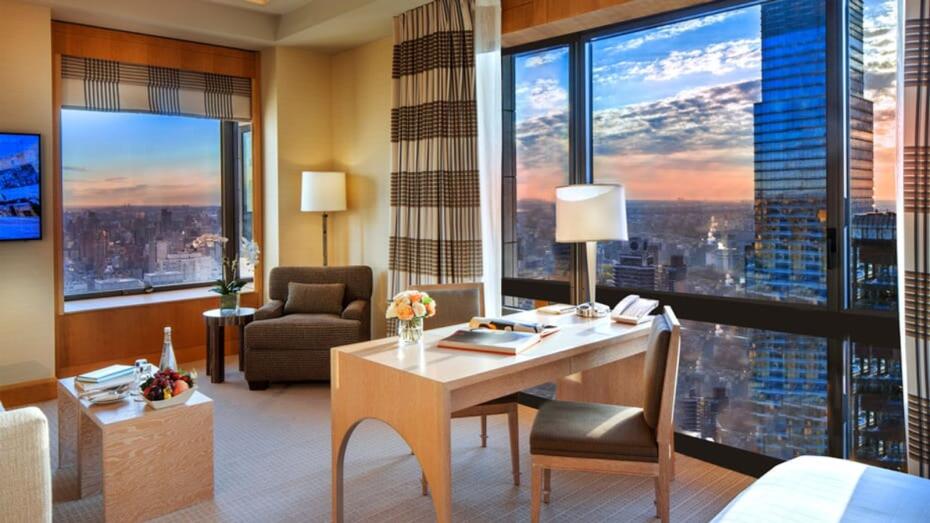 At the heart of the dispute between Warner and Four Seasons were differing expectations regarding operating costs and profit margins. Luxury hotels operate on slimmer margins than their €900-per-night price tags suggest; increases in labour costs and general inflation have worsened the economics, sending rates up 69 per cent from 2019, according to data from Virtuoso. Four Seasons has reportedly balked at raising rates at the two Warner-owned hotels, despite industry trends in that direction.
According to a statement published on the Four Seasons website, both properties will reopen in fall 2024, though much work remains. The first priority will be to rehire furloughed staff and employees in California and New York.
Bringing the hotels back to operational status will take time, given the extended hiatus; in Midtown Manhattan, curtains have been drawn on all windows for three years, and fine print on the hotel's website has said that "substantial infrastructure and maintenance work is expected to last well into 2023". The Santa Barbara property's website, meanwhile, had until Thursday described the hotel as "temporarily closed until further notice"'
Warner, who created Beanie Babies, bought the 368-room hotel, located on East 57th Street in Midtown, for $275 million (€250 million) in 1999. He owns a handful of additional hotels, including the San Ysidro Ranch in Santa Barbara and Las Ventanas al Paraiso, a Rosewood resort in Los Cabos, Mexico.