travel tips
Designer Maria Pinto's guide to living luxe in Chicago
Chicago fashion designer Maria Pinto on the city's luxe scene, dressing Michelle Obama and Oprah Winfrey, and that time Mick Jagger unexpectedly wore one of her designs
There is a particular discerning customer that you'll find along the leafy avenues of Chicago's Gold Coast neighbourhood.
They invest in clothing rooted in exceptional quality and design. They live busy lifestyles. And they shop brands that provide them with nothing less than a fuss-free work-to-life uniform. They skip from Brunello Cucinelli on Rush Street to nearby Celine. They swing by Tory Burch and Loro Piana on Oak Street too.
It makes sense then, for designer Maria Pinto – arguably the best known designer to Chicagoans – to be the latest name added to the Gold Coast's offerings. The Chicago native has been designing for over thirty years and her ethos, since day one, has been to provide women with the perfect everyday polished look. She describes it as the "foundational fashion system" and it nods to a minimalist, almost architectural aesthetic.
Pinto relocated from Chicago's West Loop neighbourhood to the more retail-savvy Gold Coast in July. The very same week, Irish Tatler touched down in the Windy City, as it's known, for a five-day press trip. Curious to see the designer's new boutique – which Pinto had been conceptualising herself since February – we stopped by for a visit, and it's as slick in real life as the images suggest.
"What Madison Avenue is to New York is what the Gold Coast is to Chicago. We're more connected to our customers here," Pinto told Irish Tatler. Her clients are high-fliers whose time is precious – she describes one client who travels 250 days of the year for work. "Can you imagine? You don't have time to think of piecing outfits together, you have to be able to throw your suitcase together quickly."
As such, her collections serve a "social professional" lifestyle blend, and among her clients, Pinto has counted Michelle Obama and Oprah Winfrey. Obama wore a teal dress by Pinto at the 2008 Democratic National Convention and many of her early looks as first lady were Pinto creations.
There is one customer, though, that almost flew under the radar for Pinto: "When I started out in the '90s I was creating really elaborate scarves and wraps, and I sold some to Ultimo, one of the most notable boutiques in Chicago back then. Mick Jagger was in town for his tour, and despite Ultimo having a menswear department, he saw one of my scarves in-store, bought it, and wore it on-stage that night when he performed in Soldier Field. I didn't find out until after the fact so I have no documentation – I wish I went to that concert," she says laughing.
Being a proud Chicagoan, Pinto is abreast with the city's luxe living: she knows the art, design, and retail scene like the back of her hand. Below, she gives Irish Tatler an exclusive guide to doing Chicago the luxe way, which "reflects the best part of Midwestern sensibility", as she puts it.
Maria Pinto's guide to living luxe in Chicago
Where is your favourite spot to dine?
Chicago is host to the prestigious James Beard Foundation Awards for good reason – our restaurants are phenomenal. I enjoy exploring morsels all around town, but two of my absolute favourites are Sepia and Coach House. Sepia is a mainstay in the West Loop, offering Mediterranean cuisine by Chef Andrew Zimmerman. From the design to the rare wine list – not to mention vibrant, clean flavours, the experience is exquisite from start to finish.
Previous
Next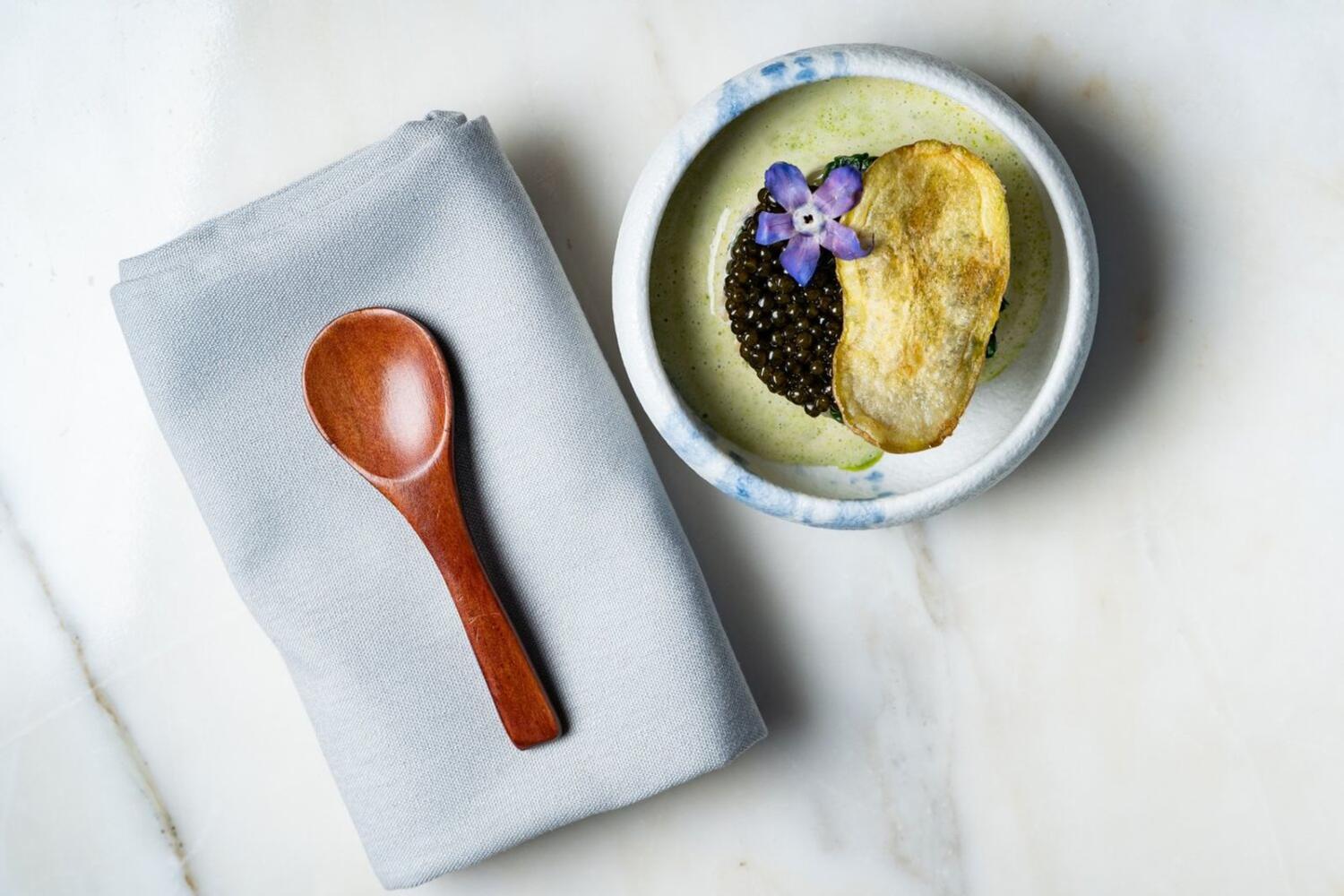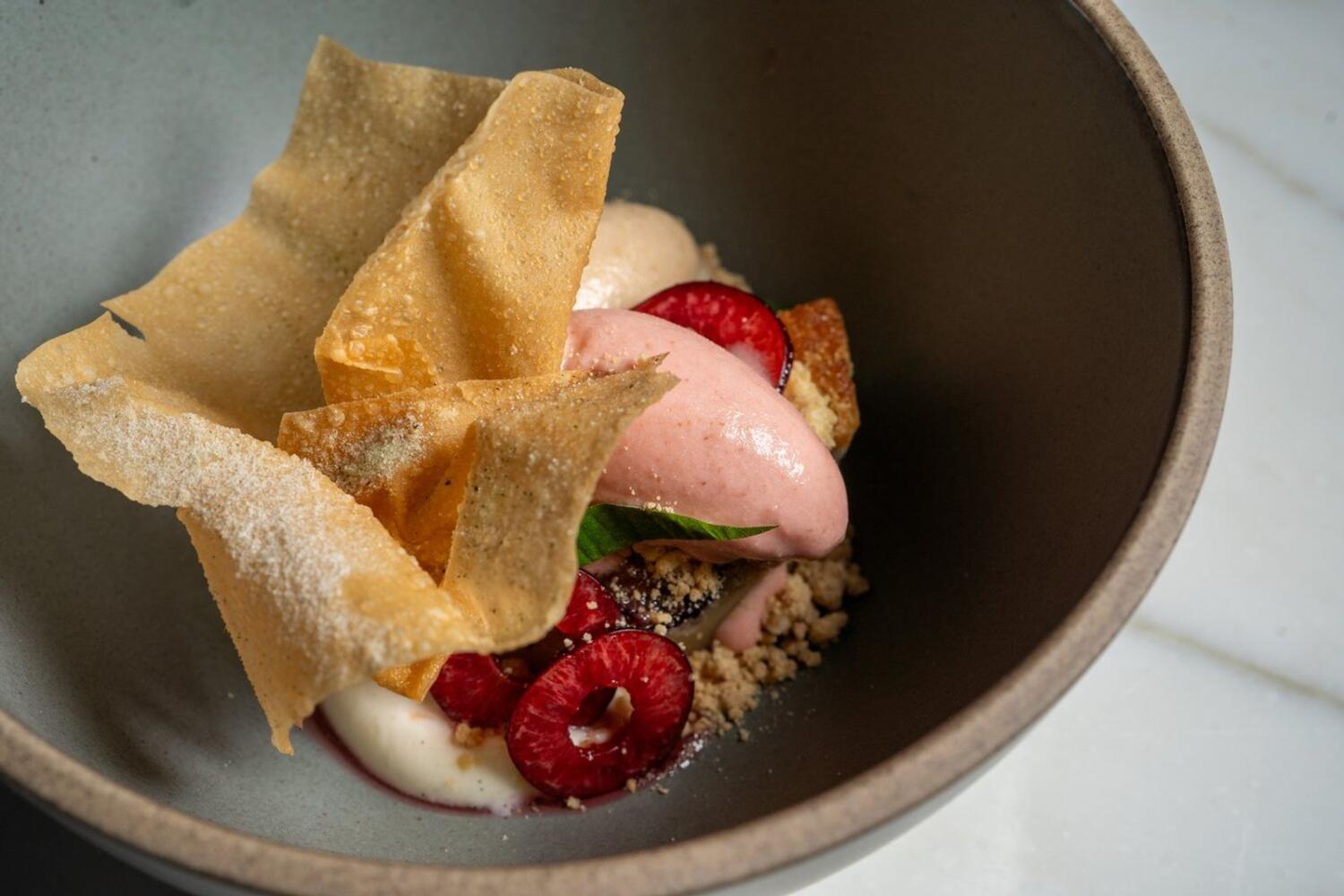 Coach House is a gem in Chicago's Wicker Park neighbourhood that is actually "hidden" behind its sister restaurant, Wazwan. It is a tasting menu experience featuring robust, South Indian flavours by Chef Zubair Mohajir. He rotates his menu seasonally, offering both five and eight-course menus featuring historically steeped recipes between 500-1000 years old. It is something else.
Where do you go for a luxury reset?
Chuan spa at The Langham Hotel is my favourite place for a luxury reset. The spa is rooted in traditional Chinese medicine and cutting-edge skincare technology. With treatments guided by a theory called the Five Elements, services are selected based on the custom needs of each guest, so you're really getting what you need when you visit. An oasis.
What is your idea of the perfect weekend in Chicago?
There is rarely a weekend when I'm not also visiting at least one of our art museums or attending a performance, whether it's the Museum of Contemporary Art, the Chicago Symphony Orchestra or the Joffrey Ballet. Chicago's restaurants represent some of the country's finest, so you will often find me enjoying a lunch or dinner with dear friends on the weekend.
Where is your favourite place to shop luxury?
Two of my favourite boutiques are Robin Richman and Blake. Robin Richman started out designing knitwear and very quickly established herself as a fashion go-to. Her shop by the same name is located in Bucktown neighbourhood and is filled with an assortment of pieces from vanguard designers in Belgium and Japan. It couldn't be more unique.
Blake is located downtown on Chicago Avenue and is housed in the old historic post office. It is a stunning store, and Owners Dominic and Marilyn first started out with a vintage clothing store (long before vintage clothing was the thing). That eventually evolved into what we know as Blake today. Their collections are so finely curated and range from Christian Dior and Rick Owens to designers we've yet to discover.
What is your favourite late-night haunt?
The Violet Hour is one of the country's most well-known destinations for artisanal cocktails. Expect pre-Prohibition style cocktails in a chic, beautifully designed space. It's not far from Coach House, either, so one can make a night out of it.
You haven't experienced true Chicago until…
You take the guided architectural boat cruise on the Chicago River. I recommend the tours organised by the Chicago Architecture Centre because they are led by professional volunteer guides who are incredibly knowledgeable about Chicago's history and the significance of every building they cover along the way.
Expect to see a range of influences, from super contemporary structures by renowned architect Jeanne Gang, to the most gothic representation recognisable in the historic Chicago Tribune building.
What do you wish people knew about Chicago?
There can be perceptions of Chicago only as a sports town whose main attractions included hot dogs and deep-dish pizza. We certainly have those things – and you better believe we do them well – but there is so much more culture to explore. The sheer level of artistry coming from our city alone; whether it's artwork by talents like Amanda Williams, Theaster Gates and Kerry James Marshall, or music by Chicago-based artists Jennifer Hudson and Common, it's something everyone should be tuned into.
Can you share one of the city's lesser-known hidden gems?
The Art Institute of Chicago is an iconic destination featuring art from all genres from contemporary names and masters alike. The newer Modern Wing, designed by Renzo Piano, is a treasure trove of talent. But one of my favourite hidden spots is in the classical building. There is a secret room tucked away in the Ando Gallery, designed by Japanese architect Tadao Ando.
The gallery itself is stunning, evoking a traditional Japanese interior with free-standing wood columns that frame art in a really modern way. Keep meandering through the gallery though, because it doesn't end where you think it does. You'll find a secret room tucked away from the crowd. There's almost always a fascinating installation in place there, and it is as tranquil as it gets.
What makes Chicago special for you?
Chicago reflects the best parts of Midwestern sensibility with world-class cultural sophistication. It is a smart, international city bursting at the seams with artistic talent.
You can now visit Maria Pinto's new boutique on 710 Wabash Ave, Chicago, IL 60611