Sponsored
Everywhere, seamless, progressive – the future of commerce
Irish businesses need to keep up with the latest commerce trends to empower customers, optimise experiences and drive growth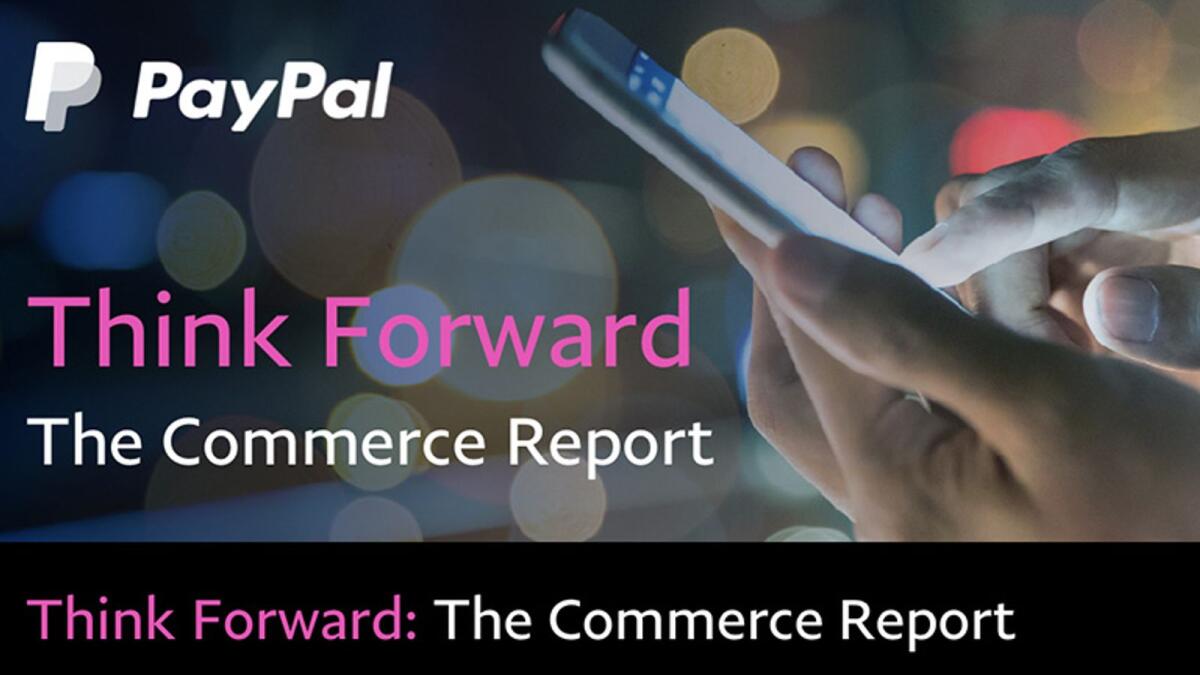 Online shopping was supercharged by the pandemic, with the need for accessibility and immediacy greater than ever before. Almost overnight, businesses had to step up and offer online and mobile commerce experiences – to retain their customers as stores had to close temporarily.
Now, in 2022, supply chain issues and rising prices are posing challenges to businesses. Once again, Irish retailers need to do everything they can to retain and attract shoppers. It calls for innovation and figuring out how to continue to deliver what existing customers want, while adapting to changing consumer behaviour and macro-economic trends.
Connected experiences across all channels
Modern consumers expect convenience, and they see shopping as an activity that should be integrated effortlessly into their everyday lives. They spot something they like; they want it at the touch of a button. This is one of the reasons that super apps are on the rise, with users gaining access to multiple functions in one place.
Similarly, social commerce – whereby people can complete a purchase on a social media platform, rather than being directed to another website – is growing in popularity. It has turned social media from a digital shop window into an online store, creating a consumer experience that isn't just convenient, but communal and experiential.
By combining content and commerce in a way that creates connections and transactions via a single channel, Irish brands have the ability to combine interaction and action. In turn, this creates a virtual ecosystem with the power to deliver real growth through convenient, connected experiences that lead to conversions.
Seamless shopping
As with working, hybrid shopping is emerging as a defining trend in the world of retail, whereby people are using a mix of digital and in-person channels to make purchases. The line between online and offline commerce, although once considered as opposing concepts, is becoming increasingly blurred.
It is imperative that retailers offer customers multiple digital and physical touchpoints, as well as a seamless experience, which enhance every consumer interaction. For example, having a website which gives people visibility of stock levels online or in-store empowers a customer to figure out if they should buy the item online or go to the store.
The list of customer-facing innovations to date is impressive: including buy online, pick up in store (BOPIS), live video shopping events, same-day delivery, augmented and virtual reality shopping and more. Retailers and brands now face a crucial opportunity to reimagine the future of shopping to effectively engage customers in what has quickly become a digital-first world.
Progressive payments
Consumers want the transaction piece of the purchasing experience to be fast, efficient and secure. From offering a wide range of payment options online to enabling contactless transactions in-store, retailers need to evolve in tandem with consumer preferences.
While the pandemic led to a period of uncertainty for many, it created a time of opportunity – especially in the commerce space. The value of contactless payments rocketed 48.3 per cent in 2021, according to figures* from Banking & Payments Federation Ireland (BPFI). Online and mobile banking payments increased 10.4 per cent to 131 million last year and have now swollen by almost 85 per cent over the past five years as per BPFI data.
It led to Irish businesses of all sizes offering contactless payments in response to demand from customers for contactless payments that they felt were more convenient given health and safety concerns. Consumer research from PayPal's Retail Trends & Spends Study, conducted in November 2021, showed that 71 per cent of Irish consumers preferred contactless checkouts and 73 per cent preferred cashless transactions. Therefore, retailers that introduced contactless checkouts and facilitated cashless transactions thrived at this time.
PayPal is innovating in this space and working on becoming a super app, supporting both consumers and businesses with a range of services including in-app shopping tools, bill payment functionality, peer-to-peer transfers, buy-now-pay-later services and cryptocurrency capabilities.
* Source: Banking & Payments Federation Ireland (BPFI) data, 2021
For more details on what the future of commerce looks like and PayPal's work, visit PayPal's latest report here: