Henry Group seeks fresh talent to keep foundations strong
The platinum-winning family-run construction and manufacturing group has a track record in the pursuit of excellence, and it intends to keep it that way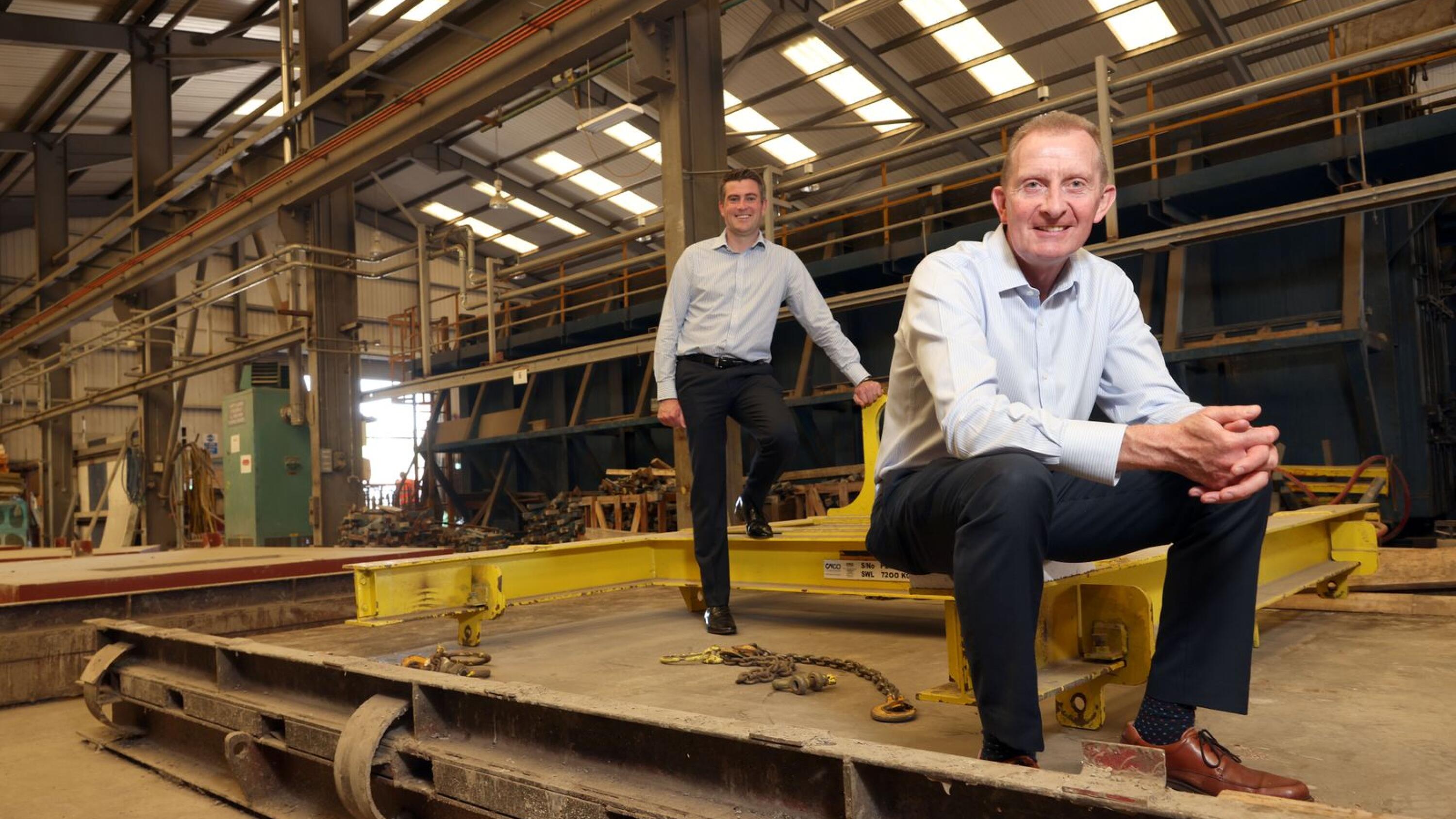 Henry Group is on the lookout for skilled professionals suited to the company's highly collaborative, team-driven culture.
As one of the platinum winners in Ireland's Best Managed Companies awards programme, Henry Group takes pride in employing people from all backgrounds, including apprentices, and offering all staff ongoing training and development, according to David Henry, the company's managing director.
Henry Group employs more than 200 people in a number of manufacturing and construction companies. Henry Brothers, the largest of these companies, partners with clients on construction projects spanning education, defence, commercial, industrial, transport and healthcare.
Projects currently under way include a £4 million extension at Glossopdale School in Britain, funded by Derbyshire County Council, and a new research and development facility at the University of Lincoln.
Recently completed projects include the Lanyon Plaza mixed-use development in Belfast city centre and the historical Antrim Castle Gardens.
Headquartered in Magherafelt, Henry Group has offices in Belfast, Glasgow and Nottingham. The company was established in 1976 by David Henry's father Jim.
The vision, leadership and determination demonstrated by Jim Henry has helped Henry Group to grow into one of the most successful construction businesses in Northern Ireland with a projected turnover of more than £85 million for the current financial year.
Jim's children have devoted their working lives to the business, with David succeeding his father in the role of managing director in 2000 and four of Jim's grandchildren now working in the family business as it transitions to the third generation.
"Jim founded Henry Group on his values and these values continue to underpin the ethos of our business as Jim maintains the role of chairman," David Henry said.
The Henry Group values include high-quality construction, integrity and innovation.
"We strive to deliver the best in a safe working environment, and work collaboratively to achieve the best possible end product, demonstrating strong ethical standards with openness, honesty, respect and dependability," Henry said.
"Our colleagues, communities, clients, and supply chain know what they can expect. These values have been the bedrock of our relationships with our long-standing construction partners and are largely responsible for providing repeat business."
While Henry Group was forced to pause construction operations at the beginning of the global pandemic in March 2020, projects have since resumed safely on a phased basis in line with the various lockdowns introduced in different UK regions.
"Despite the challenges presented in the last few years, including through the pandemic, the group continues to have a strong track record on the delivery of high-quality projects on time," Henry said.
"While we have the balance sheet strength of a larger company, we retain a culture and are of a size where our directors are actively involved with all our projects. We are selective in tendering for work and partnering based on long-term, rather than short-term results."
The company also offered good value to clients, because it had a lower cost base than many plc competitors, Henry said. "These are unique selling points for our business as our competitors can rarely tick all of these boxes and, thankfully, our clients recognise this through our long-term partnerships."
Henry is particularly proud of the high rate of staff retention across the group, which has some long-standing employees who have worked in various roles for Henry Group for over 40 years.
"We are always on the lookout for talented people to join our great team of employees," he said. "There is a real shortage of young people entering construction and this does not bode well for the future of the industry.
"We are engaging with our local schools and colleges and are keen to recruit new apprentices and develop them to support their long-term careers."
Sustainability is embedded in all strategic decision-making at Henry Group and represented at all stages of the project lifecycle.
"We have a continued focus on reducing our carbon footprint. As an industry, construction is faced with many challenges in this area, not least the use of large machines and the bespoke nature of most of our commercial projects," Henry said.
"However, we have been early adopters of off-site construction, local supply chains, solar panels, hybrid and electric vehicles and other technologies over the last decade and we will maintain our efforts to ensure we remain frontrunners in this field."
One of the most exciting projects Henry Group is currently managing is a £4.4 million net carbon zero nursery and forest school at Staffordshire University in England.
"Henry Brothers is excited to be building this fantastic new nursery and forest school for Staffordshire University," Ian Taylor, managing director of Henry Brothers Midlands in Nottingham, said.
"As an energy-efficient, environmentally sound low-emission building, it will be a tremendous asset to the campus, providing a safe, modern and attractive nursery. We are aiming to achieve a zero-carbon target on the project, helping to build on the university's green credentials."
Commenting on the Henry Group's success in the platinum category of this year's Best Managed Companies awards programme, Allen Reid, group finance director, said the accolade was a tremendous source of pride for the business.
"We are proud to be recognised for the seventh consecutive year as a Deloitte Best Managed Company," Reid said.
"Achieving platinum status from Deloitte, as a highly-reputable third party, is particularly pleasing as it provides further assurances to all of our stakeholders that Henry Group Northern Ireland is a strong, financially stable and well-managed business."