Making it Work
Inside the Limerick firm helping teachers create an online classroom
The ed-tech company aims to improve the way students receive and use the feedback they get from teachers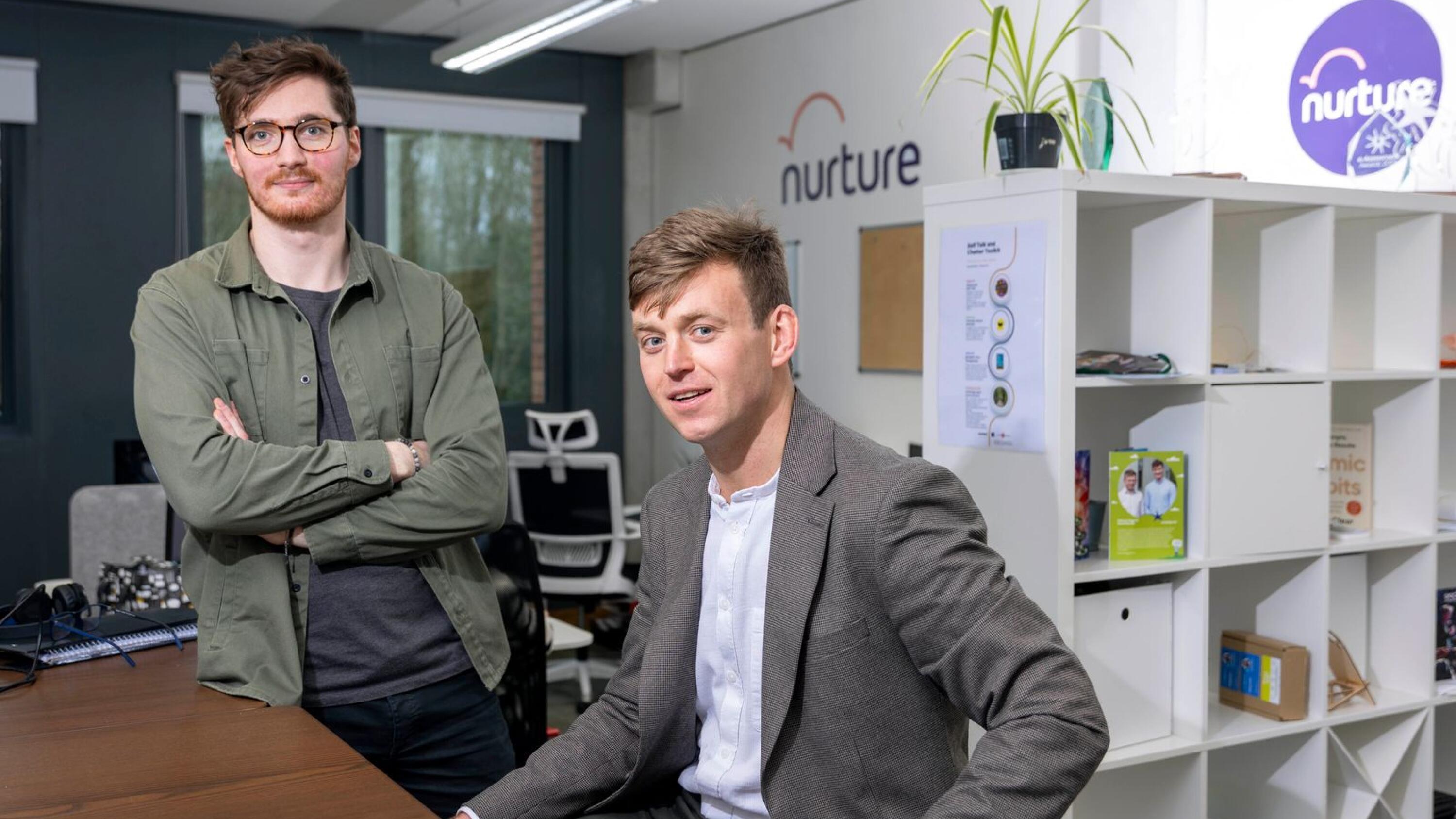 Nurture is an ed-tech business that works with schools, colleges and universities that helps improve the experience in teaching and learning online.
The business, based in the Nexus Innovation Centre at the University of Limerick, was started by David Neville and Pádraic Hogan in 2021 as a spin-out of their prior company Jump A Grade. Whereas Jump A Grade was focused on providing easier access to grinds, Nurture is all about improving online learning. Nurture has raised €1 million in funding to date and has ten staff.
"Education changed a lot due to Covid. More of it is being done online, and we help make it easier for teachers to be more efficient and improve the way students engage with the feedback they get," Neville told the Business Post.
"The business grew out of a research project we did with Trinity College Dublin on how to improve providing feedback. Covid meant that every teacher in Ireland was faced with the challenge of giving feedback online. We knew that what we were doing with Jump A Grade could be scaled to address that, and it led to Nurture being born."
Early in the process, Neville and Hogan realised that the move to the online classroom was an overwhelming process to deal with. This meant that rather than create an entirely new platform, they sought to find a way to make Nurture work with existing tools that teachers were either used to or at least getting used to.
"We're a Microsoft education partner and there are over 100 million teachers and learners globally using Microsoft Teams. Our growth came from the realisation that we could add a lot of value to a widely used platform like Teams," Neville said.
The business is part of the high potential start-up unit (HPSU) in Enterprise Ireland and Neville said the agency had provided substantial help to the company.
"They've provided funding and other support. They've been part of a really important stage of our growth. They've helped with the internationalisation of the product, we were able to show early on that it could be scaled to anywhere that people teach," Neville said.
Nurture has quickly developed a broad following, with clients or queries coming from Britain, Italy, Ukraine, the UAE and Turkey among others.
"Our focus for the time being is on the British and Irish markets. There's a lot of opportunity across schools, higher education and further education. As we go along, we're proving that Nurture can work in other markets.
"That means that when we go for our next round, we'll be able to prove the model is something we can scale up in other areas."
The business plans to work from direct sales to developing partnerships to help deploy on a statewide level, which Neville said will enable the business to grow quickly.
"Considering the opportunities in the pipeline, we may reach a stage where the team has to double overnight. We'd certainly want to add another four or five staff by this time next year," he said.
"Growing our customer base is obviously crucial. It has been interesting for us to see the insights the software is giving teachers in terms of student outcomes. That's an area we want to develop more."