Connected
How will the tech sector deal with a downturn?
A dramatic spike in inflation and the resultant interest rate rises, which are putting an end to cheap money, have sent a shockwave through the technology sector. Jason Walsh looks at just how bad things might get
This year has not, so far, been an auspicious one for the technology sector. The industrial hero of the lockdown era began the new year by falling on its face. First, share prices, widely inflated since April 2020, started to falter. Then they tumbled, led by crashes in Peloton, Netflix and Docusign. By June, even Apple and Microsoft, which between them had held key stock indices such as the Standard and Poor's 500 and Nasdaq 100 high, began to falter, though they have fallen nothing like as much as the now flatlining list of unprofitable tech companies.
So much for the stock market, but there are dark clouds on the horizon in the real economy, too. Supply chains remain stretched, the war in Ukraine is adding significantly to already high inflation, and after a hiring bonanza, several high profile tech companies have announced hiring freezes and even rescinded job offers.
Meanwhile, discretionary spending is expected to fall, with high costs driving consumers to spend only on essentials. In addition, there is the predictable pattern of people cutting back and saving more in times of uncertainty.
The US central bank, the Federal Reserve, has put an end to the era of cheap money with 'quantitative tightening' policies, including ending its asset-buying bonanza as well as continuing to raise interest rates. Though the goal is not to create a recession per se, it is a possible outcome and the bank has been clear that it will do everything in its power to combat inflation. With annual inflation running at 8.6 per cent, this is hardly a surprise, but it is unlikely to be a comfortable experience.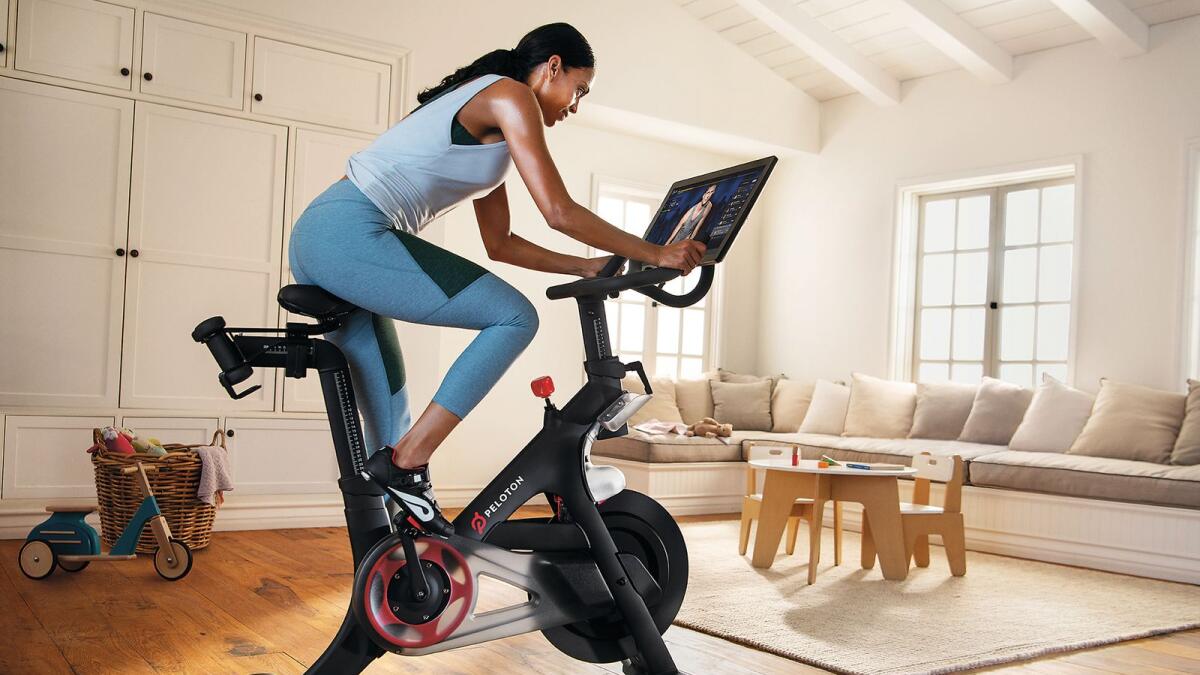 "We're not trying to induce a recession," the bank's chair, Jerome Powell, said on June 15 after the latest 0.75 per cent rate hike was confirmed. Nonetheless, he warned that continuing rises in commodity prices could "take the decision out of our hands". Even more bluntly telegraphing the future that he expects, Powell said: "We don't seek to put people out of work [but] we also think you really cannot have the kind of labour market we want without price stability".
The European Central Bank (ECB), meanwhile, is slowly starting to follow suit, announcing it will raise interest rates, ending a post-2008 crash policy of keeping rates low. The bank's 25-member monetary policy council met in Amsterdam in June, and announced that inflation had become a "major challenge" in the eurozone. Consumer prices rose by a record 8.1 per cent in May, while the bank's target is 2 per cent. It also announced that bond buying would also come to an end. However, unlike the Federal Reserve, ECB policy has to take account of the still fragile and debt-laden economies of eurozone countries including Italy and Greece, for whom bonds continue to pose a real problem. The bank met again, in an unusual emergency meeting, on 15 June and announced it was developing an as yet unexplained "new instrument" to address this.
Will a crash really come?
The legendary US investor Warren Buffett, well known for using dictums to explain finance, famously said that it is only when the tide goes out that you discover who has been swimming naked. What he meant was that – whether you are speaking of businesses or individual investors – it is easy to make profits even from lousy investments when share prices do nothing but rise. When things turn tough, however, the losses are soon revealed.
Michael Burry, the investor who profited from predicting the 2008 financial crisis, certainly thinks a lot of people are swimming naked. Everyone, in fact: Burry recently took to Twitter to predict a crash as bad as, or worse than, the 1929 collapse that precipitated the Great Depression. Of course, there have always been would-be Cassandras – indeed Burry's Twitter name is Cassandra – but it is impossible to predict the scale of any downturn with any certainty.
What is possible, however, is to understand what the problem is. Brian Lucey, professor of finance at Trinity Business School, said that inflation itself was not the most significant factor in what will happen next.
"The biggest problem is not so much inflation, as we know what to do in order to deal with that," he told Connected.
Instead, Lucey said, ongoing fallout from the pandemic and geopolitics have added a lot of uncertainty.
"The Chinese lockdowns are a real issue, and global supply chains have never been so shaky. The consequences of that are something that we've never seen before, and that is being compounded by the war in Ukraine," he said.
Job fears
The reason the tech sector has been in a panic over falling share prices is that throughout the pandemic, buoyed by ongoing low interest rates, but also investment in technology to keep businesses running remotely as well as lockdown-led consumer boredom spending, valuations rocketed. Today, as it comes back down to earth, the sector seems ripe for a crash.
Against that, IT is more deeply embedded into our lives than at any time in history, and the excessive valuations enjoyed by tech companies during the pandemic were a recognition of this. In addition, the majority of the companies that have seen valuation halved remain profitable enterprises. This could not be said about many of the businesses that faltered during the 2001 dotcom crash.
When news broke in May that Paypal was to axe 300 jobs in Dundalk it seemed to foreshadow a tech downturn that was about more than mere share prices. Here was a globally-recognised 'fintech' business, and an important employer in the country, taking a decision to cut costs. On the other hand, other tech giants are investing in Ireland. Despite losing the new foundry to Germany, Ireland's semiconductor sector will continue to grow, with Intel massively expanding its Leixlip plant. Giants such as Google, Apple, Dell Technologies and Facebook's parent, Meta, are all still here and in no danger of leaving, and in mid-June VMware announced it was to create 205 new jobs.
Paul Sweeney, head of product at Dublin-based start-up Webio, said that he has not as yet seen any sign of real-world economic problems.
"While commentary is on the ultimate question of whether there is a hard or soft landing in Ireland, the UK, and Europe, Webio is not yet seeing a significant uptick in either late payments or bad debt.
"This is slightly at odds with the pure-play Buy Now Pay Later (BNPL) players, which are reporting increases in both measures. This might be due to the nature of the debt they are dealing with, or the relative maturity of their credit functions compared with incumbents," he said.
So if investment is continuing, is a downturn guaranteed at all? Una Fitzpatrick, director of Technology Ireland, said that much of what was occurring was, in fact, normalisation and that member sentiment remained strong overall.
"However they are cognisant that during the pandemic there was an increase in demand for digital and tech products and services," she said.
Tech has done a lot of the heavy lifting for the country, she added, as Ireland, uniquely in Europe, has maintained overall economic growth throughout the pandemic.
"Much of that was due to digitally-intensive sectors that employ over 240,000 people directly and sustain and enable countless jobs in other sectors. In the post-pandemic world, that demand is now coming to more normalised levels. This is very much a global trend, not particular to Ireland. In fact, the level of investment and growth in Irish tech companies remains very strong," Fitzpatrick said.
She said that she sees the current citation as more of a slight deceleration than a decline.
"Long-term, I remain very confident about the tech sector as the digitalisation of all industries continues and the adoption of emerging technologies continues to grow."
Drive to survive
In the immediate future, however, businesses are faced with the need to take a range of measures to keep the show on the road.
The immediate upshot is that businesses will have to stop using debt to expand.
Sweeney said that, as a result, the tech sector will adjust by no longer pursuing 'growth at any cost', instead acting as other businesses do: by focusing on the things that they do that make money.
They should also listen very carefully to what their customers want, he said.
"Technology companies, like everyone else, will have to focus on profitable growth and this means that cash flow will be king, with companies having to perhaps for the first time, really think about how they pay attention to handling customer relations during trying times," he said.
Other areas of spending likely to be trimmed include some cloud services, which while popular and increasingly central to operations, can have a tendency to be bought on corporate credit cards without much thought. A rationalisation of this kind of spending would be of benefit to both customer and cloud providers alike, however, as a chaotic and scattergun approach to software and services is not conducive to strategic planning.
Other measures may prove more controversial, and more difficult. Companies including Spotify, Microsoft, Meta and Uber have announced they are ending or significantly reducing recruitment in an effort to cut costs and focus on core business. This hiring freeze is an indication that some businesses are planning to get by by belt-tightening, although some of those that made the headlines, such as Internal, were really only weeks-long pauses.
At the same time, any trend toward reducing hires in tech roles will meet directly with the existing problem of the tech skills shortage and a highly mobile workforce. A recent survey by analysts Gartner, which spoke to 18,000 tech workers globally, found that only 29 per cent wanted to stay in their jobs, though the figure rose to 40 per cent in Europe. Faced with this, businesses will need to be careful to not respond to wage demands by piling on workload pressure or they could find there is no-one willing to do the work.
Fitzpatrick said businesses and other organisations needed to respond to employee demands by, for instance, accepting that hybrid work was popular, despite its challenges.
"As we gradually return to 'normal' conditions, the reality is that we will never fully return to our previous work practices," she said.
Policy risk
For business, total avoidance of risk is not possible, even if getting it under control should be on the agenda.
Fitzpatrick said that leading businesses should strive, where possible, to be at the forefront of those changes or risk losing our international advantage.
"The one clear lesson of the pandemic is that change is not optional," she said.
Indeed, Ireland is not insulated from the events driving down the global economy, whether that is inflation, the war in Ukraine, supply chain issues, or changing consumer behaviours. In light of this, Fitzpatrick said that it was crucial for Ireland to provide a positive business environment for entrepreneurs and FDI tech companies.
"We need a substantial boost to domestic infrastructure in areas like housing, transport and education. There will also need to be the capacity in broadband, electrical and water infrastructure to meet the tech sector's future needs sustainably," she said.
There is no denying that the macroeconomic landscape is gloomy and that, in Ireland as elsewhere, a policy response will be necessary to balance the need to respond to the ongoing shocks without crippling the spending that supports business. Lucey said that the necessary one may prove difficult, however.
"The era of cheap debt is going away. The spike in short-term inflation is going to drive interest rates up, and I'm not sure the will is there for an accommodating fiscal policy, one that doesn't worry too much about deficits," he said.