Gadget Guru with Emmet Ryan
Huawei goes all in for staying power with latest watch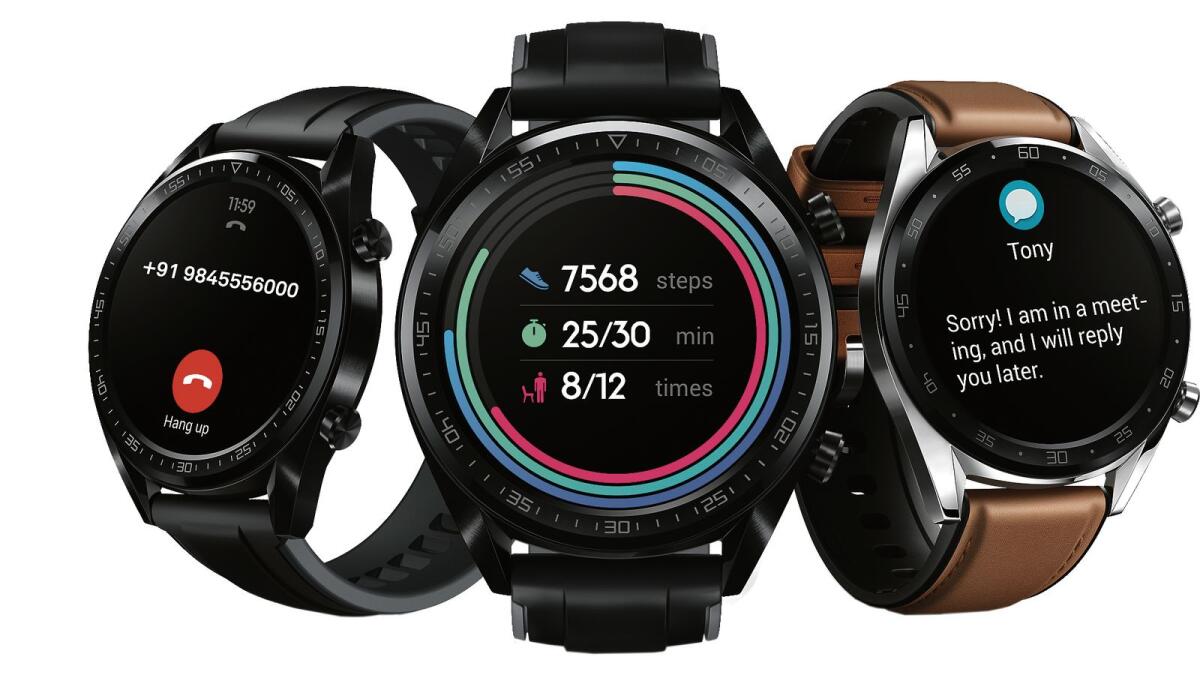 Huawei Smartwatch GT2
Price: €229
Tested: ****
It's not the best fitness watch out there, but if you want one that comes with a long-lasting battery life then you really can't do any better than the GT2.
As was the case with the GT, its predecessor, a full charge on this device gives you a phenomenal amount of usage before it needs to be plugged back in. Repeated tests, including several since our initial review, have shown it is consistently reliable for a full two weeks after a full charge.
Unlike the GT, the GT2 has a lot more going for it than just a phenomenal battery. Up to 10 contacts can be stored on it to call people quickly. Similarly, music apps can be integrated, and, most importantly, there is still plenty for fitness freaks.
They include step trackers, stress tests, sleep and heart monitors, breathing exercises, and reminders to get moving, all of which integrate with Huawei's health apps.
Sennheiser goes the extra mile for music-loving joggers
Sennheiser CX Sport Bluetooth headphones
Price: €129
Sennheiser is arguably the second-most reliable brand in terms of sound quality on the market, offering a reliable product at a great price.
Bluetooth headphones for running come down to two key features: connectivity and battery life. Sound quality is third, but it's nowhere near as important as knowing this piece of kit won't break up or stop working. Sennheiser has gone the extra mile by enabling dual connection here, meaning that switching between sources you have paired from is seamless.
The battery life still needs some work, but it will get a jogger through a marathon without any stress and recharge fully in 90 minutes. Throw in four different sizes of ear adaptor, which is a relief to many runners, and it's a good-value total package that merits your attention.
Money for new rope as Tangram comes up trumps
Tangram Smart Rope
Price: €99
Anyone who has ever watched a pre-fight Rocky montage will know that skipping is a simple but fast way to get in shape. All you need is a rope, unless that is you want to take it to a whole new level – which is where Tangram comes in.
This smart rope has sensors that detect full 360-degree revolutions and tracks them as complete jumps. It then displays your fitness data mid-air, using bright LED lights.
It also features an adjustable jump rope length, and you can store up to 100 sets of fitness data and syncs on the Smart Gym app.
The promised battery life is tremendous. At 36 hours per full charge, it equates to around a month's worth of workouts, and it only takes two hours to get to full power. This, combined with a selection of colours to match your training gear, makes it an appealing product.
Being able to integrate one of the most basic forms of exercise with smart technology is ideal for the apartment-dweller or person with a brutal schedule. It's compact and can inform you regularly of your progress. As a concept, it's really hard to dislike.