Fine Arts
Fruits of Lavery's Spanish sojourn are a star turn at Bonhams sale
The Irish painter's 1892 painting Bull Fight captures the dynamic ringside scene in his plein air style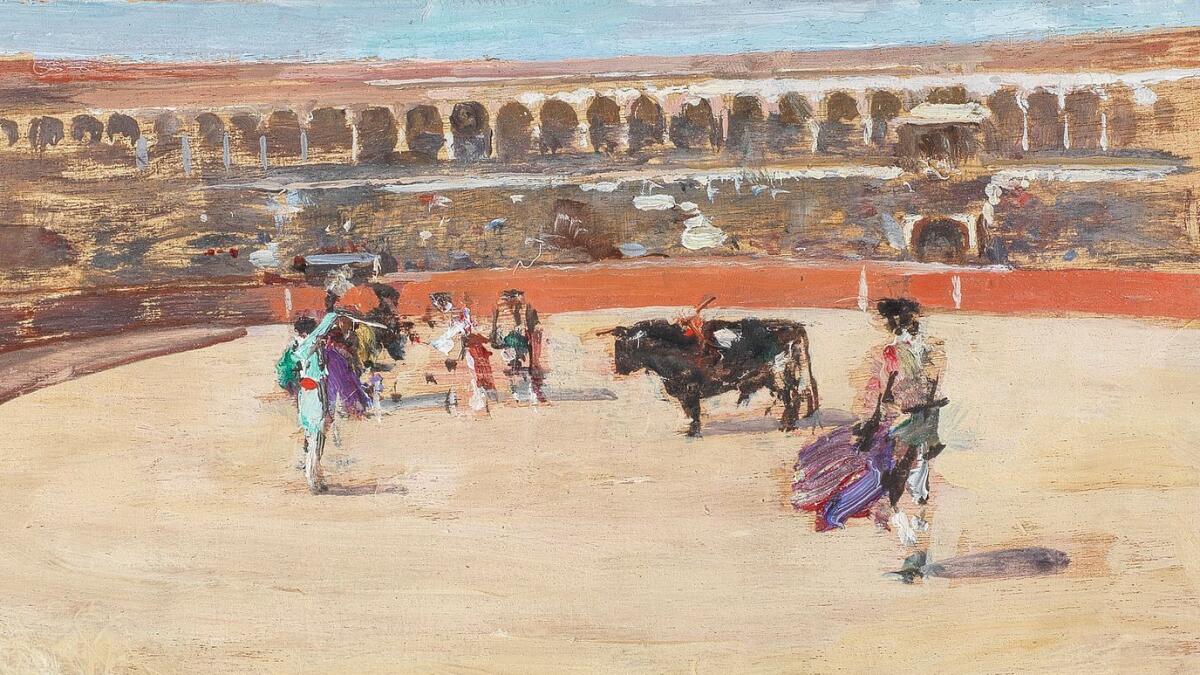 Bonhams has several lots of Irish interest coming under the hammer next month in London.
First to appear in the Modern British & Irish sale on June 22, which includes delightful works by John Lavery, is Lot 37, an oil sketch dating from 1892 titled Arab Gathering (£8,000-£12,000).
The second work, Lot 38 from the same year, is entitled Bull Fight. It was painted when Lavery was travelling back from Tangier, Morocco through Spain. He ...