Politics
Rebranded Northern Ireland protocol to involve major EU concessions
The Windsor Framework will maintain the controversial role of the European Court of Justice in Northern Ireland, but with increased democratic oversight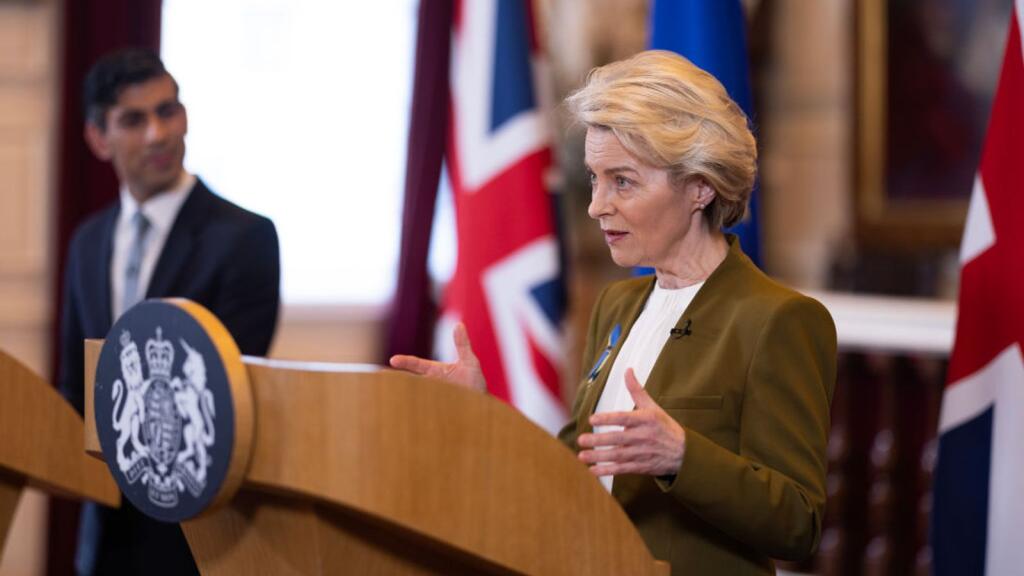 Rishi Sunak and Ursula von der Leyen have heralded a new deal on the Northern Ireland protocol as the beginning of a "new chapter" in EU-UK relations.
The British prime minister and European Commission president were speaking at Windsor Castle where they announced the Windsor Framework: A rebrand of the Northern Ireland protocol with major concessions from the EU after years of negotiations.
Sunak said the new deal contained three key elements, smooth trade between ...