The Big Interview: John Goulding and Joe Lennon of Workvivo
In a short space of time, the Workvivo founders' employee engagement platform has become one of the most hotly tipped tech start-ups in Europe. And it looks as if this is just the beginning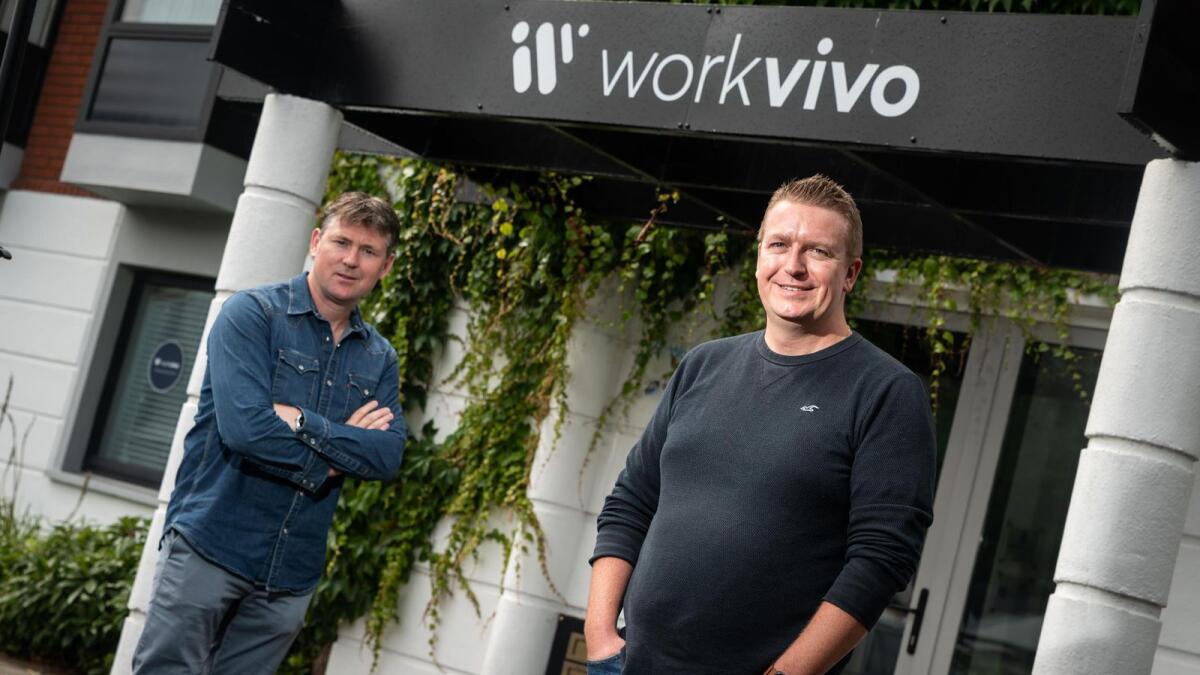 John Goulding in brief:
Name and role: John Goulding, chief executive and co-founder of Workvivo
Lives: Cork
Age: 49
Family: married to Aileen, three daughters
My working day: "Always different. On good weeks I'm getting to the gym for 7am before starting work. The summer has done a good job of ruining that routine. Work can be in the office, at home or at the Ludgate Hub in Skibbereen, west Cork."
My perfect weekend: "Spending ...