Making it Work
Senoptica to scale food safety 'ink' technology with aid of €1.5m funding
Trinity-based start-up is about to hit the market with a product that has been 20 years in the making and will prove invaluable to the sector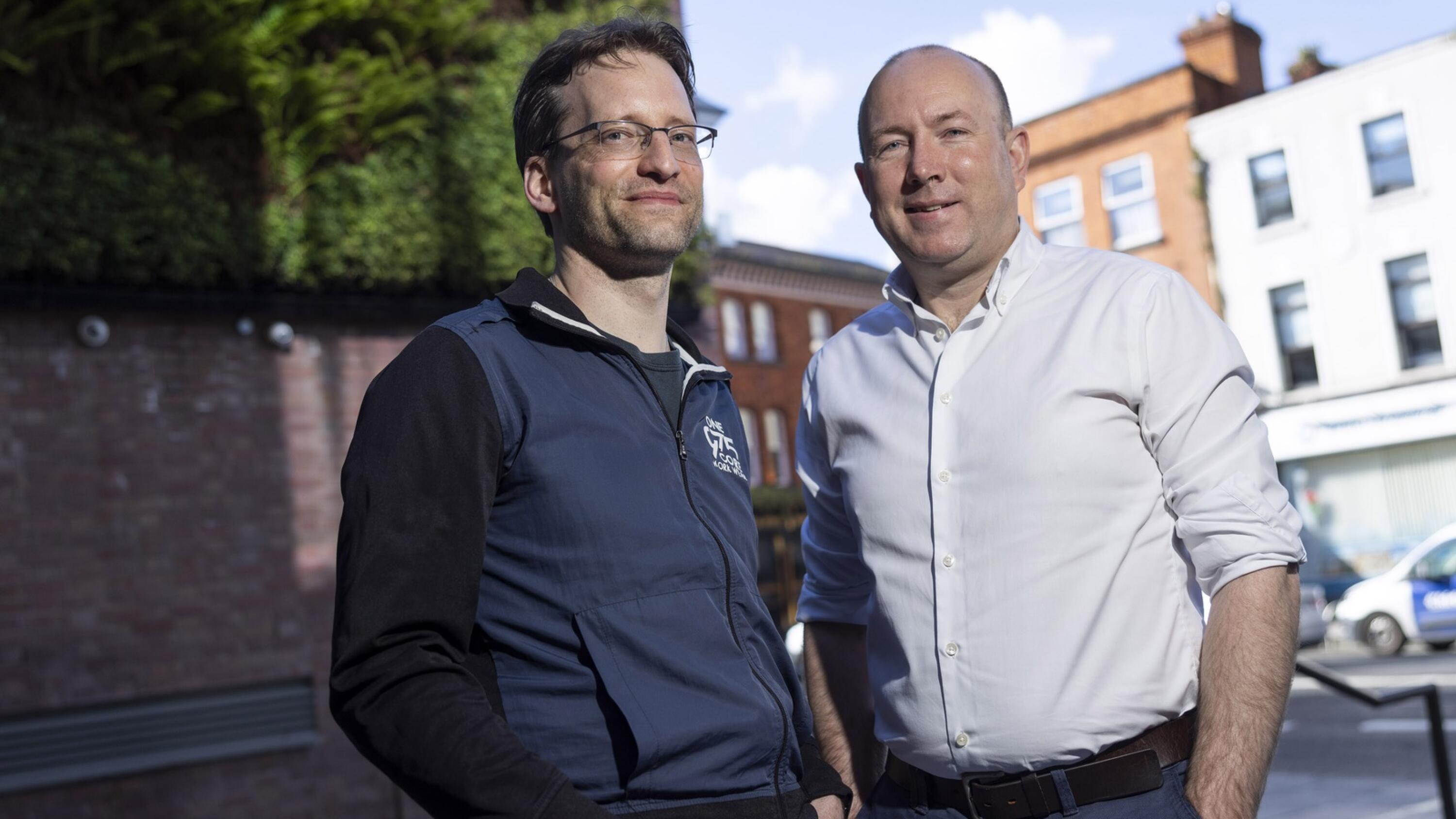 The business, based in Trinity College, helps global retailers reduce food waste using oxygen sensing technology that can be printed into food packaging. Senoptica was founded in 2018 by Steve Comby, Rachel Evans and Brendan Rice as a spinout from the university and currently has four staff.
"The idea came from Rachel when she was doing her PhD around 20 years ago. She worked with Enterprise Ireland on her research between 2013 and 2018 and that's when the business came on board," Brendan Rice, co-founder of Senoptica, told the Business Post.
"Steve Comby had joined the research in 2014 and I came on board in 2018 as an Enterprise Ireland business partner before we formally span out the company that July. Enterprise Ireland have also helped us on the internationalisation front, we effectively have ready-made links into Europe and North America through them."
The high regulatory requirements around food safety coupled with the unique nature of Senoptica's technology have made it a necessarily long road to market for the business.
Founded by: Steve Comby, Rachel Evans and Brendan Rice in 2018
Staff: 4
Funding: €1.1 million
Senoptica Technologies, a Dublin-based start-up, is raising a bridging round of €1.5 million to aid it in scaling its technology.
"We've been focused on scaling the technology, meeting the regulatory requirements and building up the customer development side. With the technology, the sensor is formed from a food safe ink. It senses the oxygen, this can be read with a handheld device and the colour tells us the oxygen content," Rice said.
The colour change doesn't determine good or bad, it's far smarter than that. The colour changes to indicate the different gas mixes which is far more detailed, telling the user if the right amount of oxygen is inside the package.
"The customers are large food companies. Half of the world's fresh food is packed like this, it's called modified atmosphere packaging. That gets hermetically sealed with a gas mix: like the air that we breathe, just a different mix of it," Rice said.
"Mince beef has 80 per cent oxygen and 20 per cent carbon dioxide whereas sliced cooked meats are 70 per cent nitrogen and 30 per cent carbon dioxide, you don't want any oxygen in there."
All of that research and business development is about to bear fruit as the company expects to get regulatory approval for its technology later this year.
"We've taken it out of the lab and we're printing at industrial scale, we've printed about 30km of packaging to date. We expect to have the first part of the regulatory approval later this year," Rice said.
"We're talking to a lot of food companies and retailers about the technology. We're in a pilot with a well-known retailer and a major food company based across both the UK and Ireland. That will be ongoing over the course of this year."
Senoptica already has plans in place to scale rapidly with Ireland and Britain being used as the markets to prove the viability of the product before entering other markets.
"We plan to start in the UK and Ireland, then push out across Europe and into North America. We already have a technical partner in Canada," said Rice.
"It's effectively a skeleton staff at the moment. Once we have regulatory approval and complete the pilot, we aim to add another six people and double to 20 people by the middle of 2024."
This Making it Work article is produced in partnership with Enterprise Ireland