Making it Work
Peachylean activewear designed so no woman is 'left behind'
The Dublin-based inclusive activewear business plans to add new partners across Ireland and Britain before going stateside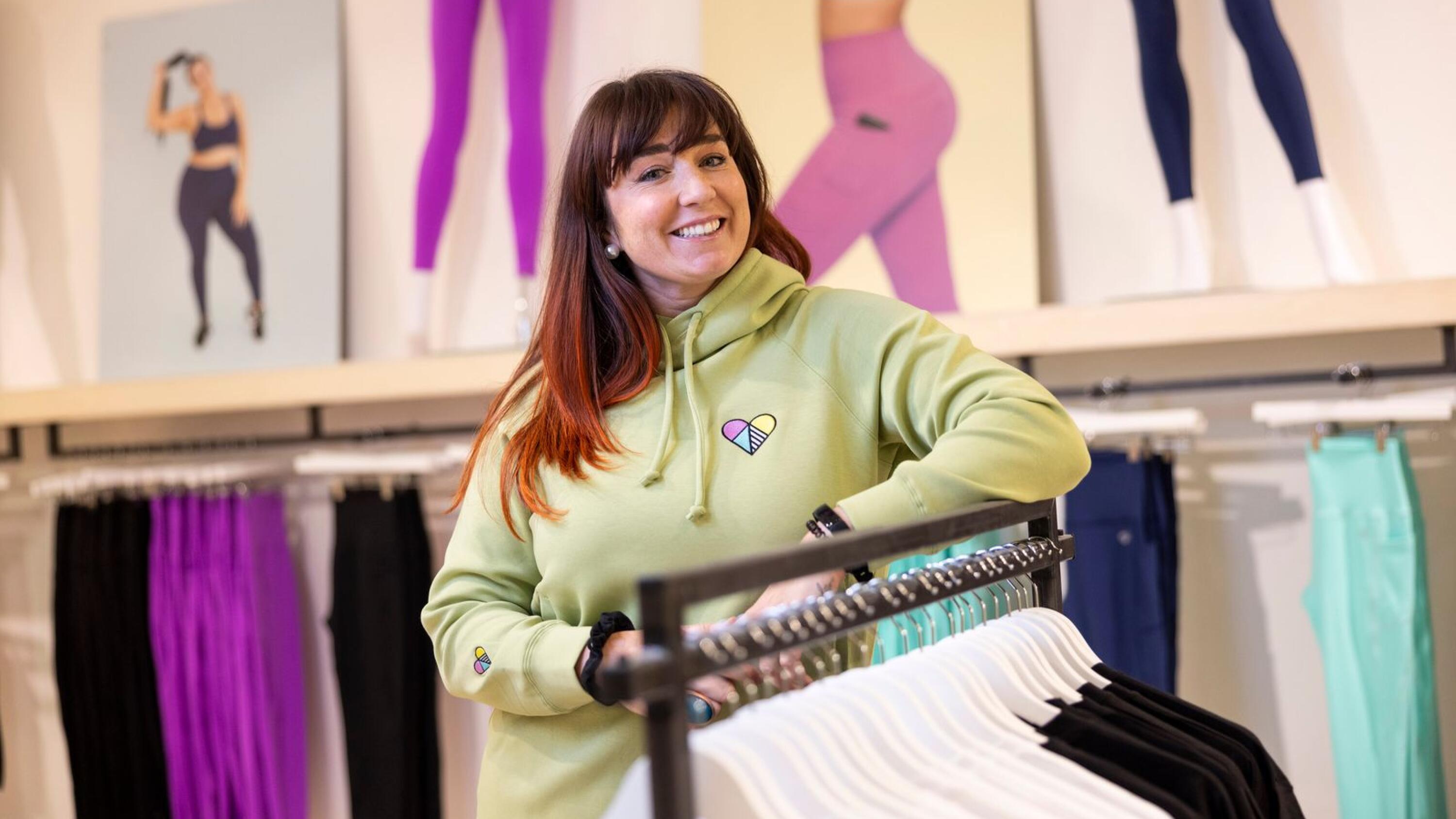 Peachylean plans to expand into the US as part of its growth strategy over the next year. The clothing business is focused on the Irish and British markets at present but has big ambitions for international expansion.
Based in Walkinstown, Co Dublin, Peachylean is an activewear business designed by women for women and aimed at those over 30.
"I really want to scale the business and grow the brand. It's a crowded market but one of our unique selling points is that we're very inclusive. We cater for that woman who is left behind," Sharon Keegan, founder of Peachylean, told the Business Post.
Over the next year the business is launching new supportwear lines and adding new partners across Britain and Ireland before entering the US.
"Our innovation is in the post-natal pelvic shift, supporting the tummy and rear pelvis. I got the idea because I couldn't find any activewear after I had a 10lb baby. My pelvis had shifted, I had a large mum tum, a new postnatal body," Keegan said.
Peachylean
Founded by: Sharon Keegan, 2018
Staff: 6
Funding: €750,000
"I wore Spanx as a form of support underneath my everyday activewear but decided I could do something about it. The first product was leggings and we have expanded from there."
Keegan had developed a taste for entrepreneurship, literally, in her previous business Pieminister which sold a range of pies. With Peachylean, she decided to take the idea before Dragon's Den on the BBC for the 2021 season.
"It was an amazing experience. Like any budding entrepreneur, it was the type of show I always considered doing. It was a great experience although I was going through a tough time personally. It was in the middle of Covid so it was a great lift to do it," Keegan said.
"It really exploded our brand in the UK and gave us great exposure. We got offered investment by three dragons."
While the deal went through on the show, Keegan eventually decided against taking on the investment after the six-month waiting period as the business had grown to such a degree that it undervalued Peachylean. She has, however, been able to keep in contact with the dragons for advice and business opportunities.
The business has been supported by Enterprise Ireland since its early days, having received competitive start funding and gone through the New Frontiers programme. It is now part of the high potential start-up unit (HPSU).
"We've had an amazing few years. It's great to see Enterprise Ireland backing a female-facing consumer brand. They've provided a lot of mentorship, there's nothing like their Founders Forum. You are in the room with completely different businesses sharing ideas and contacts," Keegan said.
"They've provided access to people who have been there before, exited and sold their businesses. Having access to those who have been through it and know the mistakes they learned from is great. Enterprise Ireland have also helped a lot with entering new markets, they can just pick up the phone and introduce us to people."
This Making it Work article is produced in partnership with Enterprise Ireland