Johnson Hana eases heavy burden of routine legal services
The legal services firm has a 'marketplace' of lawyers to reduce costs and increase efficiencies for businesses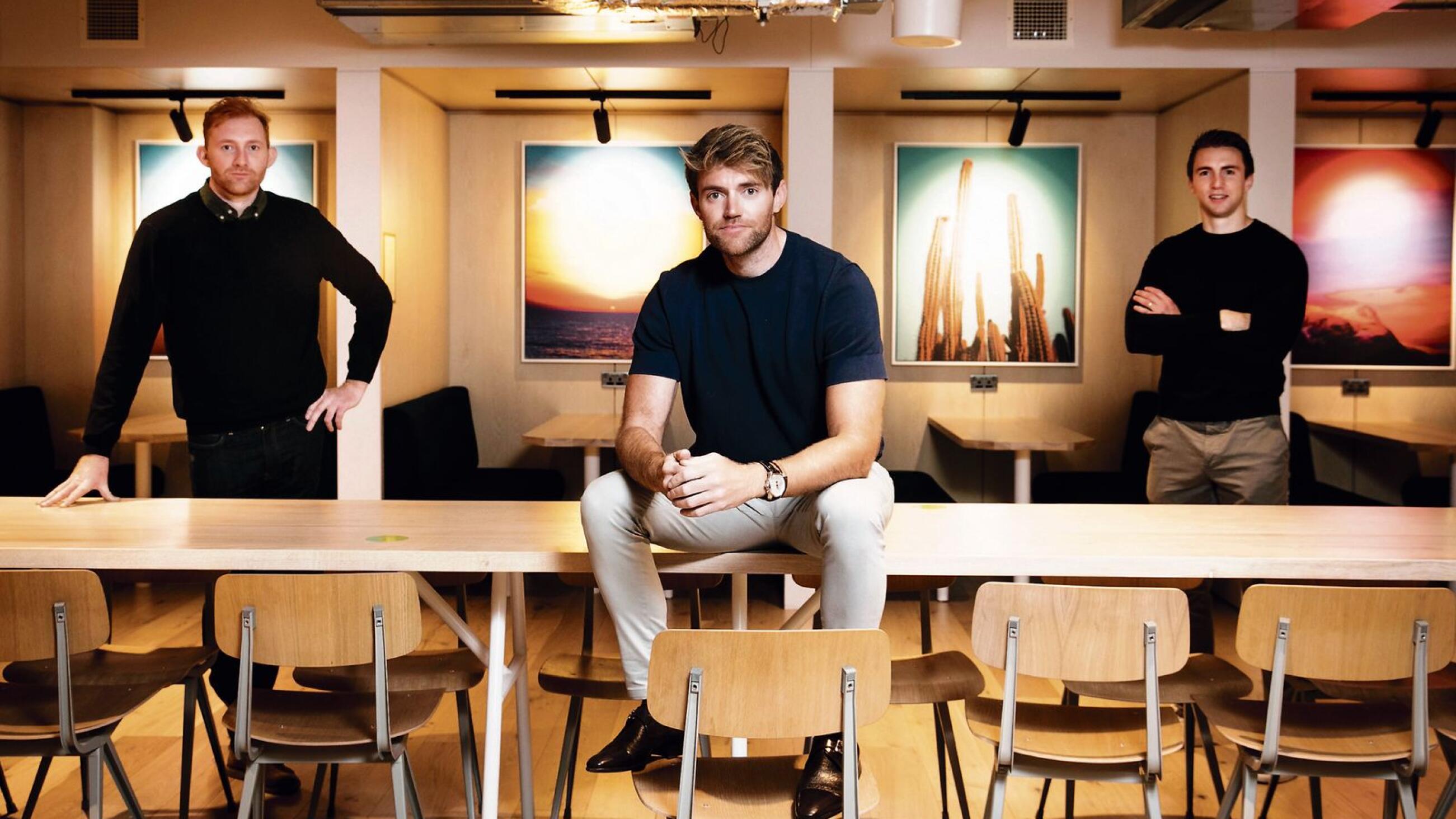 Johnson Hana is a Dublin-based business founded by Dan and Alex Fox, neither of whom are called Johnson or Hana. Johnson is the maiden name of the Fox brothers' mother, while Hana is a place in Hawaii.
"It was a cool place where I spent some formative months in my 20s," Dan Fox told the Business Post.
The legal services business has 40 full-time staff along with a network of 200 legal professionals working part time. Founded in 2017, Johnson Hana is based in Dublin city centre and has raised €15 million to date.
The primary goal of the business is to provide a more efficient means of access to legal services for routine but often arduous services.
"Most of the work carried out by expensive law firms should never be done by them. We've created a marketplace of lawyers, complemented by technology and project management. That has radically reduced in-house legal costs for businesses of all shapes and sizes. It also increases the efficiency of how that work is undertaken," Fox said.
"We've been driving an agenda of flexible working. A lot of disillusioned lawyers who were in stagnant large firms working 60 to 80 hours a week for not much money, whereas 90 per cent of the lawyers in our network work less than 20 hours a week."
Both the Fox brothers worked in law prior to setting up Johnson Hana and it was their collective experience that led to them creating the business.
"The idea came from our own experience in large law firms. I saw how the process of heavy legal work could put a strain on people, often for routine tasks. I figured there was a more efficient way of doing it, so we set about trying to explain to the legal market that it should be divided between advice and process," Fox said.
"Law firms are really good for advice. You need a surgeon to undertake heart surgery, but not to treat cold and flu symptoms. Clearly, you shouldn't charge heart surgery rates for flu treatment but, also, the work itself deserves to be handled in a far different way."
Johnson Hana is supported by Enterprise Ireland and Fox said it had proven to be a significant help in growing the business.
"Enterprise Ireland has been amazing. There was a founders' forum early on which helped me create networks and relationships. They've also helped us develop international relationships; we've leveraged their relationships to grow in the US," he said.
Its customers include Citibank, Bank of Ireland, LinkedIn, Gym + Coffee, and Teamwork.
"Really, we work with any business from scale-up to Fortune 500. All businesses have legal requirements of varying degrees. If you're in growth mode, there's a lot of routine stuff that requires heavy lifting, and that's often when you want a Johnson Hana on the pitch," Fox said.
"We've grown rapidly. Last year it was 75 per cent and we're looking to shoot over 100 per cent growth this year. There are 200 people working with us part-time right now; we're hoping to grow that to 500 this year."
The core in-house team will grow to 70 staff over the course of the next year or so, and Fox is confident the business can continue to scale.
"We've just completed a round of €10.5 million with AIB, which has been transformative for us. We're growing with the businesses we have and getting more interest from farther afield. People are looking to cut costs and increase efficiencies, so a model like ours is well positioned to make an impact for people," he said.
"We want to make a big difference to the lives of lawyers. The more clients that buy into what we want to achieve, the more lives will be impacted."
This Making it Work article is produced in partnership with Enterprise Ireland