Women of the Year
Women of the Year: the Irish Tatler award winners revealed during gala ceremony
The winners of the 22nd Irish Tatler Women of the Year Awards include Claire Keegan, Aimee Foley, Justine McCarthy and broadcaster Annie Mac
The winners of the 22nd Irish Tatler Women of the Year Awards were announced on Saturday November 12 at the Shelbourne Hotel.
An event hosted by Irish Tatler Editor Jessie Collins saw 17 category winners announced, across the categories of media, STEM, music and public life.
The main winner was the campaigner and sexual abuse survivor Aimee Foley. Having been abused by her father for years, she sought justice twice, forcing an appeal against the original five-year sentence, resulting in the sentence being almost doubled by the Court of Appeal.
The Special Recognition award this year went to a collective response to the war in Ukraine: Angie Gough of Helping Irish Hosts, Anya Bazilo of Ukrainian Action in Ireland and Grace Kennedy of The Journey To Ireland.
Also recognised were veteran journalist Justine McCarthy, Booker Prize shortlisted author Claire Keegan and broadcaster and writer Annie Mac.
Jessie Collins, Irish Tatler Editor, said: "The Irish Tatler Women of the Year Awards were first staged in 2002, and no other forum has recognised Irish women's achievements so comprehensively. Not only have our awards championed female excellence, they have sparked important conversations about Irish women's place in society, the workplace and the world. And this year that was never more true. Our winners have led countries, global movements and more - they are activists, philanthropists, creative forces and entrepreneurs. Over 200 women have received an Irish Tatler Woman of the Year award, and this year's honourees exemplify a brilliant tradition."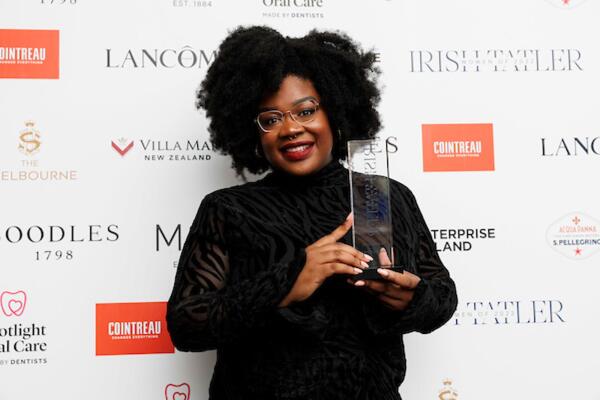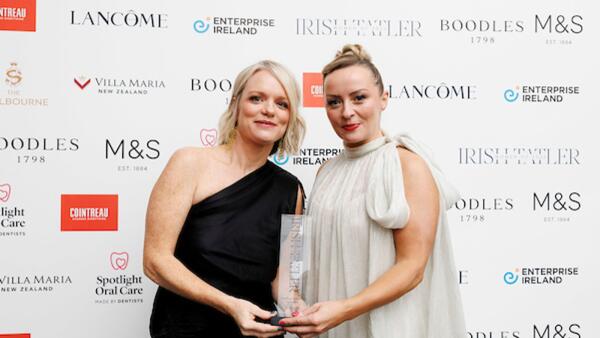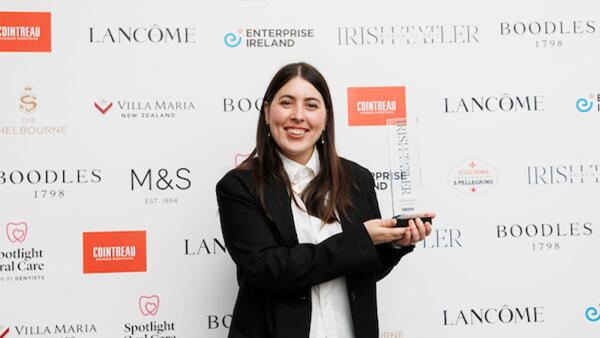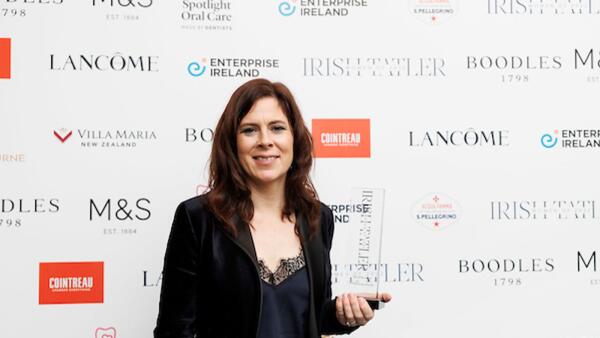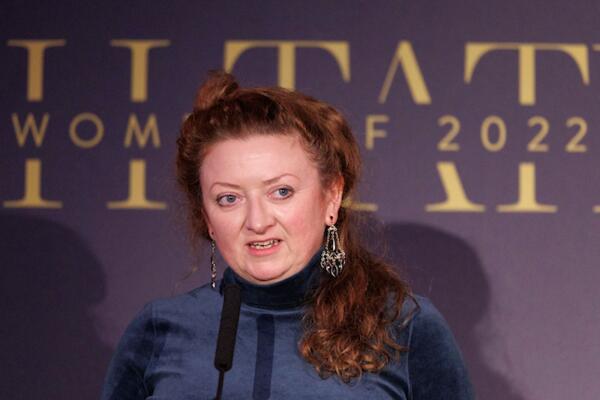 The full list of winners:
BUSINESS in association with Enterprise Ireland
Oonagh O'Hagan
SPORT
Amy Broadhurst and Lisa O'Rourke
ENTREPRENEUR in association with Boodles
Aimee Connolly
ENTERTAINMENT in association with Spotlight Oral Care
Annie Mac
FASHION in association with Marks & Spencer
Sorcha O'Raghaillaigh
STEM
Patricia Scanlon, Soapbox Labs
MUSIC in association with Cointreau
Sorcha Richardson
PUBLIC LIFE
Helen McEntee
ART & DESIGN
Jesse Jones
INNOVATION
We are Riley
LITERATURE
Claire Keegan
CATALYST
Mamobo Ogoro
MEDIA
Justine McCarthy
INTERNATIONAL
Sally Hayden
SPECIAL RECOGNITION
War against Ukraine response
Angie Gough (Helping Irish Hosts)
Ganna Bazilo, co-founder Ukraine Action for Ireland
Grace Kennedy - The Journey to Ireland
FILM & DRAMA in association with Lancome
Cleona Ni Chrualaoi
OVERALL
Aimee Foley
For more see womenoftheyear.ie