Trends
Moving in Circles: sustainability is fashion's biggest trend, but who's picking up the bill?
Consulting firm McKinsey and the World Economic Forum estimate that the number of garments produced each year has at least doubled since 2000. And yet the buying public's interest in sustainability has never been greater, with more than three in five consumers citing environmental impact as an important factor in making purchasing decisions. As a result, sustainability has become a major focus of fashion brands with the rise of reselling, recycling, refurbishing, renting and repairing. Circularity looks set to become a major disruptor of the fashion industry.
Pre-loved luxury - the resale market
Resale offers a real solution to the wasteful fashion industry. According to a new report by thredUP, the world's largest fashion resale platform, the second-hand market for luxury goods will reach US$82 billion by 2026. Resale is set to grow three times faster than the global apparel market. In 2020, Depop – the peer-to-peer social shopping resale app favoured by Gen Z – was bought by Etsy for US$1.6billion reflecting rising consumer demand for pre-owned fashion. In 2019 the Kering Group (owner of the luxury houses Balenciaga, Gucci, Saint Laurent and Alexander McQueen among others) bought a 5 per cent stake in French consignment e-tailer Vestiaire Collective where consumers can buy and sell their once-loved fashion items and accessories.
Selfridges Group which owns Brown Thomas, offers customers "pre-loved" items at RESELLFRIDGES, showcasing a curated and permanent collection of pre-loved, archive and vintage pieces giving their customers more planet-friendly ways to shop. Fitness brand Lululemon joins the list as they launch 'Like New', their reCommerce unit reselling gently used clothes as part of a larger corporate sustainability agenda. Marks & Spencer's Kidswear is collaborating with Dotte Resale Collective, a circular solution to kids' clothing.
Here in Ireland, we are seeing an increase in demand for premium pre-loved goods with second-hand boutiques offering a range of brands and products using technology and social media to offer a seamless customer journey from discovery through to purchase.
Sharon Wolter-Ferguson, founder of luxury resale platform Hardly Ever Worn It of London says that the Irish market is HEWI's largest audience outside of the United Kingdom. "The demand for pre-owned luxury goods has never been so strong and our Irish client base is growing year on year. Our customers are motivated by several factors including access to quality pieces at great prices but also due to a real interest in reducing the impact of their buying choices on the environment."
Armelle Mitchell, owner and founder of luxury resale boutique No38 in Dublin's south city suburb of Ranelagh, says "consumers are more aware of disposable clothing, clothing dumps and the wastefulness of the fashion industry". Her customers are looking to access quality items that last at more accessible prices. She offers an eclectic range of brands and designers as her consigners drop off sought-after items including Isabel Marant, Anine Bing, Golden Goose and Prada.
Unit K in Dublin's Sandymount is another consignment and designer resale store promoting sustainable fashion. The owner Karen Anderson has been in the business for a decade and said that her clients range in age from their teens to their seventies. She has noticed a shift in her customer's attitude toward online second-hand shopping. "My customers want the bricks and mortar shopping experience, seeing and touching the fabric, the camaraderie between shoppers, the rush of joy in finding a long-coveted piece and the honest styling advice. They see the contradiction of wanting to shop sustainably and ordering online with the negatives of shipping, excess packaging and incorrect product information and sizing that lead to return shipping. Shopping in-store is sustainable, practical, fun, becoming more popular by the day."
As buyers increasingly shop based on their personal values and a desire for unique pieces, they're turning to resale for more conscious consumption accessing high-quality, second-hand clothing and accessories. Buying pre-owned is now mainstream and the second-hand market is a major player in the fashion industry.
Repairs and rental
There is a visible and growing trend among luxury companies including Burberry, LVMH and Kering to expand their repair services for consumers. As part of their long-term circularity strategies, these companies are creating a suite of services from repairs to total refurbishment, whatever the age and condition of their products. To extend the life of treasured pieces, their plan is to make these services more widely available which will increase consumer loyalty and engagement all the while doing their part for the environment in line with sustainability policies and their customers changing values.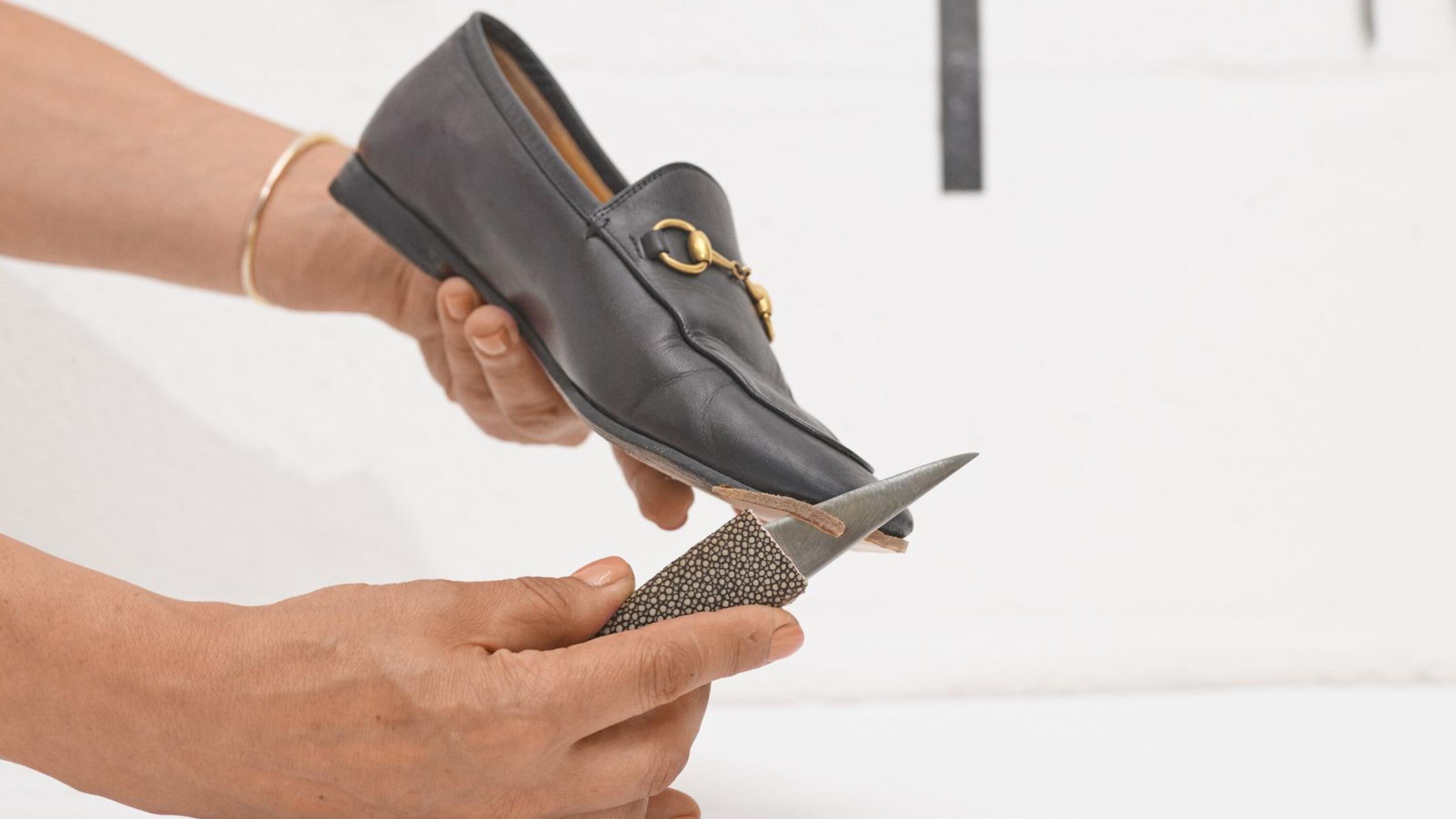 The recently opened Brown Thomas store at Dundrum Town Centre taps into this sustainable drive, bringing a new approach with a focus on rental, resale and restoration services. You can now rent designer garments (costing thousands) for under €150 for a few days. Brown Thomas in partnership with the Restory, a UK-based team of specialist restorers, is offering cleaning, repairs, alteration and restoration services of clothes, shoes and handbags. "There is no circular movement without care and repair," says Emily Rea, co-founder at The Restory. Customers of Brown Thomas can go online or in-store with their items where they are individually assessed, restored and returned for collection or delivered to your home in beautiful condition.
Another company committed to prolonging the life of luxury items is UK-based Cashmere Circle. As cashmere and luxury knitwear experts, they can invisibly mend and repair garments, returning your items in like-new condition. Their cashmere recycling programme ensures that unwanted cashmere is diverted from landfill, and redesigned into new creations. Ross Powell, Founder and CEO says, "The most sustainable garments are the ones you already own which is why garment care and repair is crucial. The fashion industry is waking up to the importance of repair with an increasing number of luxury brands adding aftercare to their offering." As the repair revolution picks up pace Cashmere Circle's service is now also available in Ireland.
Fashion rental is undoubtedly a growing market segment, providing a circular way to consume clothing and accessories. A combination of online options and rental boutiques are welcome developments as we look at alternatives to buying, wearing and disposing. Rent The Runway, the original rental company founded in the US in 2009 was a major disruptor at the time but today is seeing mainstream adoption with their subscribers using the service not just to rent occasional wear but for everyday life. Today the company is valued at around US$1.7 billion and has an expanding team in Galway focused on software development. The service is not yet available in Ireland.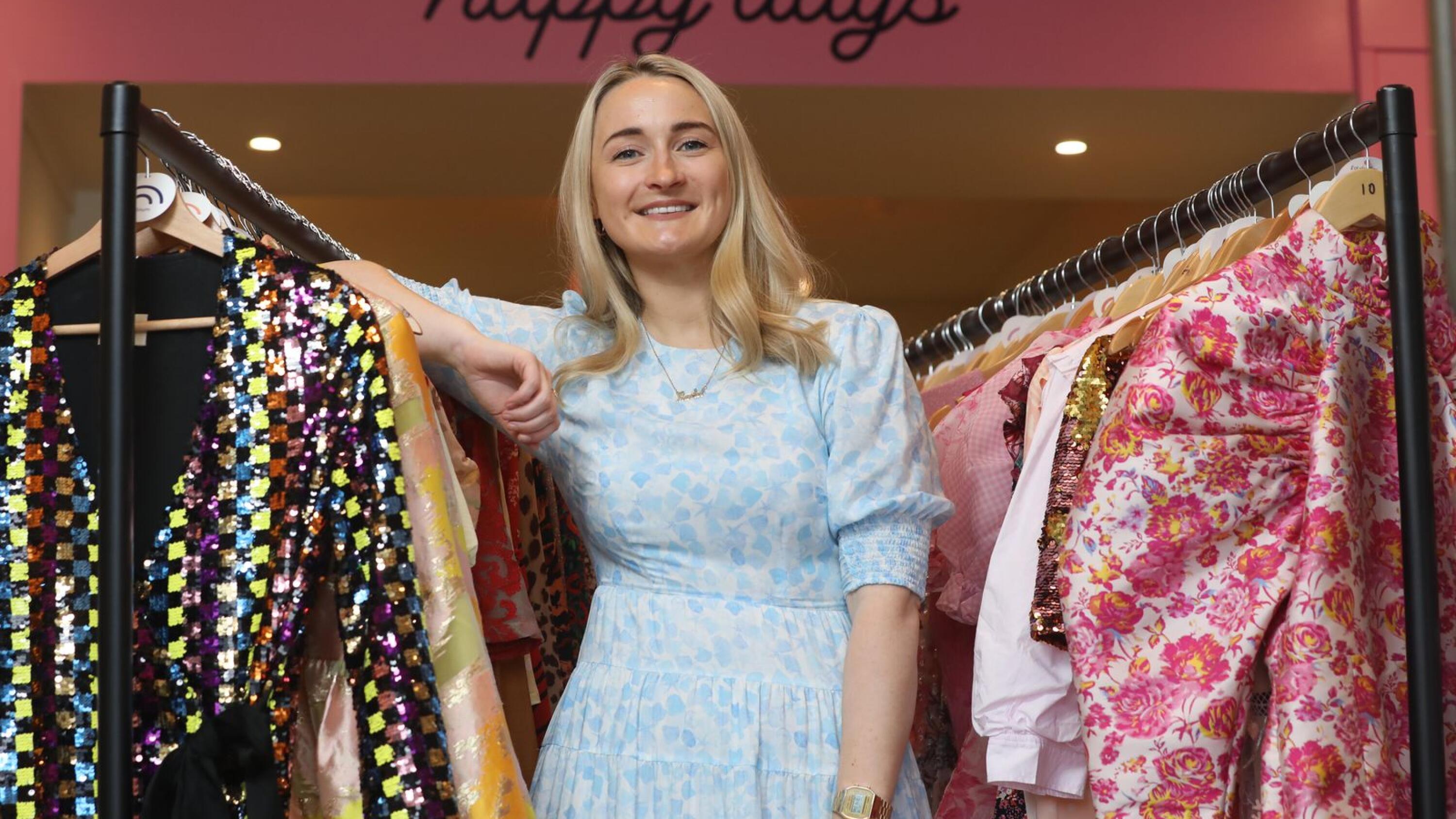 However, there are rental options popping up in this country. In Dublin, Happy Days is a fashion rental company with a boutique in Leopardstown, with a range of fashionable items for special occasions. Founded by Rachel Hennessy in 2021, her clients can rent high-quality fashion at a fraction of the retail price. Rachel stocks a broad range of sizes and brands such as Rixo, Ganni and Diane Von Furstenberg. Rachel says that her clients are moving away from buying clothes, wearing them once where they remain in their wardrobes. Instead, they are accessing pieces for weddings, work events and nights out with friends. They want the thrill of something new without the hefty price tag and the guilt that can come from impulse buys. From teenagers to women in their sixties, women of all styles and sizes are coming to her boutique. With a growing and loyal client base, she sees her offering expand to keep up with demand.
Material alternatives
Laboratory-grown gems offer a sustainable alternative to those dug out of the earth without labour abuses and environmental destruction. Lab-created diamonds for example are identical to natural diamonds in their chemical make-up and structure. These man-made diamonds are used extensively for industrial purposes including diamond bit drills and computer chips but are only now being used in jewellery production.
Eric McGuire, founder of McGuire Diamonds in Gorey, Co Wexford said he is seeing a huge increase in demand from natural to lab-grown stones with people travelling from all over the country to buy engagement rings from him. Clients are motivated by a combination of value for money and ethical and environmental reasons. The cost-benefit is obvious, getting a much larger stone at a fraction of the price. A 1.5 carat lab-grown VS1 triple X quality costs €5,000 while its natural equivalent costs €25,000. Since the start of 2022, he has sold only one natural diamond versus 120 lab-made stones. This is up on last year and looks set to continue. His clients, particularly the younger demographic, are very aware of the impact of excavating stones and actively seek alternatives to celebrate their nuptials.
Anabela Chan is another champion of laboratory-made gemstones, creating high jewellery without the issues associated with mining. "I believe in a present and future where nature and science co-exist in a positive balance – through material science and circular innovations that are mindful to both planet and people." Worn by some of the most famous women such as Rihanna and Lady Gaga, Anabela Chan's jewellery is exquisite in design and stunning to wear.
Jeans are notorious offenders in terms of water use and dying but MUD Jeans puts sustainability first and is built upon a circular economy. Recycling old jeans to produce new jeans helps to reduce waste and protect the environment. Available in-store at Fresh Cuts, Dublin.
Ethical accessories
Designer Aoife Rooney is producing luxurious ethical bags using regenerated and natural eco-materials. Designed in Ireland and handcrafted by artisans in Italy, her bags are made of fabrics and linings from regenerated nylon, produced from ghost fishing nets and fabric destined for landfills, off-the-grid leathers and reclaimed materials. All products are certified and are available online.
VEJA is an established eco-brand creating trainers since 2005 mixing social projects, economic justice, and ecological materials. VEJA uses Brazilian and Peruvian organic cotton for the canvas and laces, Amazonian rubber for the soles, and various innovative materials conceived in recycled plastic bottles or recycled polyester. Available in Brown Thomas.
Davy J's swimwear is meanwhile made from 100% regenerated nylon yarn. While their suits are designed to last when they do reach the end, customers can return their swimsuits where materials are reused as the brand aims to adhere to a closed-loop resource system.
Dee Bowman is a co-founder of Lux-BE Consulting, specialising in luxury brand engagement, marketing and communications for premium brands.