Culture
Consciously Craving: Ecopreneur Pat Kane's guide to sustainable art & design
Sustainability in art and design connects nature, maths, science, politics, fashion, aesthetics and social participation. So where to begin?
The concept of green living has become an increasingly popular topic, and the world of art and design is no exception. As people all over the world become more aware of our collective need to protect the planet, we are seeing a growing number of artists embracing this concept and working in the realm of sustainability.
But don't be fooled, sustainable art and design practices aren't exclusively linked to using natural materials, non-toxic paints or even waste to create beautiful things…
What is sustainable art & design?
Sustainable art & design can be defined as work created in harmony with the key principles of sustainability, which include our natural world, social justice, non-violence and grassroots democracy. Works are deemed sustainable if they are made up of eco-conscious and/or upcycled materials, leftover materials, and objects potentially classified as 'waste' and are made through processes that do no harm to our planet's already overly stretched resources. These creations, along with the ways they are made, seek to highlight the stark reality of our world today.
In a nutshell, if we imagine sustainability within a framework of ethical art connecting nature, maths, science, politics, fashion, aesthetics and social participation, then the field widens to include everything from the Parthenon to natural collage work by Christina Oiticica, a Rio de Janeiro native artist with a tremendous focus on footprint-free art.
What about social impact?
By using art as an innovative medium for awareness, artists have also become advocates, highlighting and challenging some of the biggest issues of our time. Fantastic work is taking place all over the world, and one to highlight is the Helsinki Biennial, one of the most innovative spaces for sustainable artists to showcase their work.
The inaugural event happened last year and a total of 145,000 people visited Vallisaari. In addition, the biennial provided art experiences all around Helsinki. This contemporary arts and design event is setting the example for future international exhibitions as a climate-neutral affair. Using only 20 per cent of the land and placing artworks along pre-existing paths, the event ensured that the heritage and biodiversity of the territory were not comprised. They also measured its carbon emissions, from waste to energy consumption, and trained their staff on environmental awareness.
Becoming an environmentally conscious art lover
Support artists using their work to highlight pressing social issues. From using powerful imagery, colours, and hues, artists can showcase what's happening in society and make us hone in on issues like women's safety, inequalities, racial challenges and climate change. Check out Eduardo Kobra's illustrious murals such as 'Las Etnias' (The Ethnicities). This piece lined the entire Olympic Boulevard at the 2016 Rio Olympics – an amazing celebration of human diversity.
Looking for unique furniture pieces with a low footprint and extra style? Irish Homegrown platform Refunk (refunkupcycling.com) is a great place to start. Or try some trainers by Irish brand Sampla (samplafootwear.com) made from leftover apple waste. Belfast design studio, Jump The Hedges (jumpthehedges.com), make stylish and extremely long-lasting bags from reclaimed truck tarpaulin.
For a decoration piece packed with history and pre-loved character, vintage art is a great way of going about it, Bank and also Vintique by Dee, both in Dùn Laoghaire are really good resources for this. Swapping art with friends or family members is a savvy sustainable approach too. Sculptures made from recycled and reclaimed materials are much more available now (Glint Glass, glintglassstudio.com are one of my go-tos) and if purchasing new art try and buy pieces made from natural pigments (I love Malú's work – her business is called Talú and also Liz Walsh textiles, lizwalsh.ie) or items woven from seagrass or bamboo, Kathleen McCormick (kathleenmccormickbaskets.com) is a master basket weaver.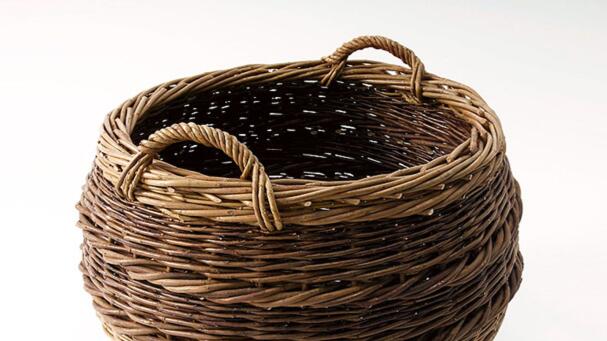 At its essence, sustainable art and design is one of innovation, social justice and environmental awareness. It's fair wages above astronomic profits. Uniqueness above mass production. Quality craftsmanship above mindless consumption. And transparency above everything.