Women of the Year
Women of the Year: Irish Tatler award winners revealed
The winners of the 23rd Irish Tatler Women of the Year Awards include Orla Guerin, Niamh Donnelly, Radie Peat and Liz Bonnin
For twenty-three years, the Irish Tatler Women of the Year Awards have celebrated talent and ingenuity of Irish women in the areas of music, film, public life and STEM and many others.
Our 2023 awards took place on Saturday, November 11, in the iconic Shelbourne Hotel in the heart of Dublin's city centre.
Guests were welcomed by the talented makeup artists at Lancome in the Glam Suite, where they got party ready, while the bartenders at our Cointreau cocktail bar mixed up fabulous concoctions for all in attendance to enjoy.
Dinner was served by the masterful Garry Hughes, head chef at the Shelbourne, with oak smoked salmon, Castletownbere crab and lemon aioli to start. Hughes curated a divine combination of seared breast of farmhouse chicken, shallot and mushroom cream sauce for the main course of the night, which was accompanied by Villa Maria's exceptional portfolio of wine pairings and San Pellegrino's refreshing selection of still and sparkling water. To finish, guests were spoiled by a selection of opera cake, brownies and macaroons served with white chocolate mousse.
And they weren't the only treats enjoyed - attendees took home goodie bags jam-packed with goods from Lancome, M&S, Tony's Chocoloney, Cointreau, Sisterly and Spotlight Oral Care - while our partners Ireland's Blue Book supplied an amazing gift of a two-night stay at the 5-Star Hayfield Manor in Cork, including dinner for one evening in the Orchids Restaurant.
While the WOTYA is all about glitz and glamour, it serves a more worthwhile purpose - to commemorate a selection of trailblazing and pioneering women for their significant contributions to their respective industries and wider society.
Across 18 categories, we did just that.
Eve McDowell and Una Ring took home the overall Women of the Year accolade for their tireless campaigning on the threat of stalking, which has not only seen changes to the law, but is set to change the lives of others for generations to come.
Author Elaine Feeney was recognised for her outstanding contribution to Irish literature, while Rhona Togher and Eimear O'Carroll, LIOS co-founders took home the award for innovation for their entrepreneurial imagination in the realms of physics and technology.
Also recognised were RTÉ journalist Ailbhe Conneely, designer Robyn Lynch and columnist Annmarie O'Connor.
Katriona O'Sullivan took home our special recognition award for her sheer force of will and determination to make a better life for herself, in turn paving the way for others to do the same.
Opening the ceremony, Jessie Collins, editor of Irish Tatler said: "It is such an honour to be back, bigger and bolder than ever. We are unreservedly about championing the achievements of women tonight, not just Irish women, but women everywhere. This is a safe space in which to be unrelentingly supportive, demonstrative, loud and proud."
Irish Tatler is proud to present your women of the year for 2023:
ENTREPRENEUR in association with Champion Green
Peigin Crowley of Ground Wellbeing
STEM
Niamh Donnelly, chief robotics officer at Akara
INNOVATION
Rhona Togher and Eimear O'Carroll, LIOS co-founders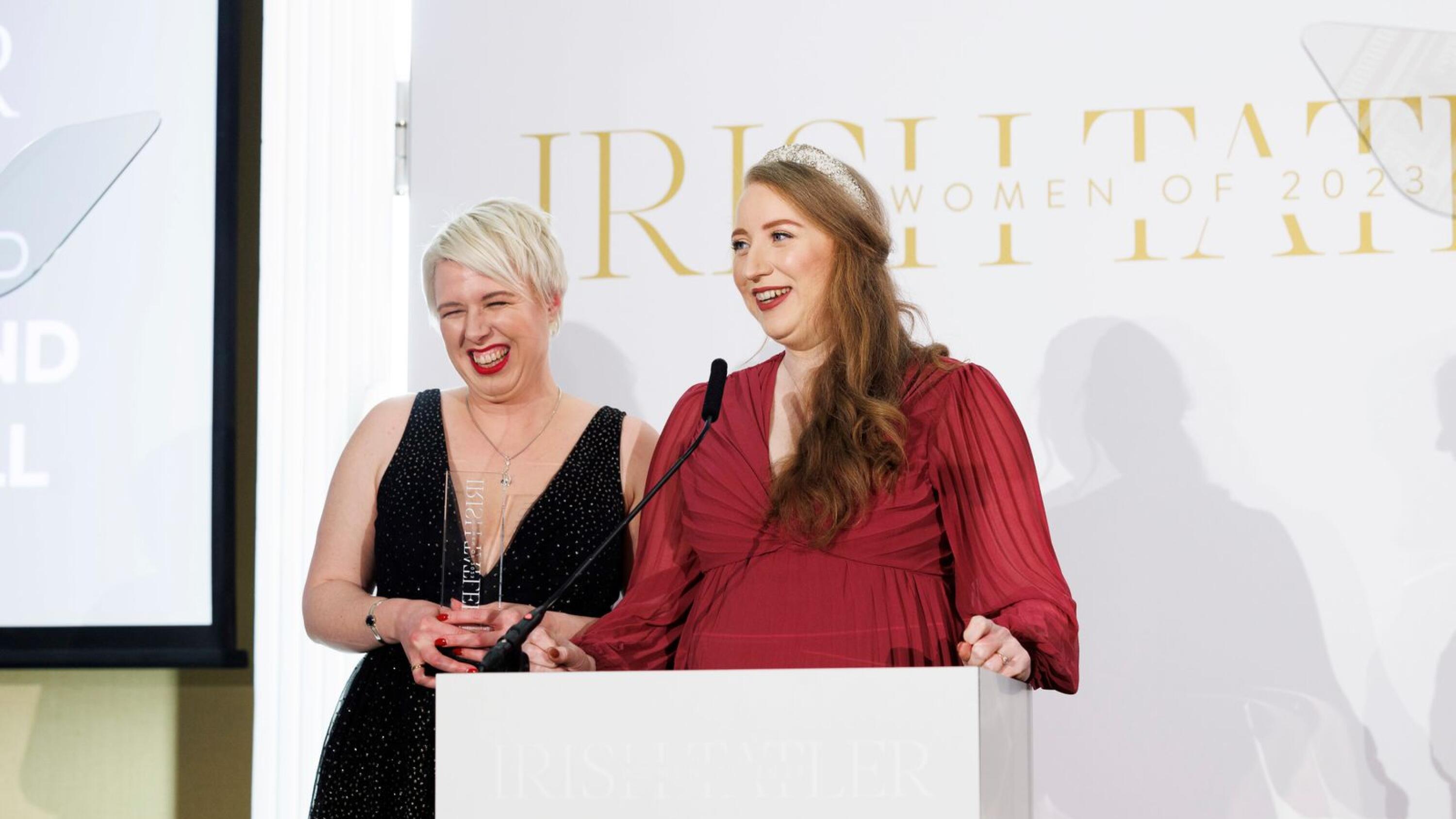 BUSINESS in association with Enterprise Ireland
Sharon Cunningham and Orlaith Ryan of Shorla, Irish healthcare startup
FILM AND DRAMA in association with Lancome
Laura McGann, director of The Deepest Breath
MEDIA
Ailbhe Conneely, RTÉ Social Affairs Correspondent
FASHION in association with Marks & Spencer
Robyn Lynch
LITERATURE
Elaine Feeney
ART AND DESIGN
Patricia Hurl
MUSIC in association with Cointreau
Radie Peat
ENTERTAINMENT in association with Spotlight Oral Care
Liz Bonnin
SOCIAL ENTERPRISE
Therese Coveney of Together Academy
SPORT
Sarah Lavin
PUBLIC LIFE AWARD
Aoibhinn Ní Shúilleabháin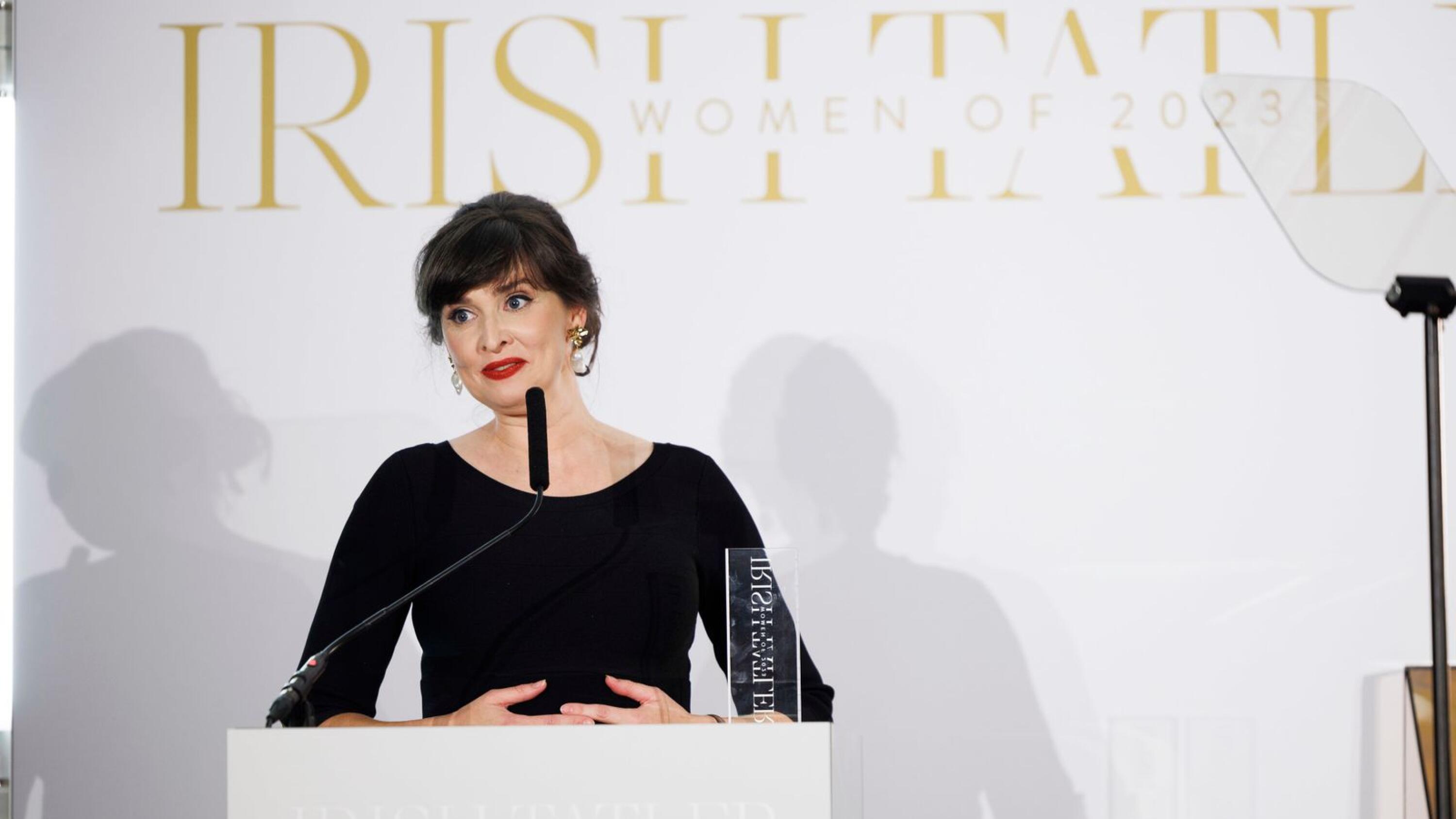 INTERNATIONAL
Orla Guerin, senior international correspondent, BBC News
CATALYST
Annmarie O'Connor
SPECIAL RECOGNITION
Katriona O'Sullivan
OVERALL
Eve McDowell & Una Ring