Partner Content
How six years of research unlocked the secret to de-ageing skin
New research has found a way to turn so-called 'zombie' cells back on, making them work once again to create new, refreshed skin from the inside out
It has taken over six years of intensive research with leading global ageing cell specialist Professor Jean-Marc Lemaitre to get here, but this month sees the launch of Avène's pioneering Hyaluron Activ B3 range for ageing skin. And what sets it apart? Not only does this new formulation and range, which consists of a serum, day cream, night cream and eye cream, target the visible signs of ageing but, through a ground-breaking approach called cell senescence, it also targets the causes of skin ageing. Melanie Black, Avène's training and scientific communications manager, explains just how it works.
What is cell senescence?
It is a phenomenon of cellular ageing where the cell permanently stops dividing but does not die. They can no longer perform their normal processes and they send out little messengers to turn normal healthy cells senescent prematurely (they are sometimes called zombie cells). Sun exposure also causes our cells to prematurely become senescent before their time; this is called photo-induced senescence.
Over the last few years there has been a huge amount of research done in this area and our R&D department teamed up with Professor Jean-Marc Lemaitre, director of research at INSERM (the French National Institute of Health and Medical Research) who is a leading expert in cells and regenerative medicine. His research succeeded in reversing senescence. By applying his research, we could come up with a range of products to not only work on the signs but, more importantly, the causes of ageing.
What are the groundbreaking elements of the range?
The specific combination of actives of niacinamide, hyaluronic acid and haritaki in the range work incredibly well as stand-alone ingredients but have a synergistic action when combined together. Therefore they work together to give better results on the cause and signs of ageing, along with retinal which is the gold standard ingredient in ageing.
We use 6 per cent niacinamide – a popular ingredient with a host of benefits depending upon the percentage used. At 6 per cent, it is most beneficial for ageing as it helps to increase the lifespan of the cells by 50 per cent so they become senescent less quickly. It also protects against photoinduced senescence from the sun. Lastly, studies have shown a reduction in the appearance of wrinkles and fine lines and improved elasticity after three months of use.
We have also worked hard on the packaging not only to make it more environmentally friendly but also to make it more user-friendly, whilst protecting the formula. The cell renewal day cream is in a 100 per cent refillable glass jar. All of the products have incredible velvety succulent textures that not only are a pleasure to use but give your skin what it needs to leave it hydrated, plump and nourished.
Retinal is in the night cream – can you explain what it is?
Retinal, or retinaldehyde as it is sometimes called, along with retinol are part of the vitamin A family of retinoids – the gold standard ingredient for ageing. Retinol is probably the most well-known ingredient. However, when you apply retinol to the skin the body needs to convert it into retinal and then again into retinoic acid, which is the active form that will have an effect on the skin and ultimately will have all the well-documented benefits of stimulating cell renewal and boosting the synthesis of hyaluronic acid, collagen and elastin.
Retinoic acid is what you would get from your dermatologist on prescription. The reason Avène uses retinal is three-fold: Firstly it is 10 times more active than retinol. Every time you convert an ingredient in the body you lose some of it, and it needs a lot of energy to convert, so using retinal means it only needs to be converted once and not twice to be active. Also retinal is much better tolerated on the skin than retinol – and as we are a brand for sensitive skin, that was of utmost importance to us, giving a perfect balance of efficacy whilst being suited to sensitive skin.
Is retinal something you need to introduce slowly?
We always recommend starting slowly with skincare and especially anything with actives – low and slow should be the motto. Start off one to two times per week and gradually build up.
Explain the use of low and high molecular weight hyaluronic acid
We use two sizes so that they can hydrate and plump not only at the surface but also deeper into the skin, where it will have a lifting and firming effect. Hyaluronic acid is a large molecule that essentially sits on the surface of the skin or only in the very top layers. Therefore it will hydrate, moisturise and smooth the skin. Companies then realised that they could cut the molecule down into smaller fragments to allow it to penetrate deeper into the skin to moisturise, plump, lift and firm. We then tested lots of different sizes of the molecules to see which would give us the best results, and found that a particular size (120kda) increases the hyaluronic acid synthesis by six times.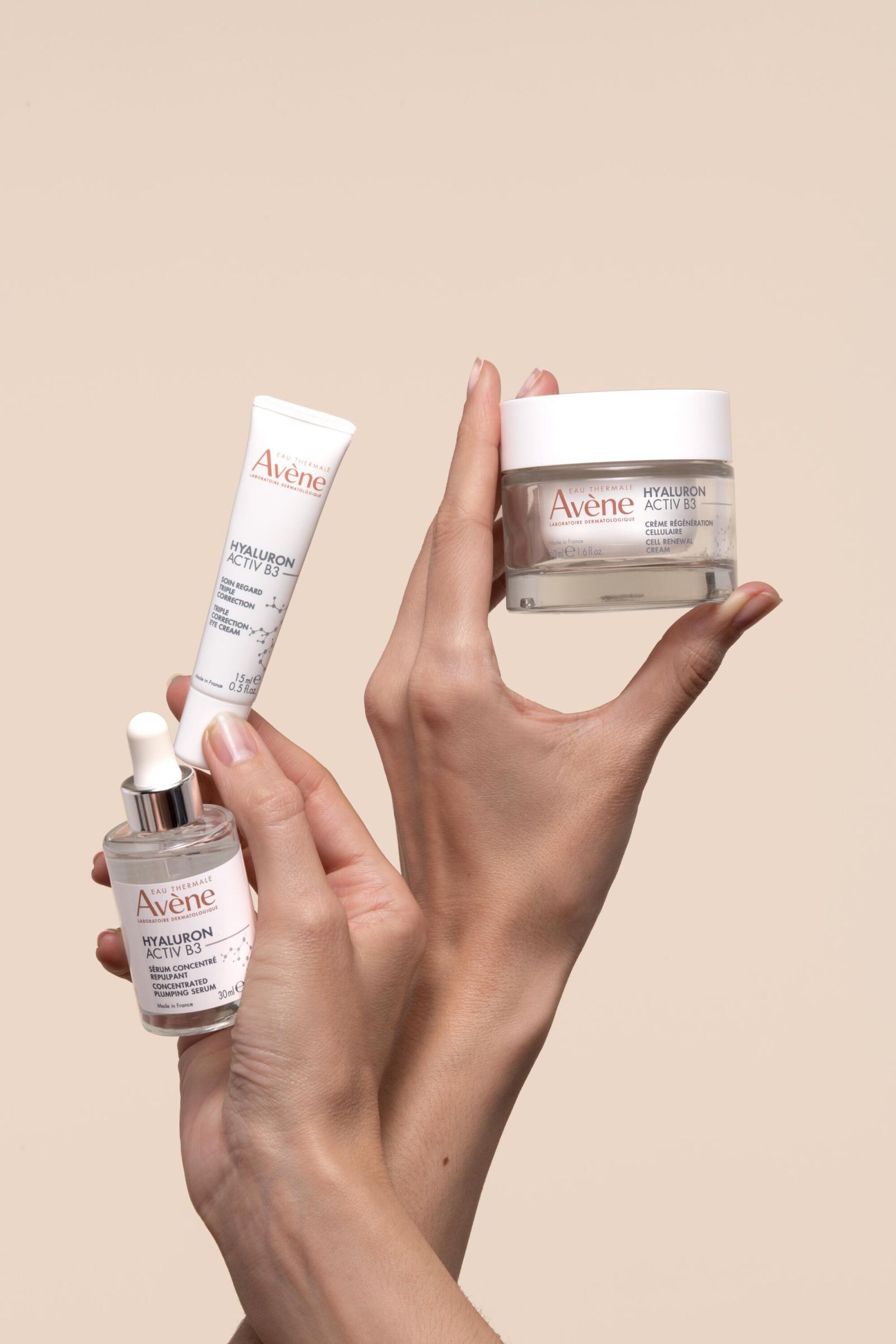 What are the different active elements in the eye cream, and what are they used for?
The eyes are a very delicate area as they have the thinnest skin and therefore one of the first areas to start to show signs of ageing. We use an ingredient called dextran sulphate, a decongestant, to help it soothe and reduce puffiness and help the appearance of dark circles. It also helps to calm irritation whilst protecting the cells. It is fragrance-free and can be used morning and night to help hydrate, plump and nourish this fragile area.
It also contains haritaki extract. What function does it have?
Haritaki extract, also known as chebula, is 100 per cent natural and often stated as being from the tree of longevity. It is an ingredient that has been getting quite a lot of press recently. It has been used for thousands of years in Ayurvedic medicine as it has a huge amount of benefits on the heart, liver and digestive system and as a detoxifier. We use it in the Hyaluron Active B3 range (only in the night cream and eye contour) as it helps to protect our hyaluronic acid in the skin from natural degradation and increases its lifespan in the skin.
Remember, when we get older we don't produce as much hyaluronic acid as we do when we are younger, so anything that we can do to protect and increase its lifespan has a positive effect on the plumpness and hydration in the skin.
What age is it suitable for, or does it matter what stage you use it at?
I am not a fan of giving a definitive age for when you should be using products. Everyone is different, and technically from the age of 21 our skin starts to show signs of ageing, ie, we start to produce less collagen, hyaluronic acid and elastin. Most people don't physically see the signs until later on in their 30s and beyond. The products can benefit all ages from your early 20s right through, as they will help support the skin and act on the cause and signs of ageing. Skin will be left plumped and feeling firm and more elastic whilst helping reduce the appearance of fine lines.
Shop Avène's pioneering Hyaluron Activ B3 range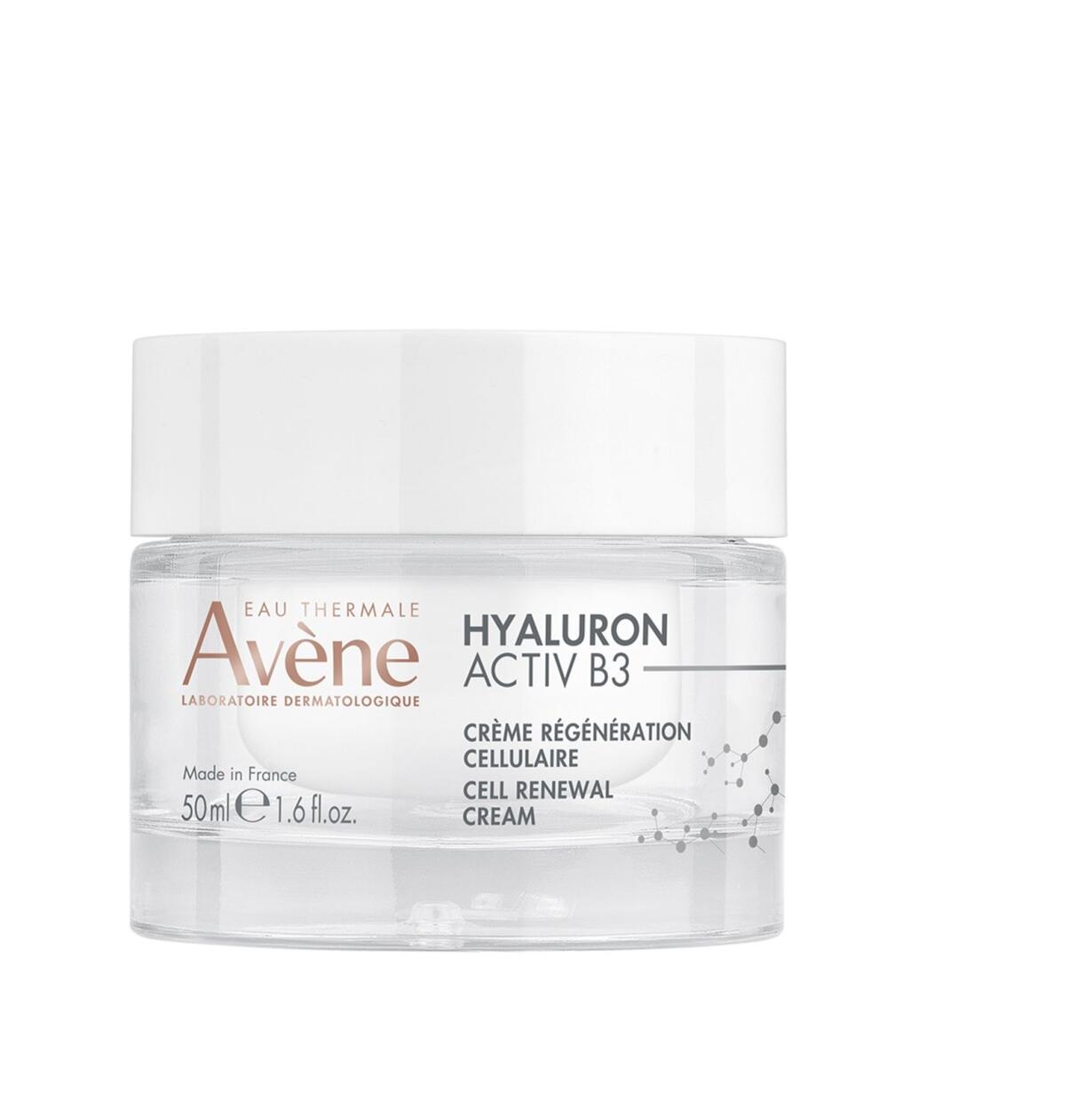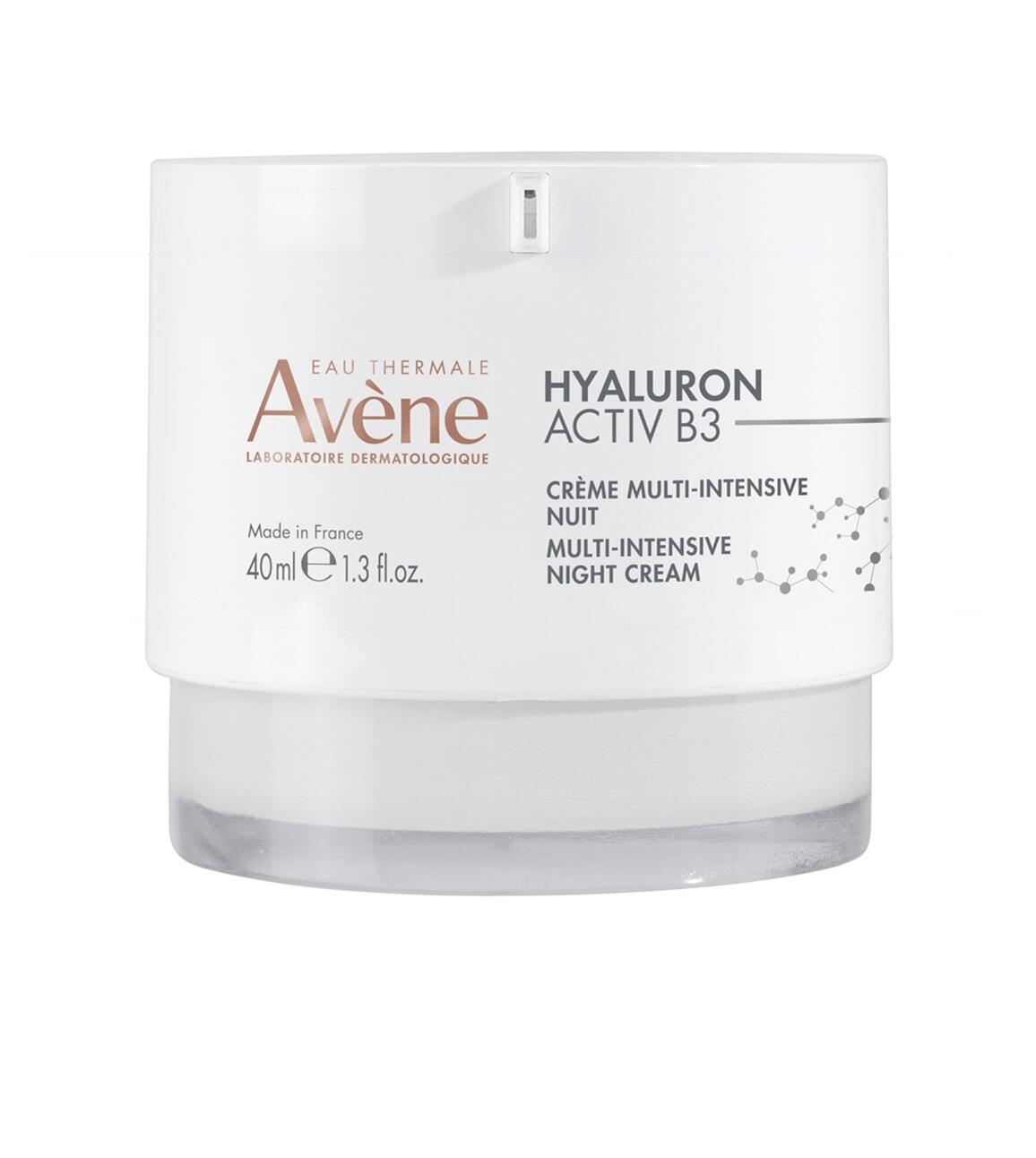 All products available at Allcare Pharmacies (allcare.ie) and online at millies.ie