Sustainability
The Thoughtful (Beauty) Shopper: Organic haircare, artisan perfumery, and luxury launches worth trying
Shop the Irish Tatler editor-approved guide to August's best sustainable and Irish beauty buys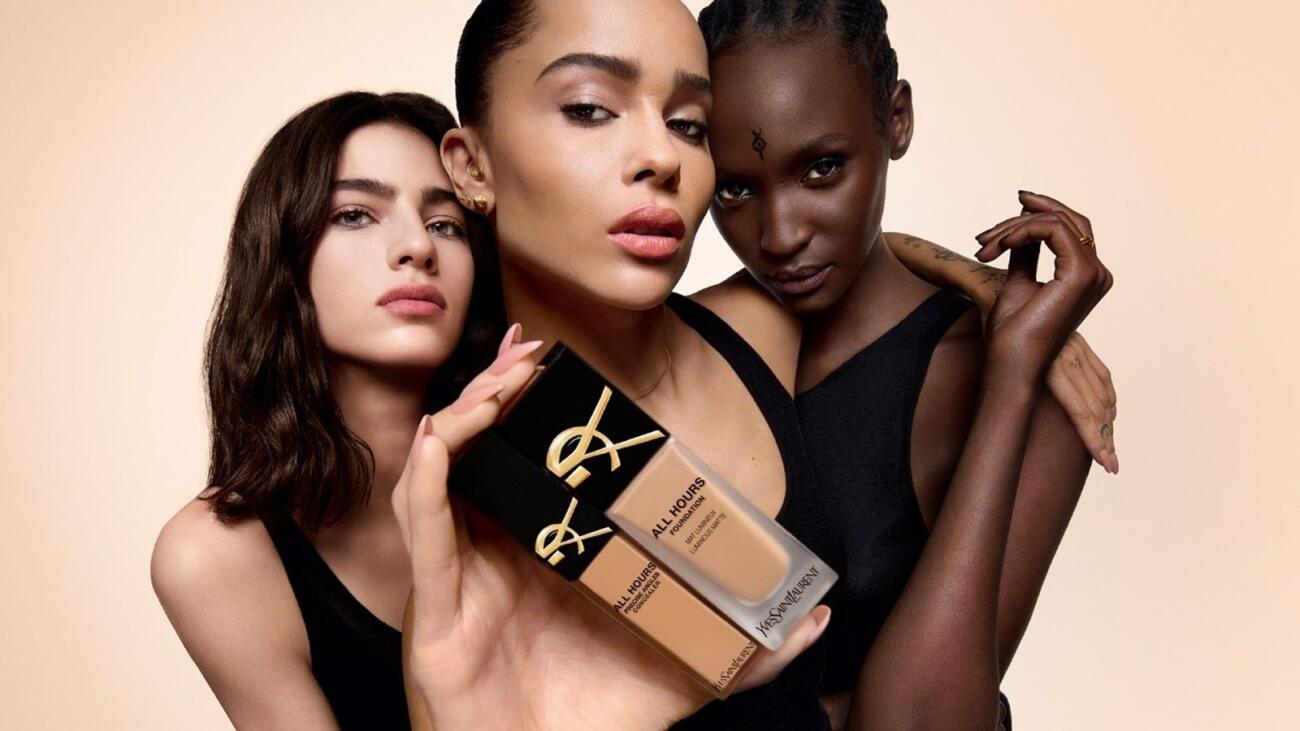 Sage & Bitter Orange Collection, La Bougie
Blending herbal notes with punchy orange tree moments, West Cork's La Bougie's sage and bitter orange scent celebrates 10 years this summer. Incorporating the blossom, wood, and fruit of the orange tree, Lucy Hagerty, founder and perfumer took a holistic approach from the get-go. "I used every part of the orange tree – the wood, the fruit, and the blossom to amplify this barbershop fragrance, I adore it. As a top seller for a decade now we are very proud of this scent."
With fragrance notes of petitgrain, mandarin and geranium the sage and bitter orange candle is hand-poured at their West Cork perfumery, has a 50-hour burn time and is inspired by summers spent in Hegarty's family home in the medieval town of Poppi, Tuscany. labougie.com
Ori Lab haircare collection
Ori Lab is a new organic haircare brand using botanicals, vegan ingredients, and sustainable practices, created by Australian salon brand Nak Hair. With a range of shampoos, conditioners, treatments, styling and finishing products, each one begins with what they call a Clean Beauty Base – a blend of organic ingredients including Niacinamide (a form of vitamin B 3) for skin and hair balance, hyaluronic acid, aloe which is high in vitamins, minerals and amino acids and marshmallow which gently soothes and protects the hair and skin.
This is then added to oat extract, sunflower seed oil, pomegranate, wild rosella and calendula oil. Their Ends Remedy is a particularly good moisture boost for longer locks and can be used on wet or dry hair. All ingredients are organic while each bottle is made from 100 per cent rescued plastic. Available from salons and beauty e-tailers. @orilabaustralia
Skinmade X Eavanna Breen Protect and Care SPF 50 body oil
Eavanna Breen, founder and senior skin therapist at Eavanna Breen Beauty and Laser Clinic in Dublin has added a second product to her line with an SPF oil created again in conjunction with Skinmade, the applied science institute in Germany. With Olea europaea (olive) fruit oil and glycine max soybean oil for moisture, the oils are cold-pressed and organically farmed and sustainably made in Germany.
The oil also contains astaxanthin UVB, one of the strongest antioxidants that give the oil its distinct bright red colour. The body oil's high SPF concentration combined with astaxanthin UVB gives protection from sunburn premature skin ageing and excessive melanin formation while also reducing DNA damage (lesions) through broad-spectrum protection. eavannabreen.ie
YSL Beauté All Hours Precise Angles concealer
YSL Beauté has launched a new addition to the All Hours family, an All Hours Precise Angles Concealer. Infused with a complex of double peptides whose amino acids are known for their ability to boost the skin's own supply of collagen and help to firm up elastin fibres and keep the skin supple.
It also includes a caffeine extract to make eyes look less fatigued with an 85 per cent skincare base and mineral pigments. The Jasmine petals – known for their soothing properties – are harvested sustainably from the YSL Beauté Ourika Community Gardens, a cooperative of 33 women in Morroco, which grow and tend to each plant and work as a social program which strives to promote the skills of the region's inhabitants to advance their financial independence. Available from Brown Thomas and Arnotts
Prada Paradoxe Intense
Prada has reimagined their Paradoxe Intense scent in a new bottle and packaging with a new perfume structure. Like the original version, the fragrance is built on three sustainably sourced ingredients including Moroccan Neroli Oil, a Vanilla Infusion, and Calabrian Bergamot Heart. Using a multi-step bioconversion process that allows amber to be naturally derived from sugar cane rather than sage, it uses one hundred times less agricultural lands than traditional ones.
It also uses Serenolide – a new, renewable musk molecule. The new packaging is recyclable, including boxes and bottles. The full range is refillable, with a single 50ml bottle and a 100ml refill using 40 per cent fewer materials. €82 for 50ml, €114; (90ml) €153.00; (Refill 100ml) €124. pradabeauty.com