Interiors
The Renovator: 'The builders thought we were mad. They hadn't seen it done before'
Mona Fox has made her mark on the interiors corner of Instagram by documenting the renovation of her 1864 Victorian home. She explains the thrill of bringing the house back to life in the social media space – and breaking renovation rules along the way
It makes perfect sense that Mona Fox would cycle a vintage-style, pink Pashley bike with a leopard-print bell and a wicker basket. She's parking it on the steps outside her home in Portobello after a coffee run when I arrive.
It's fitting because the Dublin primary school teacher has a flair for reinventing what's old school – an appreciation for the aesthetics of yore – all the while refreshing them with contemporary touches. The most impressive example of this by far is her home: a renovated Victorian house, built in 1864, which stands proudly as a modern take among a row of red-brick terraced period houses.
"The first lease was signed in 1864, and it was a generational home – it had been in the same family until we bought it. All the names on the deeds are men, of course, because that's how the ownership was. I'm the first female on the lease," she smiles.
Previous
Next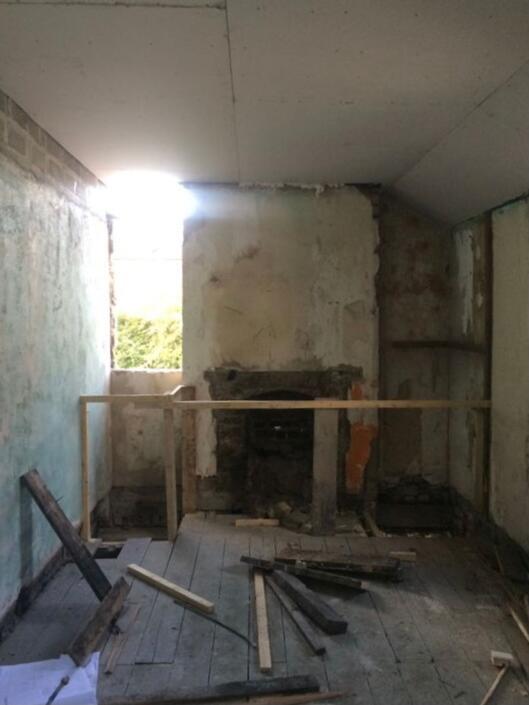 Notably, the house is punctuated by a series of firsts: when Fox and her husband Rob bought it in 2015, the year-and-a-half makeover that followed completely upended any renovation rules. The house was turned upside down, to start: the master bedroom and adjoining dressing room are now downstairs, while the kitchen and sitting room are upstairs. "We liked the idea of having the brightest east-facing morning light coming into the kitchen – so we thought, why not put it upstairs?"
They made the four-bed house into a one-bed; they left the original, raw Victorian lime plaster bare on the walls; and they convinced the builders to create a mid-floor landing bookcase to reveal a secret bathroom. The house had to be completely gutted too; rewiring, replumbing, replastering, an insulation overhaul, new windows and layout changes were all part of the project.
And while renovating a home is nothing out of the ordinary, it's the growing trend on Instagram to document the process from top to tail that is. Edging over the six million mark, home renovation posts are a thriving corner of the platform. The visual appeal of following someone's house-build from rubble to riches is gratifying, as is the appreciation for the honest home truths around the hardship it takes to get there. It's a welcome reality check from Instagram's seemingly perfect, highly stylised ways. And Fox was among the first Irish Instagrammers to gain a significant following on the platform when she retrospectively started documenting the renovation in 2021.
"I was off work because the schools were closed during the pandemic, and like most people, I had more time on my hands. I was really interested in and inspired by other interior accounts and home makeovers, so I thought, maybe I could give it a go. So I started with a few before and after posts, and very quickly I started connecting with people who had the same passions, and that encouraged me to keep going and it grew from there," she explains as we sit in her kitchen, which is characterised by a fresh, open feel, a Grace Henry painting, and shelving teeming with books.
It's the ripping-up-the-rulebook approach to renovation that made Fox's account interesting, but her eclectic, fantasy-like interiors style of old-meets-new is a strong sell too. Original features like floorboards, doors, cornicing and shutters were saved, as was the original lime plaster in the dressing room and upstairs – Fox and her husband spent their weekends during the renovation stripping back five layers of wallpaper to reveal the original plaster.
"The builders thought we were mad. They hadn't seen it done before..the layers went right down to the original dark brown Victorian wallpaper and apparently they used horse glue – don't ask me," she laughs. But keeping as many original features intact is something Fox stresses the importance of – to act as custodians of period buildings.
From there, she incorporated contemporary touches. In her dressing room, the centrepiece is a hot pink neon light illuminating the Irish word for magic: 'Draíocht'. Fox drew on Vivienne Westwood and AllSaints boutiques as inspiration for the room: "For me, a lot of inspiration goes into my subconscious, so when I visited those stores in London they stayed with me. I loved the industrial look of the All Saints store and Vivienne Westwood's quirky animal references and neon lights."
Meanwhile, the secret bathroom teams antique and contemporary pieces: a new Kohler basin is mounted on an antique gilt-edged table Fox sourced at an auction. The bathroom is by far the most fascinating – a secret room hidden by a bookcase is a pipe dream for most, so what pushback did she face from the builders?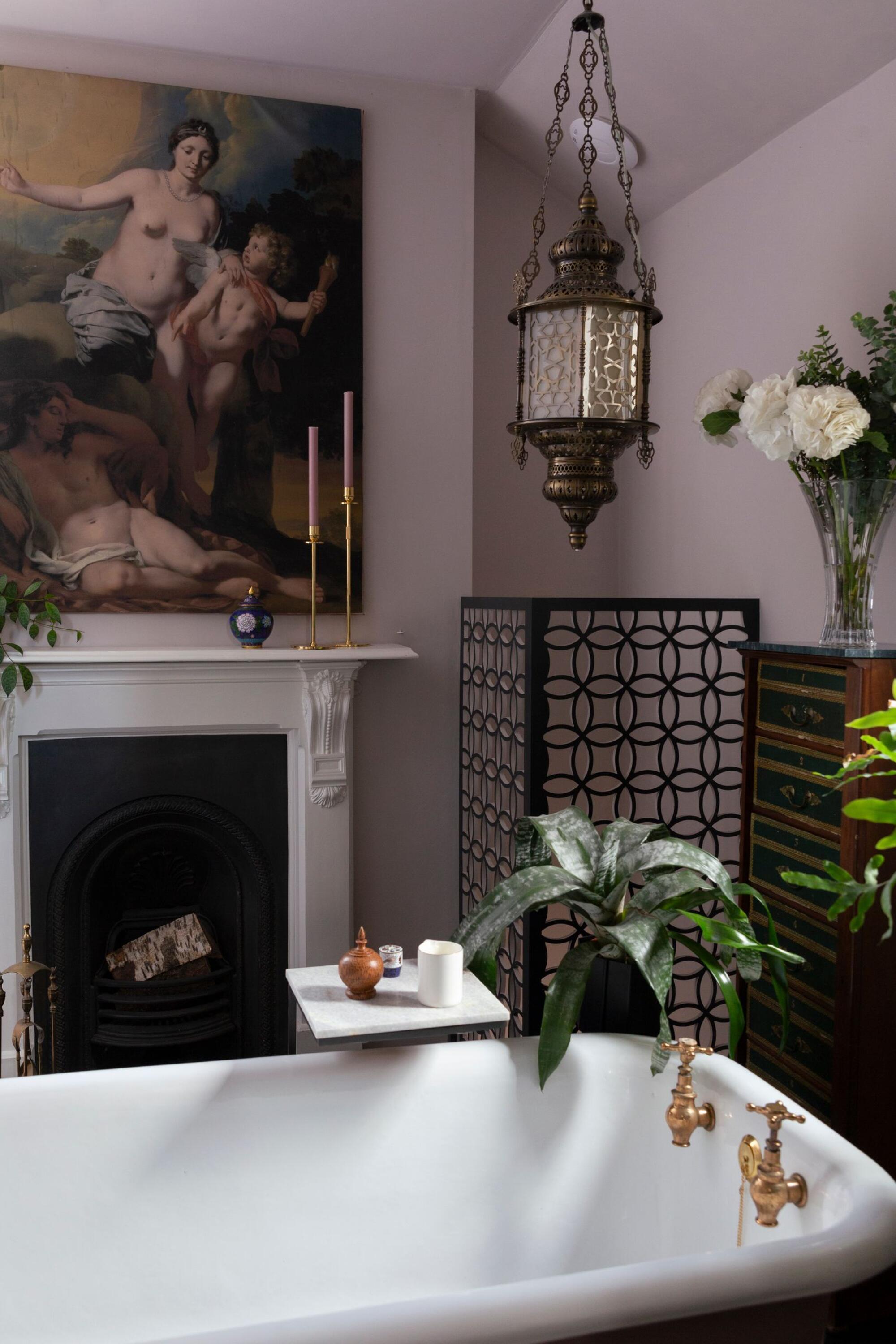 "Initially they thought they couldn't do it. The joiner had never done anything like it before, the mechanics of it closing flat and holding books meant it needed special hinges." Inspired by the magical portals of The Lion, the Witch and the Wardrobe and Alice in Wonderland, Fox's inner child guided her decision-making.
The room that captures the most love on Instagram, though, is what Fox calls the 'garden room'. It was the last room to be finished, acting as a makeshift storeroom until it became a home office for her husband (who works in IT) during the pandemic. A large square window dominates the room's back wall, framed by indoor foliage that meets almost perfectly with the outside, rewilded garden. One video Fox posted of the room on a June evening has over two million views.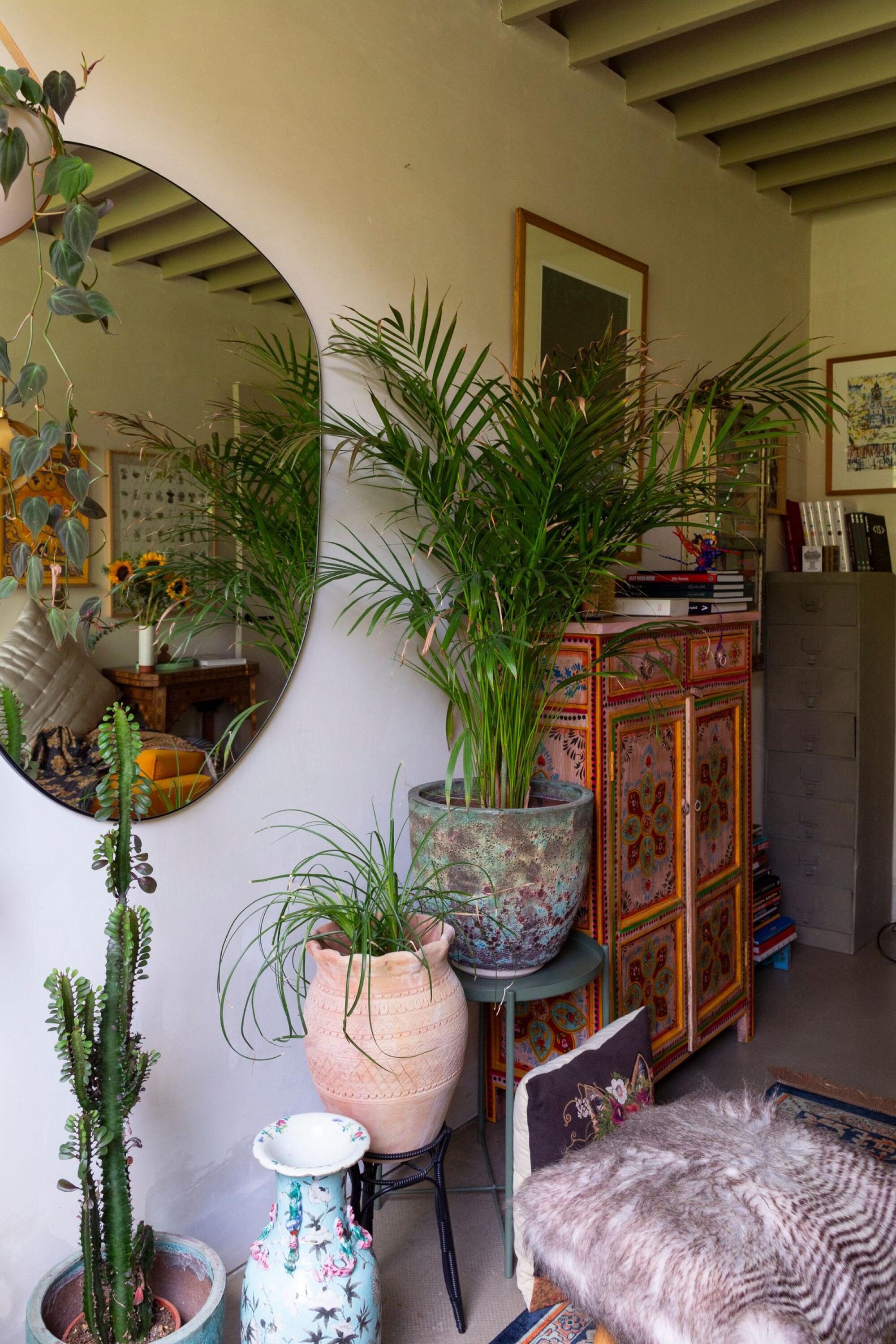 "It's completely bewildering. I never foresaw that interest, but it's very flattering," she smiles. With 82,000 interiors-loving followers, I wonder if she ever foresaw the interest full stop.
"No way, I've kind of switched off from the numbers, I can't really process the interest. It's really encouraging, but it was never about an audience really, it's something I just really enjoy doing," she muses. And it's a way of paying it forward too, because in the renovation's early days, Fox looked to other Instagram renovators and interior buffs for guidance. Now, she fields questions from followers about sourcing furniture and materials, antique-hunting, costing and tradespeople.
She's honest about the complexities of a renovation too: "Our budget was pretty limited, and it went almost exclusively on properly insulating the house. There were some unforeseen problems too like rotting beams in our roof, that was an unexpected cost, so we didn't have much in the budget left for decorating.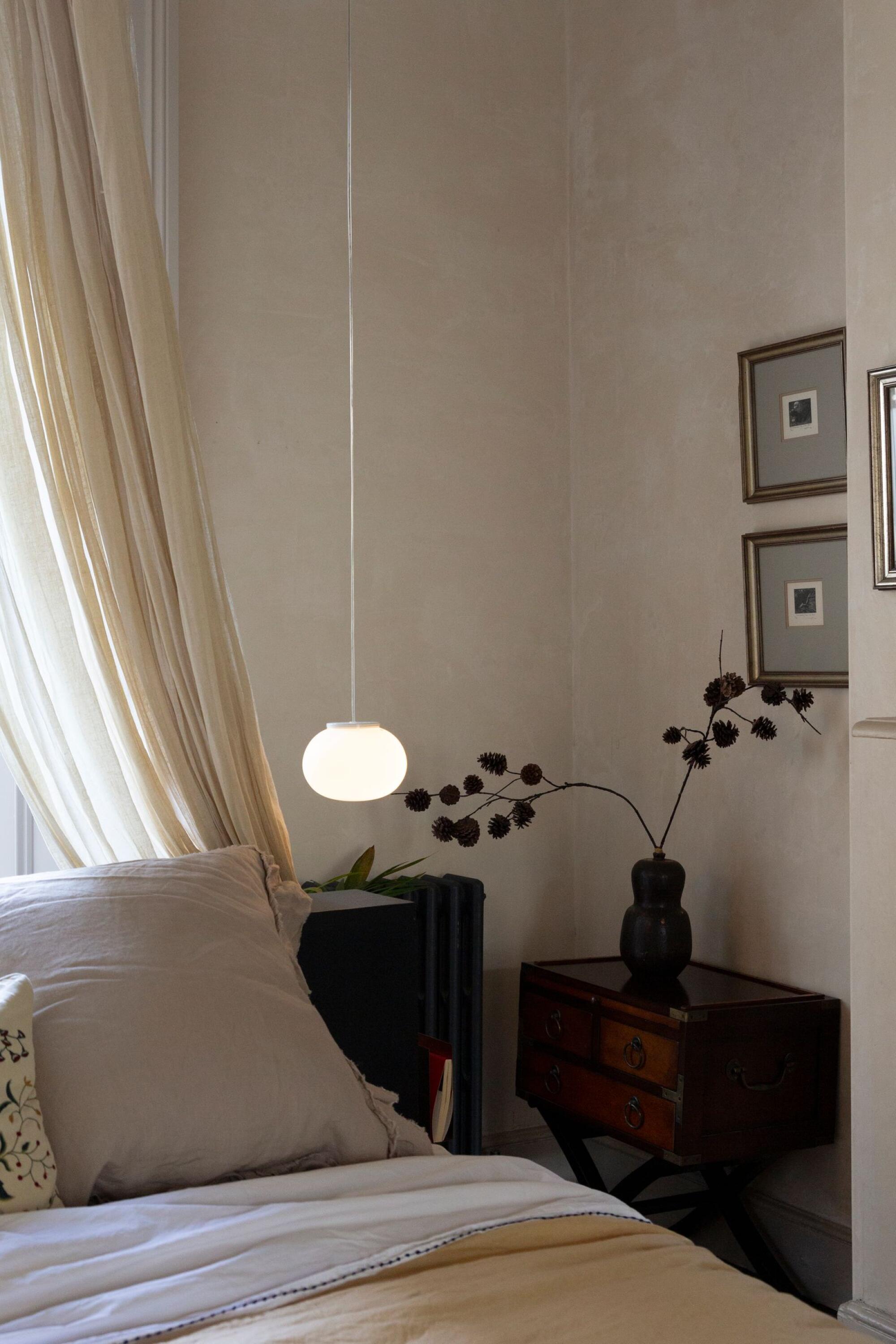 "We did as much as we could ourselves, like the painting – every weekend for six months we painted. We moved in without the house fully furnished, and a lot of jobs had to wait until we could afford them," she says. Tackling the garden, for instance, is still on the list.
Easy company, our interview culminates when I ask Fox what project she's mulling over next: "I've lots of ideas. I'd love to convert the attic into a west-facing balcony. Or there's an old printing press in the garden that I dream of turning into a spa sanctuary or a ceramics studio. You never know, I live in a fantasy world so it might happen."
You can follow Mona Fox' renovation and interiors journey @the_foxed_house
The Foxed House favourites: the three objects that spark joy for renovator Mona Fox