Design
Salma Hayek wears custom Irish design to the Toronto International Film Festival – here's everything you need to know
The actress and producer wore a white floor-length column dress custom-made by Irish fashion label Standing Ground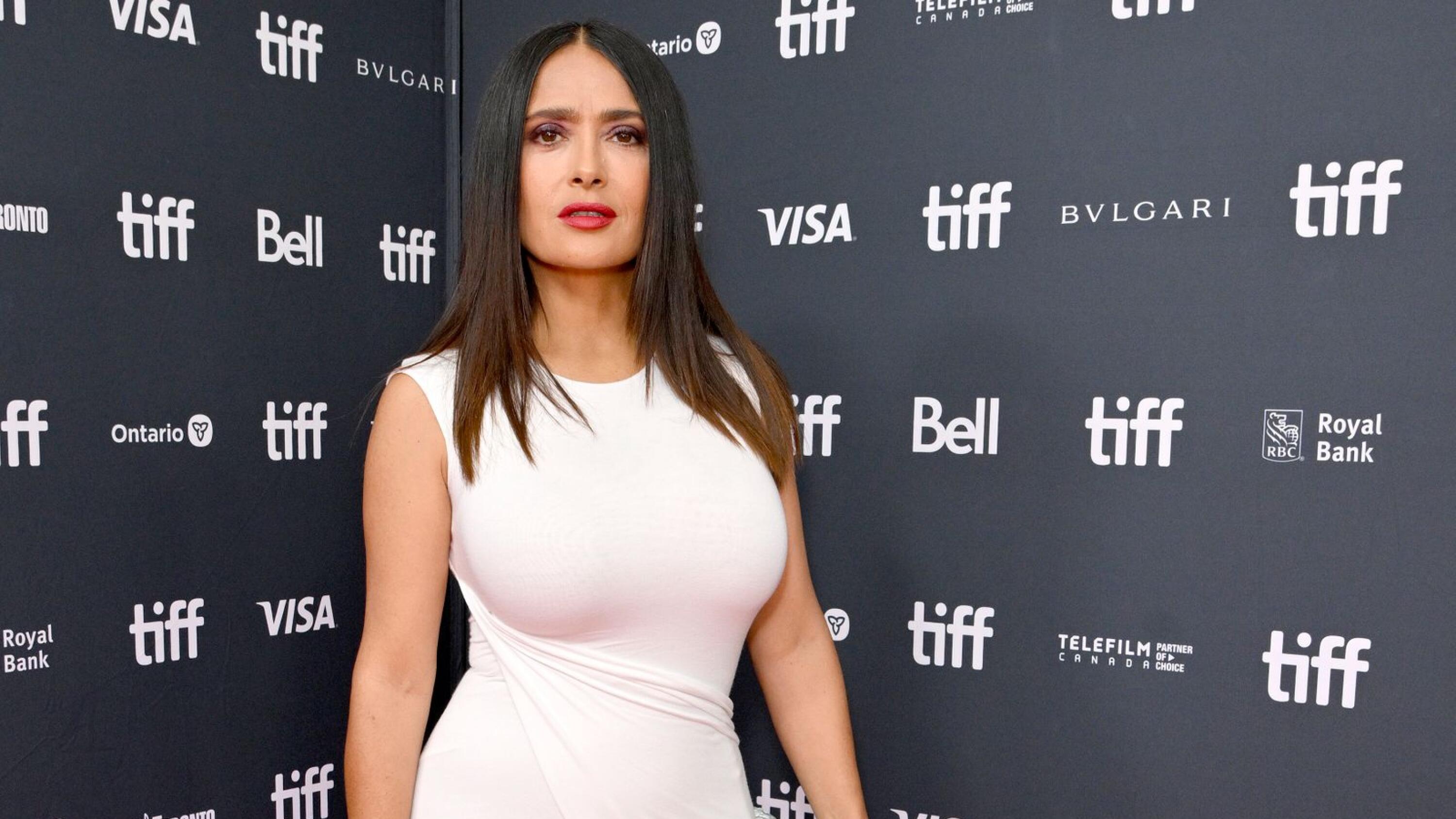 When Salma Hayek graced the red carpet at the Toronto International Film Festival this week wearing a crisp white, floor-length column dress with a sculptural fabric twist along the bodice, she was instantly quizzed by a reporter to explain the look.
"It's a really good one," she said, before referencing the "very talented" Irish designer responsible for creating it. Designed by Clare-born and London-based Michael Stewart, the founder of Standing Ground, the dress featured classic hallmarks of Stewart's design principles: a focus of form and fit, deceptively seamless silhouettes, and columnar shapes.
The dress was selected by her stylist Rebecca Corbin-Murray – who also styles Florence Pugh, Lily James, and Priyanka Chopra Jonas – and it was paired with a mint green and white woven clutch.
Stewart graduated from the Royal College of Art in London in 2017 and established Standing Ground in 2021. He was later picked up by Fashion East (a non-profit designer support and showcasing scheme) and he made his London Fashion Week debut in March this year as part of the spring-summer roster of shows.
Attended by Irish Tatler, he explained his brand's identity to a room full of fashion press on the day of his debut: "Everything I make has craft at its centre..it's very important for me to cut for the body.
"Everything curves and follows the form of the body and I think that's a really nice modern way of approaching it. Everything twists and forms around the form. You can see where things are considered, but it starts with the body."
Hayek was at the Toronto International Film Festival for the premier of El Sabor de la Navidad on Wednesday. The film was produced under Hayek's company Ventanarosa, which she launched in 1999 with television producer Jose Tamez.
The upcoming Spanish-language Christmas film centres around trans acceptance in a Mexican family with the official release date yet to be announced.