Fashion News
Mulberry celebrates 20 years of the Bayswater
The anniversary of the iconic bag has been marked by a new campaign and three new styles
Much has been made of the recent resurgence in so-called Y2K fashion – late 90s and early noughties nods that may or may not always be welcome, biker shorts and bare midriffs a case in point – but great design always lasts and Mulberry's Bayswater bag, born in 2003, has aged better than most. First dropped when Blackberry's were the thing, (Facebook wouldn't launch for another year); denim was low-slung; the Black Eyed Peas' Where is the Love? was on every music station; you could smoke inside and Madonna, Britney, and Christina kiss on stage at the VMAs, the Bayswater was the 'IT' accessory, and remains one of Mulberry's best-selling styles.
Taking its name from the west London neighbourhood, at the time of launching, the Bayswater became an instant hit with the noughties style set. Sienna Miller, Alexa Chung, Rihanna, and Kate Moss – whose personal Bayswater was included in the 2020 V&A exhibition Bags: Inside Out. It also got its own TV spot, cameoing in the original Gossip Girl. In recent years, the bag has been rebirthed with a new audience snapping up heritage Bayswaters through The Mulberry Exchange, the circular economy initiative designed to give further mileage to pre-loved pieces.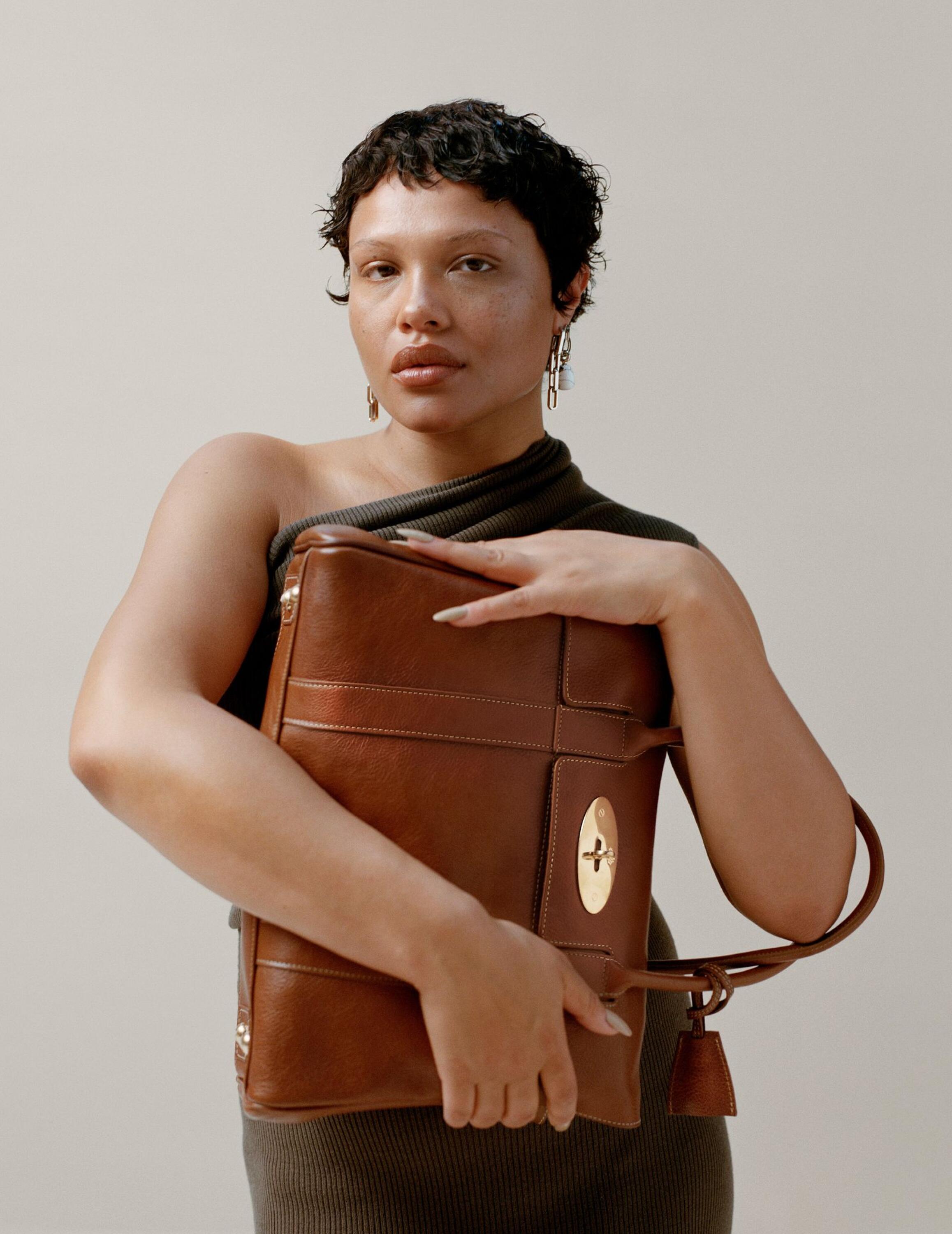 Always recognisable with its signature Postman's Lock, the Bayswater's design has evolved over the years with Zipped and Mini iterations joining the family and since 2022, they have been crafted from environmentally accredited and carbon neutral leather, which is incidentally a requirement implemented across all Mulberry bags. In 2022, the brand continued its sustainability push with a Life Cycle Assessments (LCA) on all its core styles, including the Bayswater with the aim of understanding and identifying areas of potential improvement to further reduce its carbon emissions.
As part of the 20th anniversary, three new styles have been introduced: the East/ West Bayswater; the North/South Bayswater Tote shoulder bag; and the Zipped Bayswater Tote, a hold-all with multi-zip detailing. The brand has also added Geranium Pink, Acid Green, and Pigment Blue versions while the Mini Bayswater now comes handmade in Raffia.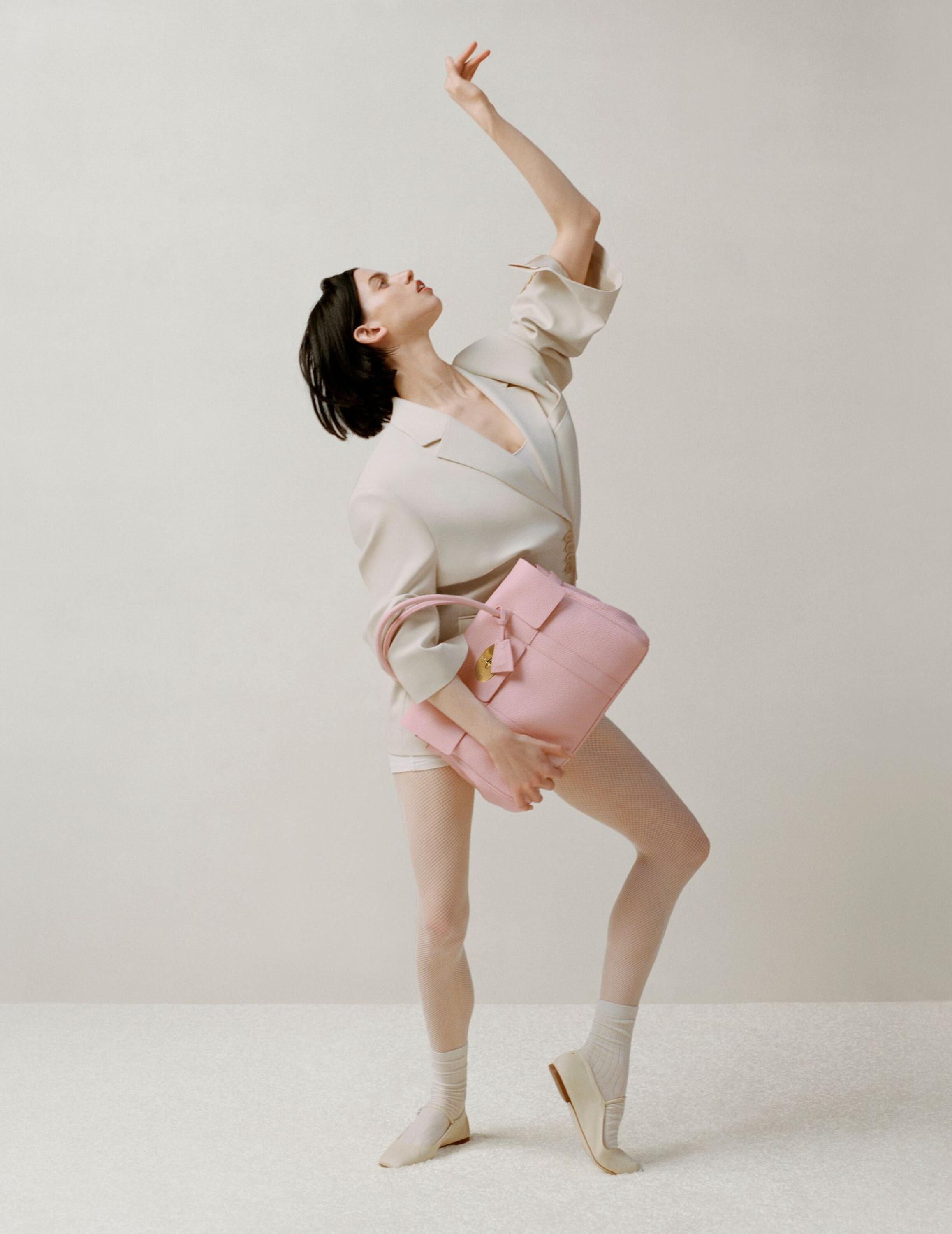 The campaign (shot by Ronan McKenzie, stylist and photographer who recently launched the independent magazine Hard Ears, and styled by Eliza Conlon, stylist and fashion editor at The Gentlewoman) features new and pre-loved styles and stars American model and actress Lily McMenamy, Brooklyn-born model Alva Claire, and Laura Morgan among others.
"The Bayswater embodies our Made to Last ethos," says Mulberry CEO Thierry Andretta, "which is one of the reasons why after 20 years it remains an emblem of enduring style and continues to be one of our best-loved designs"