Beauty
Laura Kennedy's top 20 beauty buys of 2023
Irish Tatler's beauty columnist reveals the very best of beauty in a year of anticipated brand launches and new beauty spaces in Ireland
This was the year the beauty industry really bounced back from the pandemic. Growth in both the mass and luxury beauty markets is only predicted to continue, with beauty and personal care valued at more than €593.2 billion globally in 2023.
Some big brand launches reached our shores this year. There is increasing awareness among brands that the Irish beauty consumer is informed, enthusiastic and willing to part with their hard-earned money for a compelling brand story and a high-quality product.
It's no coincidence that big US and British brands are setting up camp here. The result for Irish beauty fans is increased choice, more sophisticated formulations in both the affordable and luxury categories, and a veritable online and in-store playground of beauty as Irish retailers like Brown Thomas invest in expanding their brand offering and beauty spaces. Sifting through this year's launches to find the best has never been harder, but (luckily for me) someone has to do it.
Cloon Keen Aesthetic Lily Candle, €45, cloonkeen.com
When done well – which is rare – a white floral fragrance is ethereally light and silkily indulgent. So many miss the mark with an acrid heaviness which can be headache-inducing. This Irish candle is perfection, simulating the milky freshness of a bouquet of lilies, spiced with ginger, and grounded with warm wood.
Foreo Peach 2, €399, currentbody.ie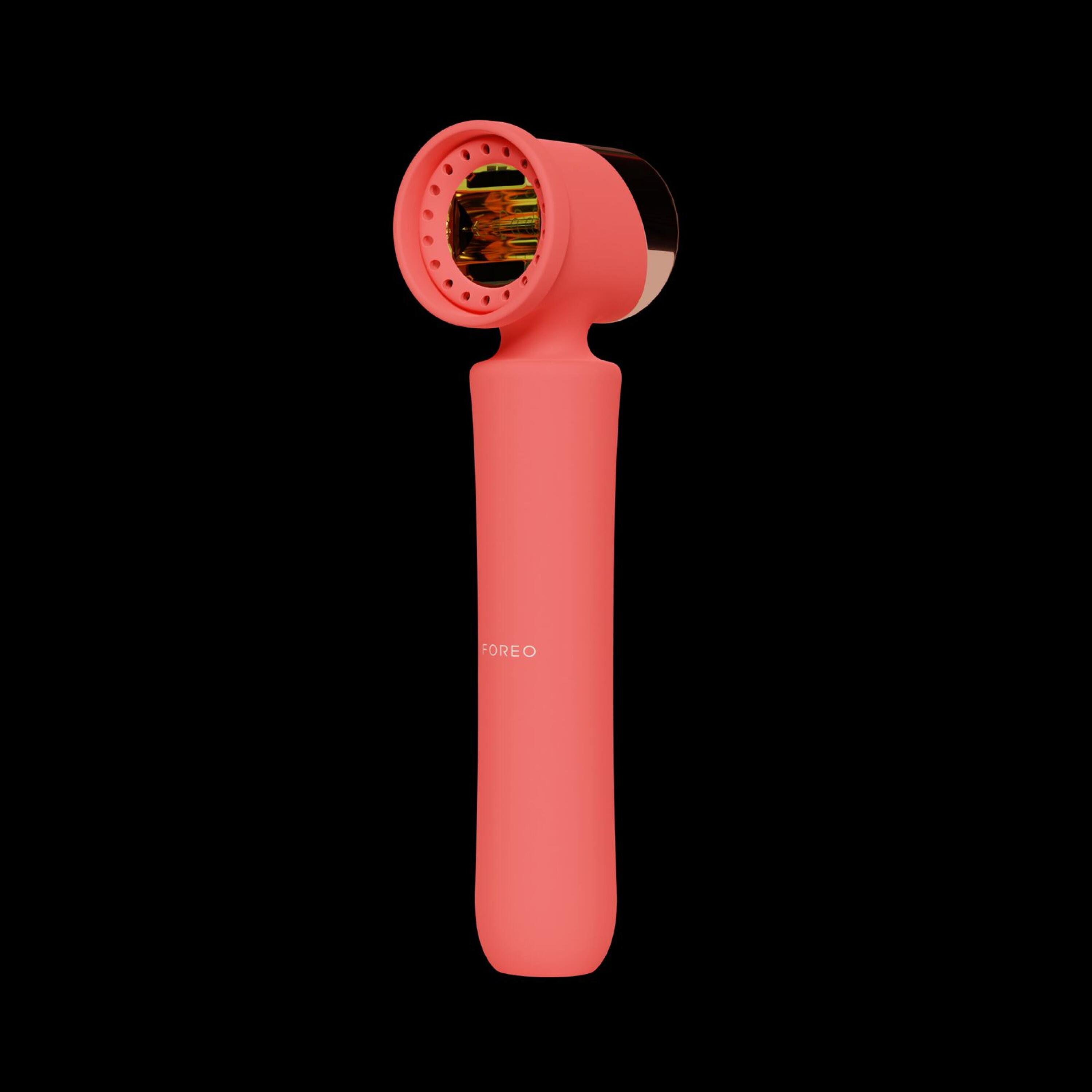 At-home Intense Pulsed Light (IPL) hair removal was made so much quicker and easier this year with the launch of this light, portable device. It has a huge treatment window and cools the skin as it works, ensuring you can treat large areas speedily.
Jones Road Beauty Sparkle Wash in Midas, €24, jonesroadbeauty.com
The brand owned by famed makeup artist Bobbi Brown launched in Ireland last spring. There are countless excellent products in the range, including this sparkly neutral eyeshadow. All are easy to apply, subtly enhancing and ideal for mature skin, though they can be used by anyone.
Laneige Lip Sleeping Mask, €24, spacenk.com
Cult skincare brand Laneige hit Irish shores through Space NK this year, bringing their beloved Cream Skin range and lip masks with them. This mask is utterly cocooning and soothing. Used nightly, it eliminates tight, dry winter lips.
Kosas Revealer Skin-Improving Foundation, €40, spacenk.com
I love everything about this foundation apart from the name, which overreaches. This is forgivable though in a base which caters to all undertones, is buildable to medium coverage, and leaves skin with a silky, airbrushed glow that is exceptionally flattering. It's best applied with a damp sponge.
The Smooth Company Smooth Stick, €15, thesmoothcompany.com
It is very challenging to emulate the sort of perfect, flyaway-free ponytails you'll routinely see hairstylists like Chris Appleton or Andrew Fitzsimons creating on celebrity clients. This Irish product is a miraculous shortcut, flattening baby hairs for perfect smoothness. I did find it left residue in the hair once brushed out, but I don't mind paying that price in exchange for a perfect pony.
Hair by Sam McKnight Cool Girl Barely There Texture Mist, €31, brownthomas.com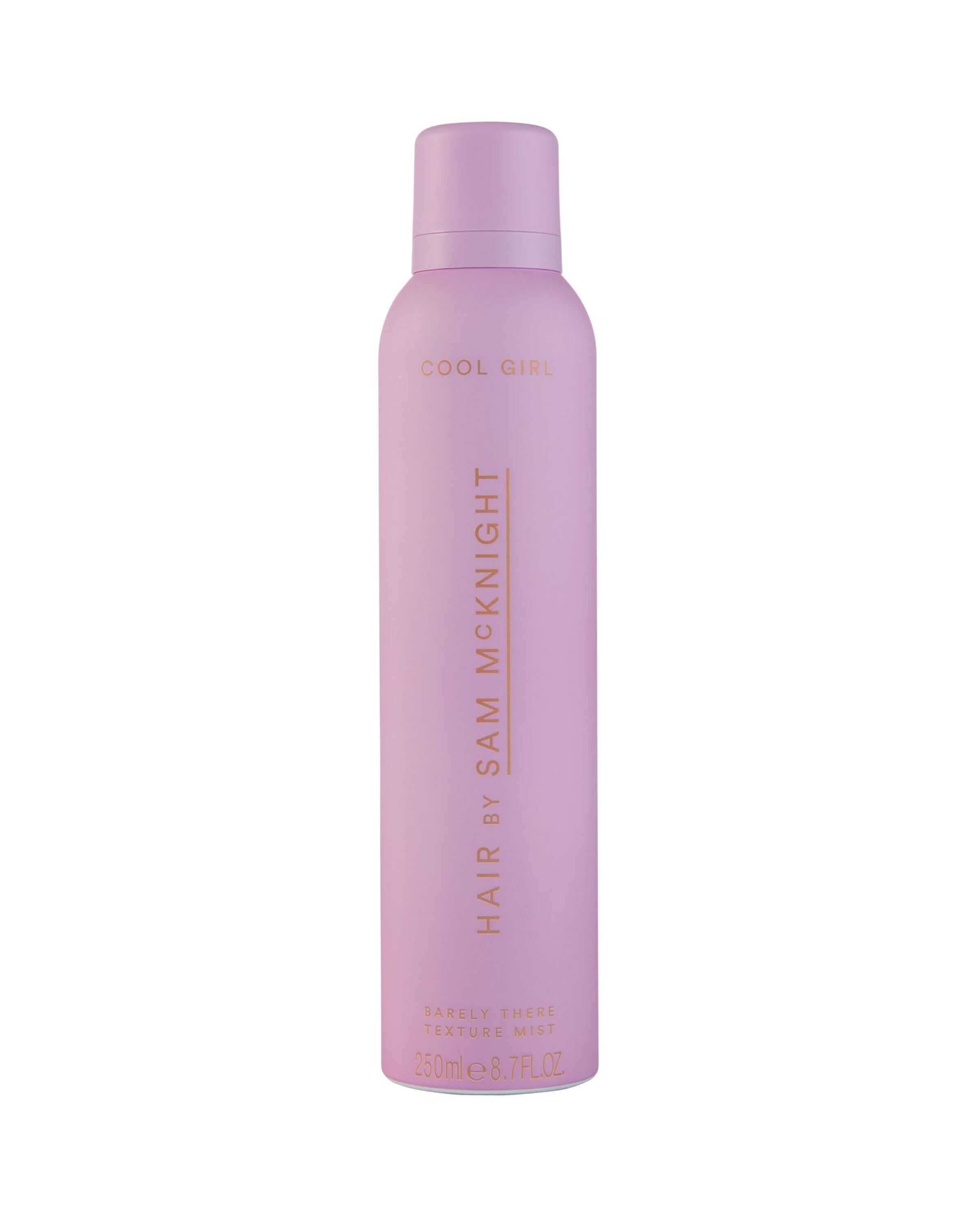 McKnight has worked on everyone from Princess Diana to his friend Kate Moss (you'll see him using this product in her hair a lot on social media). This is that effortless, cool undone hair in a can. Best on hair you've put a bit of a wave into – even on day two – it gives both mass and root lift without crunchiness.
Sculpted by Aimee Hydra Tint Moisturising Tinted Serum, €25, sculptedbyaimee.com
Aimee Connolly's brand has exploded in reach and range over the last year. She has a knack for seeing where beauty is going and prioritises formulations more commonly found in Korean and Japanese products. Hydra Tint is beautiful and will work for all skin types but the very oily.
Skin Rocks The Cream Cleanser, €40, spacenk.com
Caroline Hirons' skincare brand was always going to be great, but the cleanser which launched this year – in both fragranced and unfragranced versions – is excellent. Silky, effective, non-stripping and suitable even for inflammation-prone and sensitive skin.
Brow Aid the SOS Brow & Lash Recovery Mask, €33, brownthomas.com
Irish brow artist Kim O'Sullivan's signature aesthetic – fluffy, healthy and big brows – carries through to the brand she launched this year. The makeup products from the range are great but I hold a special affection for this mask, which keeps laminated, colour-treated or stressed brows in tip top condition.
Victoria Beckham Beauty Suite 302 Eau de Parfum Fragrance, €200, victoriabeckhambeauty.com
Black cherry and peppercorn round out this scent from Victoria Beckham Beauty's first fragrance trio, and it really is unlike anything else. Violet, musk and leather make this a scent that plays with gendered expectations. It is something of a tryst in a bottle. Heightened, heady and just a little obscene.
La Roche Posay Cicaplast Serum B5, €45, larocheposay.ie
'Barrier' has been the biggest skincare buzzword of 2023, and this is one of several serum launches which aim to regulate our skin's natural protection mechanism after overuse of active ingredients these last few years. This serum is a fire hydrant for sensitised skin, and works beautifully under makeup – hydrating, plumping and soothing.
Dr Sam's Flawless Moisturiser Intense, €37, drsambunting.com
This brand offers exceptional skincare. Simple, effective and suitable for even the most sensitive skin, this rich cream is perfect for a compromised skin barrier or skin that struggles with sensitivity and peeling after retinoids. It soothes, reinforces and moisturises.
Lisa Eldridge Velveteen Liquid Lip Colour, €26, lisaelridge.com
Liquid Lipstick returned to prominence this year, but not as we know it. The pinching, raisin-dry formulations of the last hurrah of liquid lipstick (circa 2016) are no more. This is a light veil of utterly opaque colour, and nobody does colour quite like celebrity and editorial makeup artist Lisa Eldridge. Try Dragon or Ribbon for a molten red or Fawn for a subtle nude.
MAC Studio Radiance Serum-Powered Foundation, €46, arnotts.ie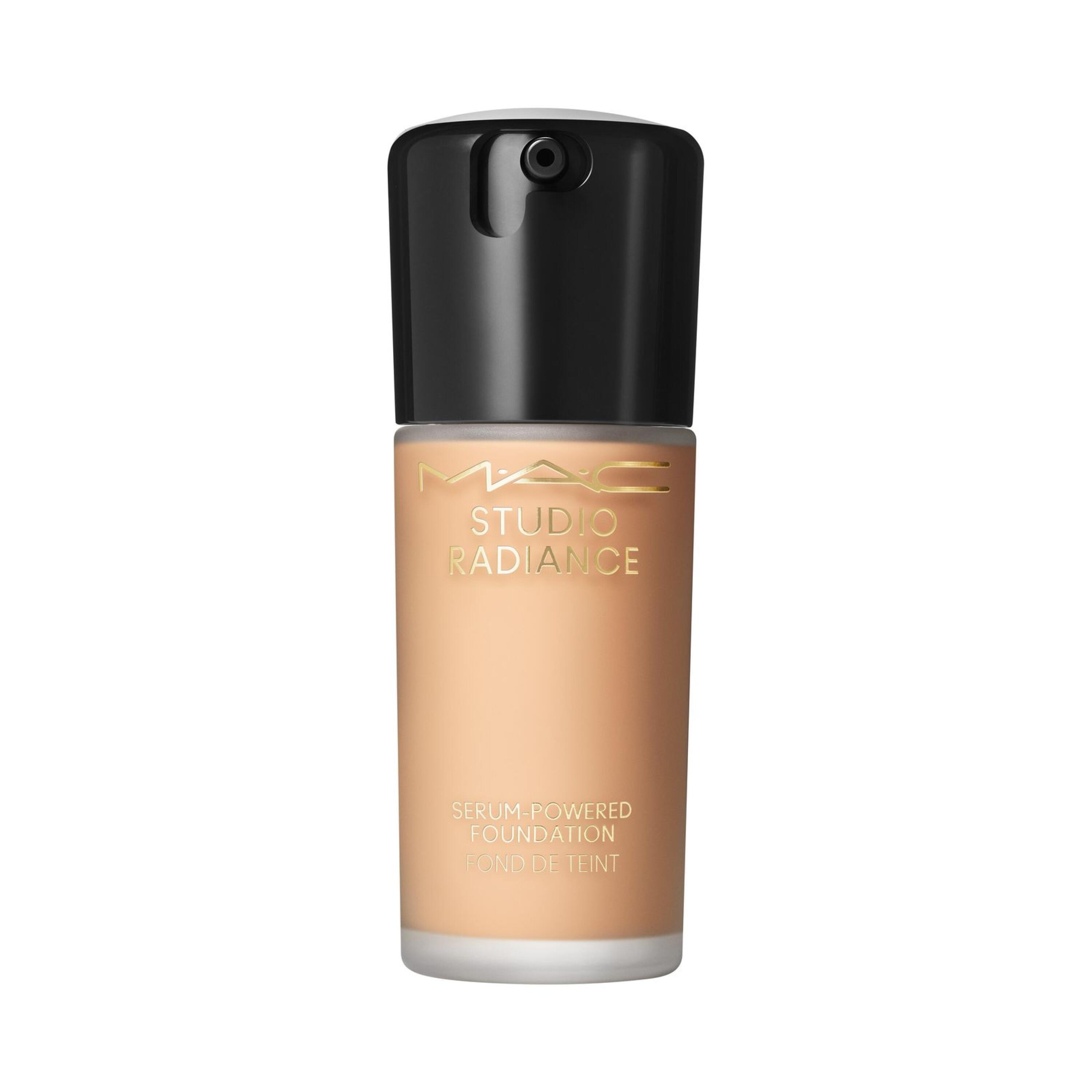 While matte skin may have made a return this season, the grip that glow has had on us this year isn't going anywhere. This foundation is a return to form for the original inclusive brand – 56 shades of cushiony, radiant buildable coverage. It's flattering on all ages too.
The Ordinary Soothing Barrier Support Serum, €20, theordinary.com
The cult budget skincare brand has been relatively quiet this year, apart from the launch of this barrier-reinforcing serum. Its bright pink hue makes it visually unique, but the rich, non-oily texture is even more so. It restores stressed skin and works well under makeup as well as at night.
Vieve Modern Mascara, €28, spacenk.com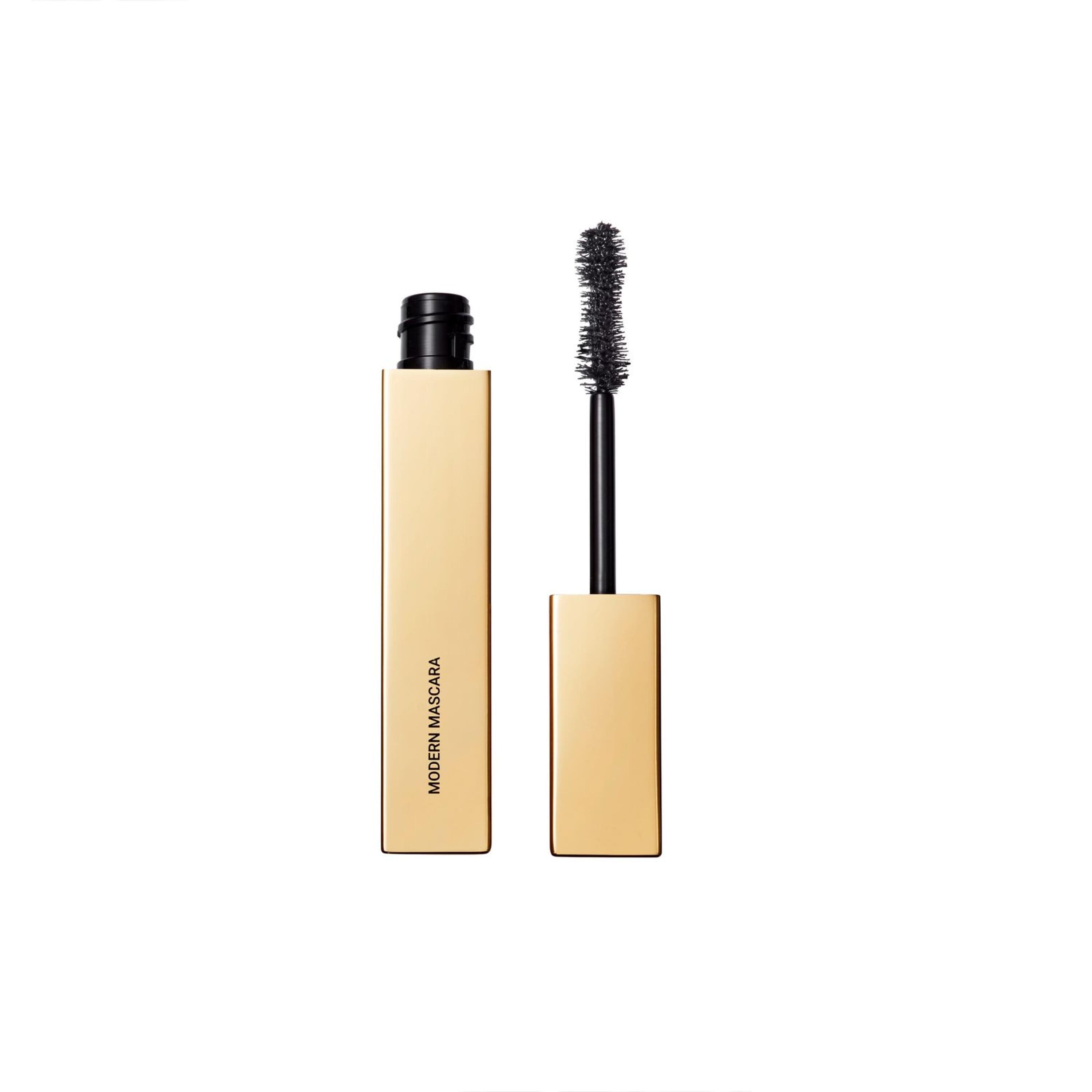 Jamie Genevieve's beauty brand has gone from strength to strength, issuing countless brilliant launches over the last couple of years. This smudge-proof mascara is a real triumph. Intensely pigmented, it features what I consider the best kind of mascara brush – big, generously bristled but with enough definition to prevent too much product sitting and clogging the lashes. It is intensely volumising.
Rhode Peptide Lip Tint, €20, rhodeskin.com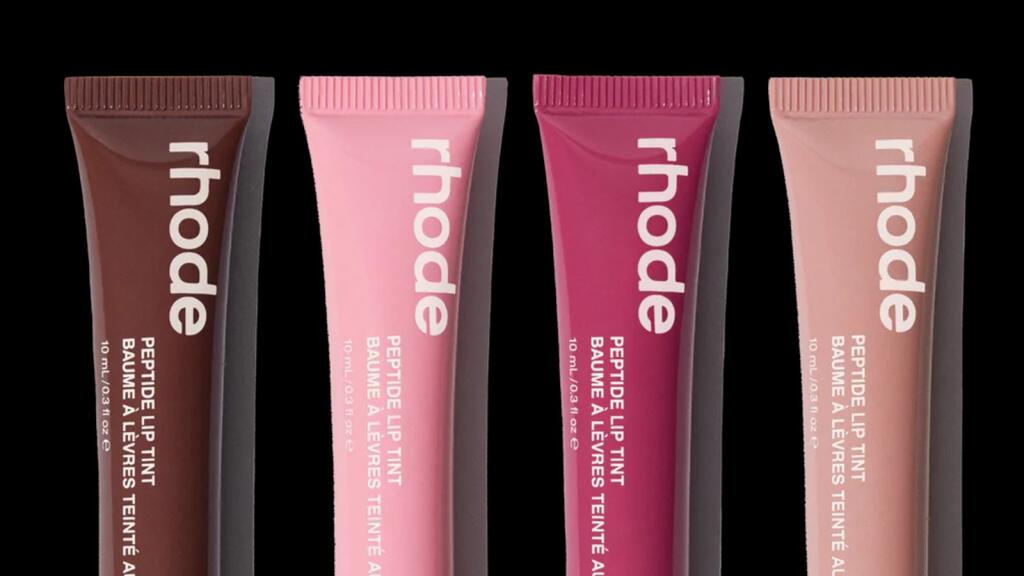 Hailey Bieber's Rhode is a very recent addition to the Irish market but has launched to serious excitement. The lip products are a lovely entry product if you're new to the brand and are very hard to fault. The shades are excellent. The formulation is sophisticated – an ideal makeup/skincare hybrid.
Living Proof Full Volume & Root-Lifting Spray, €32, spacenk.com
Root lift is the holy grail for the fine of hair, but so many products either do nothing or render roots greasy. Spritzed into damp roots, this creates the architecture needed to ensure a voluminous blow dry actually holds without making the hair feel crispy, heavy or oily.
Charlotte Tilbury Hollywood Glow Glide Architect Highlighter in Pillow Talk Glow, €44, charlottetilbury.com
The 'donut glaze' trend had many of us yearning to look more 'krispy kreme donut' than human this year, thanks in large part to Hailey Bieber. Cream, gel and liquid textures were key. In all the hype, this powder highlighter didn't get quite the traction it deserved. For a lasting glazed skin effect, it is excellent.