Partner Content
Introducing the L'Occitane Christmas gift guide – with beauty sets under €30
From its staple 24-piece advent calendar to its 'best of' gift set, find the perfect gift for you and yours this Christmas at L'Occitane
The air is crisp, the streets are adorned with twinkling lights, and there's a sense of anticipation in the atmosphere – Christmas is coming, there's no denying it.
This year, like every year, the festive season is the ideal time to show your loved ones how much they mean to you, with both presence and, of course, presents.
And what better way to do that than by giving the gift of joy? L'Occitane, a brand known for its commitment to natural beauty and sustainability, is here to make your Christmas gifting experience truly special, and want to help you share the love and the goodness that their gorgeous products represent.
A gifting destination
The brand's wide range caters to every budget, making it an inclusive choice for everyone. Whether you're shopping for luxurious skincare or fresh, feminine fragrances, there's quite literally something for everyone.
At the heart of L'Occitane's Christmas message is the idea of giving the gift of joy. This sentiment encapsulates the essence of the season.
It's about spreading happiness, love, and positive energy – something that L'Occitane has been doing for years through its approach to beauty.
With L'Occitane, you're not just gifting a product; you're giving an experience. It's the joy of unwrapping a beautifully crafted package, the pleasure of indulging in luxurious textures, and the delight of feeling refreshed and rejuvenated.
L'Occitane's products are infused with the essence of the brand's values – supporting producers, respecting biodiversity, and reducing waste. In every bottle and jar, you'll find the commitment to making the world a better place.
A sustainable choice
L'Occitane's dedication to sustainability is a gift in itself. The brand's commitment to supporting producers and respecting biodiversity is woven into the very fabric of their products.
When you choose L'Occitane, you're not only selecting high-quality skincare and beauty items; you're making a conscious choice to protect our planet.
By prioritising natural ingredients and sourcing them responsibly, L'Occitane ensures that your beauty routine doesn't harm the environment. Their efforts in reducing waste, utilising eco-friendly packaging, and promoting recycling further underline their commitment to sustainability.
A place for everyone
One of the most remarkable aspects of L'Occitane is its universal appeal. Whether you're shopping for your mum, your brother, your best friend, or even yourself, L'Occitane has something that will make everyone's eyes light up.
From timeless classics to modern innovations, there's a product to suit every taste and preference.
Shop the L'Occitane x Irish Tatler top picks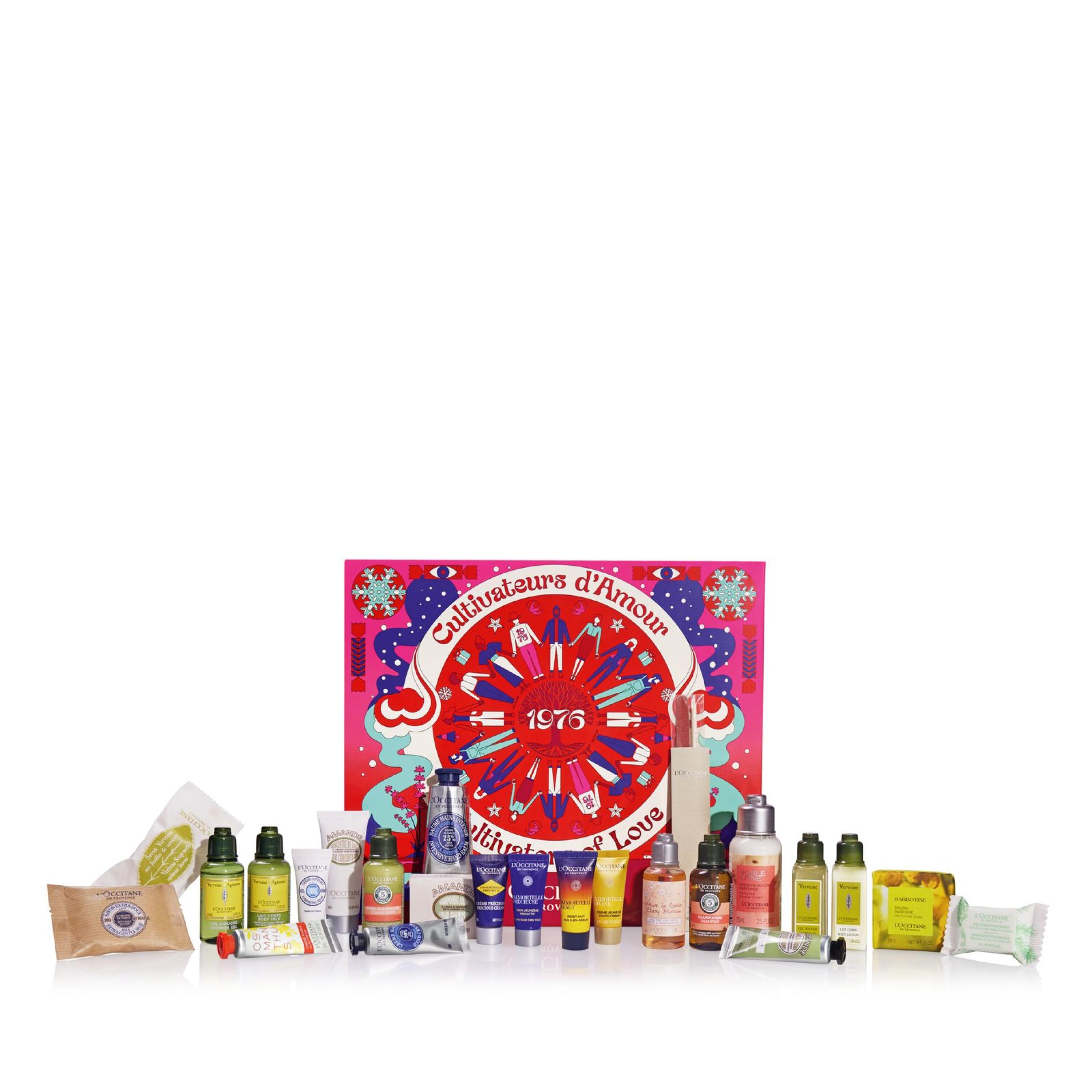 Worth nearly €142, this 24-piece advent calendar is the perfect way for fans of the brand to experience mini's from across the ranges, or for a newbie to the brand to get a taste of everything the brand does so well.
Best Of L'Occitane Gift Set, €79
Combining all of the best body products from L'Occitane in one beautifully presented gift box, this 'best of' really doesn't fall short at any turn. A great all-rounder that's certain to please.
Festive Crackers Collection, €26.50
Ideal as an under-€30 Kris Kindle gift, a small gift for a neighbour or something for an adored colleague, each cracker contains a duo of surprises.
Herbae par L'Occitane Eau de Parfum, €72
This universally loved fresh, floral fragrance of wild grasses, bramble, wild rose and white nettle, this would make a beautiful bedside locker or bathroom cabinet addition.
L'Occitan Eau de Toilette, €59
The men in your life won't be able to resist this luxurious, woody fragrance which exudes energy and confidence.
From us to you
To make your festive shopping experience even more delightful, L'Occitane is offering a special incentive. When you spend €25 or more in-store or online at ie.loccitane.com, you'll receive a Mini Hand Cream Discovery Collection as a free Christmas gift.
This offer is valid from now until December 25, 2023. To claim your free gift, simply mention the magazine page or use the offer code 'ITGIFT' when redeeming the offer in-store. For online shoppers, remember to add the offer code 'ITGIFT' to your basket during the checkout process.
Just to note
As you plan your Christmas shopping, keep in mind that this offer excludes L'Occitane outlets, all department stores, airport locations, and any other independent L'Occitane stockists.
Additionally, please be aware that this offer cannot be combined with any other promotions, exchanged for cash, or replaced with an alternative product. It's only valid in the Republic of Ireland.
To explore more of the L'OCCITANE range, visit ie.loccitane.com or shop in-store now to discover the joy of natural beauty and sustainability this holiday season.