Trends
How to do quiet luxury at work
Even though 'Succession' and its weekly dose of stealth wealth have come to an end, quiet luxury is here to stay — and it's going to change the way we dress at work for years to come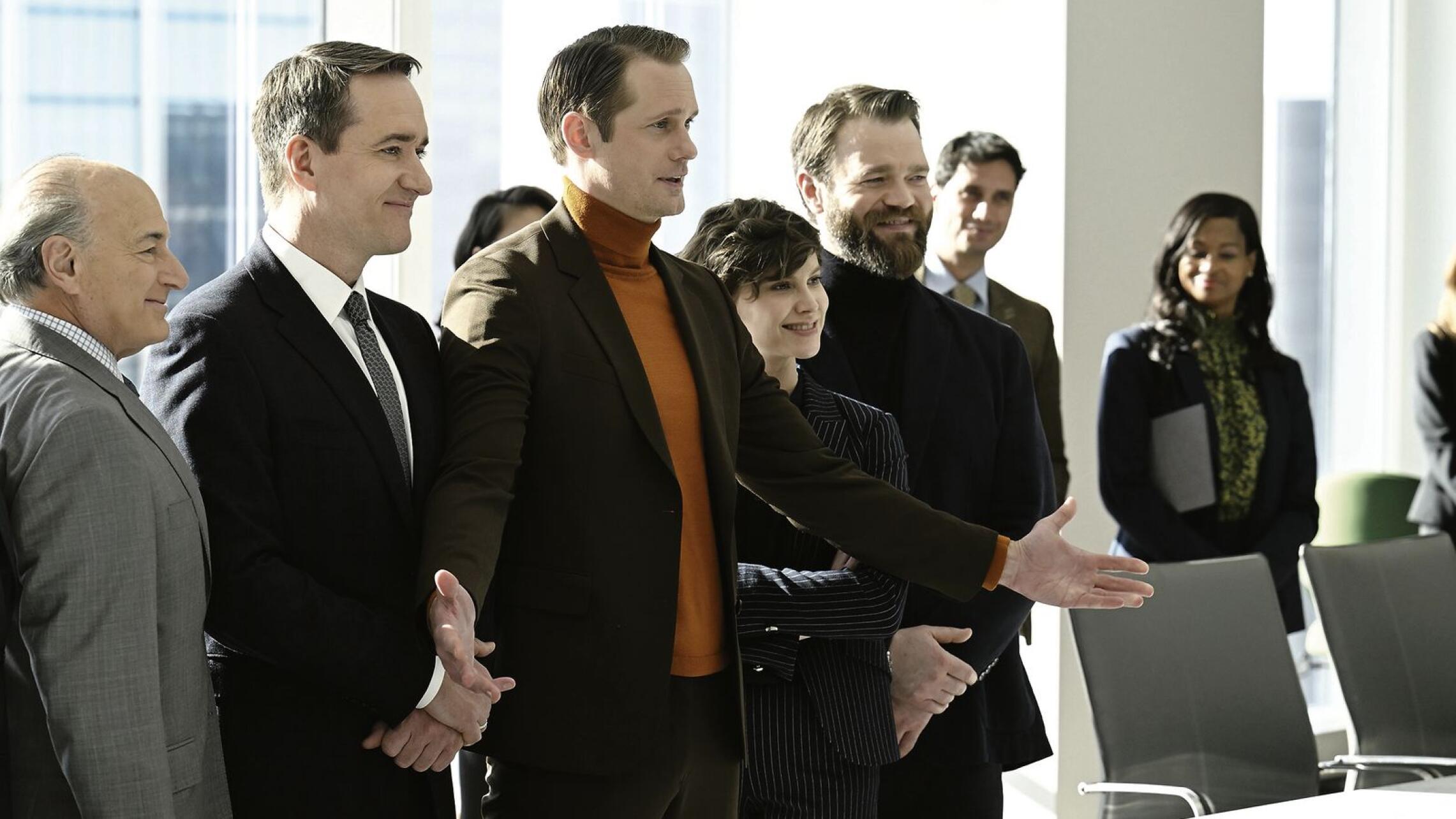 While the concept of "quiet luxury" may be the subject of think pieces and sharply rising Google searches, this is no mere clothing trend. It's a recently coined term for a style that's long been embraced by high-net-worth individuals who dress in designer brands with discretion, eschewing logos for subtle, premium details that speak more to the wearer.
Thanks to prestige TV such as Succession (which featured the character Kendall Roy's €480 black cashmere Loro Piana cap) and TV-TV such as Gwyneth Paltrow's ravenously dissected ski accident trial (and her €4973 green wool coat from The Row), discussion of adhering to conspicuously inconspicuous attire is increasing. And even though the cinematically inspired Barbiecore and Mermaidcore style trends are now dominating the headlines, and Succession and its weekly dose of stealth wealth have come to an end, quiet luxury is here to stay—and it's going to change the way we dress at work for years to come.
In the office, stylists say, quiet luxury can be a code that separates tiers of taste and success. This manifests as a perfectly hemmed shirt cuff that peeps from a suit sleeve just the right amount to allow an investment-grade timepiece to slide out. It's a discreet dress shoe crafted from the finest material, or the layering of natural fabrics in neutral hues from tie to blazer to overcoat.
And yes, it's expensive.
Dressing with quiet luxury isn't about merely looking nice at work. Quiet luxury is about looking nice at work in luxurious clothes from top-tier labels, while remaining resolutely unflashy about it. Which is why picking the right items is even more important.
"The general rule of thumb is to stay away from big designer logos, as well as ostentatious or trendy pieces," says image stylist Mohar Chaudhuri. But given that quiet luxury is all about the details, it may help to have specific guidelines to help you integrate that worldview into your work wardrobe.
Think Long-Term Investment
"Quiet luxury fashion means investing in timeless, understated yet significant pieces that are of superior craftsmanship," says Eric Owes, an LA-based celebrity wardrobe stylist who's worked with Drake and Mick Jagger. Owes is careful to emphasize that refinement need not be boring.
"Jil Sander is rooted in a commitment to '90s minimalism," he says by way of example, noting that this "has enabled the brand to stand the test of time." The label's $1,300 long-sleeve straight-cut shirt or $890 slim-fit straight trousers would work in most any office. Because of the higher costs associated with quiet luxury, there's an implied emphasis on quality over quantity.
"Choose pieces that you can wear for many years. These can be statement pieces or minimal pieces," says fashion stylist Nicholas MacKinnon, who's worked with The White Lotus star Jake Lacy, as well as actor Joshua Bassett and singer-songwriter Maggie Rogers.
Other favourites of Owes include Bottega Veneta and the woven leather goods featured in their recently unveiled Craft in Motion video, as well as Fear of God, an LA-based line founded by Jerry Lorenzo that's known for elevated essentials, including €77 women's leggings and a €110 rib-knit men's polo shirt — both of which are black.
Restrain Your Colour Palette
"Pick colours that are muted in tone or monochromatic, paired with clean cuts," advises Chaudhuri.
Ultimately, quiet luxury is about blending in—or only being recognized by others who can access the same great style heights and speak the same exclusive language. Of course, it requires being tasteful, with an eye toward timelessness. But it's also paying attention to sensory indicators, from the soft embrace of cashmere to the movement of a suit jacket that fits just right.
Chaudhuri often turns to Italian fashion brand Brunello Cucinelli and its coveted cashmere goods. Many people — even if they're not aware of it — have seen Brunello Cucinelli's €430 cotton mock-neck T-shirts, a popular choice for various tech CEOs. The stylist also recommends New York-based designer Nili Lotan and her soft brushed cotton twill collections. For the office, Nili Lotan's oversize poplin shirts (€320) could be easily integrated into a weekly wardrobe.
Another favourite brand: Celine, but specifically vintage pieces from when Phoebe Philo was the Maison's creative director, between 2008 and 2018, such as a knee-length black dress (€573).
"Choose neutral tones, such as beige, taupe, grey, cream, black and white. Avoid flashy prints or overly embellished pieces," adds Owes. "Instead, opt for simple silhouettes with subtle detailing, such as pleats, ruching, unexpected fabric textures and draping."
Tailoring and Fit
"Simple clothes can be the most difficult to wear, so take the time to have your pieces tailored," says MacKinnon.
Working with a brand that offers tailored items — or simply finding a reliable tailor — often makes clothes look more impressive or expensive.
On a quest for perfectly tailored garments, Igee Okafor, a menswear influencer and founder of the style platform Bond Official, turns to New York-based J. Mueser, who offers hand-finished suit jackets (from €1,320), trousers (€500) and shirts (from €223).
For off-the-rack items, Okafor recommends Ferragamo, particularly pieces by creative director Maximilian Davis, whose debut collection with the brand was in September 2022 for the spring-summer 2023 season. Davis offers a refreshing take on quiet luxury, evidenced by €960 chino trousers and a €510 Jersey piquet polo shirt.
To achieve quiet luxury in the office, he also suggests parsing through well-known brands such as Ralph Lauren, Theory and Dunhill —especially for classic suit jackets — not to mention Parisian designers such as AMI, Fursac and Jacquemus, which apply innovative creative direction to a range of items from casual pieces to contemporary formalwear. "Focus on tailoring, fit and the highest-quality fabric," Okafor says.
Use Accessories as Exclamation Points
Often, the biggest (under)statement of quiet luxury comes through items that are essentially utilitarian: the jacket you need for warmth, or the bag that stores your necessities.
"A great coat and a statement bag go a long way in dressing for daily office wear," says style writer and Lust for Los Angeles author Olivia Lopez, citing Celine's Triomphe Bag ($28,600) in a limestone hue of crocodile leather as a powerful purchase.
For coats, she says, "Dress for your body type. Play with proportions."
For example, consider these two contrasting options from Bottega Veneta: a long, slender and form-fitting Coated Cotton Coat in chalk white (€2,910) and an Oversized Fit Embossed Leather Coat (€7,052) crafted from calfskin in the colour henna. Lopez believes the latter adheres to the rules of quiet luxury—even though it's shiny and a looser fit — because of the warm, natural colour, the superior craftsmanship behind it and its lack of logos.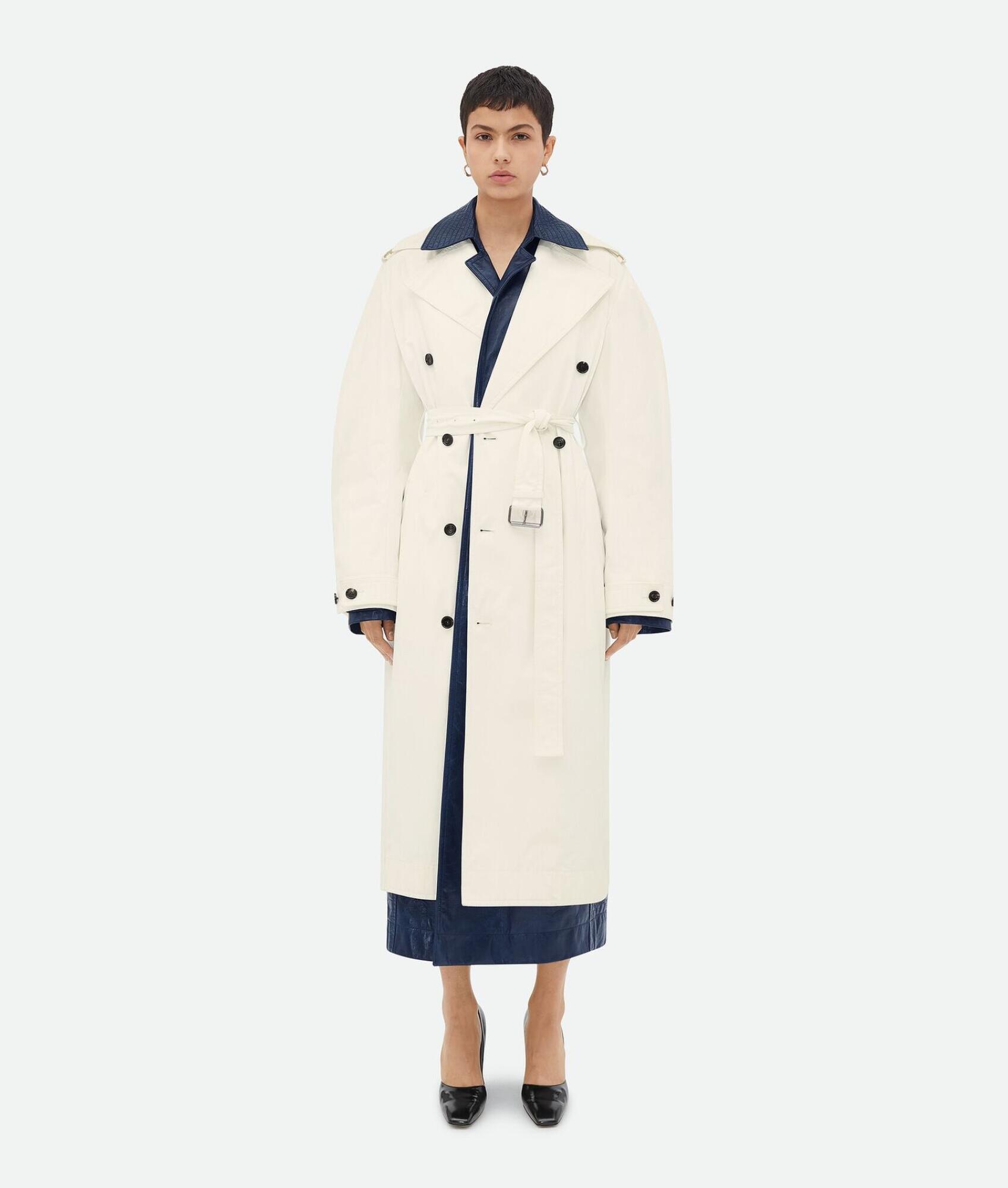 And while one need not be as committed as Okafor to minimalism and colour coding—he's at the point where he prefers not to wear contrasting precious metals like gold and platinum on the same day — do give jewellery extra thought, as it will pop even more against quiet luxury's subdued vibe. "A nice watch, a nice ring, a lovely necklace," he says. "That's where a bit of the personality is showcased."
Chaudhuri suggests incorporating a family heirloom as an office accessory — a necklace from a parent or even a watch someone hopes to pass down. And apply a quiet luxury mindset to grooming, too. "Even nails are trending in the same direction or— even more so — returning to the classics," she says. "Celebrities have been spotted with nude nails called 'rich girl nails,' which is basically a nod to quiet luxury."
As for ties? Don't make them a literal exclamation point: They should blend into an outfit, not distract from it. Despite the temptation to go bold and don bright, contrasting colours, instead choose an elegant neckpiece in a subtle shade, as with Tom Ford's silver (€190) twill jacquard tie, and less bombastic pattern, like the €225 Saint-Honore tie from Hermès.
Put Your Best Footwear Forward
In the office, people tend to underestimate how far footwear can go to telegraph an impression of grace and class. "Opt for a loafer or low boot to avoid cliché corporate dressing," urges MacKinnon.
For women, he suggests the chic Bloc Ankle Boot (€1,100) from Bottega Veneta, The Row's cream-coloured leather loafers (€1,020) and Proenza Schouler's medium orange Glove Stretch Ankle Boot (€620), which features a quietly commanding block heel. For men, MacKinnon recommends Ferragamo's sleek calfskin Ankle Boot (€1,250) or the Emerson Nubuck Loafers (€1,150) with tonal stitching from The Row.
Across all of these options, subtly powerful adjustments to geometries, precise seams and long-lasting materials speak softly about their value.