Partner Content
How female entrepreneurs can seek support for every stage of their business growth
Enterprise Ireland is committed to helping female entrepreneurs and business leaders throughout their career, from fledgling idea to global brand
A healthy business environment is diverse and inclusive, with both male and female entrepreneurs from many different backgrounds and cultures.
Ireland is known throughout the world as a nation of innovators, thinkers and entrepreneurs – and the Irish government is committed to ensuring that tomorrow's business leaders are as diverse as our population.
Enterprise Ireland provides a wide range of supports for innovators and entrepreneurs at every stage of their business growth, and particularly welcomes female entrepreneurs starting or scaling a business.
"It's been recognised over and over again through research that diverse teams are more innovative and perform better as they're more reflective of our population as a whole," says Anna-Marie Turley, HPSU and Entrepreneurship Manager, Enterprise Ireland.
"Women make up 50 per cent of our population; it's important that we make the most of all our people, so at Enterprise Ireland we are committed to helping women start their business, grow their business and scale their business.
"We want to be there to support them in every way at every stage of their journey – and not just financially but also through advice, market research, networking and peer support."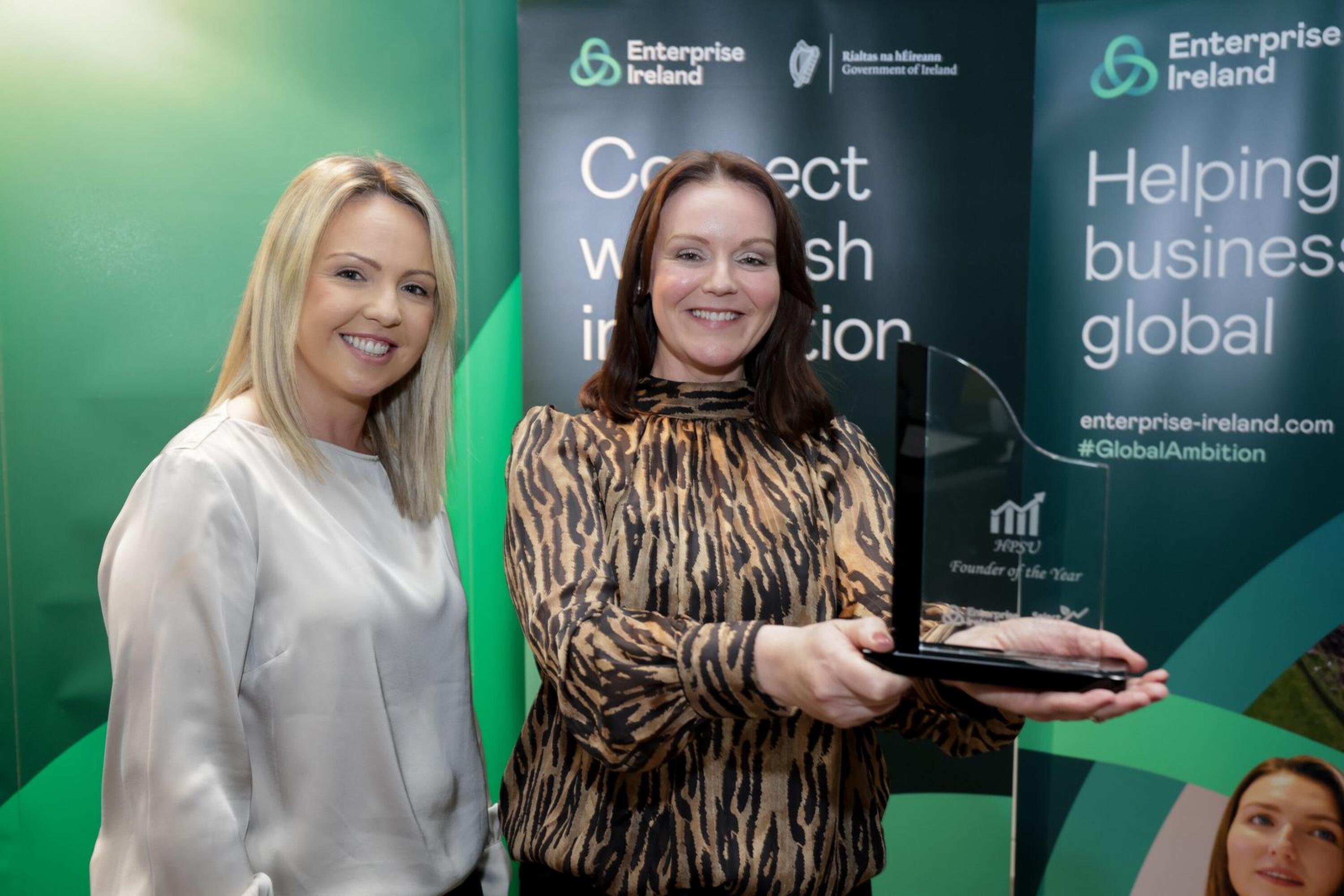 For Sinéad Crowther, CEO of Soothing Solutions, this support kicked in at the very start of her journey. "I was a pharmacy technician and had an idea for a honey jelly lollipop that would help soothe children's sore throats and coughs," she says.
"After my son had an accident, I was determined to stay at home with my children and decided to explore the idea further – which was when I discovered New Frontiers."
The Enterprise Ireland New Frontiers three-phase programme is run in 18 locations around Ireland, and aims to help entrepreneurs move from business idea towards an income-generating and investor-ready start-up.
Not only did Crowther meet her co-founder Denise Lauaki through the programme, but she also used the programme to explore and develop her idea. This has resulted in her innovative product Tonstix being sold in more than 1,400 pharmacies across Ireland, and recently launched on Amazon UK.
The supports offered by Enterprise Ireland helped Crowther, who was named the Enterprise Ireland High-Potential Start-Up (HPSU) Founder of the Year for 2023, start and grow her business – and eventually attract €1.2 million in funding.
For Sonia Deasy, co-founder and CEO of Irish beauty brand Pestle & Mortar, it was Enterprise Ireland's network of offices and market advisors throughout the world that helped her business transform from a small local enterprise into a global brand with 30 employees that retails all over Europe, as well as the US, Hong Kong, China and the UAE.
"As we grew, the Local Enterprise Office helped us with expanding our employment, and as we got bigger, we were introduced to the Enterprise Ireland range of supports," Deasy says.
"For us to scale, we had to go global, and Enterprise Ireland helped so much with looking into new markets. We have five distributors around the world and sell through our own e-commerce store too.
We have received financial support through employment grants and the Market Discovery Fund too."
While Enterprise Ireland is well known for supporting entrepreneurs start and scale a business, they also support women in senior leadership positions in established companies.
Stephanie Leonard is the CEO of Kyte Powertech, a company that designs and manufactures finished distribution transformers in Cavan.
The company employs more than 470 people, the largest private employer in the Cavan area, and contributes approximately €30 million to the local economy.
In 2020, nine members of the management team completed a management buyout (MBO) alongside MML Private Equity to create a wholly Irish-owned organisation for the first time in the 40-plus year history of the plant.
"Initially we had zero knowledge of how an MBO works so our first port of call was Enterprise Ireland," explains Leonard. "Through networking and contacts from Enterprise Ireland we got into contact with the Ireland Strategic Investment Fund, and then MML.
"We were an IDA client and received several grants through them; Enterprise Ireland was able to keep up those grants so it was a seamless transition. That was significant for us."
Post MBO, Leonard says that the Enterprise Ireland supports were invaluable. "We've had a lot of support from our Development Advisors. The last two years have been difficult with Covid and supply chain issues and Enterprise Ireland has been great in keeping in contact and supporting us."
For Leonard, Enterprise Ireland has been instrumental in her transition to becoming a CEO of a global company. "I took part in the Leadership for Growth programme, which was great for networking as well as the content of the programme itself.
I was nervous about stepping away from the company for the programme, but in hindsight it was really beneficial to get that clarity and that space."
While Enterprise Ireland seeks to support all entrepreneurs and company leaders at every stage of growth, for the sake of diversity and a healthy and stable economic environment, it is particularly keen to help women start and scale their business ideas.
To do this, Enterprise Ireland recognises that women need specific supports. "There are so many groups out there now for female entrepreneurs and the passion and determination is incredible," says Deasy. "You literally feel the energy when you walk into the room."
Leonard agrees. "There is no company like us in Ireland and I personally have found the networking events great. It broadens your horizons and every support is hugely welcome in today's tough business environment."
"Enterprise Ireland is committed to supporting the journey of women-led teams starting an innovative business of scale focused on export markets to realising their ambitions and full growth potential," says Turley.