Taking the next step on the 5G journey
The rollout of 5G coverage is well under way and the possibilities that it allows is the focus of Three Ireland's plans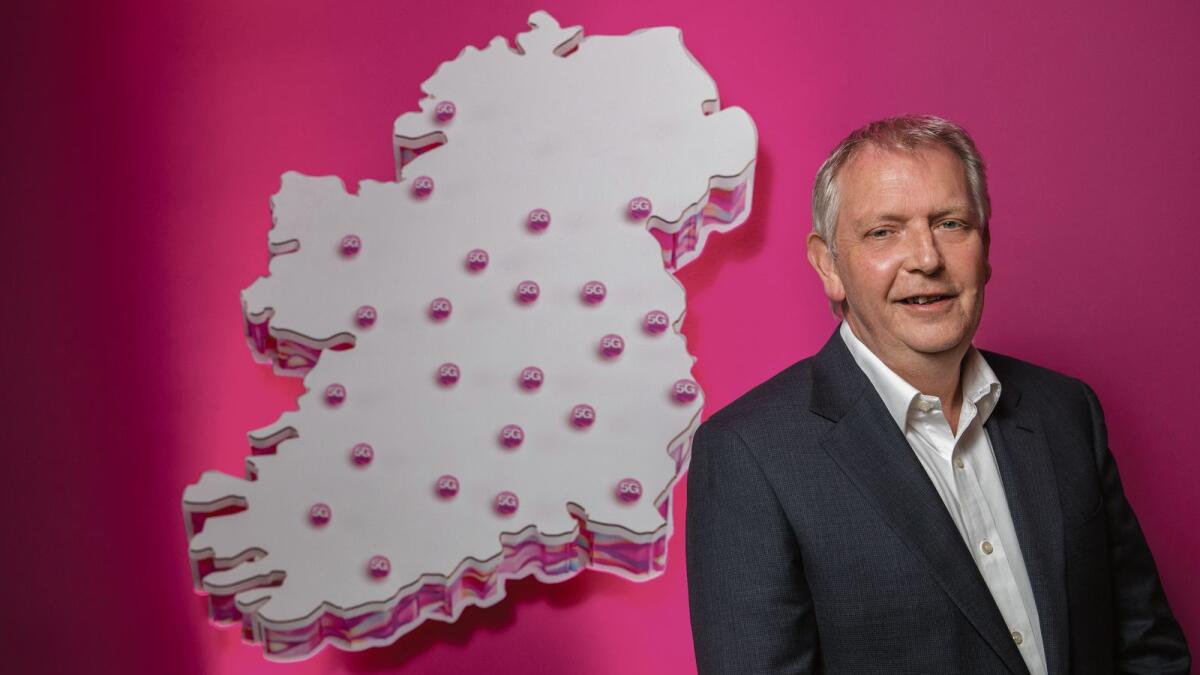 After many years of talk and hype, 5G is finally making its way into the mainstream, and while it's still early days, the groundwork mobile operators have made is beginning to show.
In comparison to 4G, 5G holds the potential to change the way we live and work offering potentially 100 times the speed of 4G, and this is highlighted in Three Ireland's commitment to the technology.
When the spectrum for 5G was auctioned a few years ago, it was the only operator that bought the full 100MHz allocation for the entire country.
Then at the start of the year, it announced a three-year plan where over €100 million a year is invested in the roll-out of its 5G network. So far, it's rolled out 5G in 432 sites across Ireland with a further 500 sites set to be deployed in 2021.
While it is early days, its efforts have been recognised. A recent report from Systemics-PAB, which provides benchmarking services for mobile operators and regulators, found that Three Ireland has outperformed its two rivals Vodafone and Eir in rural areas, and has the largest 5G network in the country.
While coverage in Dublin is evenly matched, it's rural areas where Three Ireland has a clear lead. In 5G coverage covering the number of 1,000 x 1,000 metre squares, Three Ireland covered 2,085 while its closest rival Eir hit 673.
David Hennessy, chief technology officer for Three Ireland, said that part of the reason for this is down to it offering a dedicated spectrum for 5G.
This means it doesn't rely on spectrum sharing – the process of having 5G technology sit on top of your 4G technology and running both at the same time.
"We decided it was really important – for both us and for 5G in the future – that we don't dilute it because you can only get so much capacity from the spectrum you have," said Hennessy.
"Everything we have is dedicated to 5G and what we have is a marked differentiation from 4G performance in general. This is a huge step up where you're getting speeds that are five or ten times faster."
The timing of 5G beginning rollout comes at an interesting time globally, especially for urban areas. The pandemic has pushed people to work from home, with mobile traffic moving away from the offices into suburbs and rural areas.
The pandemic didn't stop its plans from rolling out capacity across rural Ireland and was all part of its efforts to offer a differentiating service.
As Three Ireland carries over 68 per cent of all mobile data on its network, more than all other operators combined, the change in traffic was noticeable.
Initially, the aim would have been to focus on urban areas, but the events of last March meant it looked at deploying more capacity to those areas and servicing them.
"When the initial restrictions were in place, one of the things we saw was a huge jump in traffic on the network, but probably more interestingly we saw a huge shift in demand from where the traffic was," said Hennessy.
"We saw traffic moving away from the city centres and moving into suburban and rural areas. Areas where historically we wouldn't have had a huge amount of demand as more people worked from home."
From a network perspective, there are three different aspects to 5G: the speed, the latency reduction and the connection density. There are many use cases for 5G that can be explored, from supporting Internet of Things devices to offering new types of apps and services that take advantage of the improvements.
Hennessy sees 5G following a similar progression to 4G where its benefits really started to show when a significant number of devices supporting it were in consumers' hands.
"It's when we had a good density of devices on 4G that you saw the great apps being developed on 4G," he said.
"What 4G innovated were things like streaming services so if you look on the network side, about 50 or 60 per cent of traffic is driven by streaming, the likes of Netflix and YouTube, where they moved from being desktop or fixed solutions to mobile solutions."
A major component to Three Ireland's offering is that its 5G services are not limited to a particular type of payment or plan. Anyone who is on the network and has a 5G-enabled device will be able to access it.
As the likes of Samsung and Apple release 5G-enabled devices, and more mid-range 5G smartphones enter the market, there will be needs and expectations to meet.
"Anyone pre-pay, bill pay, business or whoever has a 5G capable device can access the 5G network and that's not the case with our competitors who've limited it to upper-end pay plans," Hennessy said.
"When you see the new handsets coming in and availability across the board, that's going to drive development."
Rolling out FWA
While 5G is gaining much of the attention, there is another area that Three Ireland is investing heavily in.
Fixed Wireless Access (FWA), an alternative to broadband over fibre, is a way of also using the benefits of 5G to deliver faster speeds to homes, something that wasn't quite possible through 4G.
The increased speeds and lower latency can help it deliver a similar, if not better, experience than a fixed broadband service, which can help rural businesses and homes get connected.
In the next few weeks, Three Ireland plans to launch a self-installed FWA service for the home. By delivering a 5G router to your home, and providing coverage checks to make sure the user has good service, it aims to give rural homes a way to access high-speed internet and be another option alongside fibre broadband rollout.
It will also help Three Ireland in the overall rollout as the more the network densifies, the more areas that will be covered.
"5G is a hugely efficient last leg, so from the base station into the house and by using FWA technology, you know how much capability you need in the area," he said. "You need the type of service levels you need to provide and adjust accordingly.
"We're really excited about FWA because you're talking about hundreds of megabits per second of connectivity [for everyone], which is just a fantastic service for people who historically might have only been able to get a dial-up-type service."
All of this will be important as we prepare for life post-pandemic. No matter what form it will take, there will be more people wanting to work remotely, be it from home or remote working hubs.
In the case of rural areas, the infrastructure for fast connectivity will be crucial, especially since services like video calls are now the norm thanks to Zoom and Microsoft Teams.
"The sense is, from the lockdown, everyone has learned how to work from home, and I don't think that will change in the future," said Hennessy. "This will be another competitive force in these rural areas.
"The national broadband plan is fantastic, and is going to play a huge role in rural areas, but also having 5G mobile networks and 5G FWA adds competition and that can only be a good thing."