Sponsored
SMEs leading by example with sustainable practices
Sustainability is a vital part of businesses nowadays and SMEs across all sectors in Carlow are leading by example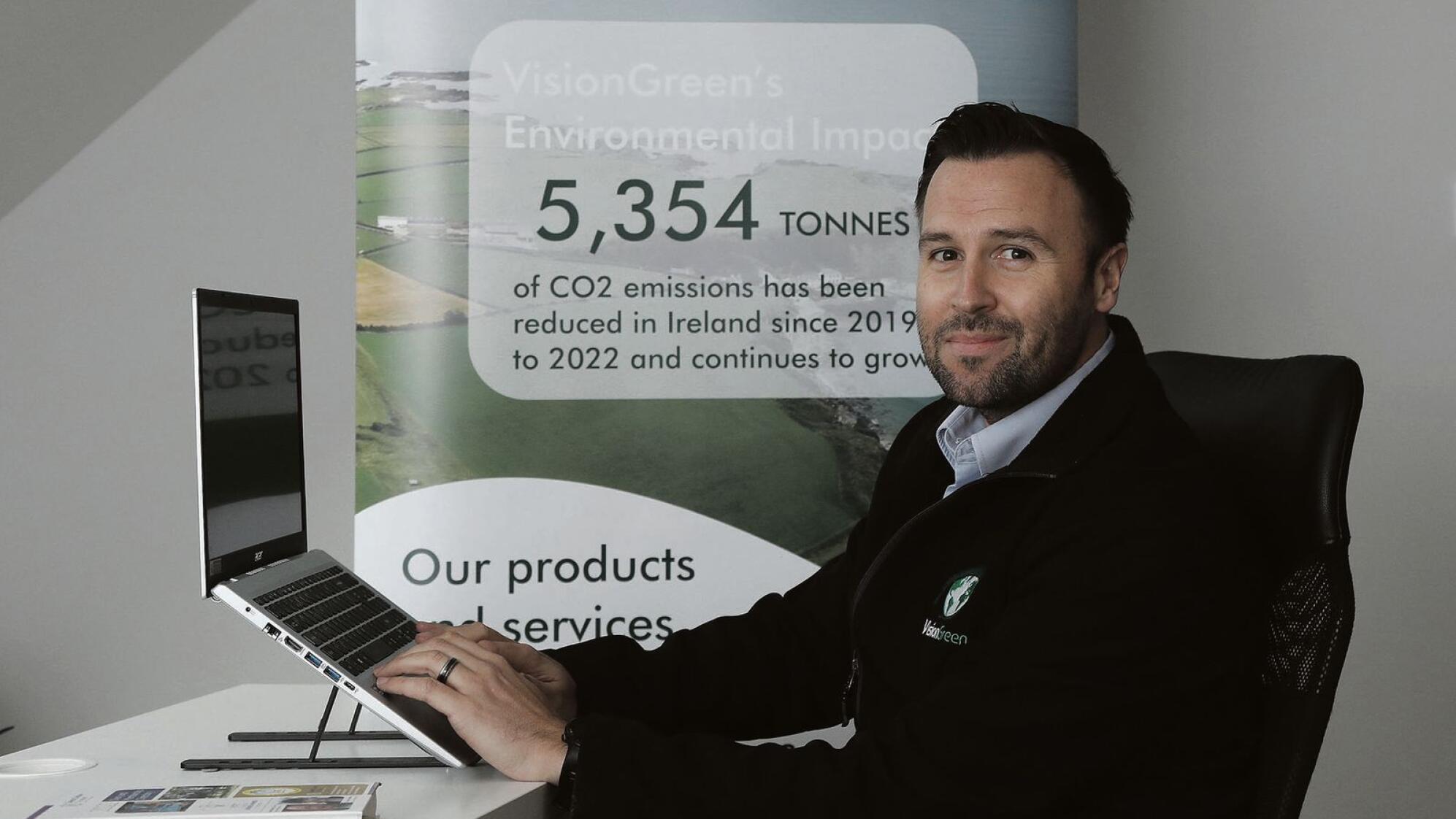 Our impact on the world is becoming more acute with recent developments. Climate change, the energy crisis and more have sharpened many people's awareness of the world's issues.
As they're connected to the community and society, SMEs are more aware of this than ever and have made significant efforts to become more sustainable. A key part of this is the Green for Micro programme, offered by Local Enterprise Offices (LEO).
For some businesses , it offers the first steps to become more sustainable, while others who are more advanced use it to bring them further down the road of sustainability.
For many SMEs, the Green for Micro programme isn't just to get the journey started but to help refine and improve the efforts they've already undertaken.
For Ronan Murphy of VisionGreen Consultancy, who has helped Carlow SMEs either kickstart or help them on their green journey, it's not just about enhancing your sustainability credentials but the broader impact on the surrounding area.
"As individuals and as businesses, we have a responsibility to look at a more sustainable model in life and business," he said. "A more sustainable business model future proofs them, their employees and ensures they're going to be around a lot longer."
"Your employees are sure of employment, and that affects the community we're in as all of these businesses contribute to society."
Murphy mentions that this process is very much a transformation as its effect on a business is vast. Small changes can lead to big opportunities like reduced costs, improved resource efficiency and a reduced environmental impact.
Three Carlow businesses who have engaged in the Green for Micro programme are example of many others who have not only have embraced Green for Micro and used it to build upon previous efforts but have gone beyond what's required to produce a more sustainable future.
Murphy's Butchers: 'It's definitely going to change your practice'
As one of the few in the country with an EU-licensed abattoir, Murphy's Butchers of Tullow has taken the philosophy of "from farm to fork" to heart by keeping it local.
Keeping it local and sustainable was always a key element of the business and for Jim Murphy, starting the Green For Micro programme was a great help.
"Green for Micro opened my eyes to two parts," he explained. "The first was to concentrate on waste and being environmentally friendly, so we have a new bin system, we've changed all our packaging, our bags have gone from plastic to compostable, and we've compostable cups."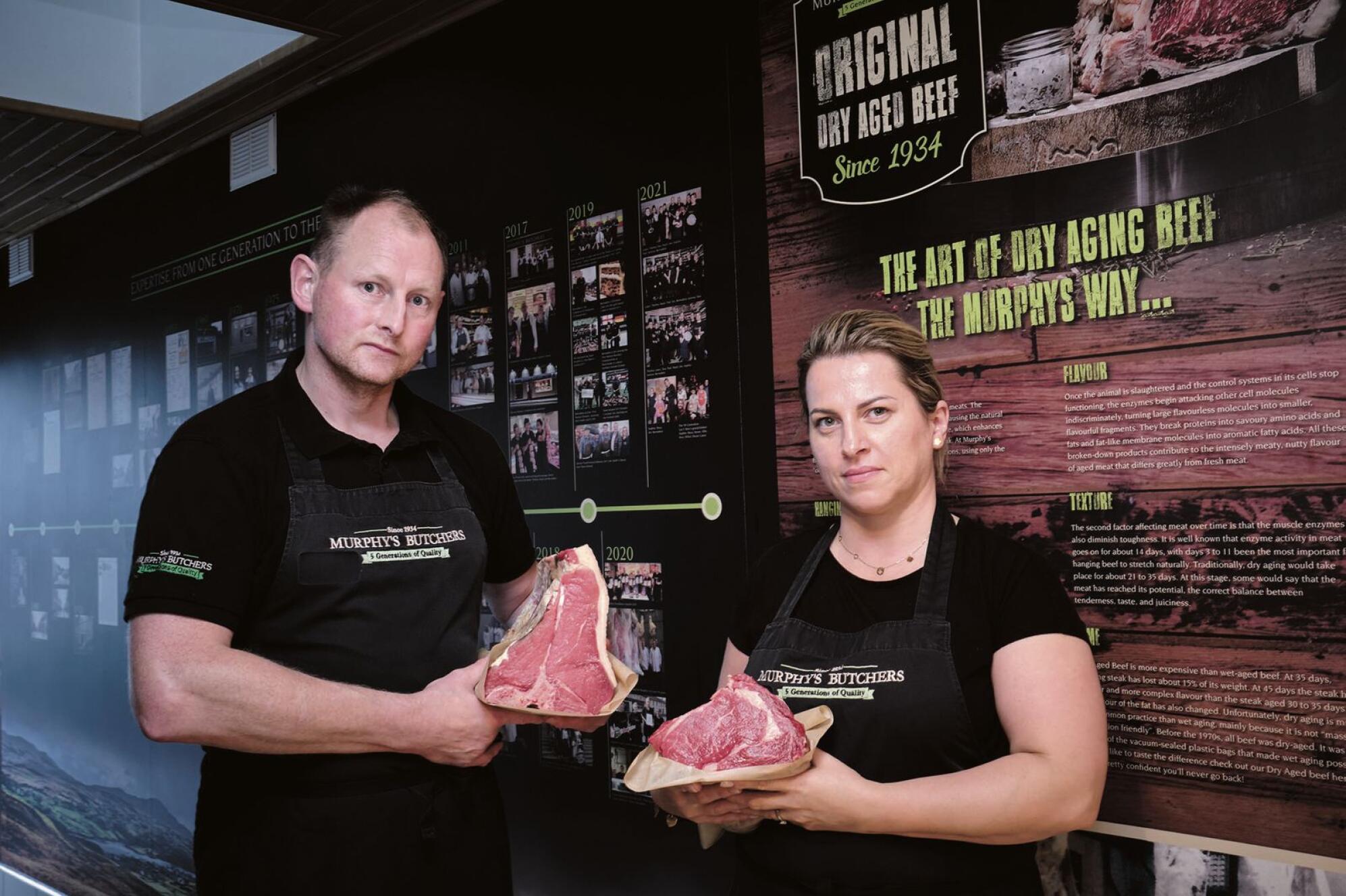 "The hope is by changing, the consumer sees us and might change things in their lives as well. It's all for the benefit of future generations."
The other part that he saw was on green energy. Murphy wanted to see if the business could go further with its savings, so it recently installed PV solar panels.
Fortunately, this happened before the energy crisis began. The benefits are clear to see with the impact felt across the business, both in how it operates, its energy costs and the wider benefit environmental sustainability.
"It's benefited everyone, our staff and consumers are more conscious, and it's definitely going to change your practice," he said.
To top off the year, Murphy and his wife Bernadeta represented Ireland in the World Butchers Challenge in Sacramento, California, in September, where they came home with one of the grand prizes.
"One of our products, an old sausage recipe from my grandfather, won best pork sausage in the world and that was a huge achievement," he said. "From that, the sales of sausages are unbelievable."
Carlow Toolmaking Services: All about the percentages
For Carlow Toolmaking Services, most of its work involves manufacturing medical devices for companies.
2022 has been a good year for the business, with production ramping up and hospitals ordering more parts. Key to that is its sustainability efforts which came from simple beginnings and included Green for Micro.
"For us, it was a simple thing," said Pat Amond of Carlow Toolmaking Services. "Some lights needed to be replaced, so three years ago, we replaced them with LEDs, and that started the process… we could see the electricity bill dropping and see savings."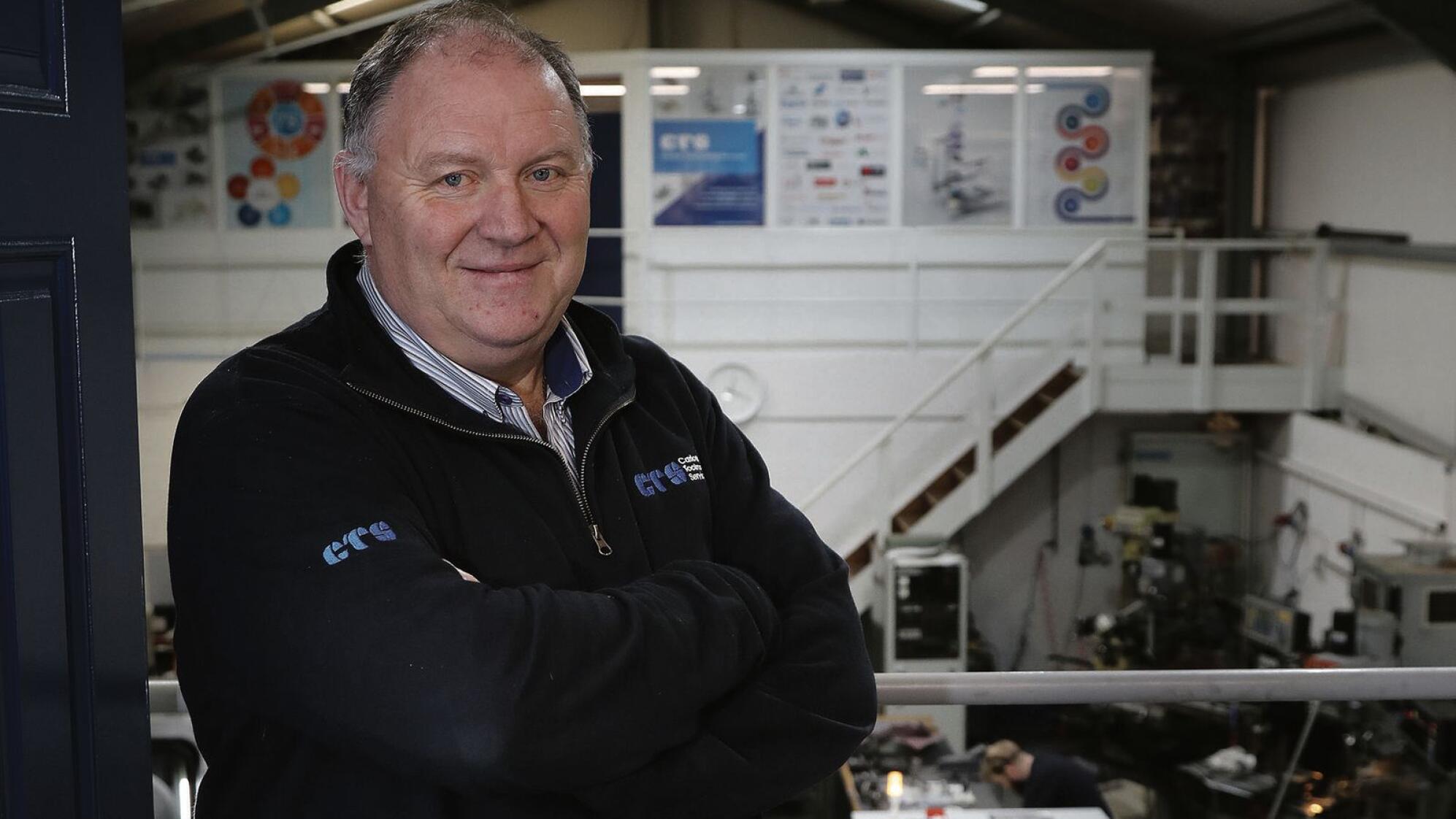 "When we started the programme, we put timers [and sensors] on it. That brought us up a notch, and led us to look at our ESB bill, which was the real eye-opener."
Alongside analysing machinery to see what needs to be left on or turned off, the other element is that the business has heavily invested in solar panels, putting up 70 solar panels recently.
Both that and its efficiency efforts ensured its bills dropped and counteracted the rising energy costs.
It also took a fresh look at its use of waste. It makes efforts such as reusing boxes and recycles material, including cardboard, and it's expected to further reduce its carbon footprint by 25 per cent to 30 per cent by January.
Amond mentioned they made sure they had multiple people engaging with the consultant in Green for Micro and recommended companies to have two or three people engaging if they can.
Having LEO on its side helped it take further steps that mightn't have been possible before and even if you don't feel like you've time to undertake a project, Amond argues that you can't afford to put it off either.
"Whether you're a small business or Tesco, it's all relevant because it's about percentages. My 25 per cent could save me €1,000 or €10,000 while another business' 25 per cent could save them half a million."
Mount Brandon Cottages: Prioritising biodiversity and wildlife
As a business that's all about tourism and embracing nature, sustainability is a major part of Mount Brandon Cottages.
Much of the philosophy is to take the thinking away from the guests, meaning guests are encouraged to use clearly marked bins, it has solar panels installed, and it emphasises biodiversity and wildlife such as allowing wildflower meadows to bloom during the summer.
With 2022 being a bumper year for the business, which has seen people from as far as the US and South Africa visiting, it shows there is still a craving for the experience Mount Brandon Cottages offers.
"People still prefer self-catering," said Andrea Wenner of Mount Brandon Cottages. "It's small, sustainable, and safe; you're not tied to any schedule so people get to do their own thing."
Wenner runs the cottages while her sister Carmen runs a pottery school which offers classes for people of all ages. It's been a great year for the business, with it booked out for 2022 and taking bookings for 2023.
It's no surprise that when it engaged in the Green for Micro programme in July 2022, it received high praise.
"There's very little that goes into landfill and that's what we're really aiming for," she said. "Our Green for Micro advisor was super impressed and reckoned that if hotels could only do a fraction of what we do, the world would be in a much better place and that was music to my ears."
Even green initiatives can help organisations delve deeper into how things work, finding areas for efficiencies or even shining a light on the unseen.
One example Wenner gave was how she noticed the energy reading was higher than expected, which eventually led to discovering a massive leak and being able to fix it. The energy reduction ended up being 68 per cent which is a huge jump.
"It takes a lot of work, it doesn't just happen but it's worthwhile," she said.
"For the first time, we have solar panels to heat water in some of the properties and we also have PV, which makes energy that goes back into the grid, so my ESB invoice had an export credit."
"I received 18c per unit for excess electricity, and it was a nice little bonus of €150 that I hadn't expected… it was definitely worth our while and we should all be doing it if we can afford it."
While sustainability is important, Wenner does focus on the broader picture and supporting businesses in the area by plugging them on their site.
The result is all businesses help each other out from adventure and kayaking companies to the local supermarket, which benefits everyone.
"It's not just keeping it clean; it's keeping it local as well," she said. "If they're busy, we're busy, and everyone wins. That's all part of sustainability."