Silicon designed to defend
With cybersecurity arguably the single most important issue in business IT today, it's no surprise that the Fast 50 recognises the area, writes Jason Walsh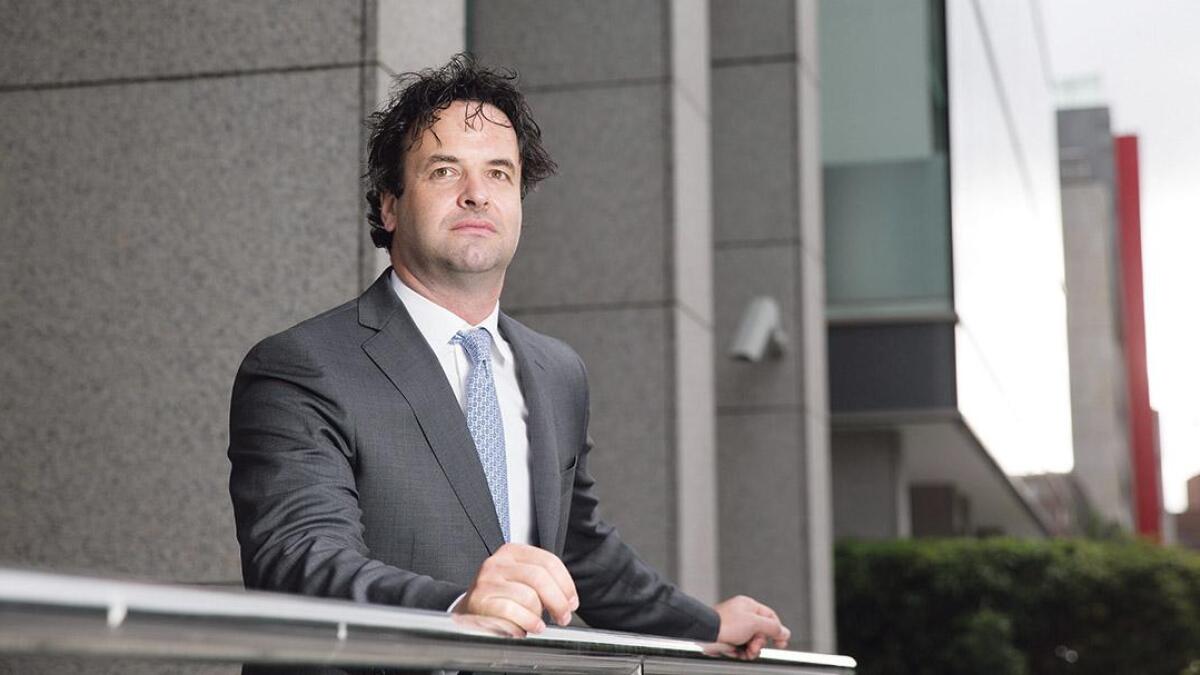 For the second year running, the Deloitte Fast 50 awards have given special recognition to the area of cybersecurity.
Colm McDonnell, head of risk advisory at Deloitte, said Ireland has a growing reputation in this vital sector.
"We've had loads of really good entries," he said.
Deloitte's research into global 'centres of excellence' for cybersecurity has shown that Ireland is an important focal point for the sector.
"Outside of the EU, there's Israel, then there's Ireland," he said.
The rise in threats has been a continuing menace, but there are sometimes surprising catalysts. Brexit, for one. And Ireland's growing role in cybersecurity, for another.
"The threat landscape is heightened because of Brexit. Much of what makes an organisation or [even] a country vulnerable, is transactions. I believe, personally, there is a risk around Brexit because people will be busy, even preoccupied: CFOs and CEOs will be busy in terms of strategic planning and so people will be vulnerable to phishing, particularly spear phishing," said McDonnell.
"And now, because Ireland is at the forefront of the news cycle, we are getting recognised by the actors and so they will have a good sniff around."
High-tech, low level
Cybersecurity, like the rest of the IT sector, is known for relentless development, and with the threat landscape in a state of constant flux, it makes sense that the defensive technologies are developing fast.
"AI and robotics are no longer cutting edge but it's not quite mainstream yet," said McDonnell.
"The thing is, the [criminal] actors are using these technologies, investing multi-millions in it [because] it's an ideal technology to cyber-attack: 24/7, 365 days a year," he said.
This year's Fast 50 Cybersecurity award winner, Titan IC, based in Belfast, is an excellent example of a high-tech response to the growing cyber threat: instead of relying solely on software, Titan IC develops hardware designed to beat the hackers.
Titan IC is effectively a 'fabless' semiconductor company, producing silicon designs.
"What our products do, in layman's terms, is we have a very high-speed search engine that looks for patterns among network traffic, so it can detect threats in real time; it doesn't slow down your network," said chief executive Noel McKenna.
Spun out from Queen's University, which has its own centre for cybersecurity research, the Centre for Secure Information Technologies, Titan IC designs chips which are then licensed to other semiconductor companies to manufacture — a model familiar from ARM, the British-based company that designs the chips found in almost every mobile phone.
For McKenna, the Fast 50 represents recognition of real- world progress.
"We applied for it because it is objective. It's good to show progress over the years," he said.
"I had previous tech companies that were featured in the Fast 50. It's very good [as] you basically need 50 per cent annual growth, so over four years you've got to show [consistently] good numbers."
It's a fair point: the Fast 50's focus on numbers offers a real counterpoint to some business awards where paying for a table results in being handed a gong.
One recently announced customer of Titan IC's is Mellanox, which is using its designs in its new SmartNIC device, a data centre-grade network adapter.
Titan IC designs both ASIC (application-specific integrated circuit) and FPGA (field programmable gate array) chips for different products.
"Because the number of new threats is growing day after day, teams and teams of people [around the world] are writing algorithms that run on our designs," he said.
McKenna expects growth to continue: a fair assumption given what is at stake.
"If you think of all the cloud-based computers that Amazon, [Microsoft] Azure, Google has, every one of those needs a NIC," he said.
"We have a few more designs in the pipeline that we will announce early next year. We're just getting busier and busier."