ORS sense: building a better tomorrow
The construction consultancy has worked on some of Ireland's most significant projects of recent times, most recently Center Parcs in Co Longford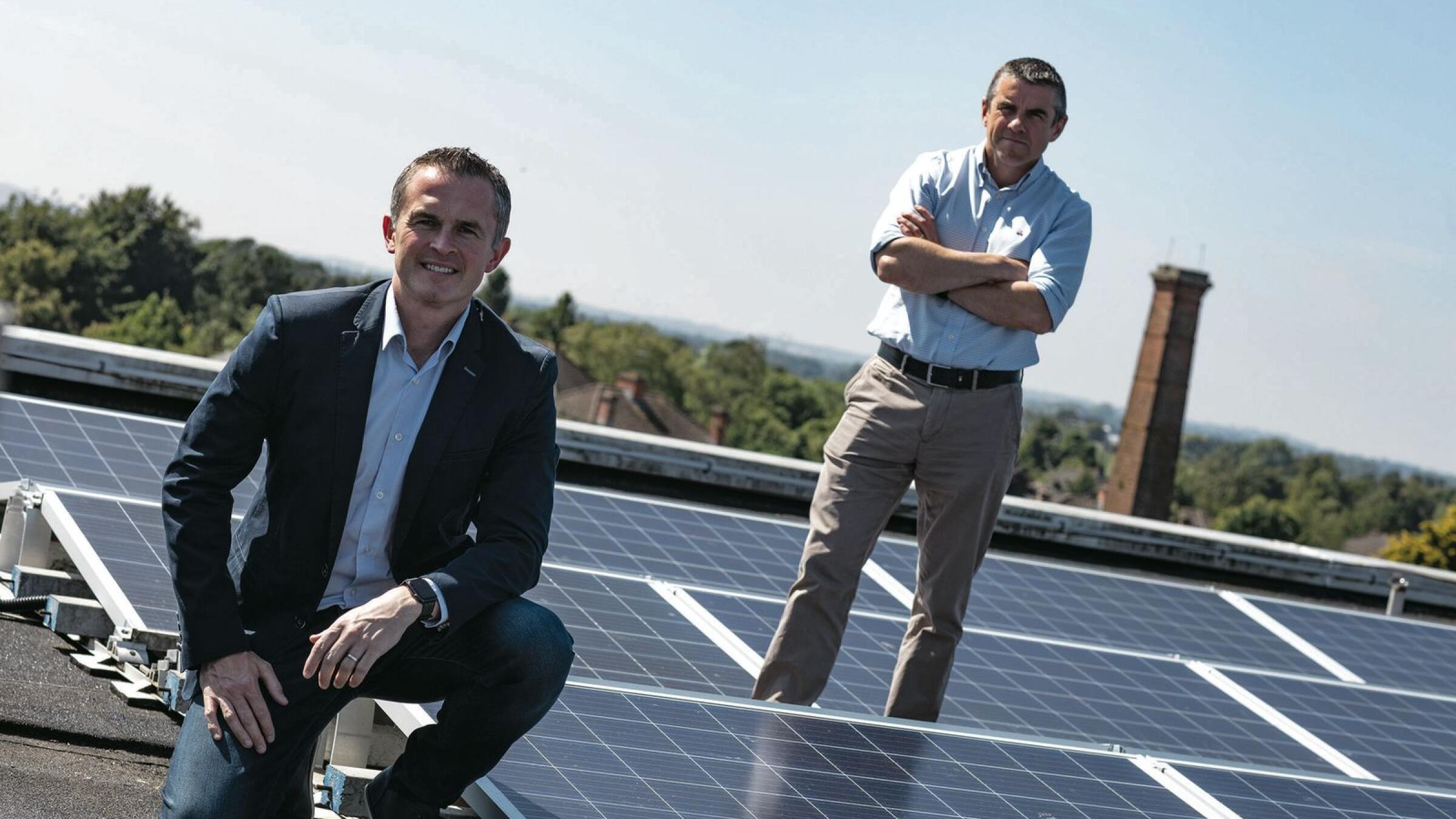 At ORS, innovation and partnership are in its DNA. With six office across Ireland and the UK, ORS is a multidisciplinary building consultancy that puts culture and innovation at the heart of its mission to build a more sustainable world.
ORS has worked on some of Ireland's most significant constructions projects, most recently Center Parcs, Longford Forest. The firm prides itself on developing long and lasting relationships and is working with clients such as Kildare County Council to restore and refurbish council assets and make public-owned buildings more energy efficient. An important part of the jigsaw as we prepare to deal with the climate crisis and the transition to renewable energy sources.
Key to their success is a flexible working culture and a multidisciplinary approach that allows ORS to meet and successfully resolve a range of challenges facing their clients.
ORS offers a comprehensive range of services civil and structural engineering; project management; infrastructure; health and safety management; building surveying; assigned certifier; fire safety; energy management, and environmental services.
John Brennan, Managing Director at ORS since 2015, joined the firm in 2004. While he was completing his MBA in 2018, he heavily invested in researching flexible working, which formed the backbone of his dissertation.
And as anyone in management will know, the best place to test theories is in the real world, and that's what Brennan and his team did at ORS: they adopted flexible working practices prior to the onset of Covid-19, and that early start paid dividends when offices throughout the world became no go zones.
"Offering flexibility was critical to attracting and retaining talent long before Covid-19," adding that "our greatest asset is our people," Brennan says.
"We believe hybrid working is the future of work. Our model offers flexibility between work and home life. Finding the right balance is key to making our teams' lives more fulfilling and rewarding," added Rachel Murray, Head of Marketing and Employee Experience at ORS.
"We talk a lot about why we are different and what problems we can solve," Brennan adds, and it's this constant questioning that informs the culture at ORS and also the willingness to innovate to meet the needs of clients and the ORS team.
Since Brennan took over in 2015, ORS has enjoyed strong growth of 20% year on year.
"We have five offices in Ireland and 60 employees, but we set no obligation on people to come to the office. Our team come to the office when they feel the need for social interaction. And we get together once a quarter for team building events."
"The multidisciplinary approach has also key to our success," he adds.
This strategic approach really came into effect when the pandemic hit. As Brennan explains, working on site was simply impossible for some teams because of the pandemic.
This meant that teams usually involved in site work, such as the surveyors, pivoted to supporting other teams within ORS whose workload increased in the pandemic.
"You had teams like our fire safety division who had clients saying to them, 'we're locked down now for two to three months, let's get our fire safety certificates done," says Brennan.
Due to their multidisciplinary approach and the flexible working ORS instilled into its culture, different teams could row in and offer support when and where needed.
Brennan is also quick to recognise that it can be challenging for firms to get the multidisciplinary approach right: sometimes firms can spread themselves too thin, and the personal connection with clients suffers.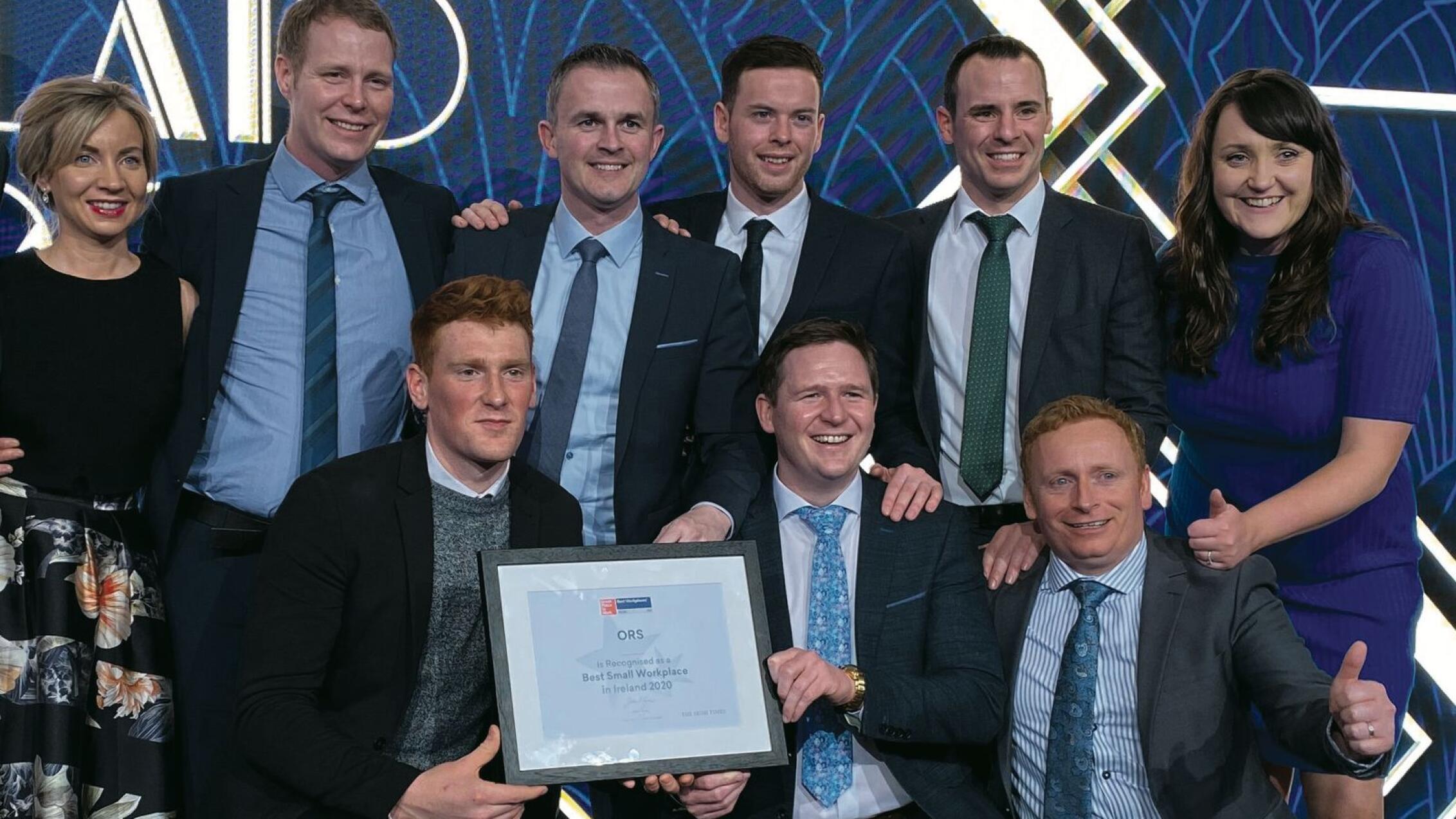 "Because we're still at 60 staff, we can still offer a personal service - we focus heavily on our client relationships, emphasising responsiveness and dependability of delivery, building long-lasting relationships".
ORS was recognised as one of the Best Workplace in Ireland 2020, the highest placed engineering and surveying consultancy in its category. This was the firm's third successive year to be listed and is a testament to its strong mission, vision and value set, which revolve around a people-centred culture.
"The culture we have now is essentially an extension of the culture of the founders of the business 30 years ago. We are proud to have built on their values," says Brennan.
Because of the full range of services ORS offers, it's a perfect fit for organisations such as a Local Authority that operates and owns various assets and services.
"We're a good fit for our clients," says Brennan. As he outlined, clients such as Kildare County Council might need anything from a structural report to an energy application grant. "We can offer a full end to end solution. It makes us unique in the market. There are not that many businesses that offer our nine distinct services in the way that we do."
For Kildare County Council, ORS has worked on a range of different projects, from fire stations to council buildings to challenging projects such as converting a church in Athy into a municipal library.
The former church was converted into a state-of-the-art library and auditorium for the local community as a landmark project jointly funded by Kildare County Council and the Irish Government, with ORS on board as the energy auditor and consultant.
"It was the first public sector project that was given EXEED Certification by the Sustainable Energy Authority of Ireland," says Brennan.
"It was an old Methodist church, and the Council took it over to convert it to a library," says Barry Griffith, Facilities Manager at Kildare County Council.
"You can imagine the number of challenges in particular around energy efficiency," says Griffith.
"It was a very complicated project, but ORS were fantastic, especially with their communication throughout."
"Part of what makes working with ORS the right fit is how they adapt and work alongside other contractors," Griffith adds.
At the moment, KCC is doing a root and branch audit of their fire stations throughout the county to upgrade them over the next 24 months.
"When that project is over, we'll probably have the most energy-efficient fire station building stock in the country," Griffith says.
"ORS is the driving force behind it. We don't have the expertise in energy efficiency, and we rely on them to provide expert advice and hold our hand along the way."
Griffith says councils like Tipperary County Council are paving the way for other municipal bodies such as his own to become more innovative and reactive.
ORS has successfully tendered on a range of other projects with Kildare County Council, including installing 270 solar panels on Áras Chill Dara in Naas and converting an old cotton mill that once housed a Fruit of the Loom factory into a storage facility for the council.
"Although ORS would have initially successfully tendered for energy projects, they've recently branched off into consultancy and project management. Through the public procurement process, ORS has grown into every part of our system here," says Griffith, referring to the council's relationship with ORS.
"They've come in through the energy door, and they've grown into every part of our system here," says Griffith referring to the council's relationship with ORS.
"ORS is a one-stop-shop," says Griffith, complimenting ORS for the full range of services they can offer and how ultimately it makes the process of delivering projects more efficient.
"When working with ORS you're not in a meeting with ten people, you're in a meeting with one person who is responsible for the project, and they lead everything, and I'm not expected to go chasing a third party. It's that ability to offer and accomplish so much that is the biggest selling point for Kildare County Council,'" says Griffith.
You could call that being ahead of the curve or just good business.