Sponsored
Lucky winners take the honours at gala showcase of Irish corporate reporting
CRH is named as overall winner while Concern, CIÉ and daa were among others rewarded for their hard work
At a glittering event which took place at the Shelbourne Hotel in Dublin on November 9, finalists for the 46th Published Accounts Awards (PAA) gathered to celebrate and honour the winners of the 14 accolades, which included 13 individual awards and one overall winner.
With special guest, MC Colm O'Regan, the awards displayed the 'Best in Class' in corporate reporting, as well as recognising companies for their achievements across areas such as sustainability and ESG, diversity and inclusion, and branding.
This year's shortlist included 10 not-for-profit organisations and 28 public and private companies.
Sponsored by Euronext Dublin, Aisling McArdle, head of admissions, said, "The awards present the perfect opportunity to recognise and reward the companies that have demonstrated their determination and commitment to improving over the past year."
"The event celebrates companies for their excellence in reporting, and have evolved over the years to now include a number of focus areas," said PAA chair, Lisa Gilligan, who is a director in the financial services advisory department at Grant Thornton.
"It is a prestigious event in our Leinster Society calendar and I am delighted to have led this year's awards."
"Year on year the judges acknowledge how difficult it is to select winners across all award categories, which illustrates the improvements in reporting across all entrants. Congratulations to all our worthy winners."
One of the companies that was delighted to pick up an award on the night was ESB; Paul O'Riordan, group financial performance manager, says recognition means a lot to the organisation.
"ESB is delighted that our 2022 Annual Report was recognised as best in class in the Statutory or Unquoted Entity (IFRS) category," he said.
"Our annual report continues to be a key document in providing stakeholders with an overview of our financial and non-financial performance, as well as the progress being made on ESB's Net Zero by 2040 Strategy.
"Enormous effort goes into ensuring the quality, accuracy and transparency of the reporting in ESB's Annual Report from teams from across the organisation, in consultation with our design partners Source Design. It is fantastic to see this effort being recognised once again."
Previous
Next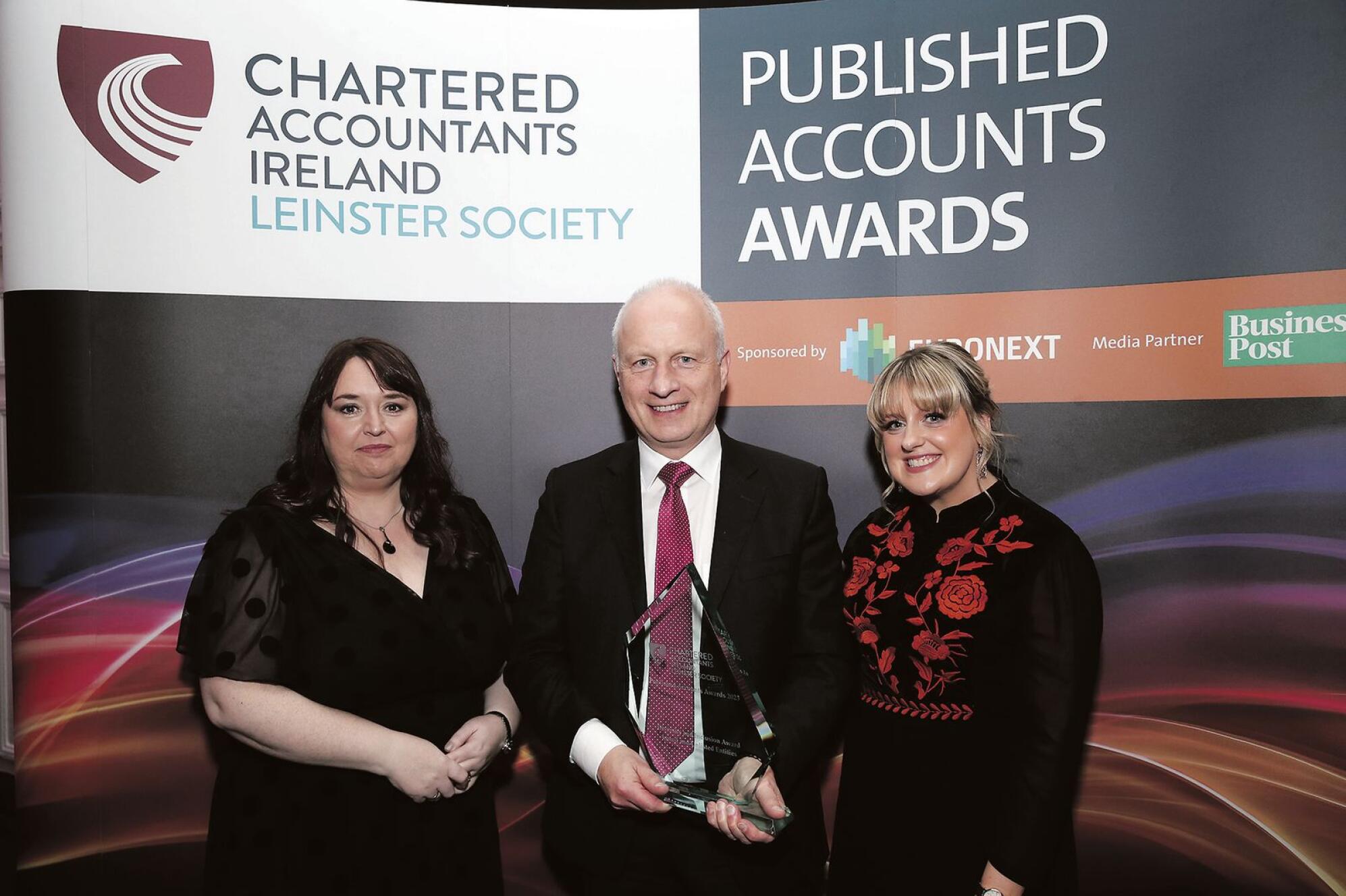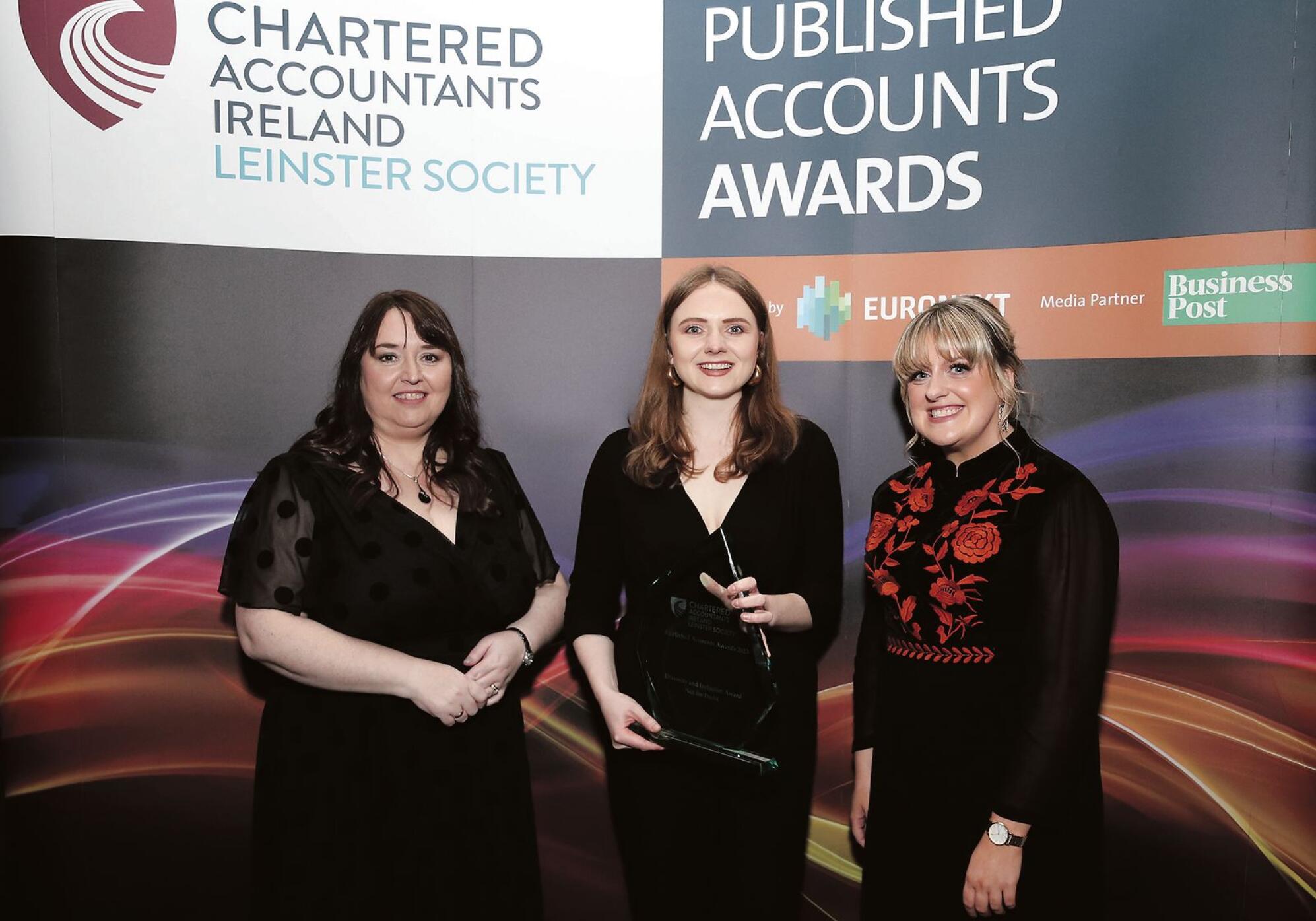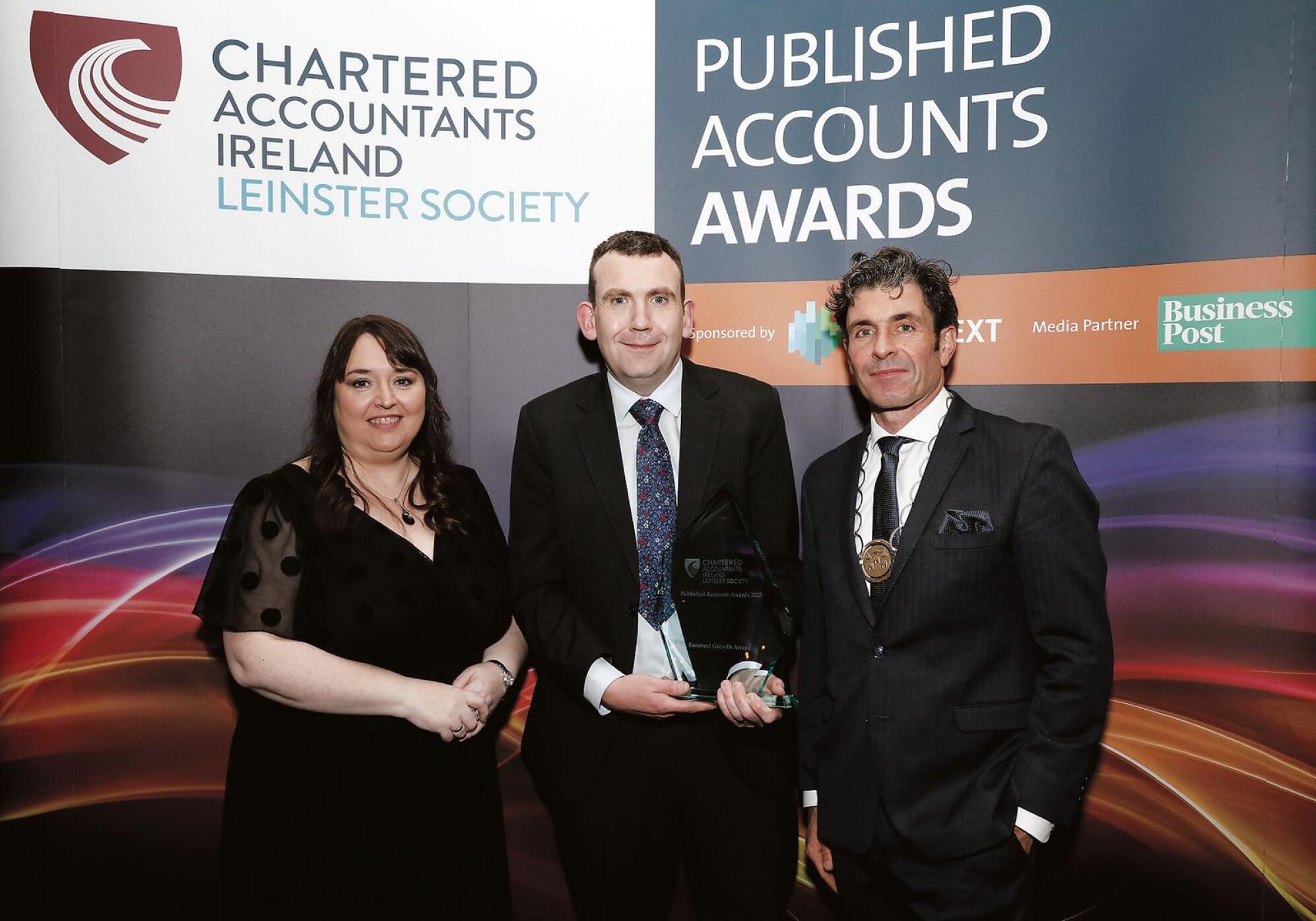 But choosing the winners was not easy. Dr Caroline McGroary, chartered accountant, lecturer in accounting at Dublin City University and Fulbright Scholar in Cybersecurity at Boston College, has been a judge of the Published Accounts Awards for over 10 years and says they are a very important event in the annual calendar.
"High-quality financial reporting, as well as Sustainability and ESG reporting, are now more important than ever to investors and other stakeholders," she said.
"The Published Accounts Awards recognises this and encourages Irish companies to adopt best practice in their annual reports and to improve the standard of their reporting each year.
"All the judges agreed that the standard of annual reports, across all these areas, has improved vastly over the last number of years, making it very difficult to choose the winners. As a result, we were looking for ways in which organisations differentiated their reporting in each of these areas."
Fellow judge, professor Danielle McWall, who is head of the Department of Accounting, Finance and Economics at Ulster University, agrees and says it is important to recognise a job well done.
Previous
Next
"The awards ceremony is a wonderful opportunity for the shortlisted companies and their accountants, auditors and business advisers to get together to celebrate excellence in financial reporting," she said.
"I have been involved in the awards since 2018, as a judge specialising in the not-for-profit category, and every year it gets more and more difficult to select an ultimate winner.
"The margins are so tight between the shortlisted entries, and anyone that is shortlisted has to be immensely proud of themselves.
"Obviously a completely error-free set of financial statements stands out as the expert panel of judges always seem to be able to spot something.
"But, to be honest, it comes down to ease of reading, a strong and honest narrative to support the figures, and making it as easy as possible for the reader to navigate these very large complex reports."
Full list of winners
Euronext Dublin (Large Cap > €1bn): CRH
Euronext Dublin (SME < €1bn): Glenveagh Properties
Company Listed on a Foreign Market: DCC
Euronext Growth Award: Origin Enterprises
Statutory or Unlisted Entity (IFRS): ESB
Statutory or Unlisted Entity (Non-IFRS): Coillte
Large Not for Profit: Barnardos
Small / Medium Not for Profit: Barretstown
Sustainability & ESG Reporting Award (Listed Entity): Bank of Ireland
Sustainability & ESG Reporting Award (Unlisted Entity): CIÉ Group
Diversity & Inclusion Award (Listed or Unlisted Entity): Dalata
Diversity & Inclusion Award (Not for Profit): Concern
Branding, Communication & Digital Award: daa
Overall Winner: CRH