Sponsored
Ireland's Best Managed Companies: Leading the way in management
EShopWorld has experienced a strong growth trajectory, propelled by the pandemic, but strong governance, deep metrics, and constant review means it makes the most of the continued trend, write Paul Hearns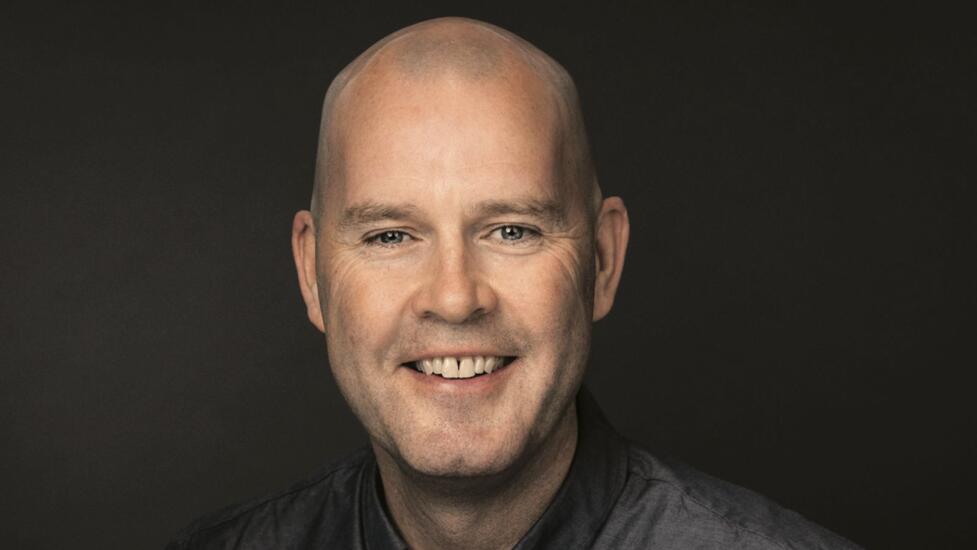 Every business dreams of it, but when faced with a hypergrowth trajectory, there are real issues that must be addressed. From attracting talent to reporting and scaling effectively, rapid, sustained growth can be a struggle if not managed properly.
Fortunately, through the vision of its founder, Tommy Kelly, Dublin-based eShopWorld (ESW), an alumni member of the Ireland's Best Managed Companies awards programme, has been able to confidently grow. That growth has been underlined by its recent acquisition by Asendia, the joint venture between La Poste Group and Swiss Post, but says the new owner, ESW "will remain a stand-alone entity, with the current management remaining" — which must be seen as an endorsement by what had previously been the majority shareholder.
Founded in 2010, chief financial officer (CFO), David Manifold, is a key member of the ESW management team.
"I have to tip my hat to Tommy Kelly, our founder, and the business model that he devised. It was very adept in terms of the right financial structure for a high growth company," said Manifold.
"It's been a business that has experienced hyper growth, right from the start."
"I'm in as CFO since September 2019, but before that the team had delivered significant growth year on year, 35 or 40%, which is phenomenal."
The whole ecommerce and direct to consumer market is significantly evolved, said Manifold, and "was always going to kick into serious volumes — that we could see. But the market changed significantly with Covid, and the impact it had".
"It brought forward the growth we had always envisaged was going to happen, maybe by three or four years. The business itself was pretty much transformed overnight, where we doubled in size. That has started a continued hyper growth, transformational journey over the last three years, where the business has grown from a base of about $400 million in revenues to a line of sight of over $2 billion over the medium term."
"Growing 5x is just incredible," Manifold acknowledges, "and is testament to the full team across all areas and all functions."
Getting into the detail, Manifold said the basic model is of forward investment, which he argues, is easy to conceive.
"The business case in that kind of high growth environment," he said, "is relatively easy to write, when you see demand and volumes coming through. The business model we have is very much a forward investment model. Effectively, we invest now for what we see the market dynamics and the market demand predicted for the next two or three years.
"We've been astute with regards to how we manage our investment. We manage it with the right level of return on investment. It's geared towards reducing our cost base, increasing margin levels, meeting future client and customer needs, and also, moving with the dynamics of the market.
"The market itself has been relatively immature, but very fast moving," Manifold observes. "The ability of the model to be able to move with the market is one of the reasons why we have grown so fast and have been able to manage that demand and growth, and not just for ourselves, but also for what our clients need in the marketplace as well.
"It's a mixture of ensuring we have the right front end technology, to deliver the market needs and dynamics and deliver for our clients across multiple jurisdictions, but also to do it in a manner that's seamless and transparent for the function involved at the back end as well."
Brian Murphy, partner and lead of the Best Managed Companies Programme at Deloitte, attributes much of ESW's success to their focus on forward investment and the agility of their business model. "This agility has allowed them to adapt and take advantage of changing market needs and dynamics. A company's ability to adapt quickly to market trends has been of huge importance, particularly in the last couple of years, and is a key consideration under the strategy pillar when assessing entries into the Best Managed companies programme."
Despite being a pioneer in technology, the cross-border end-to-end e-commerce provider that empowers brands and retailers to make global shopping better, safer, simpler and faster, Manifold asserts it's all about people.
"The success we've had in managing the colossal growth we have experienced has purely been down to the people in the business," he states. "When we think about managing that success and growth, we've done it all remotely in the Covid experience that has been difficult for everybody. That's testament to the management and staff to be able to do that, to retain staff, engage staff and recruit the right level of people to manage the workflow.
"Very early on, we saw staff engagement, being very engaged with staff, was one of the key pillars of success, with regard to attracting and retaining the right level of staff. We have a very strong learning and development function in the business. We listen to staff needs, we engage as much as we possibly can, and we communicate with the staff as often as we can."
From town halls to staff involvement in decision making, ESW strives to put people at the centre of its ambitions, ensuring fulfilment, as well as opportunity. "The fast-moving pace of the industry, the excitement of it, and the challenge of it, is exactly why people want to work in the organisation," said Manifold.
"If you think about the growth we have had over the last few years, we're a global player that's headquartered in north county Dublin, and I'm not sure there are many tech companies in Ireland that have done that in the last few years. So, there is a huge amount of pride across everyone in ESW for what we have delivered, and the staff would recognise that as well."
However, in such an industry, people need to be properly equipped, informed, and empowered.
"We recognised very quickly, in the journey, that with the tsunami of work coming our way because of the success of the business, that we needed to pivot pretty quickly to using fairly cutting edge, transformational tools," Manifold reports. "When you are faced with that volume of work, you need to understand how you can do it in a controlled fashion where you have the right level of processes and risk measurement in place."
"We adopted very early on robotics and robotic process automation (RPA), and we certainly saw the benefit of those in streamlining a lot of inefficient processes that we would have had previously. But also, being able to manage data in a much more controlled fashion and getting a lot more value out of that data.
"We've now taken that on a step further with regards to using cutting edge business intelligence (BI) tools, and we are basically able to slice and dice data to aid decision making, and not just at the executive level, but right through the organisation. No longer do we see swathes of teams working on spreadsheets and going through that level of detail themselves. The robots do a lot of the work, 24/7 and people then use that data for the right level of decision making.
"ESW continues to demonstrate a strong commitment to the development of their finance team, and use of technology to reduce to reduce workload, allowing the team to focus on using data to drive decision making," said Murphy. "In Deloitte's recent CFO survey, 89% of Irish CFOs stated that talent development was a strategic priority to invest in for the future of the finance team, this prioritisation is a key differentiator of Best Managed Companies".
Manifold argues that it's all about getting the right level of reporting to the right people at the right time, which means having the right metrics too.
"We have a fairly in-depth evaluation performance metrics system across all functions in the business. Each area, each function, is well aware how their performance is measured, both qualitatively and quantitatively. We have in depth KPIs running right across each function, set quarterly, monthly, and weekly. The reporting structures reflect the fact that we are a 24/7 organisation. We are running reports on an hourly basis to monitor progress in various different functions. That data is feeding in at the appropriate level at appropriate times."
"That's not to say the CEO gets a report on an hourly basis, but the people beneath him get the right level of data to run that.
"We are continually seeing competitor trends, we are seeing consumer trends, and the market itself is changing so fast, that understanding and bringing those dynamics back internally for how we change our business model to react, is really key."
The pace of change in the market, and continually adjusting to ensure customer value requires constant internal monitoring, review, and implementation.
"We have regular audit, board meetings, annual reporting, and audit committee meetings, to ensure that the right level of governance is in place for the information that we are providing, that the board see the right level of material to assess the performance of the business, to assess what controls are in place and how we mitigate any risk that may come on the table.
"Then, internally, as part of the involvement of the finance function, I think it is really important for us to understand, how we can business partner with each of the areas.
"Our Financial Planning and Analysis (FP&A) team are fairly hands-on, and we have a traditional business partnering role," said Manifold
ESW is confident in the strategy it has developed, is adhering to and performing against. Manifold said there are many opportunities that will come about "if we stick to the day job and continue to grow, continue to deliver against the metrics we have set ourselves, and continue to hit our targets.
"It's about taking those opportunities and making the most of them."
ESW is an alumni member of the Ireland's Best Managed Companies awards programme. The programme is run by Deloitte in association with Bank of Ireland. For more information visit: Deloitte.ie/bestmanaged